Beauty
Best Whiteheads Removal Brands in India

222 Views
Published On: 08 Mar 2023 Updated On: 27 Jul 2023

While it is not an official disease, people with whiteheads can experience various problems such as blemishes, skin darkening, inflammation and infection. Sharing a list of the best brands for removing whiteheads in India would be the easiest way to help those females with this problem.
A pesky part of beauty, whiteheads are just as irritating as their counterparts regarding skin breakouts. Funnily enough, most of us never bother to read up on the reason for whiteheads, although we spent most of our adulthood garnering self-control so we can, for once, stop popping them. But no more! It's finally time to put a stop to all our whitehead woes.
Best Whiteheads Removal Brands that Actually Work:
Neutrogena Salicylic Face Wash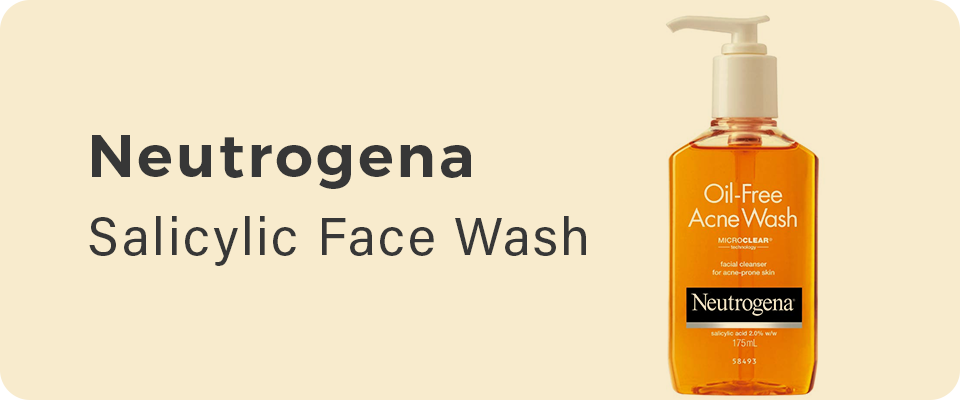 It is a face wash with optimum salicylic acid content (2%), wonderful in every way. Excellent for problems with light to extreme whiteheads.
Neutrogena Face Wash dissolves the plugs that are the source of your blackheads and whiteheads thanks to its unique salicylic acid delivery-boosting technology, known as MicroClear® Technology, and a strong 2% salicylic acid concentration.
For the full range of "oil-free face cleansers," this product earned Amazon's Choice status (which is significant!). The fact that a single bottle of this dermatologist-recommended, non-comedogenic, oil-free face wash can be used for three to four months is something we really appreciate.
Derma Co AHA-BHA Face Wash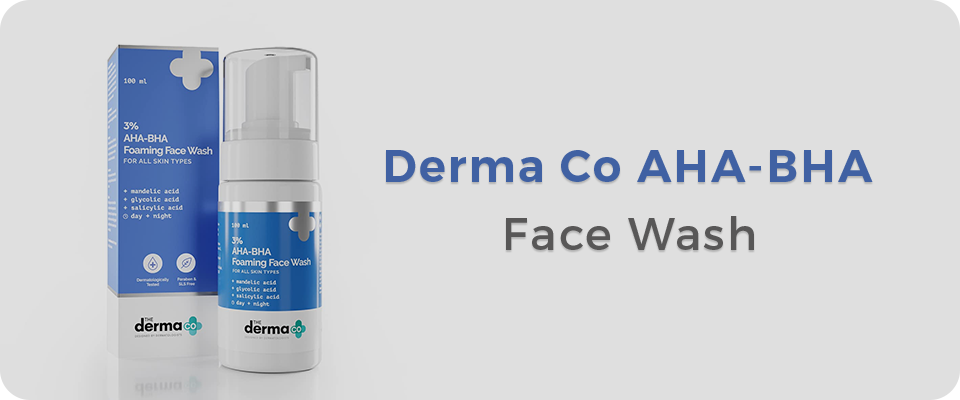 It is an effective, reasonably priced face wash that treats mild to severe whiteheads and hyperpigmentation.
Derma Co Face Wash cures whiteheads by removing dead skin cells from the pores and penetrating deep within the follicle with 3% salicylic acid and 3% glycolic acid. Mandelic acid is included in this face cleanser in addition to these exfoliating AHA and BHAs to treat hyperpigmentation (uneven skin tone or dark patches). It is dermatologically tested, free of oil, non-comedogenic, and making it just as safe for skin that is prone to acne as Neutrogena Face Wash. It works for a variety of skin types, including oily, combination, and normal, which is amazing compared to it. Also, it costs less than half as much as Neutrogena Face Wash.
Note: Because salicylic-acid-based face washes typically dry up the skin, it's crucial to always use the proper moisturizer after.
Minimalist Serum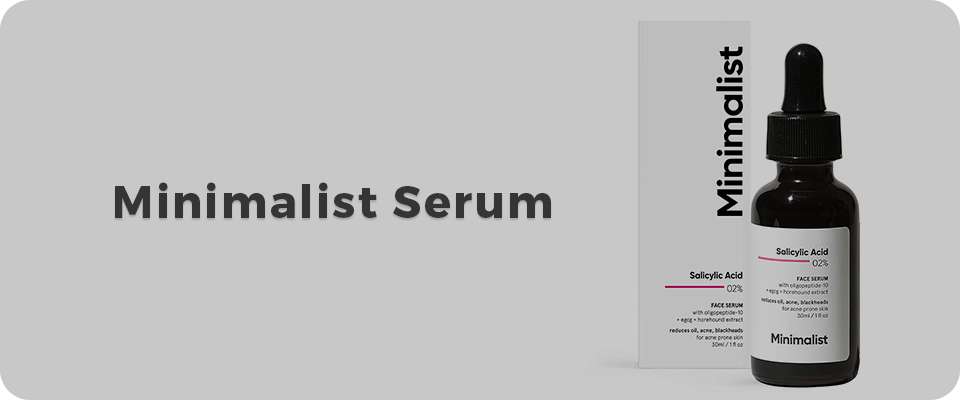 It is a well-known salicylic-based pH-friendly that treats both blackheads & whiteheads is minimalist serum.
Remarkable is the light, non-greasy, rapidly absorbing, and aroma-free formulation of this serum. This serum's skin-proximity pH range of 3.5 to 4.0, which enables it to operate well with skin, is another noteworthy aspect. It works incredibly well on every skin type, especially sensitive skin, and is free of numerous common allergies and sensitivities including silicone, colour, paraben, and sulfate.
Prolixr Serum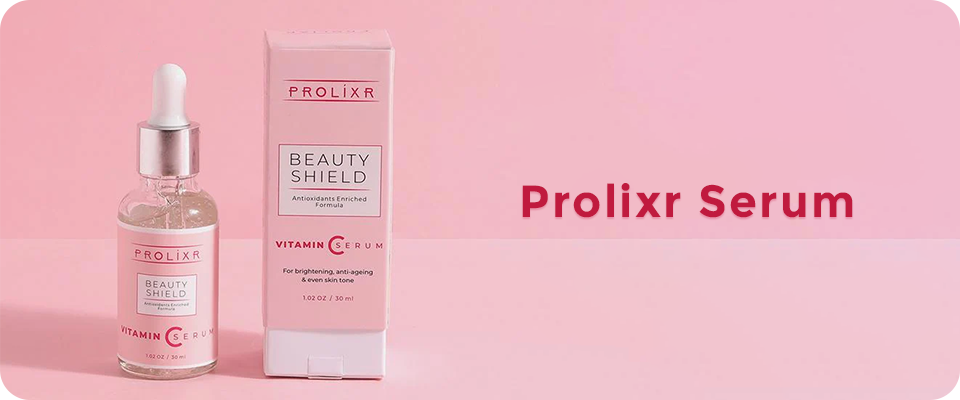 It is a 100% natural serum that contains 3 pore-cleansing ingredients to remove whiteheads.
With its 2% salicylic acid, anti-acne component tea tree oil, and pore-cleansing witch hazel, Prolixr Serum removes the daily muck that clogs pores and clears whiteheads. It also assists in tightening the skin's pores, easing irritation, and managing the extra oil.
All skin varieties would be applicable because it is created entirely of natural components and doesn't include any parabens or dangerous chemicals. This face serum, which costs less than 400 rupees, has a captivating rating of 4.4 on Amazon India.
Lotus Herbal Oatmeal Scrub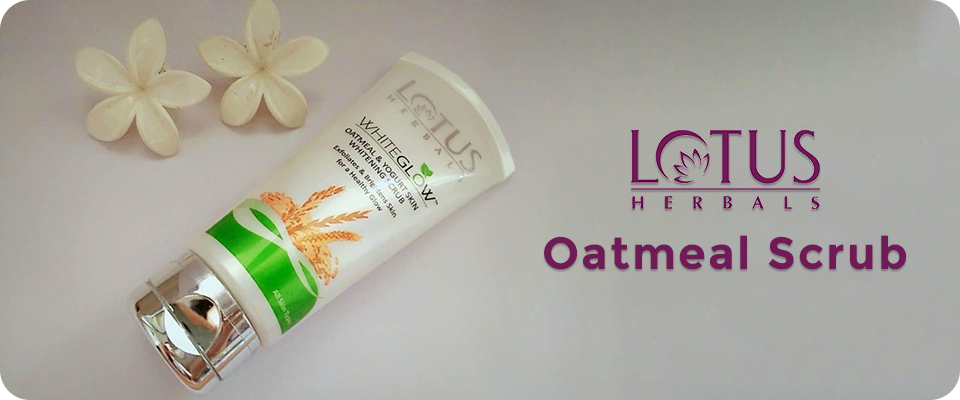 It is a well-reviewed moderate face scrub best used for cases of mild blackheads and whiteheads.
Oatmeal granules in this phenomenally well-rated face cleanser have a mild exfoliating effect on the skin, eliminating blackheads and whiteheads from the pores. It provides immediate fairness post-usage, living according to its name.
Contrary to treatments containing salicylic acid, Lotus Herbals Scrub has a silky texture that allows the skin to retain moisture. It's priced roughly to our Bella Exfoliating Scrub but is better rated than it. It has a captivating rating of 4.3 from over 700 reviews, which is deserving of praise.
Bella Vita Exfoliating Coffee Scrub
It is a deeply exfoliating all-body scrub that is extremely affordable and highly effective in treating both blackheads and whiteheads.
By removing all the dead skin cells and cleansing the pores from the inside, Bella Scrub, which contains natural exfoliators like coffee powder and walnut grit, gets rid of whiteheads. You can use this scrub, which has a gritty texture, either on its own or in combination with other skincare products like body wash, face wash, oil, etc. Depending on the severity of your whitehead issue, change the amount needed.
Bella Scrub is quite inexpensive and suitable for use on the entire body.
More than 2000 Amazon reviews on its page attest to the product's popularity despite being free of harmful ingredients like Paraben and SLS.
Glyco 6 Cream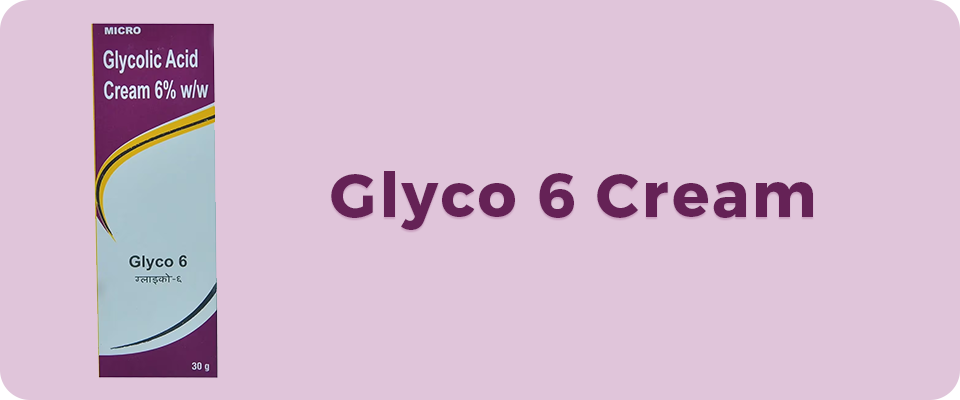 For people with mild to severe whiteheads, it is a potent lotion with glycolic acid as its main ingredient.
Glyco 6 Cream, which contains an astounding 6% concentration of glycolic acid, is a godsend for people with severe whitehead issues. This lotion eliminates bacteria, aids in skin peeling, and gets deep inside the pores for purifying the body from the inside out. Also, it lightens black pimple scars and stops future acne outbreaks as well as hyperpigmentation.
The cream has a respectable rating of 3.8 on 1mg, and many reviews highlight its success in treating acne-related problems. The fact that it can only be purchased through Amazon in a bundle of 2 is not ideal, though. If you wish to purchase a single unit for testing, think about doing so from 1mg.
Mamaearth Bye Bye Open Pores Face Cream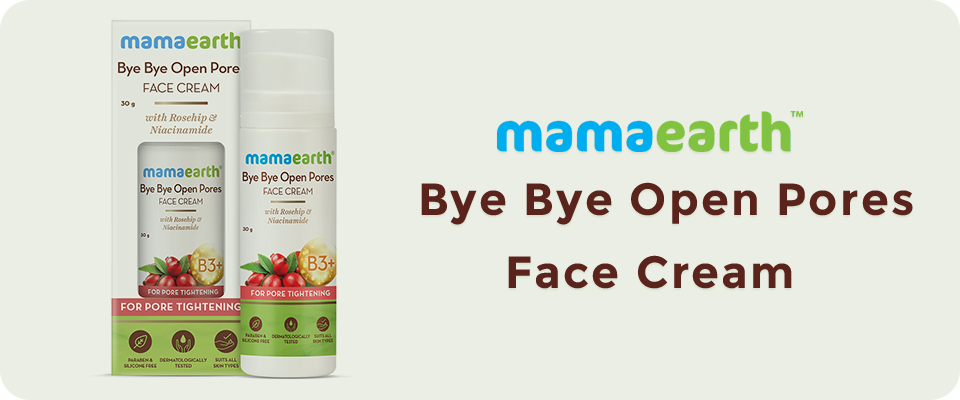 It is a face lotion that mildly exfoliates and tightens pores which gradually reduces whiteheads.
Mamaearth Bye Bye Open Pores Face Cream is an Ayurvedic formulation that has been created to reduce the appearance of open pores. The cream is enriched with natural ingredients like aloe vera, turmeric, and neem, which are known for their skin benefits.
The cream is light and non-greasy and gets absorbed quickly into the skin. It leaves the skin feeling soft, smooth, and hydrated. The cream is suitable for all skin types and can be used both morning and night.
Mamaearth Bye Bye Open Pores Face Cream contains no harmful chemicals and is safe for use. It is priced at Rs. 599 for 50 ml.
HipHop Charcoal Nose Strips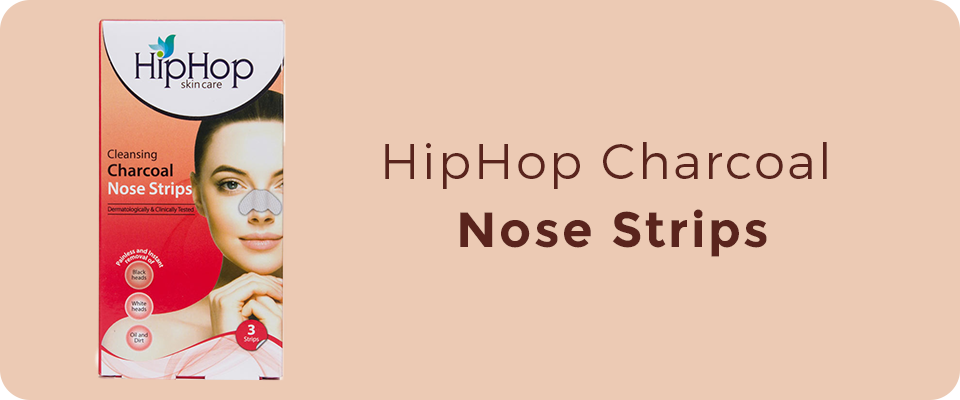 These are charcoal-powered clinically-proven nose strips that painlessly remove as much as 90% of whiteheads and blackheads.
HipHop Nose Strip's ability to separate dead cells from one another thanks to the inclusion of activated charcoal and the anti-acne component tea tree oil allows it to painlessly remove blackheads, whiteheads, dead skin, and oil from the nose.
They have been clinically shown to be efficient at reducing whiteheads and blackheads both by up to 90% in addition to being safe for human skin. HipHop Nose Strip is the most evaluated (and appreciated) nose strip available in the Indian market because it is free of hormone-disrupting paraben and contains numerous natural components.
Sanfe Deep Purifying Nose Strips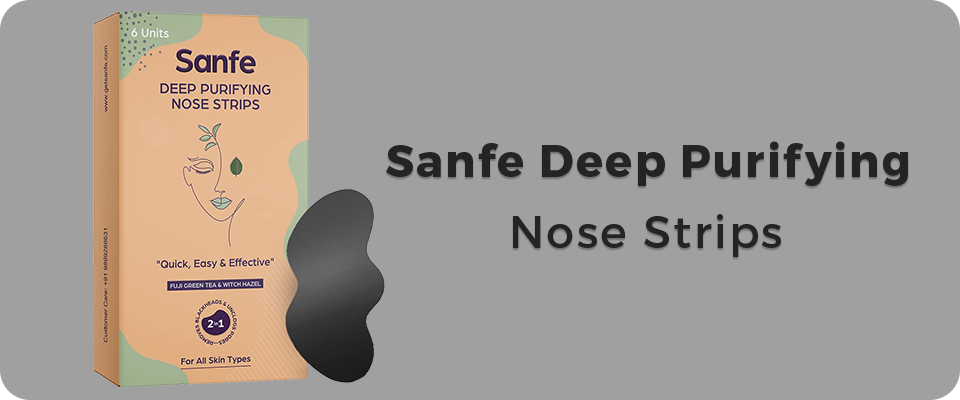 It is a brilliant anti-whitehead nose strip which doesn't leave any post-application residue.
With natural facial cleanser witch hazel and pore-tightening fuji green tea, Sanfe Nose Strips eliminates whiteheads by purging out dead cells settled in the deepest layers of your skin.
What's great about it is that it doesn't leave any powdered residue.
A similarly effective anti-whitehead nose strip that doesn't leave any residue after application.
Why Do Whiteheads Form?
Finding the cause of whiteheads is the first step in treating them successfully. Whitehead creation can be a matter of months, despite the fact that it may appear as though it happened immediately. The solution to the question of what causes whiteheads is provided below because the tiny bulge of an infected pore signifies that your skin is attempting to push out microorganisms.
Puberty
The majority of whitehead cases appear during adolescence when hormonal changes result in an increase in sebum production. A hormone called GnRH is released by the brain, instructing the oil glands found under the skin to generate more oil. Blockage of follicles occurs as a result of the skin's inability to completely remove microorganisms and dead skin cells due to excess sebum clogging pores.
Genetics
Children with acne-prone parents are more likely to experience the same skin issue. Your inflammatory response can be influenced by your genetics; some people may react to bacteria with a larger inflammatory response than others, which may have an impact on the severity of acne.
Stress
The likelihood of whiteheads increases with increased stress. Stress hormones have receptors in the glands that make sebum. These oil-producing cells become uncontrolled under stressed conditions, creating excessive amounts of sebum and increasing the likelihood of pore blockage, which may result in outbreaks.
Changes in Hormones
Whiteheads and other types of acne commonly get worse for women during their monthly period. Progesterone levels rise when estrogen levels fall, telling the glands to make more oil. Pregnancy, menopause, or birth control medications are other hormonal factors that contribute to whiteheads.
Personal Habits
Several studies have found a link between particular meals and the predominance of whiteheads, even though diet has not been confirmed to be the direct cause of whiteheads. Also, there is proof that unhealthful behaviours like drinking, smoking, or having inconsistent sleeping patterns might exacerbate current outbreaks.
What Areas Show Whiteheads?
While whiteheads on the face are more typical, there are additional hotspots as well. All the oily areas of your body are susceptible to whiteheads because excess oil is the cause of whiteheads on the face. Some of the typical locations for whiteheads on the face and body are listed here.
Whiteheads on nose
lip whiteheads
Chin whiteheads
Acne on the cheek
Forehead whiteheads
Whiteheads on back
Whiteheads on the head
Items to Use to Remove Whiteheads:
The majority of us think that popping whiteheads is the sole effective method of removal. Sorry to burst your bubble but that's not true. There are a number of whitehead removal treatments that not only assist you in treating them but also serve as excellent preventative measures.
A list of the whitehead-removing products for the face is provided below:
Whiteheads' Finest Face Wash
Salicylic Acid and Benzoyl Peroxide should be present in the perfect face wash for whiteheads. This mixture eliminates germs and removes dead skin cells from the skin. Use the best face wash for clearing up whiteheads you've found to clean your face no less than twice daily.
The Best Whiteheads Scrub
It's time to use the best scrubbing for whiteheads after applying the right facial wash for them. Choose an exfoliant that is efficient and gentle enough to remove the daily muck that clogs pores and results in whiteheads.
Whiteheads Toner That Works
Even though you probably won't be able to completely get rid of any whiteheads that already exist, using a pore-cleansing toner on a daily basis can help keep them away. Invest in a toner that aids the skin's natural water and oil balance and tightens pores.
Best Cream for Whiteheads
Lightweight whitehead removal creams prevent the product from settling in pores and clogging them. Also, it needs to hydrate lightly while without increasing the amount of oil in your skin, which is already quite considerable.
The Best whitehead remover
Mud masks, charcoal masks, and clay masks are a few of the greatest whitehead elimination products. These components completely purify your pores from the inside out by drawing out impurities that have built up in the innermost layers of your skin. Ideally, a whitehead treatment mask should only be applied once each week.
Conclusion
We sincerely hope that this blog helped you choose the best whitehead removal product. We have everything you need, from strips and creams to face cleansers and serums, so you never have to deal with bothersome whiteheads time and again
Pic Credits: Sam Lion ( Pexels )
FAQs
Is popping whiteheads acceptable if everything else fails?
Use the correct whitehead removal tool, sterilize the area, use an antibacterial agent, clear the area and use ice to calm inflamed pores.
Whiteheads on my nose are a serious problem for me. Each time I get away from them, it seems like new ones appear out of nowhere. How can I keep my nose clear?
Nose strips are great for whiteheads on nose removal, especially for people with oily T-zone.
How are whiteheads treated on the spot? Does it operate?
Treat inflamed whiteheads with Nykaa Naturals Essential Oil or whitehead removal products.
What components in skincare products should I search for if my skin is more vulnerable to whiteheads?
Topical Retinoids, fragrance-free, non-comedogenic, water-based, and emollient products are essential for whitehead removal.
Others frequently urge me to avoid wearing makeup because my complexion is so prone to whiteheads. Are whiteheads on the face brought on by makeup?
Pick non-comedogenic products that are meant for oily skin, use powder-based matte formulas instead of creamy or liquid-based ones, and spot treat with concealer to prevent breakouts.
Can I rely on oral medications to treat my whiteheads?
Consult a dermatologist before taking an oral treatment containing Isotretinoin, as it can lead to dry skin
What guidelines should I abide by if I frequently get whiteheads on my skin?
Don't touch your face unnecessarily, avoid excessive sun exposure, use caution while shaving, avoid harsh exfoliation, follow a regular skincare regime, avoid picking at infected areas, and use headphones when talking over the phone.
You might also like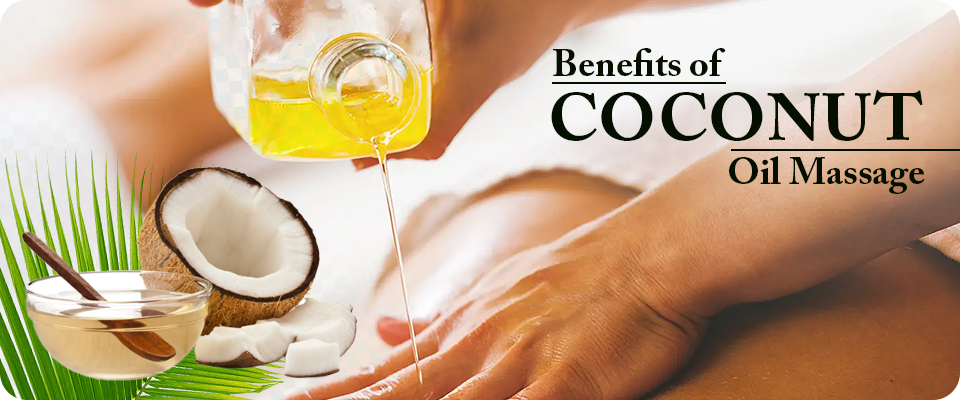 Wellness
06-Sep-2023
Coconut Oil: Incredible Health Benefits of Coconut Oil Massage

Wellness
23-Oct-2023
Kolkata's Durga Puja Pandal Breaks Taboo with Menstrual Hygiene Theme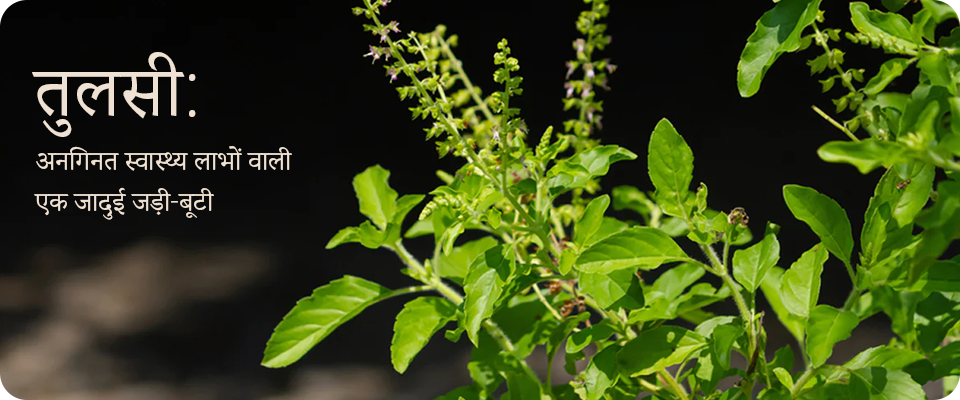 Wellness
06-Oct-2023
तुलसी: अनगिनत स्वास्थ्य लाभों वाली एक जादुई जड़ी-बूटी