Beauty
Best Coffee-Based Creams to Bless Your Skin

303 Views
Published On: 08 Mar 2023 Updated On: 12 Oct 2023

Although coffee may be a necessary part of your morning routine, back in time it was not thought of as a skincare element. Yet recently, we all have noticed that a lot of skincare products list coffee extract among their ingredient lists.
Caffeine is a major factor in why coffee continues to appear in skincare products. Because it is a vasoconstrictor, caffeine is a great component in skincare products. It indicates that it shrinks or constricts blood vessels. As it is high in flavonoids and carotenoids, coffeeberry extract can help shield your skin from free radical damage. It assists in shielding your skin from UV rays and photodamage. Some of the handpicked coffee-infused skincare products that you'll adore as much as your morning brew is listed below.
Best Coffee-Based Creams:
Nutriment Coffee Cream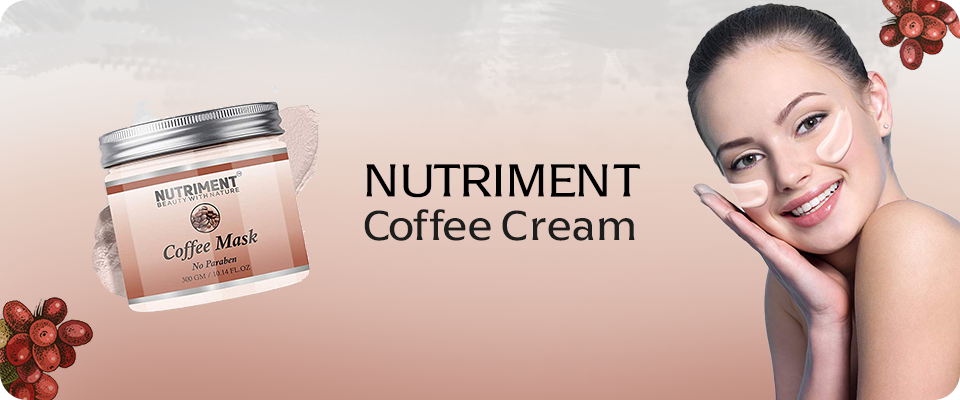 The milk proteins in this face cream aid in restoring your skin's natural fairness. It maintains the ideal level of hydration for healthy, radiant skin. When applied to damaged skin, the Nutriment Coffee Cream restores it, leaving the skin supple and bright. The milk extracts offer your skin a consistent glow while regaining its internal elasticity. This product enhances the texture of the skin and aids in the quick recovery of breakouts and dark spots. The essential oil present in this skin-brightening facial cream will lighten your skin tone and offer you a fairer appearance. The Nutriment Coffee Cream has a shelf life of at least six months and 250 grams of the product will cost you Rs. 299.
Mamaearth Coco Nourishing Cold Cream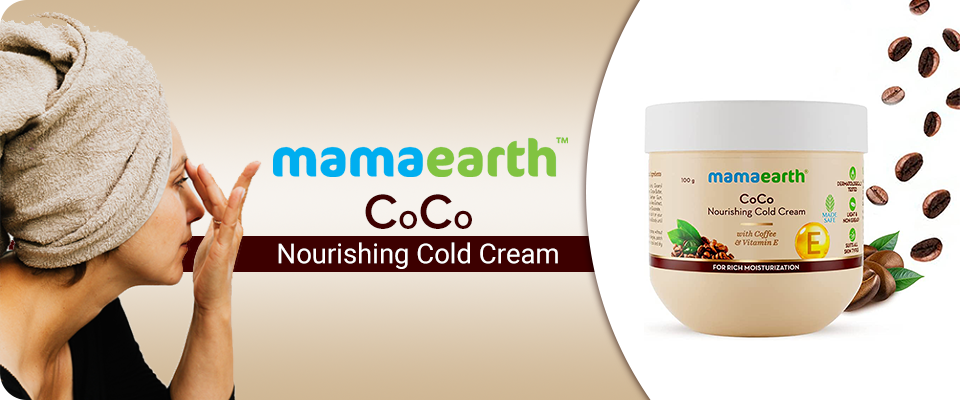 Coffee makes everything better! Because of the natural benefits of coffee, this cream is incredibly rich and deeply hydrates your skin.
This cream is infused with the goodness of Coconut Oil and Almond Oil, and it helps to keep your skin wonderfully soft and moisturised. It is especially beneficial during the dry winter months. KaroBargain is aware of your concern: Does this product make your skin greasy? Not at all, no. When you gently massage it over your face and body, it is incredibly lightweight. The cream gets rapidly absorbed into your skin. Furthermore, this Nourishing Cold Cream is free from harmful chemicals like silicones, mineral oils, and artificial colours.
mCaffeine Cappuccino Lightweight Moisturizer for Face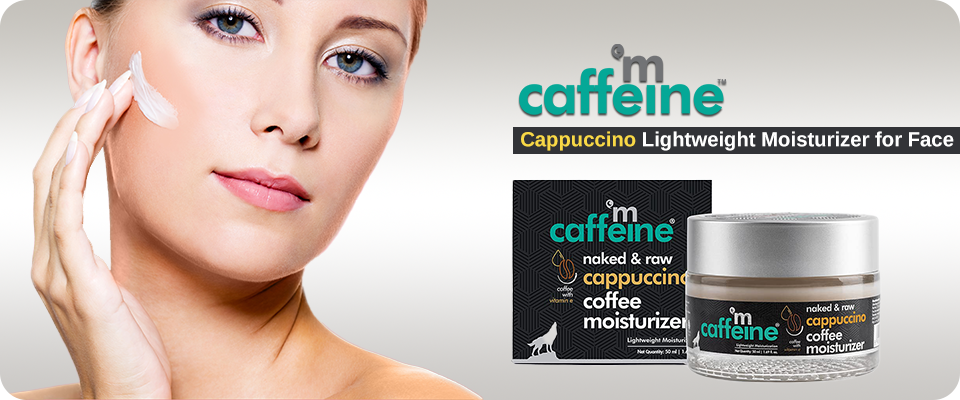 This cream is extremely lightweight and should be your go-to product for supple and soft skin. Packed with the goodness of pure Arabica Coffee and antioxidants, this face cream helps you to get an even skin tone. The cream contains Vitamin E, which has skin-repairing properties. Another key ingredient in this face cream is almond milk, which keeps your skin nourished and healthy. The mCaffeine Cappuccino Lightweight Moisturizer for Face has an excellent aroma that reminds you of perfectly brewed coffee beans. This face cream is free from harmful chemicals such as Mineral Oil and SLS and is a clinically tested product. Best part about this product is that it provides you with up to 48 hours of moisturization.
Caffeine Face Moisturizer from The Man Company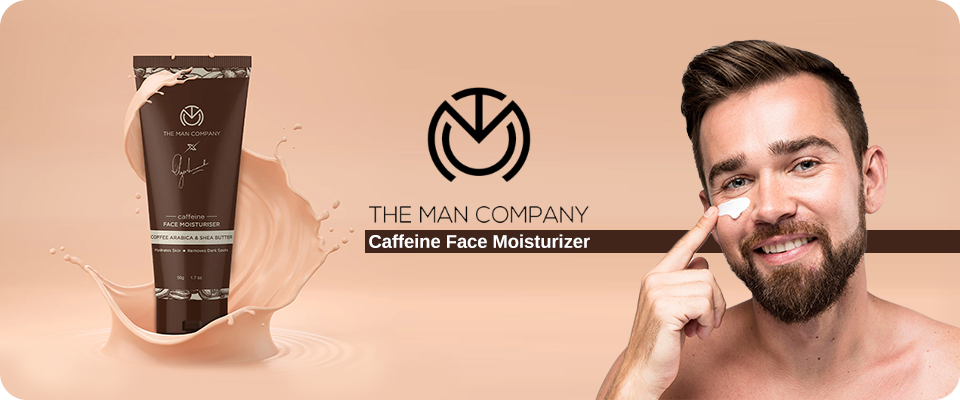 This moisturizer for men can surpass your favourites, thanks to its moisturizing and soothing characteristics. It soothes and helps in giving you an even skin tone, leaving it smooth and clean. This product works well for all skin types. Uneven skin tone brought on by acne and sun damage can make the face appear lifeless. This moisturizer is packed with the goodness of shea butter and coffee, which helps in lightening dark spots and encourages cell regeneration. Caffeine Face Moisturizer from the Man Company heals sunburns and leaves your skin feeling healthier. Shea butter present in this cream is known for its anti-inflammatory properties and is great for those with sensitive skin.
NutriGlow Raw Irish Coffee Body Lotion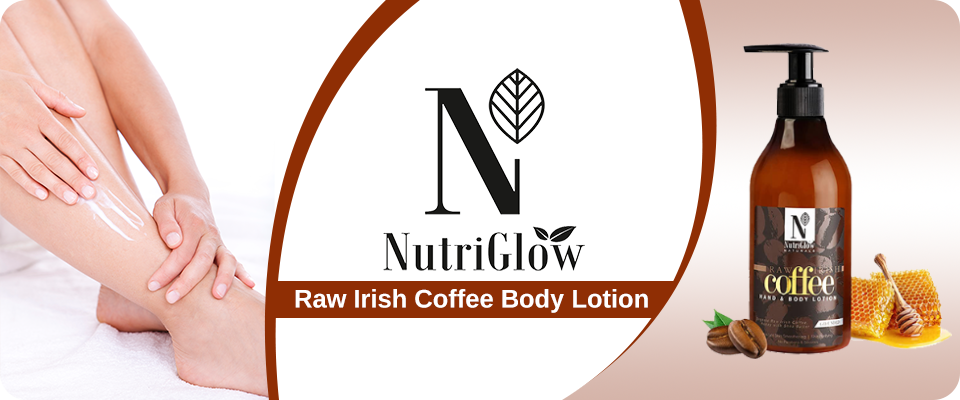 Using NutriGlow Raw Irish Coffee Body Lotion will moisturize and soften your skin like never before. The Raw Irish Coffee beans used in this cream are more beneficial than conventional coffee. By promoting blood flow, the coffee present in this body lotion will not only smoothen and brighten your skin texture but also shield it from the sun's damaging rays. This body lotion contains hydrolyzed milk protein, which offers your skin intense hydration and nourishment. With its amino acid content, this cream gives you an 8-hour moisture lock. Many of the components used in this body lotion are not recent inventions. They have been used for ages as a natural treatment for skin conditions. The ingredients used in this body lotion are 100% organic and eco-certified.
MCaffeine Coffee Body Yogurt with Almonds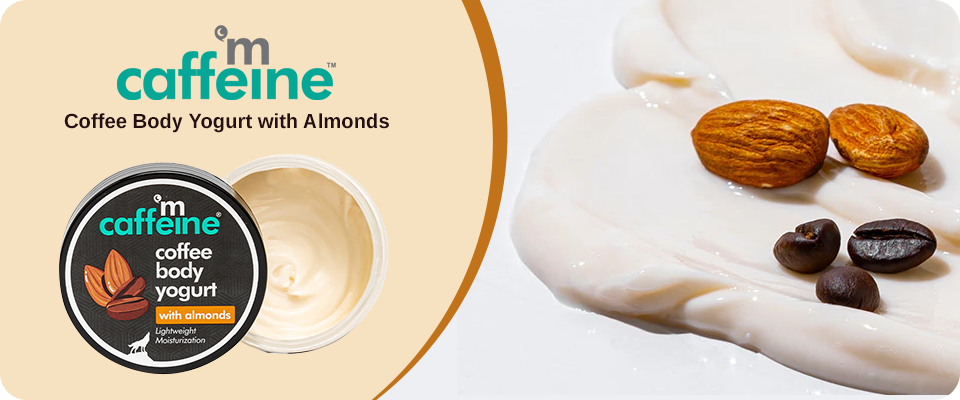 This is a tub full of delicious nuts that glide on your skin and instantly hydrate it. The non-sticky, gel-cream Coffee Body Yogurt with Almonds swiftly absorbs into the skin to deeply hydrate and nourish it. The almond oil present in this product repairs and shields your skin against sun damage, while squalene helps in keeping your skin moisturized and supple. The coffee extracts present in this cream help in removing stretch marks and dark spots. Coming to price, 100 grams of MCaffeine Coffee Body Yogurt with Almonds will cost you Rs. 299.
Gemblue Biocare Coffee Cream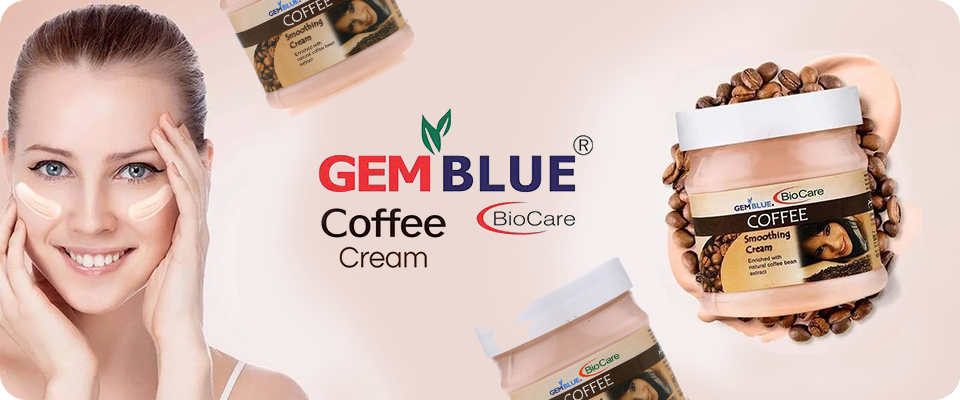 This coffee-based cream has an advanced formula that helps in enhancing your skin texture. The fruit enzymes present in this cream help in exfoliation and it smoothens your skin tone. The microparticles of coffee in this cream delicately remove all sorts of impurities from your skin. The coffee extracts are also helpful in reducing blemishes and dark spots and redness; the cream also keeps your face firm and fresh. KaroBargain recommends you regularly massage your face with this cream to maintain the elasticity of your skin.
Uuwa Exotic Coffee Cream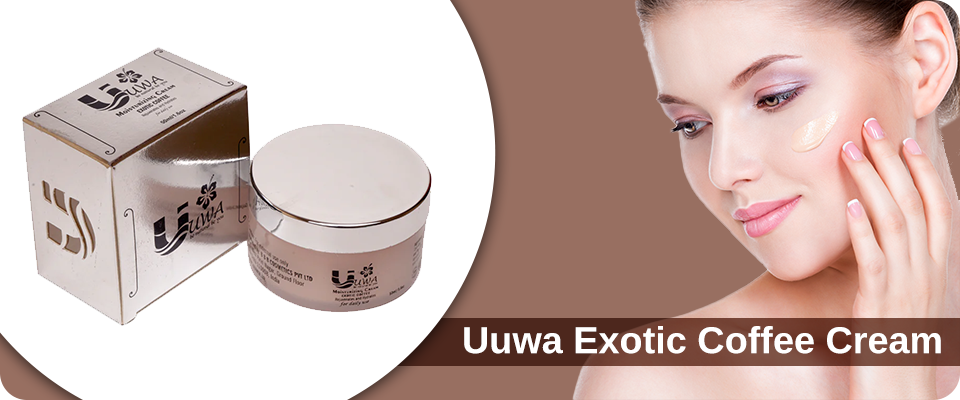 This exotic coffee moisturizing Cream deeply hydrates your skin, keeping it smooth, radiant, and youthful. We all are well aware of the anti-ageing, anti-inflammatory, and skin-calming properties of coffee. Because caffeine promotes collagen formation, improves blood circulation, and makes skin smooth and plump, this cream will help you decrease fine lines and wrinkles. This coffee cream has anti-inflammatory qualities that aid in the removal of acne, blemishes, and scars. Some of the key ingredients of this product are Coffee extract, Glyceryl Mono Stearate, Cera Alba, Cetearyl Alcohol, Cetearyl Alcohol and Light Liquid Paraffin.
Vishisht Natural Coffee Night Cream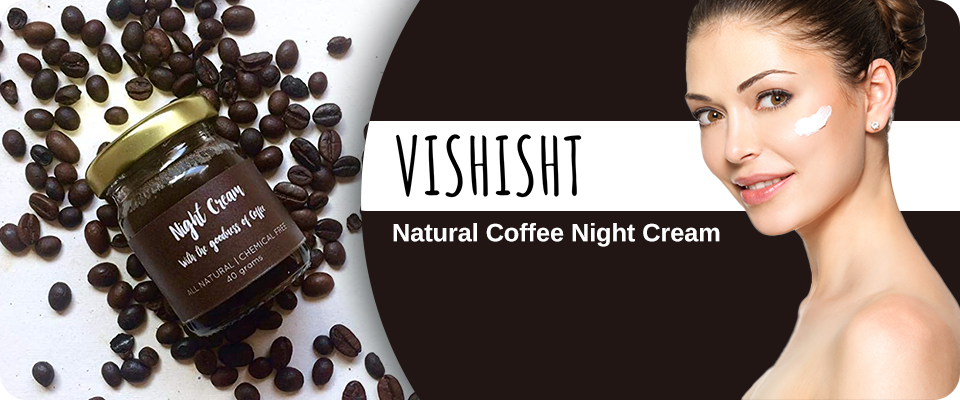 With this coffee-based night cream, you can now bid goodbye to all your dark circles and dark spots. This night cream will help you to wake every morning to a youthful, radiant face. You sleep soundly while the miracle takes place. Purchase your night cream right away! This night cream helps in treating puffy skin, dark circles, and fine wrinkles. It is extremely helpful in imparting an immediate glow to your face while keeping it soft and moisturized. Best of all this night cream has a calming and soothing effect, which helps to induce sleep. Some of the key ingredients of The Vishisht Natural Coffee Night Cream are sweet almond oil, beeswax, coffee extracts, pure jojoba oil, vitamin E oil, and lavender essential oil. You can get 40 grams of this product for just at Rs. 299.
The Beauty Co. Chocolate & Coffee Body Butter With Robusta Coffee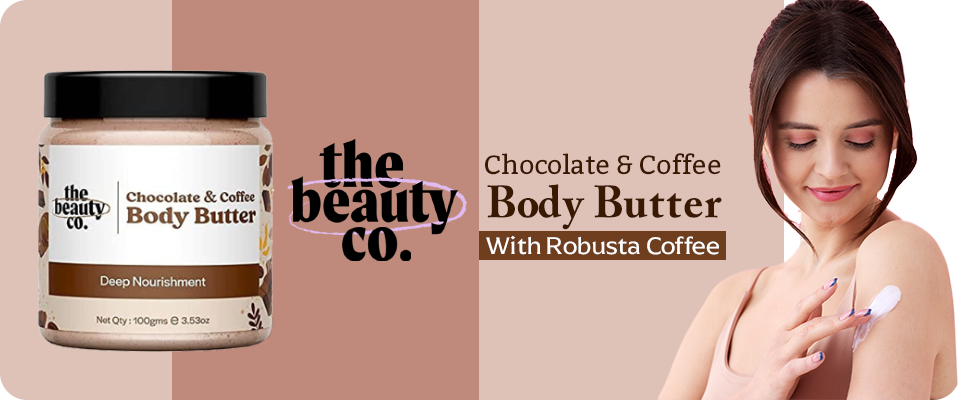 Due to the frequent use of air conditioners, and extended exposure to the sun and heat, our skin loses moisture. These are a few causes of dried and flaky skin. Dry skin is the main contributor to a wide range of common skin issues, including itching, irritation, fine lines, and wrinkles. We must provide our skin with great moisture in order to help it restore its original texture. Chocolate Coffee Body Butter from The Beauty Co This body butter, which is loaded with cocoa and Robusta coffee, will simply melt into your skin giving it a youthful and fresh appearance. The body butter feeds the skin daily to give it a velvety, and supple appearance in addition to healing dull and flaky skin. In order to meet the demands of various skin types, this cream is formulated using natural components. This cream helps to retain the natural moisture levels of your skin and also helps in reducing potential ageing indications.
How to Choose the Right Cream for Your Skin?
You might assume that all moisturizers are equivalent because they are simply creams that you apply to your face. However, this is not quite true. There are so many different moisturizing creams available in the market. Every moisturizing cream feels, smells, and benefits the skin in a distinct way. So how do you pick the ideal product for you? No, worries, KaroBargain has listed below a couple of factors you should consider before choosing the ideal face cream for you.
Take Into Account Your Skin Type
Are you a combination of dry, oily, normal, or other types of skin? Do you frequently have acne or have sensitive skin? Your choice of moisturizer should be based on the answers to those questions because various lotions are made for various skin types.
Consider texture
Your skin type influences how a moisturizer should feel on you. A lightweight, non-greasy moisturizer works best for oily or normal skin, whereas if you have dry skin, you may require a richer, creamier product that is more likely to "seal in" moisture. You must pay attention to how a product feels on your face after applying it.
Examine the scent
The aroma of your moisturiser is crucial because you will practically be applying it near your nose every day. Shopping at a store where you can try out various moisturisers or at the very least remove the containers to get a sniff is worthwhile KaroBargain recommends you stay away from any creams with strong aromas if you have sensitive skin.
Apply SPF
Do you regularly use sunscreen? This is definitely a crucial component in your skincare regimen. The best defence against skin ageing is the daily application of sunscreen. Your daily cream can help with that; We recommend you choose a cream with an SPF of 15 or higher.
Examine Labels
Although the label of face creams may appear entirely incomprehensible, reading it carefully can help you figure out a lot of things. We recommend you look for face creams that are specifically "allergy tested". The cream should also be "non-comedogenic" (less likely to clog pores). Reading these labels is essential while choosing your skincare products. However, please remember that they do not guarantee that the cream won't irritate your skin.
Why Should You Use a Coffee-Based Skincare Product?
Free radicals in the environment, such as pollution particles, cause havoc on the skin. Yet, skin is protected and has stronger natural defences when it is treated with the antioxidants included in coffee. Caffeine shields our skin from UV rays that might cause cancer. A study discovered that coffee actually blocks the DNA damage response, shielding skin from UVB harm. Inhibiting the DNA damage response could be used as a treatment for skin cancer that is not melanoma. Coffee also serves a critical role in controlling cell re-growth, which results in maintained hydration (increased collagen) and greater skin suppleness. It also makes skin smooth and bright. Therefore choosing a coffee-based skincare product can be helpful.
Pic Credits: Miriam Alonso ( pexels )
You might also like
Wellness
29-Sep-2023
Dr. Bina Modi Wins Women's Empowerment Award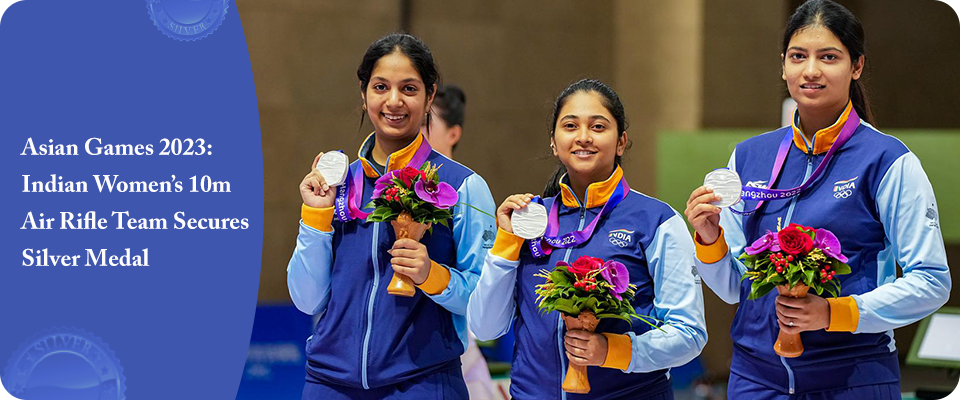 Wellness
26-Sep-2023
Asian Games 2023: Indian Women's 10m Air Rifle Team Secures…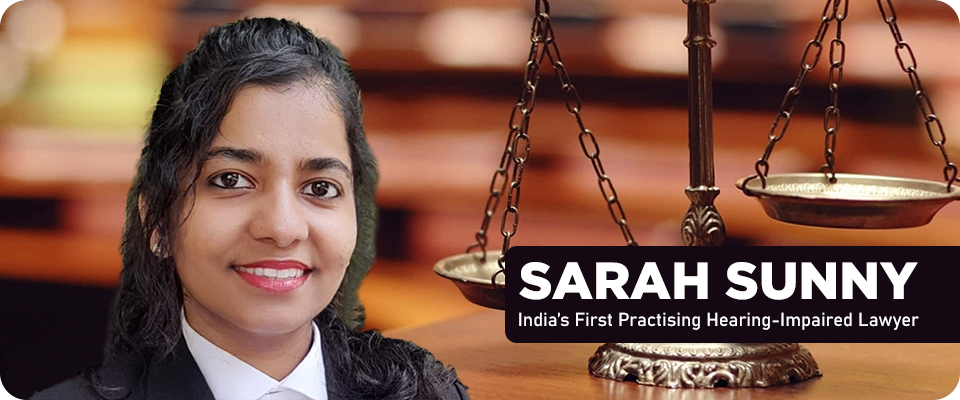 Wellness
28-Sep-2023
Sarah Sunny: India's First Practising Hearing-Impaired Lawyer