Startup
Falguni Nayar: India's Richest Self-Made Entrepreneur 

203 Views
Published On: 03 Aug 2023 Updated On: 10 Aug 2023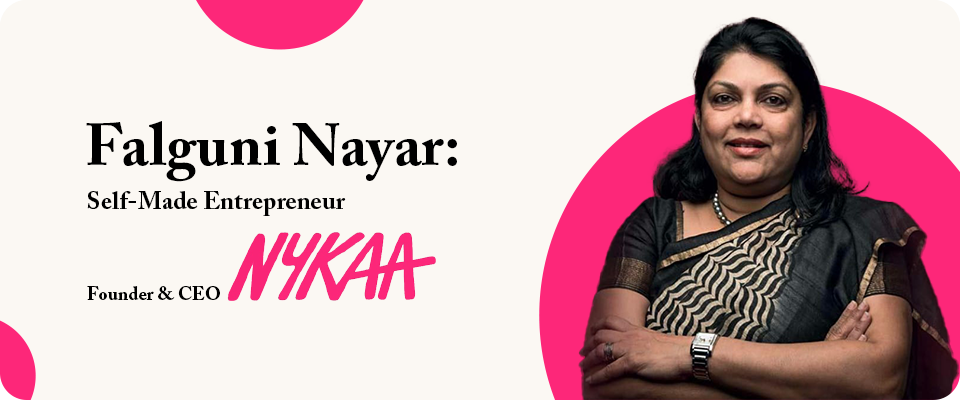 Falguni Sanjay Nayar founded India's most popular and most extensive E-beauty & personal care marketplace, Nykaa.
Entrepreneur? Business leader? Management consultant? Or all in one? Falguni Nayar is that person who through her vision, and dedication shaped the future she desired. From being an investment banker to India's richest self-made entrepreneur, she came a long way. As Swami Vivekananda once said, "We are accountable for who & what we are and we have the power to become anything we desire" She proved those lines and become an inspirational figure for lakhs of aspirers out there.
Falguni Sanjay Nayar went from being an investment banker to a consultant to finally a billionaire businesswoman with her own company. She has successfully landed in the list of motivating success stories that are both inspirational & aspirational.
Childhood, Family, And Education of Falguni Nayar
Falguni Nayar was born on February 19, 1963, in a Gujarati Family. She was born in Mumbai, Maharashtra. Falguni Nayar's father was a businessman and he ran a small bearing company with his wife's (Falguni's mother) assistance. She took commerce as her major and graduated from Sydenham College of Commerce and Economics. She completed her post-graduation from the Indian Institute of Management Ahmedabad as a 1985 batch pass out.
She got married in the year 1987 to Sanjay Nayar whom she met in a business school. Sanjay Nayar is the CEO of Kohlberg Kravis Roberts India. They had two kids. Adwaita Nayar and Anchit Nayar. Adwaita Nayar is the CEO of Nykaa Fashion and Anchit Nayar is the head of the retail and e-commerce division. Nykaa Fashion is the sister website of the main website of Nykaa Beauty. Her whole family is a family of entrepreneurs and business persons.
Career Life of Falguni Nayar
Falguni Nayar after her post-graduation, started working as a managing consultant for A.F Ferguson & Co. At first, she led the Merger & Acquisitions Team but later on, she opened an institutional equities office in London and New York City. She returned to India in the year 2001. In 2005, Falguni Nayar was appointed as the managing director of Kotak Mahindra Capital. But she quit her job in the year 2012 in pursuit of her passion and dreams.
Start of Nykaa
After spending almost 18 years working for Kotak Mahindra Group, she quit her lucrative job. She opened her own E-commerce company called Nykaa in April 2012 with just $2 million of her investment. Nykaa started as a retailer of beauty products. Capitalizing on the scope of beauty and skincare products via the internet, she set a benchmark and standard with Nykaa's arrival. Nykaa is taken from the Sanskrit word 'Nayaka' which means 'someone in the spotlight.' The progress of Nykaa's growth is phenomenal.
In just 10 years, Nykaa is India's largest online cosmetics & skincare materials seller. The company successfully grew at 100% consecutively year after year. She founded Nykaa when there were no online opportunities for women to get their hands on a variety of personal care and skincare products. This brand is now the epitome of beauty and wellness around the country.
About Nykaa
Nykaa is one of the best online retail platforms for beauty, skincare, and personal care products. Nykaa was established in the online shopping market in the year 2012 but got introduced to its customers in the year 2013. Nykaa is also an Indian-based E-commerce platform dealing in unisex fashion and beauty products. This is the first Indian E-Commerce Startup kickoff by a female entrepreneur Falguni Nayar. Initially, the main products were related to personal health care and beauty products. In later years, it even incorporated grooming, clothing, and lifestyle products into its website.
They even launched their studio named 'Nykaa Fashion.' Nykaa is connected to more than 1000 brands both national and global to cater to the customers' beauty & skincare needs. It even has physical front stores at premier destinations. Due to the launch of Nykaa, people can effortlessly browse through the wide section of categories and millions of products with just a few swipes and taps on their mobile phones.
In addition to this, Nykaa was the first to introduce Korean skincare and cosmetics to Indian people. Not just Korean, but even other international luxury beauty brands into their app and website. This led to the customers choosing from a huge library of cosmetics and services that suits their skin type and body type.
Nykaa was the first to bring in luxury beauty brands online. Because of this, they observed exponential growth in just 3 years. The launch of Nykaa fashion, a premium fashion brand centred around fashion & lifestyle is gaining popularity and features leading high-street and designer brands.
Net Worth of Falguni Sanjay Nayar
According to Forbes, the net worth of Falguni Nayar is approximately $2.7 billion making her one of India's first self-made richest entrepreneurs of the country. Nykaa has become one of the most prosperous e-commerce platforms and all the credit goes to the exceptional excellence and adventurous quality of Falguni Nayar, who with her entrepreneurial skills and commercial savvy, brought Nykaa to the top. Falguni is among the top 20 richest people in India. She has won numerous awards and commendations over the years due to her creative business strategy and marketing tactics.
Closing Thoughts
Nayar's business success has turned her into a role model for women in India. Her accomplishments are evidence that a profitable business can be started at any point in life and have a beneficial impact when you possess tenacity and a clear-cut vision. Nykaa is the first company run by a woman to be listed on the stock exchange in India. She is the living embodiment of dreams and enough passion can turn your dream into reality when you have set a goal. Falguni Nayar's story continues to inspire people around the country as she with her work and success portrayed that any woman is capable of achieving any kind of heights.
FAQs
Who is Falguni Sanjay Nayar?
Falguni Sanjay Nayar is India's richest self-made female entrepreneur and is the founder of Nykaa.
What is the name of the e-commerce platform started by Falguni Nayar?
Nykaa is India's largest online cosmetic seller, winning against other e-commerce giants such as Amazon and Walmart.
What is the current net worth of Falguni Nayar?
As per Forbes, Falguni Nayar has a net worth of $2.7 billion approximately.
What is the name of Falguni's husband?
Sanjay Nayar is Falguni's husband who is the CEO of Kohlberg Kravis Roberts India.
What products can be found in Nykaa?
Nykaa's portfolio includes over 1,000 brands across makeup, skincare, hair care, fragrances, bath and body, luxury, and wellness products for women and men.
You might also like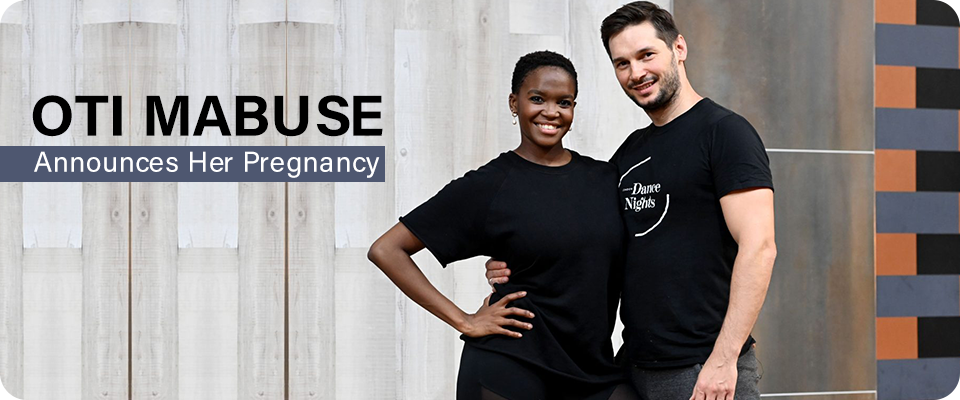 Wellness
29-Aug-2023
Former Strictly Come Dancing Star Oti Mabuse Announces Her Pregnancy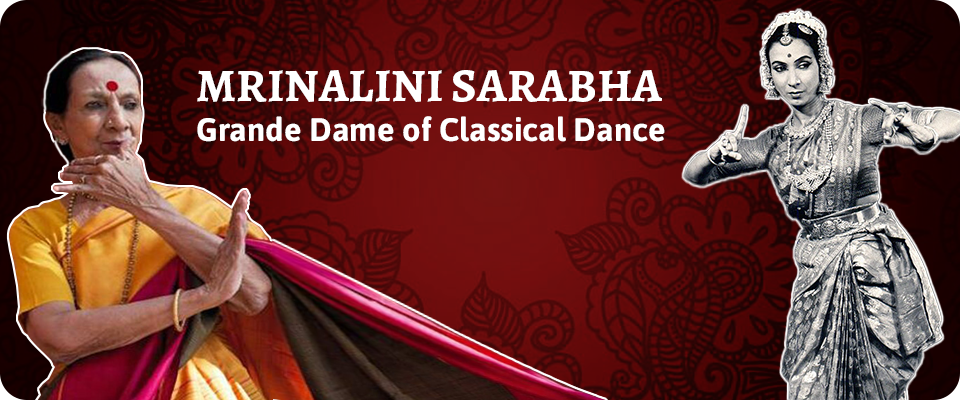 Wellness
06-Jun-2023
Mrinalini Sarabhai: Grande Dame of Classical Dance

Wellness
30-Nov-2023
IFFI 2023: Vidya's Thought on Breaking the Stereotype