Sarah Sunny: India's First Practising Hearing-Impaired Lawyer

127 Views
Published On: 28 Sep 2023 Updated On: 10 Oct 2023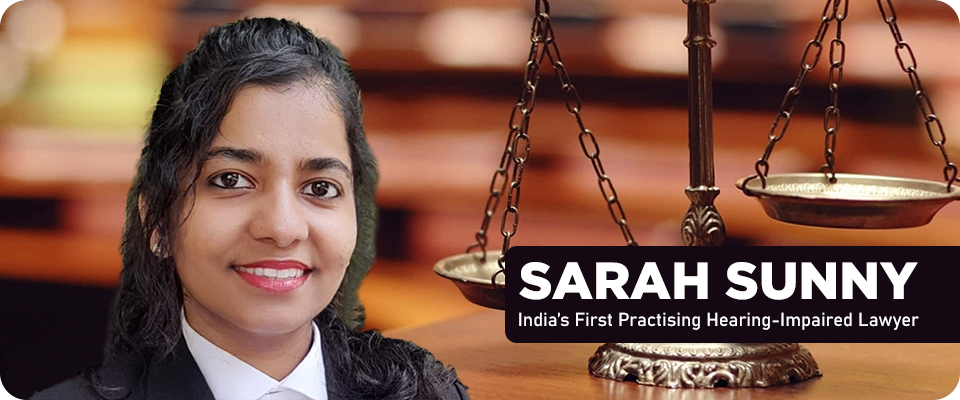 There is a saying that goes that Sky is the limit when pursuing dreams. Dedication, hard work, and effort are the primary ingredients that result in the accomplishment of one's aspirations and ambitions. For the first time in history ever, India has witnessed a deaf advocate in the Bar Council. Sarah Sunny is the first lawyer with a hearing impairment who attended judiciary proceedings in the Supreme Court on Friday, 22nd of September 2023. It was the first time that the Indian Judicial system watched as a lawyer with a hearing disability presented her case in the courtroom.
All About Sarah Sunny
Sarah belongs to the Kottayam region located in Kerala state. She is a Bengaluru-based deaf advocate and a practicing lawyer along with that she is also an active member of the Human Rights Law Network. Sarah hails from a family that supported her through all her thick and thin. Sarah even has a twin sister named Maria and both siblings completed their Bachelor's Degree in Commerce from Jyoti Niwas College of Kerala. Maria preferred to walk in the footsteps of her father and become a Chartered Accountant whereas Sunny opted for a field where her dreams and passion were present. She decided to choose the path where her destiny lay.
Sunny shared her thoughts in an interview with India Today saying that becoming a lawyer was a dream come true experience for her and when she appeared before the highest court of India with her case, she expressed that to be a great sense of accomplishment. She had been dreaming and working hard towards this goal of hers which came true very soon. She further said that she was happy to be in that space in front of the Honourable Chief Justice of India. This indeed gave her a boost of confidence and guts to say what she had been preparing. She aspires to become a role model for people out there who are specially-abled.
Moreover, Sarah is working in her own way to get a good grasp of one law at a time. Furthermore, she aims to understand the depth of the Indian constitution, laws for disability, and laws regarding Human Rights in order to help others achieve their dreams and live a life with dignity.
Challenges Faced by Sarah Sunny in the Courtroom
In the courtroom, the appearance and companionship of an Interpreter for Sarah were of vital importance. The interpreter can demonstrate or tell things to other people that a hearing-impaired person expresses, for about an hour. As a result, two interpreters were present in the courtroom on Friday. Consequently, on September 22nd, 2023, in the presence of Chief Justice DY Chandrachud, the courtroom heard the proceeding of the deaf Lawyer Sarah Sunny via interpreter Saurav Roy Chowdhury regarding a case involving the Rights of Persons with Disability (PwD).
The proceedings of Sarah were applauded and praised by Tushar Mehta, Solicitor General. Even the CJI agreed with what Mehta stated. Adish C Aggarwala, the president and senior advocate of the Supreme Court Bar Association (SCBA) expressed that the judiciary should be well enough equipped in order to tackle such situations in the future along with enhanced infrastructure with professional interpreters in the courtrooms.
"Even judges need to have at least basic knowledge of the sign language so that the sign interpreters intentionally or unintentionally does not mislead or misguide the court. Judges don't need to be experts but at least they need to have a basic knowledge," Adish stated.
This marked a tiny step towards the right path. However, there is a long way and hurdles to be tackled by Sarah and the Indian Judicial System to be equipped with an improved & inclusive system that can be accessed by all.
You might also like

Wellness
30-Nov-2023
Neena Gupta's Controversial Stance on Gender Equality 

Wellness
30-Oct-2023
Sheetal Becomes First Indian Woman to Win 2 Asian Para…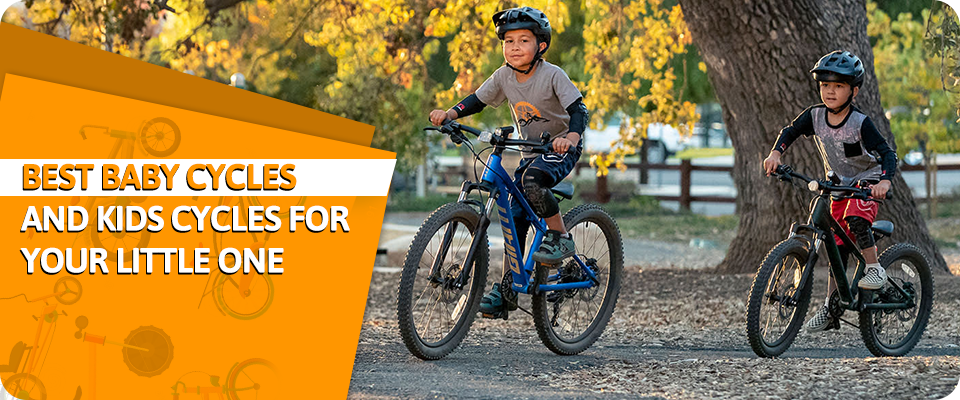 Wellness
22-Jun-2023
Best Baby Cycles and Kids Cycles For Your Little One