Asian Games 2023: Roshibina Devi Dedicates Asian Silver Medal to Manipur

70 Views
Published On: 28 Sep 2023 Updated On: 28 Sep 2023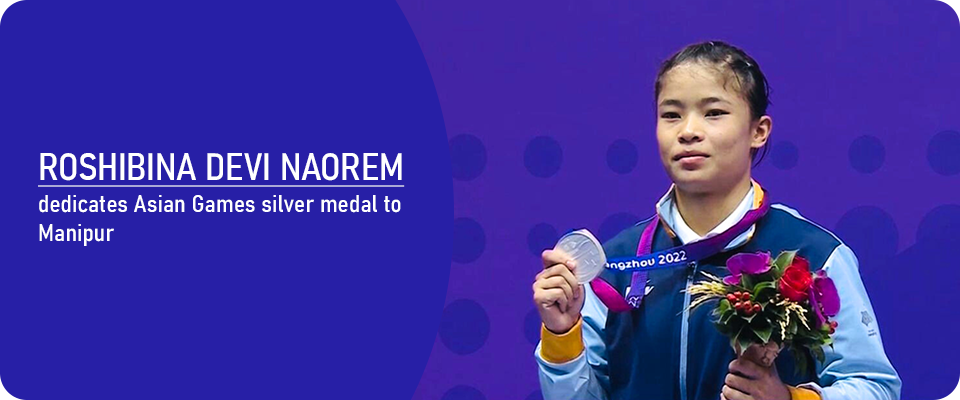 Roshibina Devi Naorem, a talented Wushu player won the silver medal by representing India in the Women's 60 kg Wushu category. She missed that Gold medal when facing defeat by her Chinese opponent Xiaowei Wu with a score of 2-0, she has upgraded her achievement from the 2018 Jakarta Asian Games, in which she won a Bronze medal.
She expressed her feelings that she was happy to hold the silver medal and at the same time she felt a little sad for not bagging the Gold medal. She mentioned that she was dedicating her silver medal to the people of Manipur and marked that she had done her best in this game. Roshibina said that she will rectify all the faults in the game and play better next time and she will work hard for the next upcoming World Championship in November. Also, she hails from the Meiti Community in Kwashipai village in the Bishnupur district adjoining Churachandpur, which is dominated by the rival Kuki ethnic community, in that the Manipur is burning and they have killed scores of people. So she wants to dedicate her medal to the people who are protecting and fighting for them.
Her coach Kuldeep Hando remarked on her performance by saying that she performed excellently in this match and she also won Bronze. Though they expected gold this time, somehow it was missed and for the next shortcoming World Championship, they assured them that she would do better than this.
Naorem's journey towards the medal started in the first round bye in the round of 16 and then in the quarter-final match she played against Mabashra Akhtar of Pakistan, whom she defeated 2-0 and secured her place in the semi-finals. She also narrowly missed out on victory in the semi-finals, scoring 1-0 against China's Cai Yingying, which was marked as an impressive performance.
Indian Prime Minister Narendra Modi on his Twitter page, praised her that she was dedicated and talented Roshibina won a silver medal in Wushu, women's sanda 60kg. In that, she showed her extraordinary talents and she held that her discipline and determination were admirable.
Sports Minister Anurag Thakur also extended his congratulations to Roshibina on his Twitter " Hats-off to Naorem Roshibina Devi for securing a well-deserved in the Women's Sanda 60 kg category in Wushu, passionately upgrading her #AsianGames medal this time. With eyes radiating confidence, Roshibina displayed remarkable skills & indomitable spirit throughout the journey that has left everyone in awe. Etching her name, as she becomes only the second Indian to win a silver in Wushu in the history of the Games! Congratulations Roshibina! You have made the nation swell with pride! Good luck for future endeavours", he celebrated.
Roshibina Devi's first ever International Achievement started in the year 2016 by winning a Bronze medal in the Junior Worlds. In the year 2018, she won the Bronze and Gold for the Asian Games Wushu Championships in 2017. She also won Gold in the Moscow Wushu Star Championship in 2023.
You might also like

Wellness
23-Nov-2023
Inspiring Women Social Reformers in India Who Broke The Stereotypes

Wellness
01-Jun-2023
Raja Festival: Celebrate Womanhood & Menstruation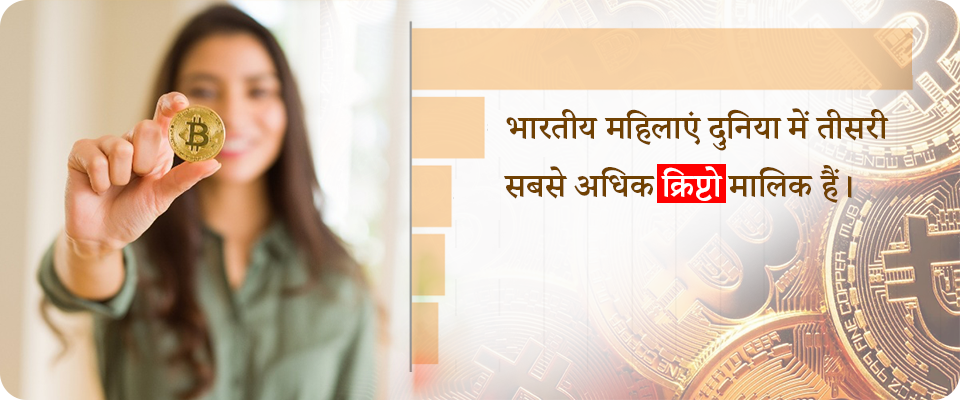 Wellness
24-Aug-2023
भारतीय महिलाएं दुनिया में तीसरी सबसे अधिक क्रिप्टो मालिक हैं।