Beauty
Moisturisers for a Hydration Boost to Sensitive Dry Skin

214 Views
Published On: 21 Mar 2023 Updated On: 27 Jul 2023

Managing dry and sensitive skin is an annoying task, what worked for others can irritate your skin. Somedays you wake up with itchy irritating skin, and you find your skin cracking when you least expect it. The number of days and events that got ruined because of bad skin days is many.
Confiding in all the products advertised to be friendly for sensitive and dry skin ended up being just a marketing strategy. For some people, it might be the common irritants that trigger their sensitive skin while others might have developed allergies to certain specimens.
When you find your skin is peeling or cracking and it bleeds it's advised to consult a doctor. Sensitive skin can be a symptom underlying more serious issues, but in most cases, sensitivity and dryness of skin go hand in hand.
So if you are someone struggling with sensitive and dry skin here are a few products that helped in keeping the dryness and sensitivity in check. Read the ingredients carefully before you commit to a product to ensure it doesn't have products that can trigger your skin's sensitivity.
Be patient with your skin, and give it time to respond to the product. If you don't see any negative reaction from using the product give it at least 6 weeks time to show results. When you are working toward your goal towards healthy skin, always listen to your skin and give it time to heal and replenish. Since you have sensitive skin you can't just apply a moisturiser and call it a day.
List of moisturisers that can hydrate the skin without causing irritation:
Neutrogena Hydro Boost Gel-Cream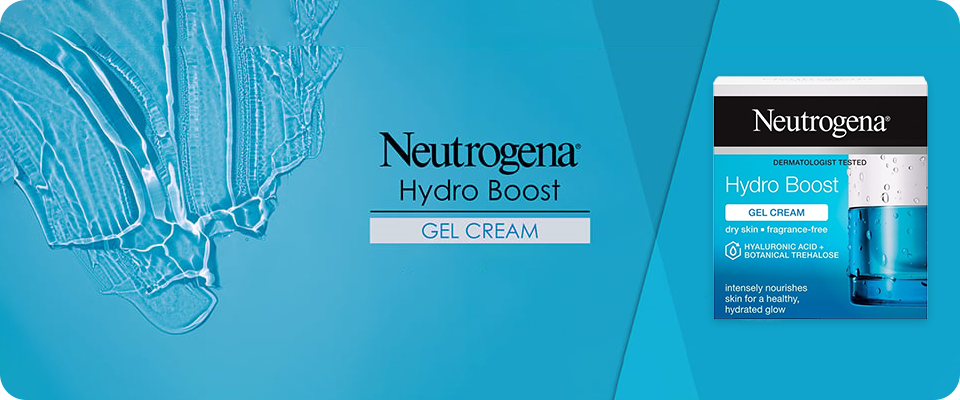 To quench the thirst of dry skin Neutrogena Hydro Boost Gel-Cream is a good choice. It is a non-comedogenic lightweight water-based moisturiser best suitable for dry skin. It has active containment such as hyaluronic acid, glycerin, and dimethicone. Dimethicone is a silicone-based polymer that when applied to the skin builds a layer to reduce water loss and maintain skin hydration. The gel-type cream absorbs easily into the skin giving a long-lasting intense moisturisation.
The product ingredients are clinically proven to hydrate skin. Neutrogena Hydro Boost Gel-Cream is formulated with Hyaluronic acid to lock in the moisturiser and keep them hydrated for up to 48-hour hydration, you can wear it under makeup too.
Minimalist 5% Marula Oil Moisturizer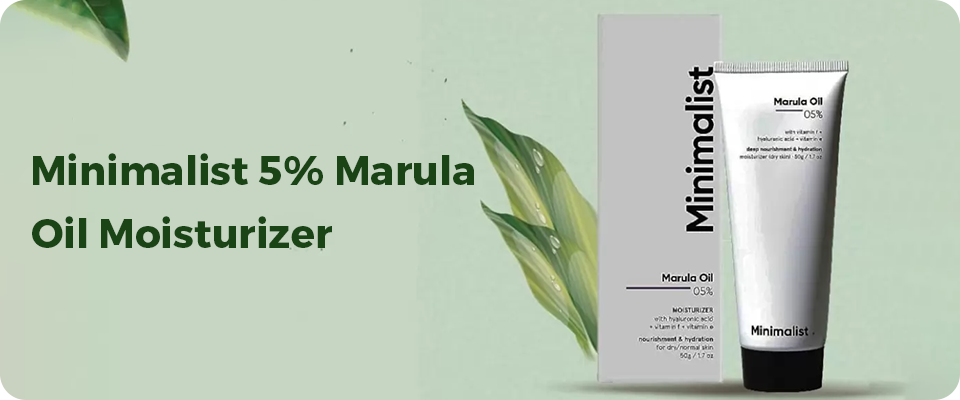 With Hyaluronic Acid & Vitamins F & E Minimalist Marula Oil Moisturiser can be used daily to achieve moisturised and nourished skin. The product contains hydrating solid agents like Hyaluronic acid, Glycerin, Butylene Glycol etc.
Including this product in your skincare routine would give you the desired in a short time. This Minimalist product is gentle on the skin and has omega oils which will reduce the signs of ageing and subdue breakouts. It is free of sulphates, parabens and fragrance so as not to irritate sensitive skin.
Cetaphil Moisturising Cream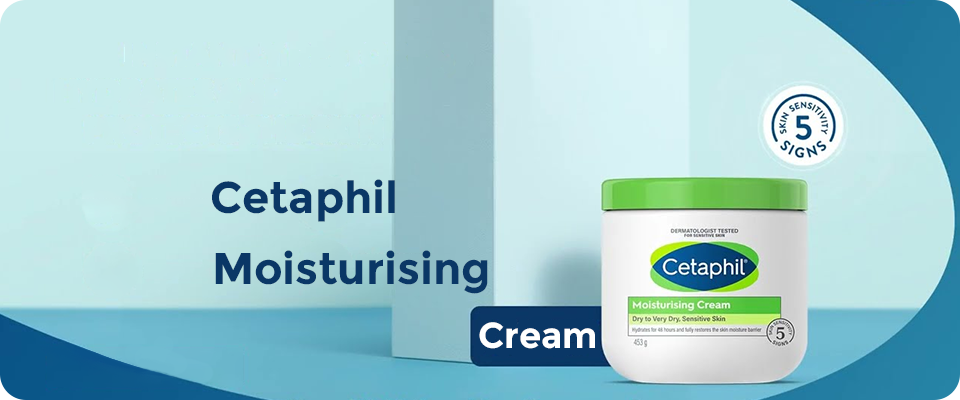 For dehydrated and sensitive skin type Cetaphil Moisturising Cream is an ideal pick. The cream has active ingredients like niacinamide (vitamin B3), panthenol (vitamin B5) and glycerin to provide intense moisturisation that lasts for up to 48 hours.
Using a Cetaphil moisturiser cream is said to have effectively restored the skin barrier within a week of regular use. The product is ideal for sensitive skin as it is hypoallergic and non-comedogenic.
Dot & Key 72 Hr Hydrating Gel + Probiotics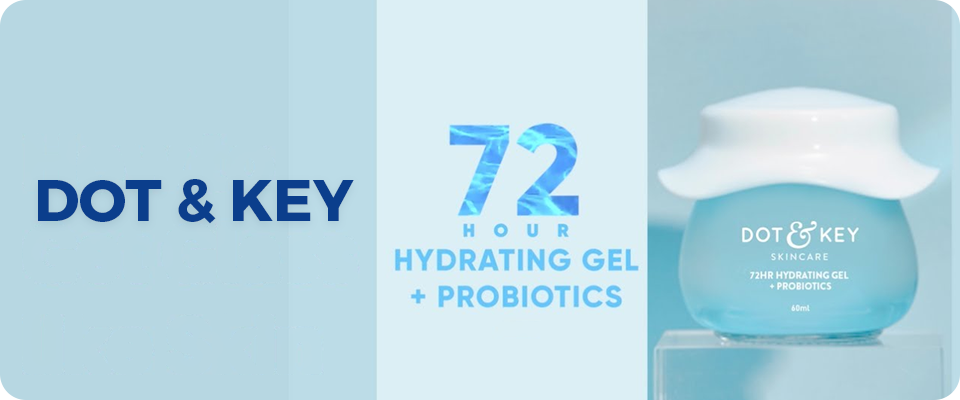 Suitable for all skin types Dot and Key 72 Hr Hydrating Gel + Probiotics has a very lightweight formula that leaves the skin plump and light and hydrated without making it look oily. The product contains hyaluronic acid, probiotics and prebiotics to help retain and maintain the healthy young glow of the skin.
The product is also packed with the goodness of rice water as it is effective in protecting the skin from the harmful effects of UVA, UVB and Blue light by activating the skin's natural defence system and skin elasticity.
Dr Sheth's Ceramide & Vitamin C Oil-Free Moisturizer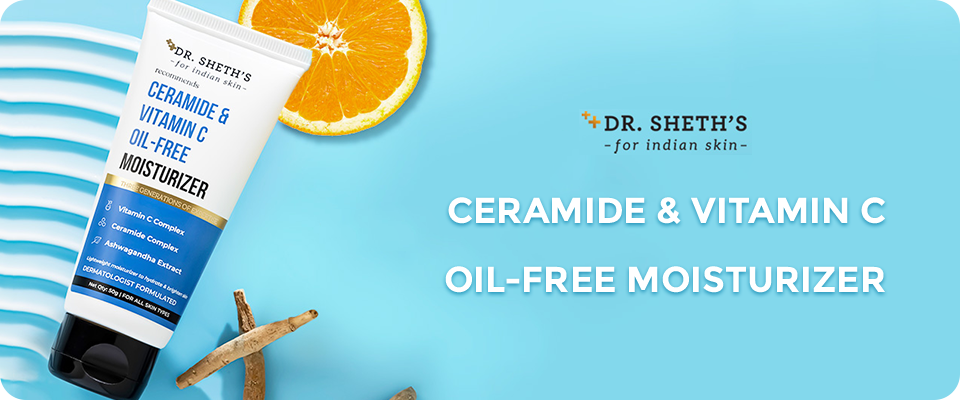 Specially designed for Indian skin issues, Dr Sheth's Ceramide & Vitamin C Oil-Free Moisturizer is ideal for sensitive dry skin. It contains a ceramide complex that helps deep and long hydration by locking in moisture, which will also help in the strengthening skin barrier.
The formulation of the product is very light weighted and has vitamin c extract to help brighten up the skin fighting dark spots and hyperpigmentation. It also contains ashwagandha extract which will be a good friend for sensitive skin. Ashwagandha has anti-inflammatory properties which can help reduce acne.
Biotique Morning Nectar Nourish & Hydrate Moisturizer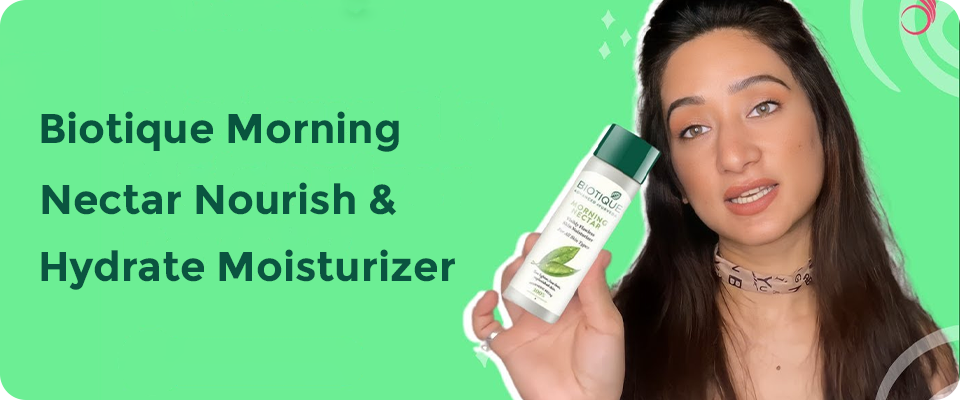 Morning Nectar Nourish & Hydrate Moisturizer from Biotique is ideal for very dry skin as it has honey which can give instant and long-lasting relief for dry skin. Honey is a powerhouse of antioxidants and promotes elasticity and firmness by promoting collagen growth. Honey is also a gentle exfoliator which can help reduce the flakiness and dead skin from dry skin.
It also contains ingredients like wild turmeric, neem and ashwagandha which can help gain flawless skin by fighting dark spots, rough skin texture, blackheads etc. The product is cruelty-free and chemical-free. The extracts used in Biotique products are naturally sourced.
Clinique Moisture Surge 100h Auto-replenishing Hydrator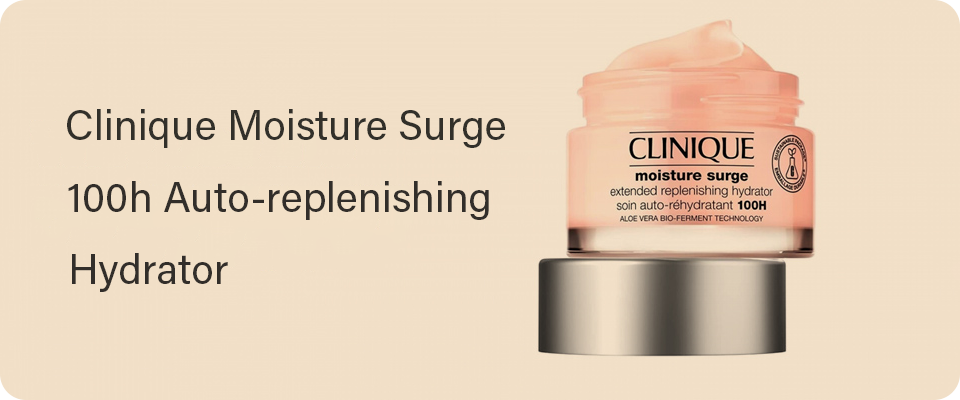 For up to 100 hours of lasting hydration Clinique Moisture Surge, 100h Auto-replenishing Hydrator is the right product. The product is infused with aloe vera water and bio filament which is found to help soothe dry skin, itchiness and inflammation in sensitive skin types.
Clinique Moisturiser has auto-replenishing technology which activates the skin's natural ability to hydrate itself. The product also has hyaluronic acid and vitamins C and E which will make the skin stronger by providing a moisture lock barrier and anti-oxidants.
Re'equil Ceramide & Hyaluronic Acid Moisturiser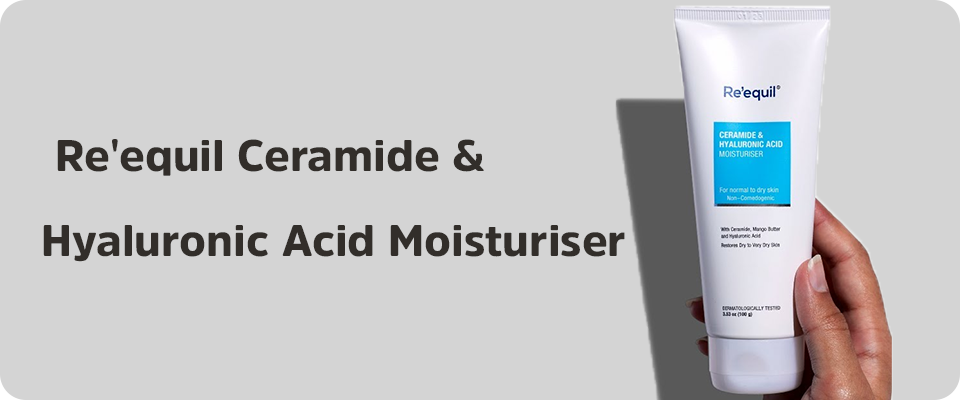 Within 3 days of use, Requil Ceramide & Hyaluronic Acid Moisturiser is proven to show results when it comes to very dry skin. The moisturizer is enriched with Ceramides which are essential for retaining skin moisture and strengthening the skin's anti-bacterial properties, moreover, ceramides can also help repair damaged skin.
Since enriched with Hyaluronic Acid Re'equil Ceramide moisturizer can help in preventing moisture loss from the outer skin for healthy supple skin. The special ingredient of the moisturiser is mango seed butter which can help improve skin texture keeping it hydrated.
COSRX Advanced Snail 96 Mucin Power Essence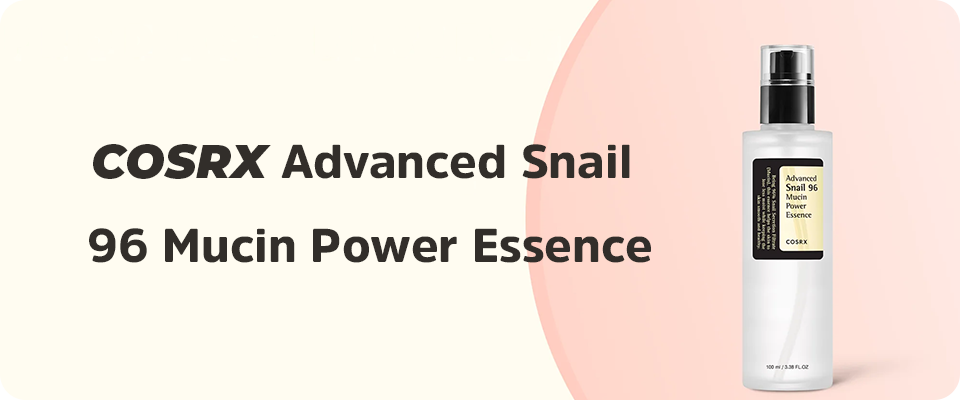 Snail mucus extract contained in COSRX Advanced Snail 96 Mucin Power Essence is a hyped skincare regime for it can help heal and moisturise skin. The compounds in snail extract can also help to fight acne, slow down the ageing of the skin, and brighten the skin. COSRX Advanced Snail power essence is considered a holy grail that can help regenerate skin.
Using COSRX power essence can improve skin texture by providing intense hydration. It can brighten fading skin by fighting dark spots and scars. The product has 96.3 per cent filtered snail extract which is rich in natural allantoin, peptides, and glycolic acid.
Olay Moisturizer Hyaluronic + Peptide 24 and SPF 30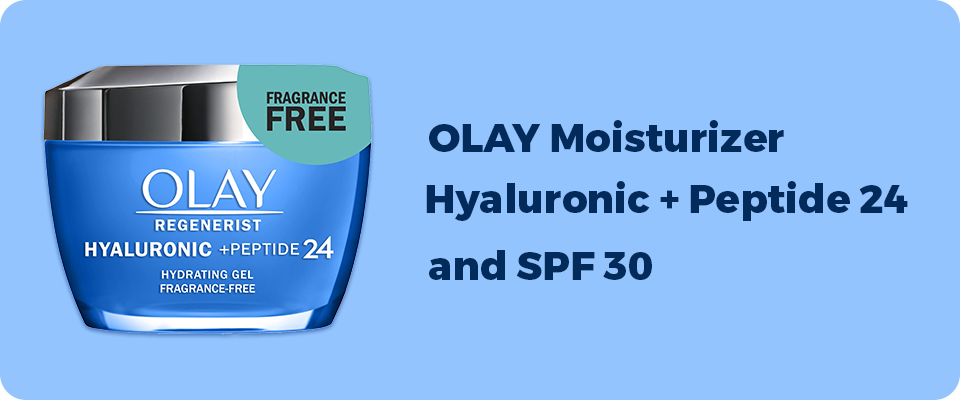 Enriched with Hyaluronic Acid, Niacinamide, and Peptides Olay Moisturizer Hyaluronic + Peptide 24 provides moisture and protection. This moisturizer can ensure supercharged hydration moisture magnet ingredients like Hyaluronic acid which can regulate water loss from the skin's surface. It is also packed with vitamin B3 which can boost the removal of dull dead skin and the regeneration of skin cells.
Besides moisturisation, Olay Moisturizer Hyaluron also provides protection from harmful UV rays of the sun as the product contains Avobenzene, homosalate, and octisalate.
CeraVe Moisturizing Cream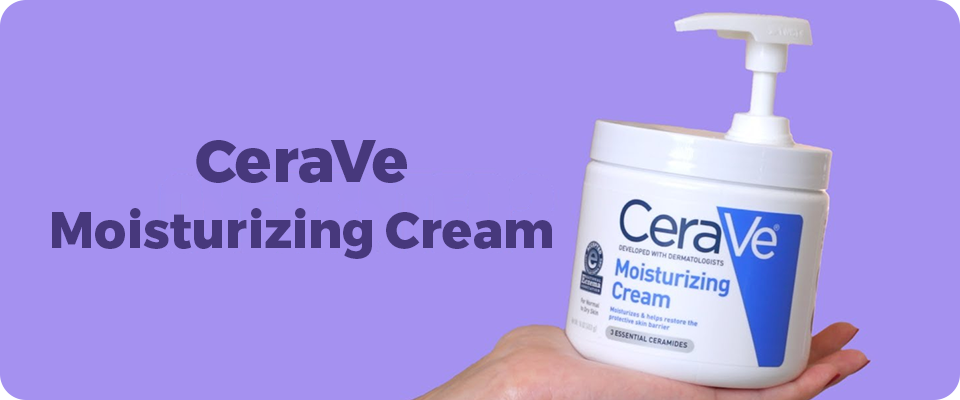 A healthy skin barrier is a must-have when it comes to healthy hydrated skin. CeraVe Moisturizing Cream strengthen the outer skin layer preventing it from causing itchiness and dryness. The cream has ingredients that can help restore its young suppleness and moisture.
CeraVe moisturizer has ceramides which can help improve very dry skin by restoring its natural barrier. Infused with hyaluronic acid to lock in skin moisturiser. The MVE technology used in the CeraVe products helps the product stay on to skin longer to provide a steady moisturization without making it non-greasy.
NIVEA Soft Moisturizing Creme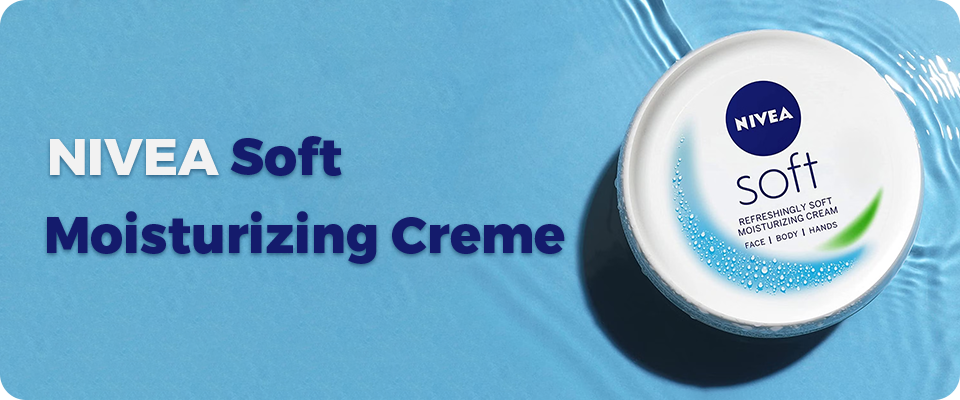 For an intense moisturisation that can last all day NIVEA Soft Moisturizing Cream is highly effective. It is enriched with Vitamin E & Jojoba Oil. Jojoba Oil has anti-inflammatory properties which can soothe dry sensitive skin leaving skin soft and supple.
NIVEA has a very lightweight formula with a formulation that can balance the skin's PH. The presence of Vitamin E in the product can help in regenerating skin cells. The product has a sweet and pleasant smell and is cruelty-free with no harsh chemicals.
Choosing a moisturiser for dry skin can be quite tricky, although we require a formula that can give intense moisturization we don't want it to be sticky and clog pores. If you have sensitive dry skin along with formula you also need to keep a close check on the ingredients used.
Read the labels and make sure the product you buy doesn't have ingredients that can trigger your sensitive skin to break out or cause inflammation. If you are someone suffering from dry skin issues along with religious use of moisturiser changes in diet and lifestyle are also required.
Pic Credits: Ron Lach ( Pexels )

You might also like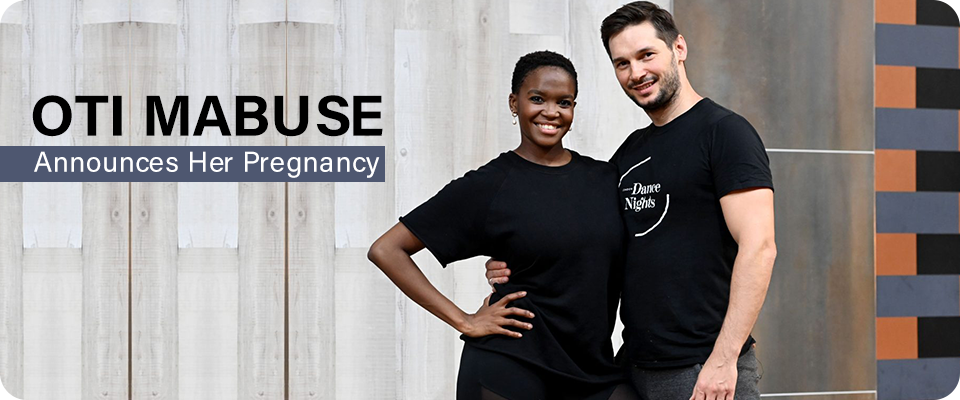 Wellness
29-Aug-2023
Former Strictly Come Dancing Star Oti Mabuse Announces Her Pregnancy

Wellness
08-Mar-2023
Best Coffee-Based Creams to Bless Your Skin

Wellness
04-May-2023
Toni and Guy Price List: How Much Does It Cost?