Beauty
These 'Heart Shaker' K-Beauty Sites In India Offers The Best Palette For Your Skin

219 Views
Published On: 17 Mar 2023 Updated On: 27 Jul 2023
Korean Beauty industry knew what they were doing the moment they decided to be introduced to the world. They really said Peek-A-Boo and came into our life with a bang. Don't you agree? Also, we cannot deny the fact that some Korean beauty products can cost our Blood, Sweat &Tears-earned money. However, trust me, it is worth every paise we spend on it! Using a Korean skincare product will turn your life around with your skin concerns and this can only be experienced if you start using it.
In recent years, during the pandemic era to be specific, have we been witnessing the soaring popularity of K-beauty products in India alone, making it one of the swiftest expanding beauty markets in the world. One of the many reasons why K-beauty is popular is because they implement traditional and scientific technology into making the products. They use natural and effective ingredients like snail mucin and ginseng to restore our damaged skin barrier, which we will later discuss below.
Just a couple of years ago, purchasing K-beauty products was such a huge struggle for Indians. There weren't many international sites that offered free shipping, and not only that, the cost of the products was double the original. Moreover, there are custom taxes charged for international shipping, which made it impossible to get our hands on the gems. But now, knowing the popularity and the booming of Korean beauty products in India, many Indian websites have been born in recent years. Isn't that cool?! We now have seamless access to all the hot and latest Korean products with the best deals!
Here are some of our favourite Indian websites to purchase Korean Beauty Skincare Products
Nykaa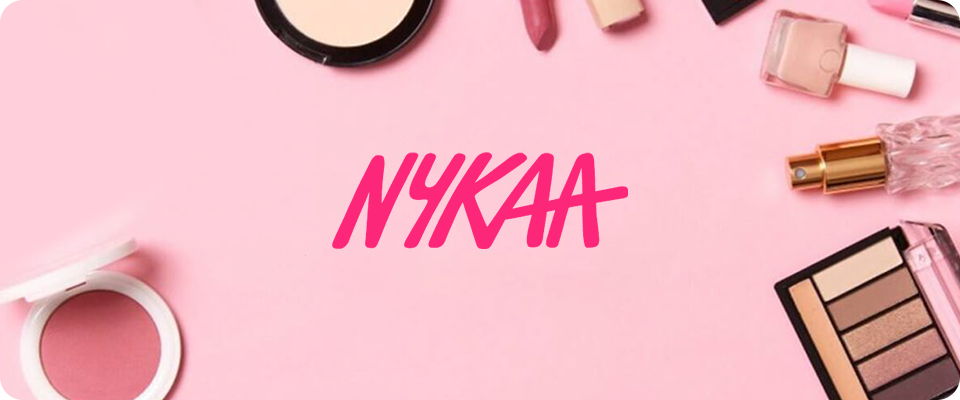 I'm pretty sure there is no Indian who doesn't know the beauty retail mogul, Nykaa. Over the years, the woman-owned company, Nykaa, has been proving its worth and value by curating more than 1.2 lakhs of product range from over 1900+ brands all over the world. Some of the popular categories in Nykaa are skincare, haircare, bath & body, makeup, everyday essentials, health & wellness, etc. It is not been long since Nykaa started to curate Korean beauty brands on their website, where you will find the best deals at an affordable price. All the products found in Nykaa are certified with 100% authentication, which means they are directly purchased from the brand house. Some of the best-known Korean brands you can find on Nykaa are Innisfree, Etude House, The Face Shop, Laneige, belif, Klairs, COSRX, Mirabelle, Sulwhasoo, Isntree, AMUSE, DearPacker, PONY EFFECT, and more. And the best part of purchasing from Nykaa is that if you cannot find a particular product or brand of your liking, you can simply request the Nykaa team via Email or Live Chat to stock and viola, and they will get it done ASAP!
Beauty Barn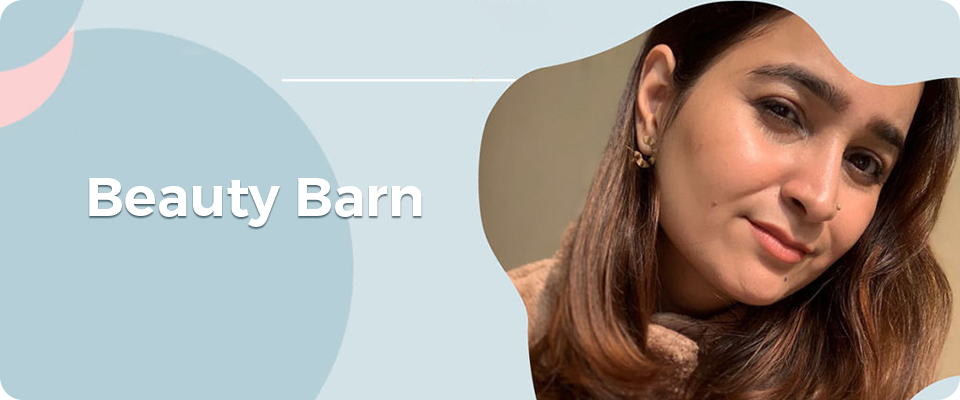 Beauty Barn is another excellent choice to shop for your Korean skincare products. The brand is, in fact, a pioneer of the K-beauty trend in India, which was established in the year 2017 by Toina Kinimi with the objective to form a bridge between K-beauty lovers and the brands. You will discover all the top Korean brands on this website that deals with makeup products as well as skincare rituals. The site is 100% authentic, where the team source newly manufactured products directly from the brands only. On this site, you will have the benefits of reward points for several purposes. One unique way to earn your reward points is every time your question or when your answer to another user's question is approved by the team, 100 points will be added to your account. Additionally, you can also earn 1000 points when you sign up for a new account. Beauty Barn will surely not disappoint with its K-beauty collections!
Maccaron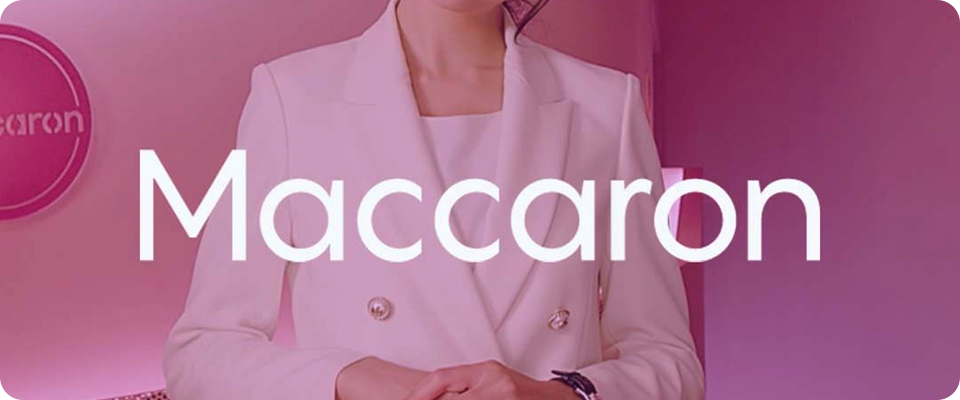 The idea behind the brand name Maccaron is taken from the meringue-based confection Macaron, which usually comes in varieties of colours and flavours. So, with that concept in mind, Maccaron aims to cater to a wide range of Korean skincare products for various skin concerns and skin types. The brand was introduced in 2019 as a global beauty destination for Indian customers, which strives to bring your favourite Korean products right to your doorstep. The website sources the products straight from the brands or licensed dealers, so it is assuredly 100% authentic. Maccaron offers free shipping on orders above ₹700, which is an excellent deal considering the amount we needed to pay in the past! Some of the popular brands you can find here are- Beauty of Joseon, It's Skin, Klairs, Benton, Peripera, COSRX, Innisfree, The Face Shop, Goodal, Mediheal, Mishha, Rom&nd, and many more.
Limese Connect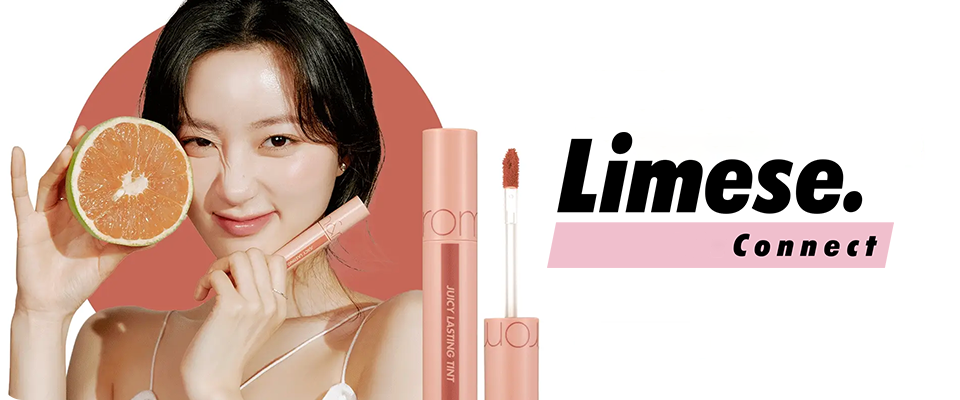 Limese Connect is a one-stop shop for beauty gurus who love Korean skincare products. The best part about this website is that they are CDSCO Approved, which is Central Drugs Standard Control Organisation, and the brands are carefully selected by the team to serve the requirements of the Indian consumers. You can discover a plethora of categories like Cleansers, Toners, Exfoliators, Essences, Eye care, Serums & Ampoules, Moisturizers, Sunscreens, and the like. The special aspect of Limese Connect is that they offer a free 10-minute consultation with their in-house experts to ask anything about your skin concern. The session is specifically important for those who are newbies in the skincare world and are confused about what to use and what not to use. After the consultation with the expert, they will help with which product to go for or help you draft a daily skincare routine. Isn't that just awesome?!
Skinbae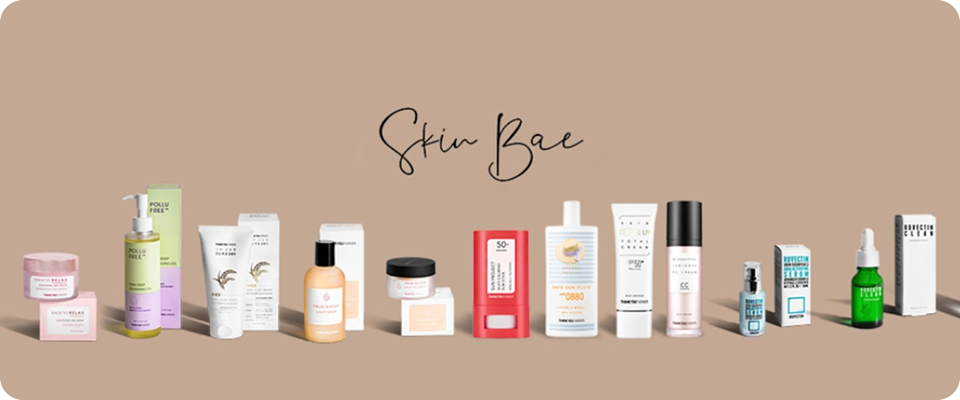 Skinbae aka Skin Before Anything Else is another excellent site in India where you can shop for your K-beauty products seamlessly. The site focuses on catering to a wide collection of premium brands made in Korea as they acknowledge that maintaining a skincare routine is the best investment we could do to reward ourselves. Not only that, but Skinbae allows you to explore and discover the beauty routine recipe around the globe and boasts about its ethical and unbiased qualities. Some of the current brands available on the website are- Dr Different, Rovectin, Thank you Farmer, Celimax, Nacific, Jumiso, Klairs, and such. The products are delivered within a week of placing orders and the site offers free shipping for orders above ₹999.
Peaches and Cream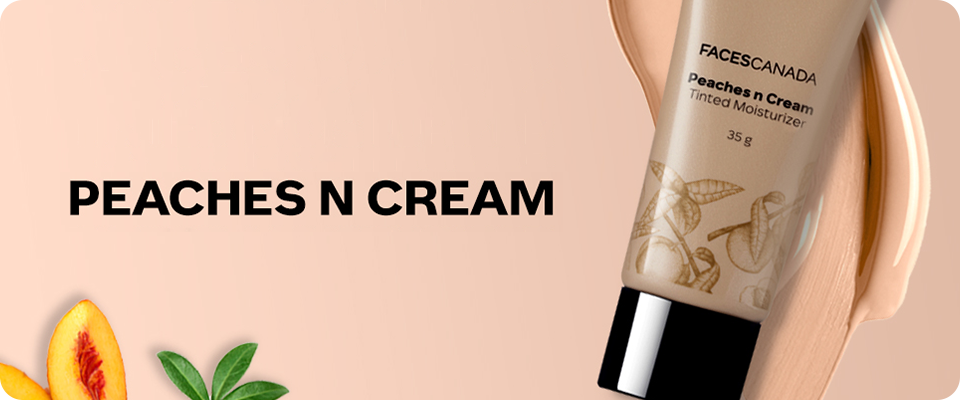 Peaches and Cream is one of the newest websites that cater to K-beauty products in India. The website has been diligently serving us, K-beauty fanatics, since 2020 bridging the relationship between Indians and Koreans closer. The website concentrates on delivering the finest Korean brands and fan favourites to the Indian patrons, which is why you will find only a limited range of brands with them- because the team believes in Less quantity, higher quality. According to the team, every product catered on the website is meticulously selected and they cater for the brands that they only trust. Why? Because the team understands how essential it is to accept and be comfortable in our own skin, hence, with the efficient products that they cater to, they strive to encourage our confidence. Further to that, Peaches and Cream also assure 100% authenticity of the products. The Beauty of Joseon, Benton, Be The Skin, Etude House, Farmstay, Iunik, Keep Cool, Klavuu, Mizon, One Thing, Peaches & Cream, Peripera, Purito, Pyunkang Yul, and Too Cool for School are some of the many brands you can find on this site.
SheLC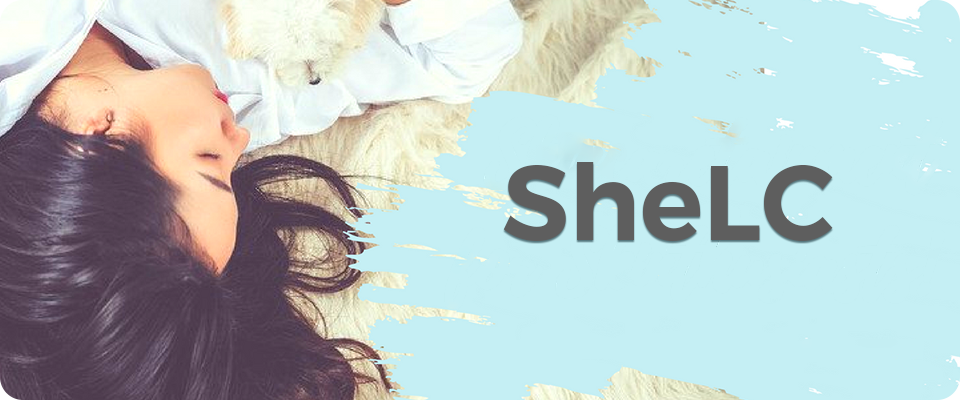 SheLC, which is enunciated as 'Shell Sea' and is a short form for She- Lifestyle & Cosmetics, is the next website I would like to introduce to you. This e-commerce store, located in Delhi, is a one-stop destination that presents a range of universally recognised Korean skincare brands. Adding to that, they also offer fast delivery and free shipping all over India at the best deal with no additional expenses. Look forward to an endless spectrum of Cosmeceuticals, Skincare, and Makeup categories, which are developed using the most advanced formulation and unique ingredient bases. You should definitely give SheLC a chance if you are looking for websites to buy K-beauty products in India. Some of the leading brands you will find in SheLC are- Cosrx, J.One, Laneige, Neogen, Skinfood, Hanskin, TonyMoly, Tosowoong, Klairs, Etude House, Peripera, and such.
Skinnmore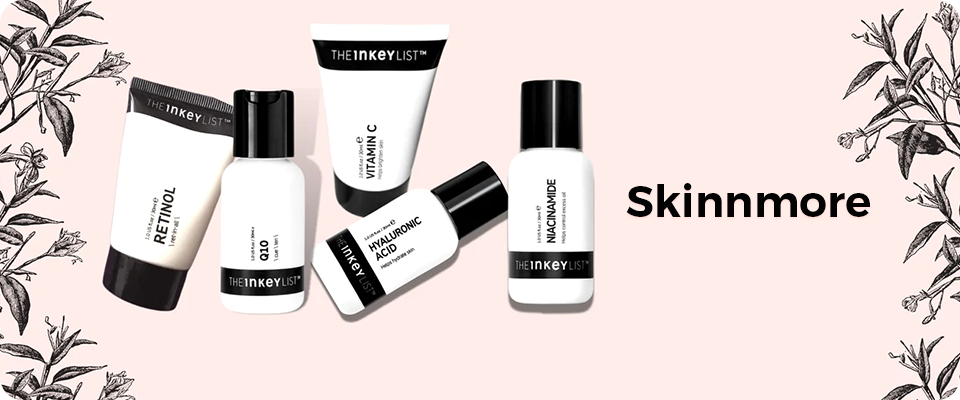 Skinnmore is the next website we love to get our hands on in the Korean beauty world right in India. The website is based in Mumbai that aims to bring us top-quality K-Beauty products, which also correlate with the newest K-Beauty trends and creations. You will find the essentials not only for women but for men as well who love to take care of themselves. The team from Skinnmore undergo a rigorous process of testing the products before listing them on the website to meet the highest level of customer satisfaction. This means that each and every product available on the site is best suited for Indian skin types. You will find categories like face cleansers, exfoliators, toners, sheet masks, serums, eye creams, lip care, sun care, moisturisers, night masks, pimple patches, etc. And what we love most about this site is that they offer free shipping on all orders above ₹500.
The Incredible Impact of Korean Beauty Products
One of the main reasons why Korean skincare products boomed globally and in the Indian market is because of how it was professionally formulated in a way to heal your skin naturally. All Korean beauty brands implement naturally resourced ingredients and are scientifically designed to revive our skin's health, leading to a glowing complexion. There are many advantages of adding Korean skincare products to our routine, and it's not just about cleansing and moisturizing our face. Many skincare enthusiasts and influencers are said to follow multiple steps in their skincare routine using essence, face masks, moisturizers, serums, toners, eye creams, SPF, and more.
The widespread of Korean skincare products is attributed to their effectiveness, originality, and visible results. There is a wide selection of products accessible online, which can help to improve our skin's natural glow, hydrate, and stimulate collagen. However, it is essential to note that not all websites that market k-beauty products are reliable. Therefore, to purchase them from a reliable platform and make the best use of your budget, we are here to your rescue! This article will provide an overview of the best websites in India where one can purchase K-beauty products at the best price range.
Natural And Gentle Ingredients
Many people are aware of the sensitivity of our skin, especially on our faces, yet most of the products we use or buy from the market contain harsh components that damage our skin instead without realizing it. This is where K-beauty products stand out from those formulated in other countries. Almost all skin products from Korea are formulated with natural ingredients that are designed to moisturize, repair and restore our skin's natural barrier. In addition to vitamins and minerals, K-beauty items contain additional essential ingredients that are directed for all types of skin and various concerns. These ingredients can help shield the skin from sunburns, accelerate healing processes, prevent breakouts and improve skin pigmentation. Some of the most common components used are Mung beans, Licorice root, Pearl, Birch, Bamboo extract, Fermented rice, Ginseng, Green tea, Snail mucin, Mugwort extract, Centella Asiatica, and many more.
Effectual And Budget-Friendly
Keeping up with a skincare routine using western-made beauty products can be expensive and cost us a fortune. Moreover, we can't trust 100% if it will work effectively on our skin or damage it in return. We don't have to worry about such when it comes to Korean products. Why? Because Korean products highly believe that skincare should be accessible to each and every one. In other words, we can enjoy the benefits of the finest K-beauty products without busting our wallets. Korean skincare offers high-quality products at an inexpensive price, so you can still take care of your skin without having to spend a lot of money. One more logic behind the low cost of their skincare is that the k-beauty market is particularly competitive.
Emphasis On Prevention
Korean beauty products are designed to address the root cause of skin issues, rather than simply masking them. They are intended to prevent the appearance of blemishes or other concerns from occurring since the beginning. For instance, applying the habit of using moisturizers and SPF from a young age to reduce the risk of premature ageing and fine lines. The primary focus of these products is to provide hydration to the plunging layers of the skin, which helps to protect and moisturise it, thus, reducing the build of creases, fine lines, and other skin blemishes.
Focuses On Specific Skin Concerns
There is no such thing as a "perfect" skincare routine. In fact, an individual's skincare routine may differ daily, weekly, or monthly as needed. This is what makes Korean skin products so special and unique. They are designed to be personalized, allowing the two or more products to be compatible with each other whenever we want according to the needs of our skin. A typical skincare ritual of a Korean person may have a minimum of seven to ten steps in one go. This may seem like a great deal, but it's not necessary to follow all the steps every single day. You can consolidate whichever products you need to focus on your skin conditions and essentials.
State of the art Technology
Another reason why K-beauty products are booming in the market is because of its constant improvement in developing a product. Most of these Korean brands work together with the best team which consists of certified dermatologists, cosmetic scientists, etc, to create the best effective product, which can be used by basically anybody. The best thing about these brands is that they don't stop once a product is released to the market. They keep on innovating the formulas to ensure that the products are of their best quality. Additionally, the designs of packaging are a huge boost to its popularity.
Pic Credits: Anna Tarazevich ( pexels )

FAQs
Why are K-Beauty products considered better?
In general, Koreans have long been practising the art of skin rejuvenation by using natural ingredients for several decades, which gives them a natural glow on their skin and is usually free from outer damage. Korean beauty products are developed by implementing old traditions and modern science to tackle the damage that is brought to our skin by free radicals and outer polluted environment.
Which site is the best to purchase Korean beauty products?
We have listed our favourite sites to shop for your K-beauty products, you can visit each site and pick according to your taste. We personally love Beauty Barn, Maccaron, and Nykaa. 
What is the benefit of using Korean skincare products?
The skincare products from Korea use much more delicate formulas by incorporating traditional style with modern science instead of pure science. So, most of the products contain natural and chemical-free components, which the Koreans have been using for several generations. 
Are Korean products cheaper than Western ones?
Not every Korean product can be considered affordable or cheap as it can differ from brands, however, if we compare it with Western brands, it is a lot cheaper. This is one of the reasons the whole world is in love with K-Beauty products- cheaper + effective. 
Does Korean skincare work on Indian skin?
In short, the answer is yes. Korean skincare products are formulated in such a way it suits everyone's skin despite their ethnic background. If you are a first-timer and contemplating whether it will suit you or not, we recommend you do a patch test prior to starting the full routine. 
You might also like

Wellness
30-Nov-2023
Celeb Deepfakes Surge: Alia, Rashmika, Kajol Targeted

Wellness
16-Nov-2023
Breaking Gender Norms: Women's EXPO 2023 in Kazakhstan 

Wellness
08-Nov-2023
Actress Jenna & Emilia Receive Harper's Bazar Women of the…