Jessa Duggar Expecting Her Child No.5 with Husband Ben

91 Views
Published On: 11 Sep 2023 Updated On: 11 Sep 2023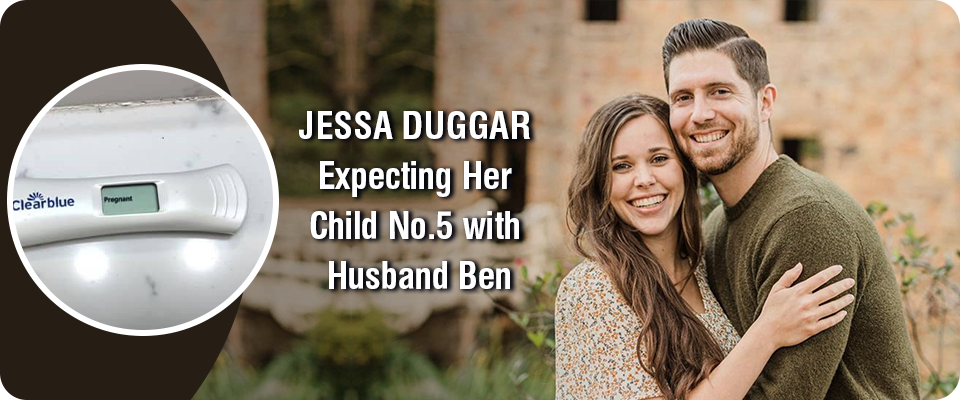 Jessa Duggar has announced she is pregnant again with her fifth child. After suffering a tragic miscarriage, they are finally expecting a new addition to their family. The alum of the reality show '19 Kids and Counting' Jessa took to Instagram to reveal the wonderful news to her fans and loved ones. She even included a link to a YouTube video on her Instagram post titled 'A Baby on the Way & Romantic Getaway.' On September 9 (Saturday), the reality show star, via her Instagram story said that she was excited to share that her rainbow baby is on the way and is grateful to God for blessing the couple and that they could not be any more excited to witness it.
In the video attached, she shared the suffering and grief the couple endured the previous year after the heartbreaking loss of their child due to miscarriage. In the same video, it contained a clip of her pregnancy test being positive resting on top of the bathroom counter. Below is the link to the video of Jessa Duggar's YouTube channel where she shared the wonderful news to the public.
She continued the video by having an adorable conversation with her youngest child, Fern, who is 2 years old. In the month of February, the couple revealed that they both had suffered miscarriage. The 30-year-old mum expressed that she and her husband were in the hospital she was desperately trying to sink in the loss of her child as she sat and held the hands of her husband Ben,while crying after the information of the loss of what could have been their fifth child.
"Nothing could have prepared me for the weight of those words in that moment," she said, further adding that at that exact moment, she was just in a state of shock unable to respond or express what she felt, and immediately broke down at the tragic news.
In the wake of the report regarding her fetus 'not looking good,' Jessa Duggar immediately checked into a hospital where she had to undergo the curettage and dilation process in order to take out the fetus from her womb. She said that she felt that in some ways miscarriages could be exhausting and mentally draining because you are not aware of any clarity of things going wrong.
Jessa Duggar and Ben Seewals tied the knot in the year 2014, share four children together, and are expecting their fifth child. The kids are Spurgeon (the Eldest one, November 5, 2015) who is 7, Henry (The second eldest one, born February 6, 2017) who is 6 years old, Ivy (the third child, born May 26, 2019) who is 4, and finally Fern who was born in July 2021 and is 2 years old.
Here is the link to the post shared by Jessa on her Instagram where you can all the kids in one frame, posing and smiling happily at the camera.
You might also like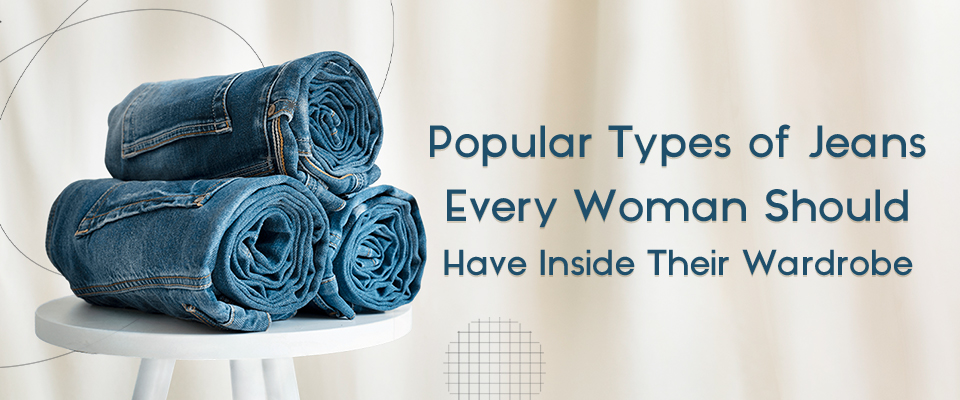 Wellness
06-Jun-2023
Jeans Every Woman Should Have Inside Their Wardrobe

Wellness
07-Nov-2023
हरियाणा पुलिस महिला सुरक्षा के लिए 'सुरक्षित यात्रा' पहल शुरू…

Wellness
16-Mar-2023
Best Menstrual Cup Brands in India