Meet Reeni: Homemaker and Powerlifting Champion at Age 63

59 Views
Published On: 08 Nov 2023 Updated On: 14 Nov 2023

Reeni Tharakan, 63 years old, is a homemaker as well as a powerlifter by profession. This woman hailing from Thycattussery, Kochi, won four gold medals at the recently concluded International Powerlifting Federation (IPF) World Classic & Equipped Masters Powerlifting Championships held in Ulaanbaatar, Mongolia, last month (October). She is a living example of how true determination and motivation can yield greater heights with age being just a number and in no way a restriction to achieve or learn anything.
The journey started when Reeni set a goal to lose weight and become fit at the age of 53. Who knew that 10 years after that, she would be receiving gold medals and more? Reeni Tharakan is a homemaker turned into a powerlifter. 63-year-old Reeni who started powerlifting just four years ago won medals and more because of her passion and determination. What started as a way to stay healthy paved her way to be a sportsperson and win for her country.
Who is Reeni Tharakan?
Reeni Tharakan, a resident of Thycattussery, Cherthala, said that she took her gym training lessons and worked out in 2013 with the goal of staying fit and that she never stopped it. Later on, in 2019, her trainers Jerry and Jagan spotted her talent in powerlifting and set her on the path of powerlifting which completely transformed her life.
According to a report in Indian Express, Reeni mentioned that she was encouraged and urged to take part in Ernakulam district-level competition in the same year. After that, she was taking her training at a gymnasium in Vyttila. She then bagged several medals in various categories. One victory after the other, Reeni slowly climbed up the wall of success in both the state and national level competitions in the upcoming years.
In addition to this, Reeni spoke with The Hindu and explained how she traveled 3 times a week to Kochi, traveling 37-odd kilometres one way, to work out at Mr. Standard Gym at Vyttilla. She said that her husband used to drive her down and it was one way of showing support from his side. On the days when she travels to Kochi, she works out for about two hours and for the other three days, she works out at her home with a day off from training. She adheres to a particular weight and to maintain that she follows a keto diet, which she says works well for her.
The IPF Championship had 145 weightlifters from 44 countries. The Masters' competition is held in four categories — M1, M2, M3, and M4 — for the age groups of 40 years and above, 50, 60, and 70 plus years old. Reeni participated in the M3 category. She praised every participant who was present in the championships. She says, "A Japanese man, in his 80s, walked in with a walking stick and 'out-lifted' the others. There were more women than men, which was an eye-opener about the number of women who powerlift," says the homemaker. She was impressed by the fitness level of the participants. The Indian contingent had 25 members, of which around 15 were women.
With this, it is again proven that nothing is impossible if women pay attention to having a healthy and strong body at any age.
You might also like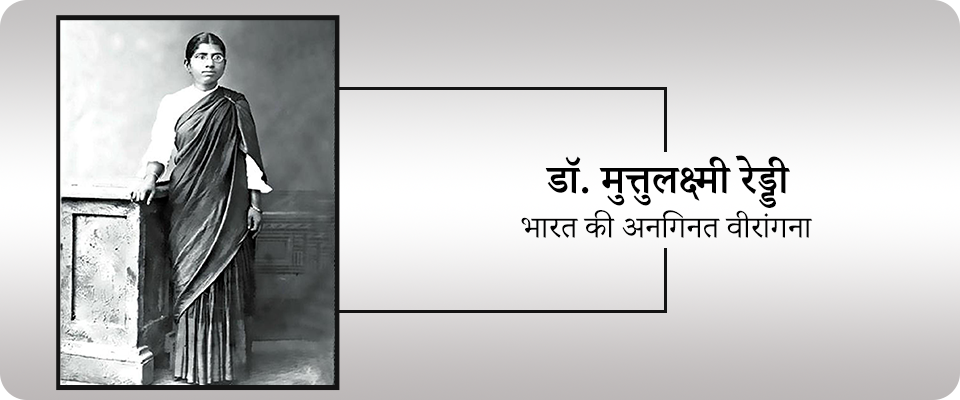 Wellness
18-Sep-2023
डॉ. मुत्तुलक्ष्मी रेड्डी: भारत की अनगिनत वीरांगना

Wellness
26-Oct-2023
Haryana Police to Launch 'Safe Journey' Initiative for Women's Safety
Wellness
27-Aug-2023
भारत में सर्वश्रेष्ठ पकाने के तेल ब्रांड