Fashion
Shop the Best Handbag Brands for Every Occasion

195 Views
Published On: 21 Feb 2023 Updated On: 27 Jul 2023

I see it, I like it, I want it, I got it- Yeah, we all do the moment we come across the captivating collections from the best handbag brands. There is an exquisite handbag hiding behind every successful woman. It is difficult to assert that random people notice when you carry a stunning purse when walking down the street or dining in a trendy restaurant, but they certainly do! The joy and satisfaction you feel when you finally own the blinding new handbag you have long coveted cannot be denied. The fact is that they are not merely any bags, regardless of whether they are premium or less expensive brands. They serve as passports to an exclusive realm.
A high-quality bag will stick by your side through thick and thin. The thrill you experienced when you first started carrying your favorite bag will never leave you, even if you will soon forget that you are even wearing it. Now that everything has been said, let's look at some of the top handbag brands that are available in the Indian market. Even if there are many stunning choices, there are certain brand values that are meant to become priceless items right away. Nevertheless, we have narrowed the best handbag brands to 10 taking into account their product lines, history, and overall value.
The Best Handbag Brands on our list are: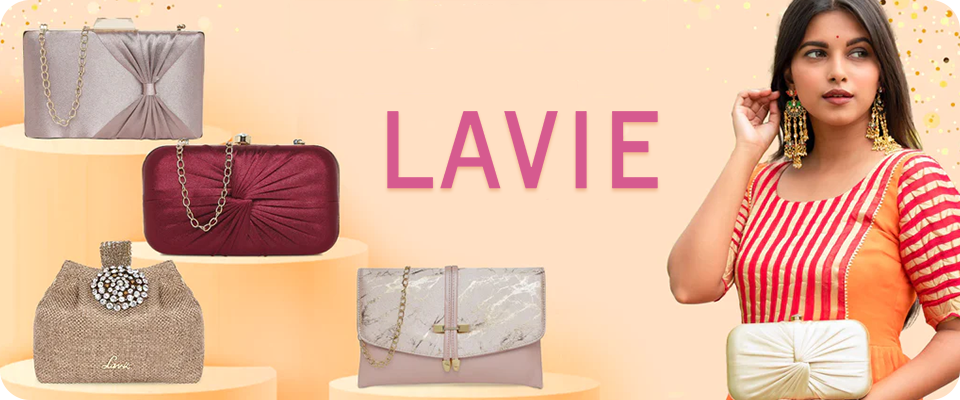 Lavie
Lavie is about as well-known as it gets, and is now one of the most-loved handbag brands in India. This business, which debuted in 2010, has swiftly advanced to the list of the best handbag brands. Lavie's parent business is Bagzone, which produces and retails bags. Shobha and her brother traveled to the lushest areas of the country to look for the most intricate artwork and materials, which served as inspiration for the brand's creations. This brand's name 'Lavie' is derived from the French expression "La Vie En Rose," which translates to "Life in Pink Hues". The handbag company provides a wide range of reasonably priced bags that makes them affordable for everyone. These high-end handbags are available in many different designs, including totes, slings, clutches, satchels, hobo bags, baguettes, and more. Famous Bollywood actress Anushka Sharma is currently the brand ambassador.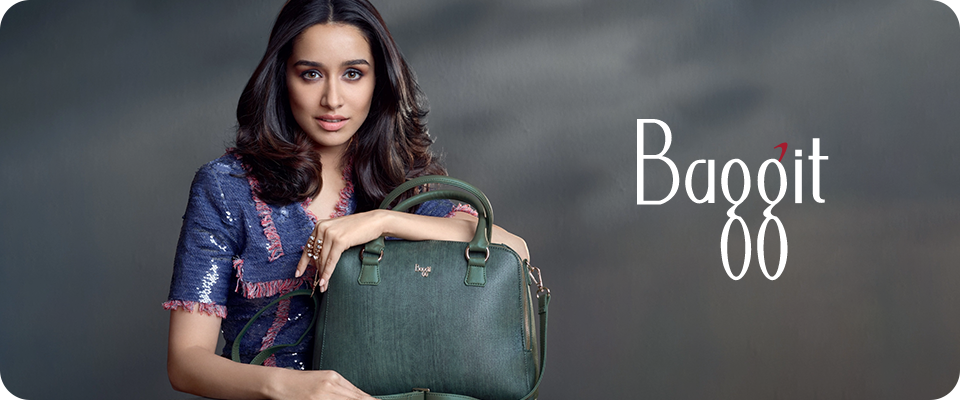 Baggit
One of the most well-liked handbag brands in India is Baggit. It was founded by Nina Lekhi in 1990 and is renowned as a luxury handbag company that creates premium-quality handbags at affordable prices. To give your otherwise plain purses a trendy effect, choose from their wide collection of faux leather, canvas, and other textiles. Baggit is a well-known brand of handbags in India with more than 450 brand stores all around India alone. As Baggit is a vegan company, you can be assured that no animals were harmed during the process of crafting their handbags. Luxury handbags are the most popular in India due to their sophisticated appearance, a wide range of sizes, abstract designs, and budget-friendly prices. Baggit is a one-stop store for high-end handbags that are suitable for many different occasions.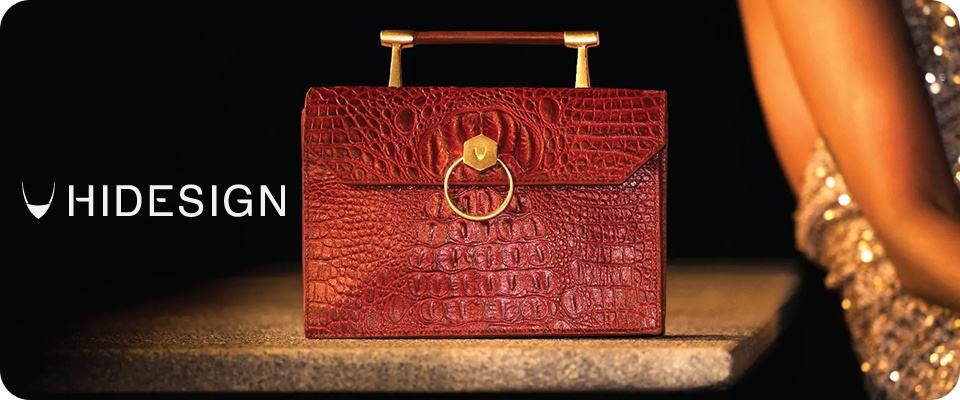 Hidesign
Hidesign has grown from a store started by two men to one of the greatest handbag brands known for its high-quality materials and individualized service. It now has more than 84 unique retail stores and a marketing network spanning 23 countries, making it one of the top handbag companies in the world. This premium brand is accessible outside of the Indian market as well, such as in the United Kingdom, the United States, and a few other countries in Europe. For those who seek authentic leather bags and love to stay in vogue, Hidesign's innovative bag designs are perfect. Hidesign sells a wide array of superbly handcrafted leather bags and accessories that deliver unquestionable elegance and maximum durability.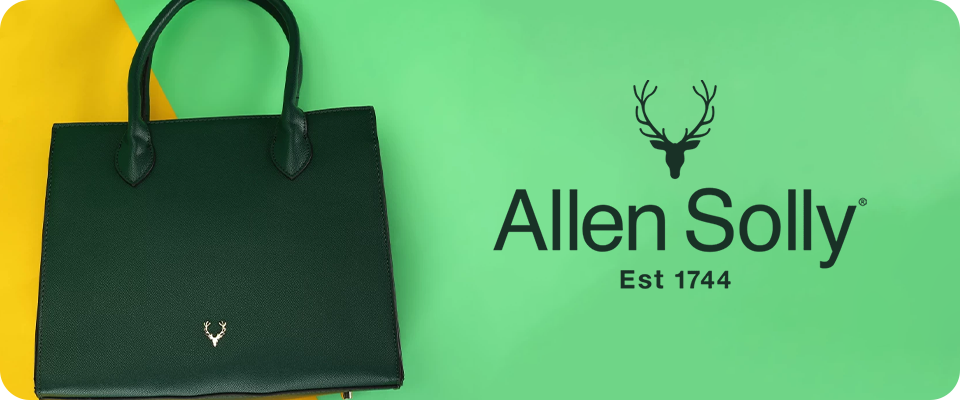 Allen Solly
Founded in 1993 in India, Allen Solly is well-recognized by fans of the brand as a "smart casuals" brand. Allen Solly is one of the oldest fashion houses globally. It has some of the most popular products around the clock that are widely obsessed by most working women. Whether it is formal outfits, handbags, party wear, footwear, or other fashion accessories, Allen Solly has a wide range of collections to offer. After being acquired by the Aditya Birla group in 2001, the brand expanded its existence in the country like never before. The handbags offered by Allen Solly are stunning and luxurious and exude all types of aura when accordingly paired with fashionable outfits. We love to don a nice pair of blazers and pant suits with their classic black satchel bag. All their handbag collections also offer at affordable prices.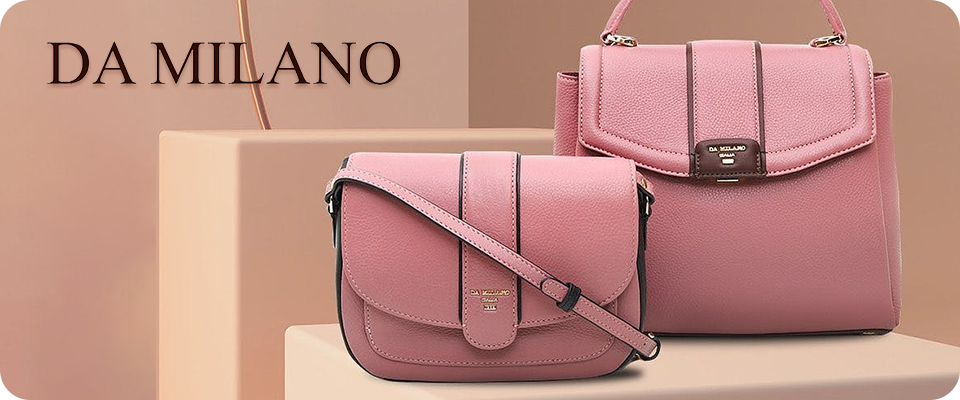 Da Milano
Da Milano has over 60 years of experience in leather goods production. Today, it is among the best handbag brands in India, because its products are manufactured using cutting-edge technology, innovation, and long-lasting classiness. In addition to handbags, Da Milano also offers a wide collection of journey bags, business bags, wallets and accessories. Today, it has more than 80 official stores all around the country. Da Milano is the only brand in India that offers a lifetime service guarantee on all of its products and a brand that puts customer satisfaction at the centre of everything. The brand offers seamless style, trendy designs, and a wide range of products that satisfy clients' needs year after year. Made with high-quality textiles and technology, Da Milano provides you with a spectrum of quality leather products that you won't want to miss out on.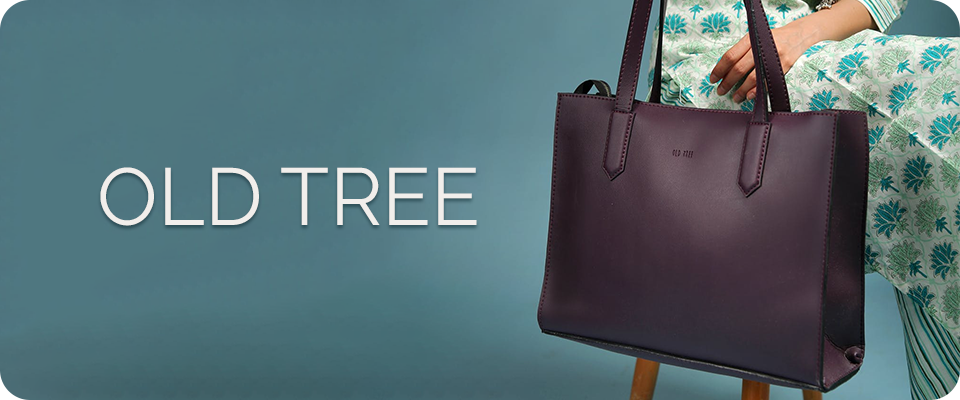 Old Tree
No, it's not what you think. Old Tree does not correspond with trees and isn't even a name of a species of tree. In fact, Old Tree is a contemporary local handbag brand based in Delhi that was launched in 2015. The brand is based in the small lane of Sarojini nagar in Delhi. Old Tree focuses on providing trendy and elegant handbags, tote bags, backpacks, and slings. The brand is loved by many for its signature tan tote bag as well as its functional tote slings. Old Tree has always been a reliable handbag brand in terms of quality, selection and performance. The best part about Old Tree is that most of their collection is very affordable.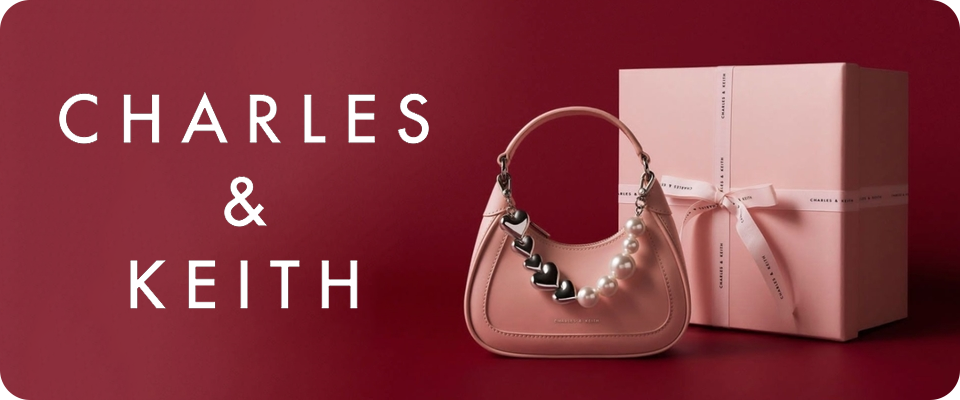 Charles And Keith
Charles & Keith is one of the top brands in India under the premium category when it comes to handbags. This brand has always been ahead of the game when it comes to the designs and grades that appeal to the more expensive side. Charles & Keith is popular among ladies for offering top-quality handbags, and although their collections are relatively costlier than the average price of a handbag in India, we still love it because of its cost-effective performance and sleek design.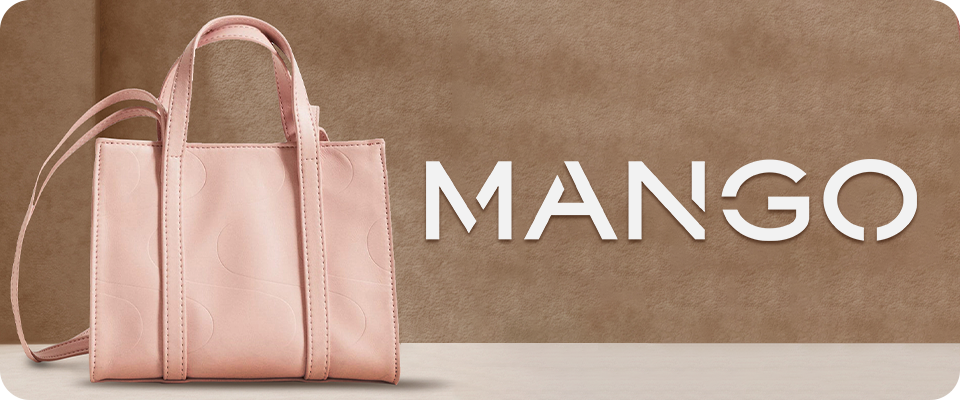 Mango
Mango, a world-renowned fashion label from Spain, is another one of our favourite handbag brands that is accessible to Indian customers. The Mango brand has firmly established itself in the Indian market, where it has carved out a niche for itself. In addition to its high-quality clothing and footwear line, the brand is also recognised for its exquisite bag collection. Once you begin to use Mango bags, they will certainly become your go-to brand. The company currently has over 2000 stores in more than 100 countries.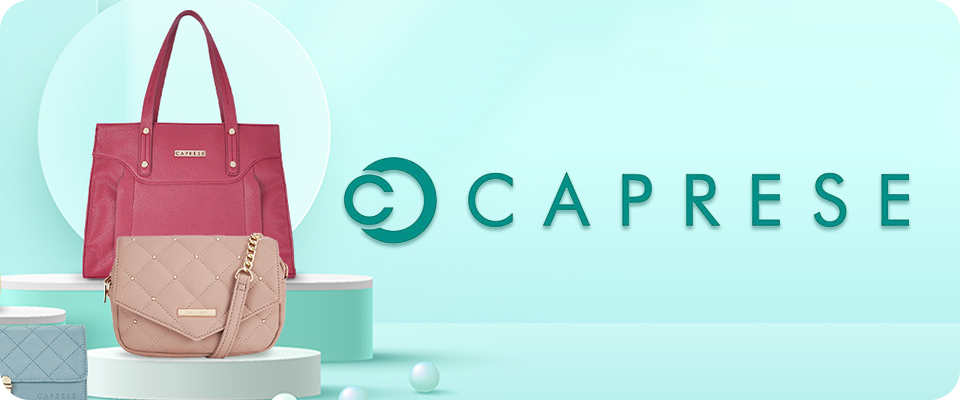 Caprese
Whether you are a handbag lover or not, you must have heard the name Caprese at least once. The brand was officially introduced to the market in 2012 and soon became one of the most popular handbag brands in India. Today, Caprese has proved its value and has become a go-to brand for women all over the world. Whether you are looking for a handbag to match your casual outfit, formal wear, business wear, or business casual, you can find all types of handbags at Caprese. This brand stands as one of the major premium brands in India and today it is one of the leading brands in women's handbags demand.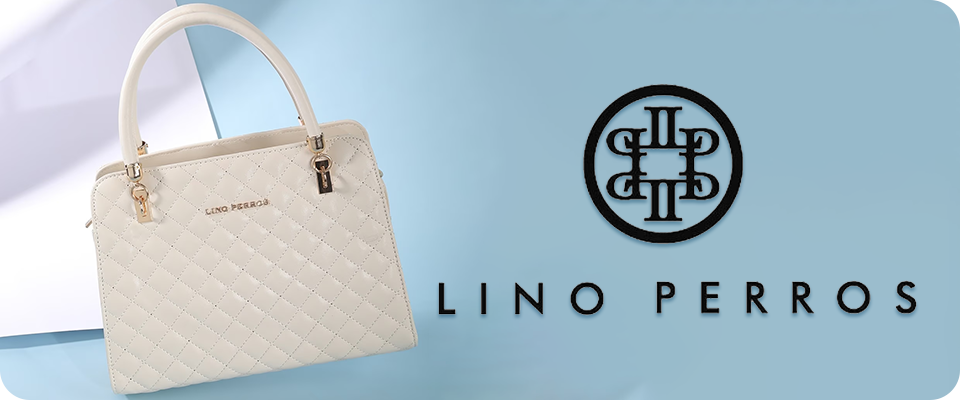 Lino Perros
Lino Perros was founded in the year 1999, and it didn't take long for the brand to achieve the title of one of the best handbag brands for women all over the world. Lino Perros started as a subsidiary brand of Sumitsu Apparel and initially began with assemblages of men's fashion accessories before shifting its focus to womenswear. Despite the global demand and high grade of their handbags, Lino Perros is much appreciated by ladies because of its affordability and budget-friendly collections. Thanks to the use of high-quality textiles in the manufacturing process of the brand products, as well as the following price reduction, Lino Perros has managed to market its handbag assemblage in a wide array that many other brands fail to fulfil.
Different Types Of Handbags:
It can be difficult to decide which handbag is the most suitable for you due to the abundance of options available in the current market. There are a variety of designs, colours, and textiles to choose from, making it difficult to decide which one is best for you. So, to assist you in making your shopping experience more enjoyable and informed, the following list of handbags will provide you with the main types to choose from.
Tote Bag
Tote bags are generally larger compared to the other bag variants in the market. They are typically square or rectangular, with a wide and deep bottom. The top part of the bag is often open, which makes it easily accessible to your stuff. Some of them come with a zipper closure, thanks to the receding trend of no-closure bags, for obvious reasons. Tote bags are usually better suited for shopping or using them for errands, that's why they are sometimes referred to as shopping bags. This type of bag is convenient to carry around and has a decent space to keep your belongings.
Shoulder Bag
Shoulder bags are a little more subtle than other handbags, but since the definition of a handbag is so broad, it definitely includes shoulder bags. They look a bit like a satchel or messenger bag, but the main distinction is that they are designed to be used as an accessory. We all know that an accessory is a way to enhance your overall outfit and boost your confidence, and this type of bag is perfect for both.
Cross-Body/Sling Bag
A sling bag or cross-body bag is a personal favourite type of bag because of its versatile functionality, convenience, and comfort, while at the same time, giving a trendy touch to your outfit of the day. This type of bag usually comes in a long strap to be put across your body or shoulder. It is suitable to carry at any time of the day, whether you are out shopping or to fulfil some errands, or even while travelling.
Satchel Bag
Satchel handbags are sizable and durable, with a balanced and wide base. The main opening of the bag is typically covered by a button closure and is typically accompanied by two handles. These bags are ideal for working women, as they can accommodate a variety of essentials and electronic devices.
How To Choose The Best Handbag For You?
With all the different types of handbags available in the Indian market, with stunning designs and selections, our brains and eyes are easily deceived and tend to stray away from the main focus- To get a perfect handbag! So, to assist you to discover your all-in-one perfect bag, here are some tips and tricks to help you stay focused on your priority.
The Basics You Intend To Bring Should Fit In The Bag:
Everyone knows a handbag isn't just a fashion statement. It's an essential companion you need every day. So how do you pick the best handbag for everyday use? Think about your typical day. Do you work 9-5 and need a bag that can hold your wallet, keys, and other essentials for your commute to work and back? Or maybe you are a freelance author looking for a slim, minimalistic bag that will allow you to slip your purse over your shoulder when you're on the go. The design and interior of the bag are what make it so useful, so make sure you choose something that fits your needs!
Check The Material Of The Bag:
When selecting a handbag for daily use, it is important to consider the material of the bag needed. Lightweight canvas bags, statement straw bags, sporty mesh bags, vega leather, or leather are some of the best options to opt for. Vegan leather is made from recycled plastic or natural materials sourced from sources such as pineapple or mushroom. In any search for the ideal bag, the best material must be chosen.
Invest In A Versatile Color That Will Go With Any Outfit:
A bag for day-to-day use can be any color you want. On one end of the spectrum, you've got neutral-coloured bags like black, white, beige, or brown bags, while on the other side, there are quirky designs like neon, animal prints, color-block, and bold-coloured bags. Whatever you choose, focus on getting a handbag with a versatile colour that will fit into your everyday lookbook. A black or brown bag is a great color choice to start with.
Set On The Specific Type Of Handbag You Need:
Considering there are many variants of handbags available on the market, it is understandable that you would be tempted to get every variant. If you have enough budget to get it all, go for it. However, if you are short of money, you need to focus and set your mind on which type of bag you need. If you already own a tote or shoulder bag, you might think about getting a different type like a sling or satchel this time so it adds to the versatility of your bag collection.
Set A Limit Or Invest On A Good-Quality Bag:
The best thing about the Indian market is that we get all types of bags under all budget limits. So, customers under any circumstances have the equal privilege to buy their favourite handbag. You can easily get a nice bag with 500 INR today, but if you are someone who would rather invest in a top-quality bag that can last you for decades, it might be worth splurging a little over your budget. After all, it is not every day that you're going to buy a new handbag.
Pic Credit: Pexels ( cottonbro studio )
FAQs
Which Handbag Brands Are The Most Popular In India?
If you're thinking about investing in quality handbags, brands like Lavie, Lino Perros, Hidesign, and Baggit are some of the most loved and demanded brands out there. 
Which Type Of Bag Is Most Ideal For College?
According to me, a tote bag would be ideal to use for your college classes. This type of bag is large and has enough compartments to accommodate several essentials like laptops, books, notes, tablets, and other necessary items. Additionally, tote bags tend to have a more casual appearance than other handbags. You can still rock tote bags with your outfits. 
Which Bag Variant Do You Recommend For Working Women?
Again, Tote bags are versatile and the best for daily use. You will find a plethora of designs even under the Tote design category so you don't have to worry about mismatching with your outfits. Furthermore, you can also opt for canvas material backpacks, satchels, leather briefcases, and the like. 
You might also like