Cricket World Cup, ATP Finals, Women's Asian Cup & More

52 Views
Published On: 08 Nov 2023 Updated On: 08 Nov 2023

In November 2023, sports fans will have a breathtaking queue of events to look forward to. This month is assured to be a treat for cricket enthusiasts as it displays the honoured ICC Men's Cricket World Cup, the Women's Asian Champions Trophy, and the fascinating ATP Finals.
One of the most eagerly awaited fixtures is the final of the ICC Cricket World Cup 2023, set to take place at the majestic Narendra Modi Stadium in Ahmedabad on November 19. Cricket lovers worldwide will be struck to their screens to enjoy the winning moment of this eminent tournament.
Cricket
ICC Men's ODI Cricket World Cup
In this tournament, Ahmedabad will be the opener on October 5 between New Zealand and England, and this was the team that challenged the final in 2019. In the 1996 World Cup, they had already clashed in Ahmedabad. India is set to open its crusade against Australia in Chennai 3 days later.
Here is the complete schedule list for the ICC Men's ODI World Cup Tournament with place, date, and timings.
| | | |
| --- | --- | --- |
| DATE | PLACE | FIXTURES |
| October 5 | Ahmedabad | England Vs New Zealand |
| October 6 | Hyderabad | Pakistan Vs Netherlands |
| October 7 | Dharamsala | Bangladesh Vs Afghanistan ( D ) |
| October 7 | Delhi | South Africa Vs Sri Lanka |
| October 8 | Chennai | India Vs Australia |
| October 9 | Hyderabad | New Zealand Vs Netherlands |
| October 10 | Dharamsala | England Vs Bangladesh |
| October 10 | Hyderabad | Pakistan Vs Sri Lanka |
| October 11 | Delhi | India Vs Afghanistan |
| October 12 | Delhi | Australia Vs South Africa |
| October 13 | Lucknow | New Zealand Vs Bangladesh |
| October 14 | Chennai | India Vs Pakistan |
| October 15 | Ahmedabad | England Vs Afghanistan |
| October 16 | Delhi | Australia Vs Sri Lanka |
| October 17 | Lucknow | South Africa Vs Netherlands |
| October 18 | Dharamsala | New Zealand Vs Afghanistan |
| October 19 | Chennai | India Vs Bangladesh |
| October 20 | Pune | Australia Vs Pakistan |
| October 21 | Bangalore | Netherlands Vs Sri Lanka ( D ) |
| October 21 | Lucknow | India Vs New Zealand |
| October 22 | Dharamsala | Pakistan Vs Afghanistan |
| October 23 | Chennai | South Africa Vs Bangladesh |
| October 24 | Mumbai | Australia Vs New Zealand ( D ) |
| October 25 | Delhi | England Vs Sri Lanka |
| October 26 | Bangalore | Pakistan Vs South Africa |
| October 27 | Chennai | Australia Vs New Zealand |
| October 28 | Dharamsala | Netherlands Vs Bangladesh |
| October 28 | Kolkata | Netherlands Vs Bangladesh |
| October 29 | Lucknow | India Vs England |
| October 30 | Pune | Afghanistan Vs Sri Lanka |
| October 31 | Kolkata | Pakistan Vs Bangladesh |
| November 1 | Pune | New Zealand Vs South Africa |
| November 2 | Mumbai | India Vs Sri Lanka |
| November 3 | Lucknow | Netherlands Vs Afghanistan |
| November 4 | Bangalore | New Zealand Vs Pakistan ( D ) |
| November 4 | Ahmedabad | England Vs Australia |
| November 5 | Kolkata | India Vs South Africa |
| November 6 | Delhi | Bangladesh Vs Sri Lanka |
| November 7 | Mumbai | Australia Vs Afghanistan |
| November 8 | Pune | England Vs Netherlands |
| November 9 | Bangalore | New Zealand Vs Sri Lanka |
| November 10 | Ahmedabad | South Africa Vs Afghanistan |
| November 11 | Pune | Australia Vs Bangladesh ( D ) |
| November 11 | Kolkata | England Vs Pakistan |
| November 12 | Bangalore | India Vs Netherlands |
| November 15 | Mumbai | Semifinal I |
| November 16 | Kolkata | Semifinal II |
| November 19 | Ahmadabad | Final |
Direct Qualifiers:
India
South Africa
Afghanistan
New Zealand
England
Pakistan
Australia
Bangladesh
ICC Women's ODI Cricket World Cup
| | | | |
| --- | --- | --- | --- |
| STADIUM | PLACE | FIXTURES | DATE |
| 1st ODI-Sher-e-Bangla National Cricket Stadium | Mirpur | Bangladesh Women Vs Pakistan Women | November 4 |
| 2nd ODI-Sher-e-Bangla National Cricket Stadium | Mirpur | Bangladesh Women Vs Pakistan Women | November 7 |
| 3rd ODI-Sher-e-Bangla National Cricket Stadium | Mirpur | Bangladesh Women Vs Pakistan Women | November 10 |
| 1st T20I ACA-VDCA Stadium | Visakhapatnam | India Women Vs Australia Women | November 23 |
| 2nd T20I Green Field Stadium | Thiruvananthapuram | India Women Vs Australia Women | November 26 |
| 1st Test – Sylhet International Cricket Stadium | Sylhet | Bangladesh Women Vs New Zealand Women | November 28 |
| 3rd T20I – Barsapara Cricket Stadium | Guwahati | India Women Vs Australia Women | November 28 |
Football
UEFA ( Union of European Football Association )Champions League
| | |
| --- | --- |
| Shakhtar Donetsk Vs Barcelona | November 7 |
| Manchester City Vs Young Boys | November 8 |
| AC Milan Vs PSG | November 8 |
| Arsenal Vs Sevilla | November 9 |
| Bayern Munich Vs Galatasaray | November 9 |
| Copenhagen Vs Manchester United | November 9 |
| Real Madrid Vs Braga | November 9 |
| Barcelona Vs FC Porto | November 29 |
| Manchester City Vs RB Leipzig | November 29 |
| AC Milan Vs Borussia Dortmund | November 29 |
| PSG Vs Newcastle United | November 29 |
| Galatasaray Vs Manchester United | November 29 |
| Arsenal Vs Lens | November 30 |
| Bayern Munich Vs Copenhagen | November 30 |
| Real Madrid Vs Napoli | November 30 |
La Liga
| | |
| --- | --- |
| Real Sociedad Vs Barcelona | November 5 |
| Real Madrid Vs Rayo Vallecano | November 6 |
| Real Madrid Vs Valencia | November 12 |
| Barcelona Vs Deportivo Alaves | November 12 |
| Rayo Vallecano Vs Barcelona | November 25 |
| Cadiz Vs Real Madrid | November 26 |
Bundesliga
| | |
| --- | --- |
| Borussia Dortmund Vs Bayern Munich | November 4 |
| Bayern Munich Vs Heidenheim | November 11 |
| VfB Stuttgart Vs Borussia Dortmund | November 11 |
| FC Koln Vs Bayern Munich | November 25 |
| Borussia Dortmund Vs Bayern Munich | November 25 |
Serie A 
| | |
| --- | --- |
| Salernitana Vs Napoli | November 4 |
| Atalanta Vs Inter Milan | November 4 |
| AC Milan Vs Udinese | November 5 |
| Fiorentina Vs Juventus | November 6 |
| Lecce Vs AC Milan | November 11 |
| Juventus Vs Cagliari | November 11 |
| Napoli Vs Empoli | November 12 |
| Inter Milan Vs Frosinone | November 13 |
| Atalanta Vs Napoli | November 25 |
| AC Milan Vs Fiorentina | November 26 |
| Juventus Vs Inter Milan | November 27 |
Tennis
| | |
| --- | --- |
| WTA Finals – Cancun | Till November 5 |
| ATP 1000 Paris | Till November 11 |
| ATP 250 Metz | November 5 – 11 |
| ATP 250 Sofia | November 6 – 11 |
| Billie Jean King Cup Finals – Seville | November 7 – 12 |
| ATP Finals | November 12 – 19 |
| Davis Cup Finals | November 21 – 26 |
| Next Gen. ATP Finals – Jeddah | November 28 – December 2 |
Hockey
| | |
| --- | --- |
| Women's Asian Champions Trophy – Ranchi, Jharkhand | Till November 5 |
| Sultan of Johor Cup – Johor Bahru, Malaysia | Till November 4 |
| FIH Junior Women's World Cup – Santiago, Chile | November 29 |
Badminton
| | | |
| --- | --- | --- |
| Hylo Open (BWF World Tour Super 300) | Saarbrucken, Germany | Till November 5 |
| Korea Masters (BWF World Tour Super 300) | Gwangju, South Korea | November 7-12 |
| Japan Masters (BWF World Tour Super 500) | Kumamoto, Japan | November 14-19 |
| China Masters (BWF World Tour Super 750) | Shenzhen, China | November 21-26 |
| Syed Modi India International (BWF World Tour Super 300) | Lucknow | November 28 |
Chess
| | |
| --- | --- |
| FIDE Grand Swiss & Women's Grand Swiss-Isle of Man | Till November 6 |
| World Youth U16, U16, U18 Championships – Montesilvano, Italy | November 12-25 |
Formula One
| | |
| --- | --- |
| Brazilian Grand Prix – Sao Paulo | November 5 |
| Las Vegas Grand Prix | November 18 |
| Abu Dhabi Grand Prix | November 26 |
MOTO Grand Prix
| | |
| --- | --- |
| Malaysia Grand Prix | November 12 |
| Qatar Grand Prix | November 19 |
| Valencian Grand Prix | November 26 |
Athletics
| | |
| --- | --- |
| Pan American Games – Santiago, Chile | Till November 4 |
| New York Marathon | November 5 |
| Shanghai Marathon | November 26 |
Weightlifting
World Junior Championships – November 15-23 – Guadalajara, Mexico
Boxing
World Junior Championships – November 23 – Yerevan, Armenia
Shooting
ISSF World Cup Final ( Rifle/ Shotgun/Pistol ) – November 18-26 – Doha, Qatar
Basketball
NBA Regular Season – October 24, 2023 – April 14, 2024
Golf
| | |
| --- | --- |
| World Wide Technology Championship (PGA) – Los Cabos, Mexico | November 2-5 |
| Japan Classic (LPGA) | November 2-5 |
| Bermuda Championship (PGA) | November 9-12 |
| The ANNIKA driven by Bainbridge at Pelican (LPGA) | November 9-12 |
| RSM Classic (PGA) | November 16-19 |
| CME Group Tour Championship (LPGA) | November 16-19 |
| Hero World Challenge (PGA) | November 30- December 3 |
You might also like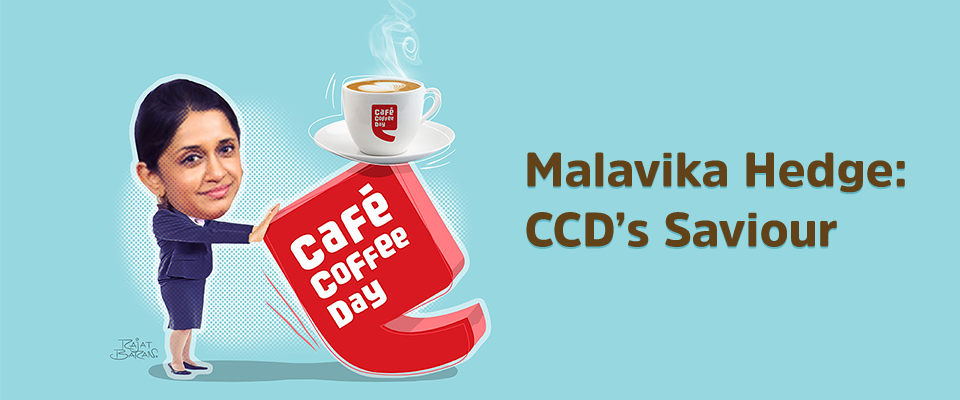 Wellness
23-May-2023
Malavika Hegde: The Woman Who Saved CCD From Its Demise

Wellness
08-Mar-2023
Best Whiteheads Removal Brands in India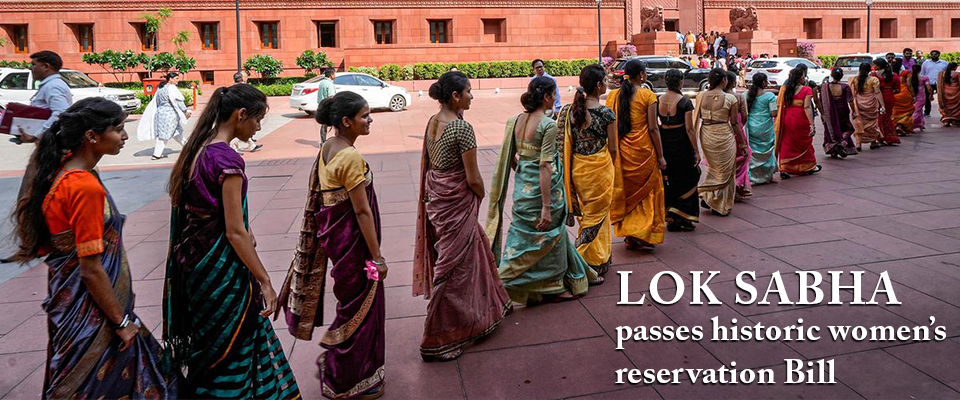 Wellness
21-Sep-2023
Lok Sabha Passes Women's Reservation Bill