SAP Labs' Sindhu Gangadharan is now NASSCOM's vice chair

113 Views
Published On: 13 Sep 2023 Updated On: 13 Sep 2023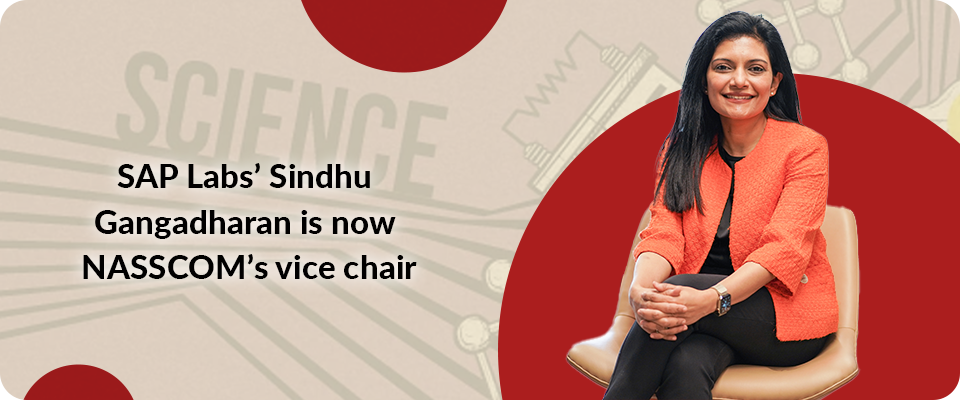 Sindhu Gangadharan, the managing director and senior vice president of SAP Labs India, is now titled with the vice chairman position in the IT industry's lobby group of India popularly known as the National Association of Software and Service Companies aka Nasscom. SAP (Systems, Applications & Products in Data Processing) Labs India is SAP's greatest Research & Development (R & D) centre globally and Sindhu supervises or is in charge of product development and product innovation at all of the five centres.
The official announcement regarding this was published a week later after Rajesh Nambiar was appointed as Nasscom's chairperson. Rajesh Nambiar is the managing director and chairman of Cognizant India. It was presumed that this would happen since he was succeeding Anant Maheswari who is the former president of Microsoft India, in the mentioned role. As a result, this implies that Sindhu would take up on the chairperson role in the coming cycle.
On her appointment, Gangadharan spoke about how Nasscom has been a great booster for the IT industry by converting India into an innovation hub on a global level. She added that the R&D department, immense talent in people, and advancing scientific capabilities are some of the most significant factors that are capable of holding a huge potential to drive digital transformation that is both sustainable and accessible to the public. She concluded by saying that she is grateful and excited to contribute to this journey.
Previously, Sindhu Gangadharan was named as the chairperson of the Nasscom GCC Council year 2023-25. She is even part of several board organizations which include Titan Company Limited and Siemens India. She is not only the first woman to lead SAP Labs India but also the only person who oversees the innovation along with development at all five centres, that is, Bengaluru, Gurugram, Pune, Hyderabad, and Mumbai.
In the latest announcement made by Nasscom, they specifically expressed that their leadership's core priorities will mainly focus on stepping up the acquisition and global impact of advanced & progressive deep technologies. Furthermore, they added, that upgrading India's talent to keep it aligned with evolving job roles and technology enhancement, engaging with integrated industry solutions to level up the efficiency of sales, swift innovation, and creating a widespread, inclusive & equitable working environment for everyone is also included in the list.
Sindhu even serves on the Steering Committee of the Indo-German Chamber of Commerce, which is an industrial body driving the cooperative trade and consultations between India and Germany. In addition to this, she earned a position on the Advisory Board of YuWah which is supported by UNICEF due to her continued contribution in the field of technology as a woman leader plus supporting women empowerment and the youth of India.
About Nasscom
Nasscom or The National Association of Software and Services Companies is the apex body for the Indian IT Industry. Nasscom is an NPO or a non-profitable organization that was formed in the year 1988. It comprises over 3000 different companies including both MNCs and Indian companies. It covers the entire spectrum of the IT industry starting from start-ups to multinationals, from tech firms to global service centres, and many more. This was founded by Nandan Nilekani and Dewang Mehta on March 1, 1988. The headquarters are located in Noida and New Delhi.
About SAP Labs India
SAP Labs India is the largest and the greatest growing subordinate company of SAP. SAP is a German Tech firm and is a multinational company that deals in delivering world-class business solutions to their customers. SAP Labs India is the core of SAP that drives product strategy along with being responsible for providing core solutions for SAP. Additionally, it provides product localisation and Indian-related solutions.
You might also like

Wellness
29-Nov-2023
BITS Pilani, ABCF Bring Startup Program for Women Entrepreneurs

Wellness
30-Oct-2023
Shooter Manu Bhaker Secures 11th Olympic Quota for India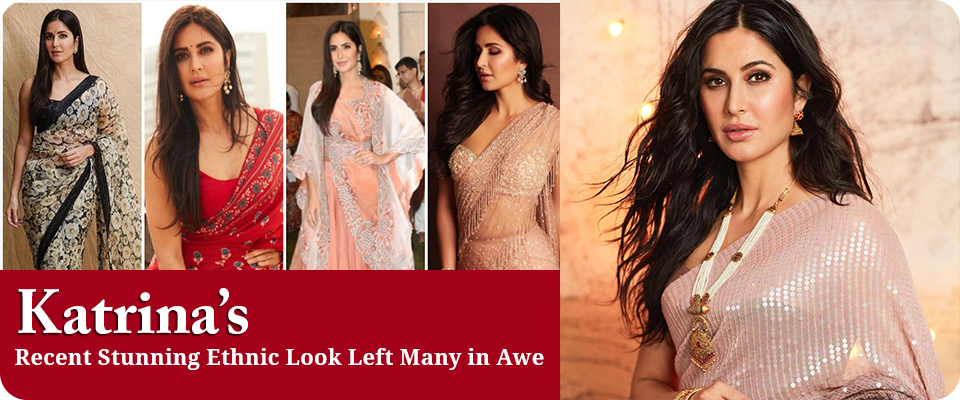 Wellness
05-Sep-2023
Katrina's Recent Stunning Ethnic Look Left Many in Awe