Parenting
Frozen Star Samantha Barks Pregnant With Her First Child

135 Views
Published On: 07 Aug 2023 Updated On: 08 Aug 2023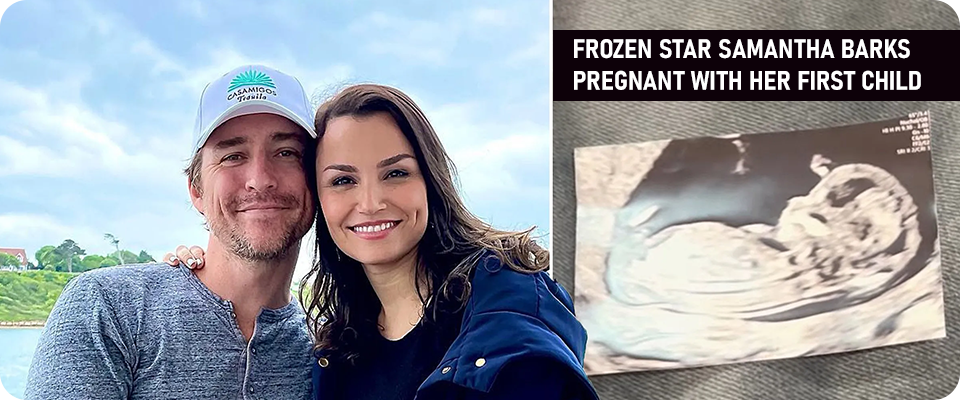 Samantha Barks is going to be a mother! The 32-year-old actress, Samantha is popularly known for her acting and performance in 'Les Miserables', a movie musical loved and appraised by many around the world. She even performed in the London production and West End adaptation of 'Frozen the Musical' which is from the Walt Disney movie Frozen. The same actress is expecting her first child with her husband Alex Michael Stoll. With the arrival of exciting news, she decided to take maternity leave from the London production of 'Frozen the Musical.'
On Tuesday that is 1st of August, Samantha Barks shared a post on her Instagram tagging her husband. The post contained a photo of a baby basket along with a sweet & short caption that stated, "We're so excited to meet you little one 👶🏻❤️." The photo even had a sign that said, "We have been keeping a tiny little secret. Baby Barks-Stoll. Due October 2023." The musical star who played the role of Elsa in the London adaptation of the Disney animated movie 'Frozen' dropped this heartwarming news which made the fans shower her with sweet words, congratulatory texts, and blessings to the couple as well as the baby that is yet to arrive.
Below is the Instagram post shared by Samantha Barks with Alex Michael Stoll containing a picture of a baby basket with a signa and baby shoes.
Samantha even shared a sonogram photo in a video clip featuring her husband and her pet dog Ivy. The adorable clip shows the cute paws of Ivy being focused before the revelation of the sonogram photo to the public. It even had a sweet caption that said that Ivy is being 'promoted' to a sister. It went "@missivybarks is being promoted"
The fans flocked the comment section with heartfelt comments like "Amazing news, Congratulations." while another penned "Aww, so happy." and many other beautiful comments flooded under the post.
Even the Eastenders stars Jacqueline Jossa & American Actress Rachel Zegler both shared their congratulatory messages under the post, with Rachel commenting "CONGRATS!" Alongside side these two, Irish actress, Stephanie Mckeon wrote "Woooo!! Ivy is giving big sister extraordinaire! So happy for you guys!!"
Below is the adorable clip featuring Samantha, her husband Alex, and her pet Ivy.
Since Samantha is taking maternity leave, it is announced that Jenna Lee-James will be taking over the role of Elsa in the course time during the break. Jenna is a Scottish singer who has performed in several musicals like the West End adaptation of the hit musical "We Will Rock You." It is announced that she is going to take over the role starting from the 23rd of this month when the maternity leave of Samantha starts.
You might also like