Pregnant Kourtney Kardashian Shows Off Bare Bump in New Boohoo Collection

63 Views
Published On: 11 Oct 2023 Updated On: 11 Oct 2023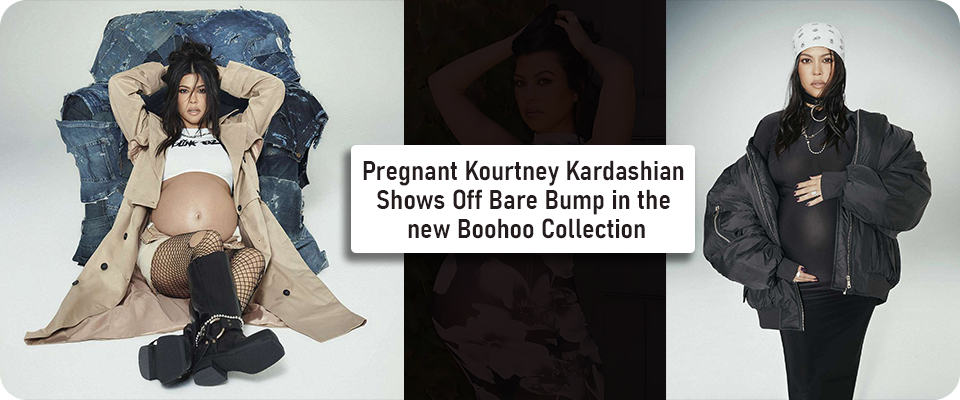 Kourtney Kardashian showcased her growing baby belly in multiple stylish outfits as she launched her debut BooHoo collection last week. The 44-year-old reality star, who is going to be a mom soon, set in motion her fast-fashion line which has debuted, by being the model of her own company. With this, she advertised for her own fast-fashion line consisting of cool collections. These pictures added to her long list of bump-baring looks with a crop top that put her bare baby bump on full display.
Kourtney Kardashian, the TV reality star who is expecting her first child with her husband Travis Barker, wore a cropped white Blink-182 T-shirt as she displayed her bare bump. She coupled the cropped T-shirt with a beige mini skirt along with a trench coat as she posed, showing off the new collection of BooHoo. For finishing, she blended the outfit with a pair of ripped black fishnet tights and a pair of knee-high boots. These pictures dropped after the Disney Star posed in another snap with Kourtney wearing a skintight black dress.
She wore a semi-sheer gown that showed a glimpse of her baby bump which was layered beneath the black bomber jacket. She also paired her look with a white paisley print bandanna over her raven locks and chunky silver necklaces. Her recent snap showed her pregnancy curves and baby bump while modeling for the brand in a beautiful pitiful which was finished with black ripped tights and chunky suede boots.
Last year, BooHoo announced Kourtney as the newest brand ambassador, the partnership focused on sustainable, conscious practices which will see the launch of two 46 limited edition piece collections. Even in the statement, Kourtney said, "When Boohoo first approached me with this idea that was all about sustainability and style, I was concerned about the effects of the fast fashion industry on our planet. It's been an enlightening experience speaking directly with industry experts."
The collection consists of 46 limited-edition pieces that were made using recycled fibers, recycled sequins, traceable cotton, and recyclable polyester, and all these were officially debuted in the New York Fashion Week. This happened after Kardashian went through an emergency fetal surgery to save her unborn child. Travis who was on the tour of rock band Blink-182, halted the tour abruptly and returned home to stay beside his family amid the undisclosed medical complication.
She took her Instagram handle to share what she had been through during the emergency fetal surgery with a picture of her holding Barker's hand in a hospital bed with her family beside her.
She captioned the post: "I will be forever grateful to my incredible doctors for saving our baby's life. I am eternally grateful to my husband who rushed to my side from tour to be with me in the hospital and take care of me afterwards, my rock. And to my mom, thank you for holding my hand through this."
They both got married at a grand and lavish wedding in May 2022 in Italy. The couple are already parents to three children each from their past relationships.
You might also like

Wellness
21-Feb-2023
Shop the Best Handbag Brands for Every Occasion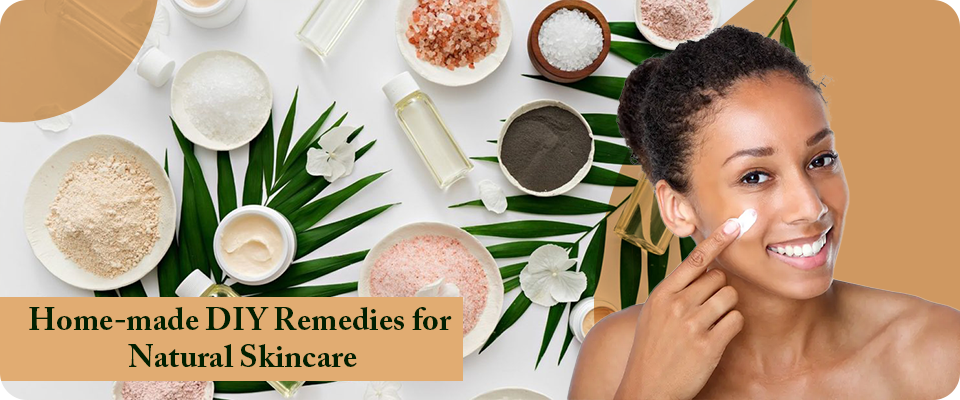 Wellness
12-Aug-2023
Home-made DIY Remedies for Natural Skincare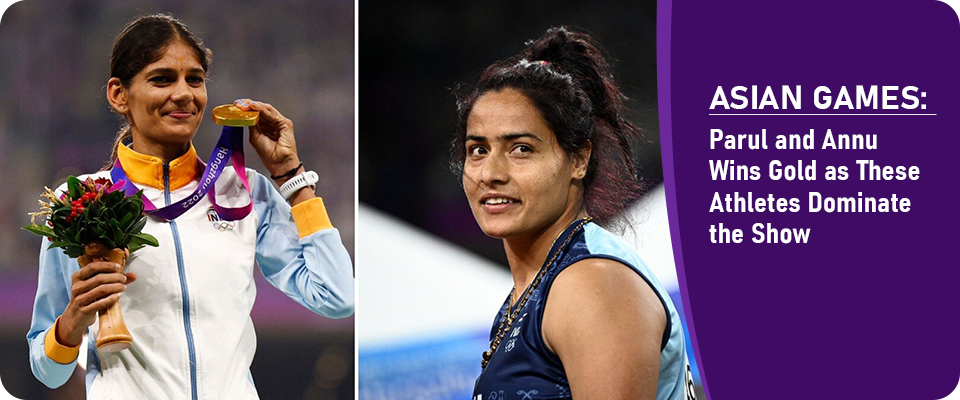 Wellness
04-Oct-2023
Asian Games 2023: Parul and Annu Wins Gold