Change
Pioneers of Art: Indian Women in the Field of Art

175 Views
Published On: 04 Jul 2023 Updated On: 27 Jul 2023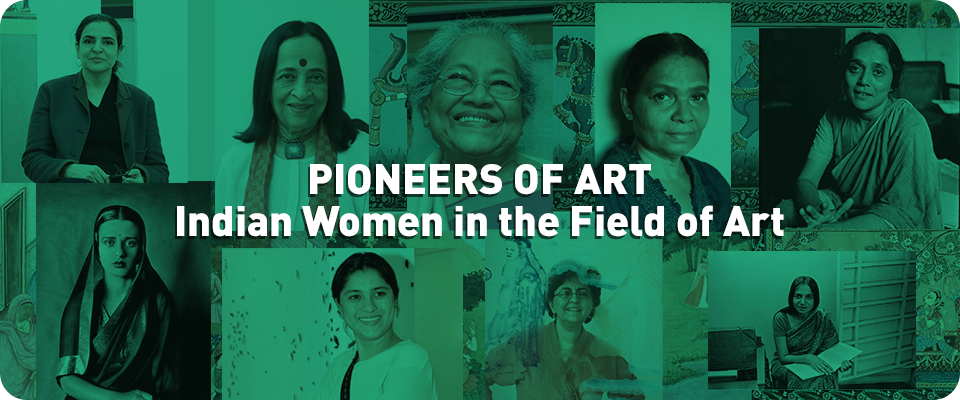 The distinctiveness and the creative mindsets the artists carry in their blood are what sets them apart from the rest. Their views, thoughts, and perceptibility factors transform an ordinary thing into something extraordinary. Their artistic creations not only serve themselves but even the world. Their works and beautiful pieces that are the results of their impeccable imagination & interpretation including social, and cultural standpoints play a major role in defining their artistic core. Expressing oneself through a form of art is not necessarily restricted or bound by factors such as gender, class, religion, or age. It heavily incorporates the artists' influence and the influences surrounding them, and their creations must be acknowledged keeping in my mind these things.
Coming to Indian female artists', undoubtedly they have created striking works in their lifetime that attained them prominent positions for themselves in the artistic field across India and the globe. Their works are the mirror image of how women are usually looked upon in the society in which they live. With the unique strokes of brushes, colorful canvas, breathtaking photography, and sculpture painting, a plethora of powerful interpretations and imaginative perceptions are portrayed.
Let us dive into the topic and get to know some of the renowned Indian Women artists who left an impression in the world of art, securing a spot in the hearts of many with their distinguished and unparalleled works.
The Significance of Art
Before we get to know about famous women artists' of India, it is equally essential to understand what art is and what it signifies. To explain it in simple terms, art is a form of expression. A way to express oneself. It is the articulation of the creative imagination spiralling inside our brains, or an emotion, or a story that manifests in several forms.
According to human understanding, the different forms of art include literature, architecture, painting, cinema, sculpting, music, and theatre. However, art is not restricted to these. Forms such as dancing, cooking, photography, and performing arts even fall under the category of artistic liberty.
Art develops self-confidence and boosts creativity in one's mind. Art is not just a conventional form of expression but is often preferred by many individuals as escapism. To put a temporary pause button on their daily struggles infused with stress, people opt for art to channel down their stress and recharge themselves. It is essential or at least equivalent to the success achieved in one's life.
Indian Women in the Field of Art
Specific forms of art have gained popularity over the years and it is not surprising that women have been considered the main centre of attraction or considered to be path pavers in the matter of growth & recognition in the field of art. Dancing, music, singing, and theater art have brought up some amazing women artists whose glories are boasted and passed down to generations.
Not only in those forms but even in art forms such as painting, sculpting, and architecture women have remarkably left their footprints along the way even if there were only fewer women compared to the other forms. In this blog, we are going to find out about some of the exceptionally renowned female artists in the field of painting, modern art, sculpting, and photography who continue to inspire the upcoming generations.
Amrita Sher-Gill
Amrita is one of the most iconic women painters in India who took Indian Modern Art to a global level. She is one of the nation's most celebrated women artists who contributed greatly to finding the right aesthetic blend between Western & traditional art forms. She was widely known for her use of the chiriascuroso technique in her creative works. Her paintings depicted the life of women in her time.
Some of Amrita Sher-Gil's Major Works Include:
Three Girls
Bride's toilet
Mother India
Brahmacharis
Hungarian Gypsy Girl
Ancient storyteller
Sahifa Banu
Sahifa Banu was a princess during Jahangir's reign, She was one of the selected female miniaturists who earned fame during the Mughal era. She was a skilled painter, who with her masterful strokes offered unique and meaningful insights about a world that was largely closed off to the women of her time. Her works are filled with intricate details and remarkable skills.
Some of Sahifa Banu's Major Works:
Son's lamentation at his father's funeral.
Shah Tahmasp of Iran in solitary meditation.
The Lady Paints a Self-Portrait while Her Attendant Faces Her Holding a Mirror.
Meera Mukherjee
Meera is a renowned sculptor, writer, and painter of all times. She introduced modernism into the ancient Bengal art form and enhanced the dhokra method. She was inspired by the daily chores performed by the common man and infused those into her sculptures. She added her imagery and patterns into the sculptures while retaining the myth, folklore, and rural imagery. She even found sources of inspiration in dances and music as well. She is one of India's most prolific sculptors to have emerged.
Some of Meera Mukherjee's Major Works Include:
Earth Carriers.
Ashoka in Kalinga.
Smiths Working Under a Tree.
Mother and Child.
Portrait of Nirmal Sengupta.
Nasreen Mohamedi
Nasreen is considered to be one of the most important modern art exponents. She truly became the beacon of Indian abstract art. Born in the British Indian empire, Nasreen created monumental and colorful works that were inspired by nature. She was skilled in minimalistic sketches and black ink paintings of landscapes and other things. Most of her works included geometrical figures and B&W sketches. Not only this, but she also began to photograph her surroundings which resulted in her being a well-known photographer as well.
Some of Nasreen Mohamedi's Major Works Include:
Untitled, oil on canvas painting.
Untitled, gelatin silver print.
Untitled, black & white photography.
Untitled, ink & graphite on paper.
Bharati Kher
Bharati Kher is an Indian sculptor, painter, and photographer whose artworks speak of the self concerning animals & objects. Her art mainly focuses on identity and cultural issues. She makes use of bindis as her signature element in her works. She integrates bindis into her fiberglass sculptures and even into her paintings. She occasionally creates her very own mythology inspired by existing legends.
Some of Bharati Kher's Major Works Include:
Hungry Dogs Eat Dirty Pudding.
Six Women.
Warrior Series.
Dark Matter II.
The Night She Left.
Arpita Singh
Inspired by Bengali folk art, Arpita Singh's artworks were vivid, figurative, and quite modern. She was the one who increased the visual spectrum of contemporary art by women in India more than anyone else. Each of her artworks carried a storyline with a plethora of images arranged in a chaotic order.
Her early creations consisted of water paintings in black & white color. Hues of pink and blues dominated her canvas after she invested in Bengali folk art. Each of the strokes she took, highlighted the intensity of the emotions, like joy, sorrow, and many more.
Some of Arpita Singh's Major Works Include:
Summer Months.
My Lily Pond.
My Lollipop City.
Wish Dream.
Man Paper Man.
Anjolie Ela Menon
Born in West Bengal, Anjolie Ela Menon is no doubt one of the country's top contemporary artists. Her paintings can be found in many museums across the world. She worked on a wide range of mediums such as oil on masonite, computer graphics, watercolors, Murano glass, and many more. Anjolie always opted for a vibrant choice of colors to create portraits and nudes as well, which she is popularly known for.
Most of her works were influenced by the European Renaissance called Cubism. Her works can be easily recognizable through the bright colors and sharp outlines to highlight the ultimatum of youth. She is one the most versatile female artist in India who is not just a painter but also a muralist.
Some of Anjolie Ela Melon's Major Works Include:
Yatra
Looking Out of a Window.
Acolyte.
Xenobia II.
Dariba.
Spitok.
Sheela Gouda
Prominently known for her paintings, sculptures, and installations, Sheela Gouda is a contemporary artist hailing from India. Her early works consisted of figurative oil paintings. After a while, she expanded her choices and tried experimenting with various mediums and typically creating less figurative paintings.
She uses day-to-day materials like cow dung, incense, human hair, and kumkum in her artworks. Her creations often represent the labour system, the way women are treated in society. She even did border art and tried crafting techniques.
Some of Sheela Gouda's Major Works Include:
And Tell Him of My Pain.
In Time.
Stopover.
Sanjaya Narrates.
Behold.
Hema Upadhyay
Hema is one of the most unique artists hailing from India when it comes to her artworks she is skilled at and is popularly known for. Her artworks included photography and installations themed around gender, personal identity, and nostalgia. Not only this, her works even reflected one's shortcomings, phobias, and other real & imaginative stories.
She was greatly known for creating works that questioned the viewers about the consequences of their actions. Her black and white photos are eye-pleasing both found in museums and books. She has a mobile museum series that helps her to archive, edit, display, and sequence her images in the museum.
Some of Hema Upadhyay's Major Works Include:
Mixed Media Assemblage.
Mixed Media Collage.
Nalini Malini
Nalini's artworks convey powerful & strong messages. She has expertise in painting, drawing, installations, artistic video creation, and theatrical work. Her works especially highlight social and women-related issues and have a clear message for the viewers. She was also heavily influenced by the heartache and turmoil of the partition.
Her political artworks are not restricted to just paintings. Her works have been exhibited all around the world. She is one of the most admirable female artists in India.
Some of Nalini Malini's Major Works Include:
Cassandra.
Mother India.
City of Desires.
Listening to the Shades.
Onanism.
Conclusion
Art is not just a form of expression. It also plays a core role in finding and experiencing happiness in our own lives. While we may not realise it ourselves but we unknowingly get immersed in the spectacular power of art most of the time. Art is a needed element in this world to try and fully understand the meaning behind everything we do in this world. Along with that, they cultivate progressive social movements as a whole. These women artists have inspired various other women in using their creative talent to illustrate the events going on around them.
You might also like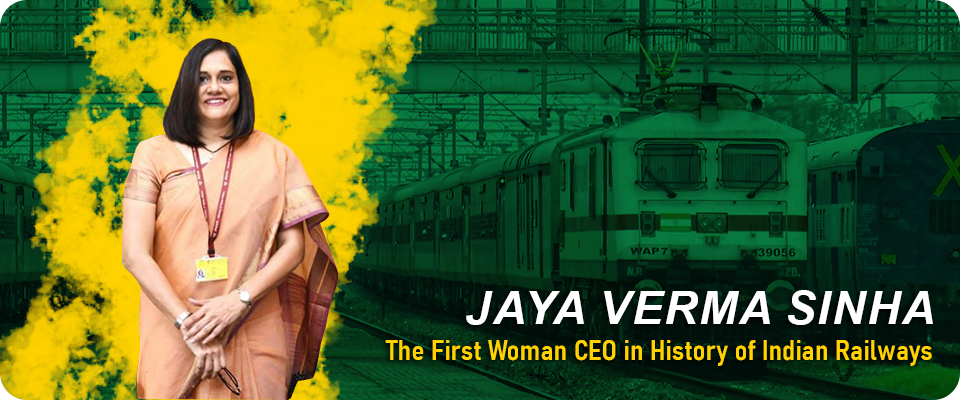 Wellness
15-Sep-2023
Jaya Verma Sinha: The First Woman CEO in History of…

Wellness
09-Jun-2023
Missile Woman of India: The Inspiration to All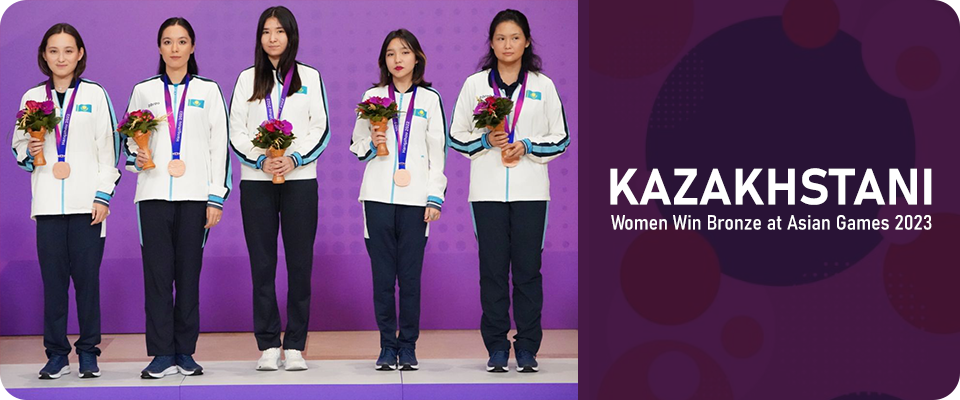 Wellness
10-Oct-2023
Kazakhstan Women Shines – Bronze at Asian Games 2023