Parenting
New Mom's Essentials : 18 Best Gift Ideas for New Mothers

299 Views
Published On: 08 Feb 2023 Updated On: 27 Jul 2023

Despite the abundance of baby-related gifts that new mothers may receive, the best present is undoubtedly support. New moms are sometimes overlooked as the infant receives the majority of the attention, but the more mom feels cared for and encouraged, the better she can raise her child.
Try to present items that will motivate new moms to rest and unwind while concentrating on their own restoration and health during the brief intervals between diaper changes and late-night feedings. When choosing gifts for a new mom choose services and products that will be beneficial for the mother's wellbeing, self-care, comfort, or physical and psychological requirements .KaroBargain has compiled a list of items that can be thoughtful gifts for new moms out there; our list ranges from foot massagers for mommies to baby carriers and breast pumps. Here is a list of several ground-breaking items and services made specifically for new and first-time mothers:
Recommended Gift for New Moms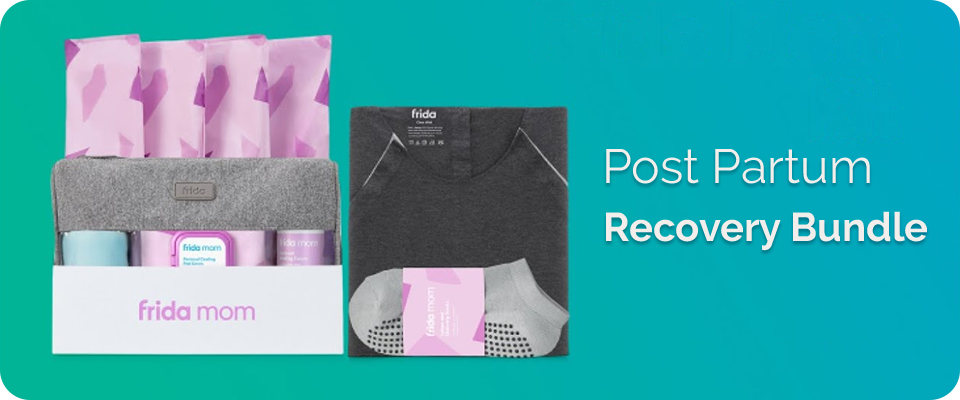 Post Partum Recovery Bundle
Many new mothers experience an unpleasant surprise right after childbirth. You can present them a postpartum recovery bundle, which includes ice maxi pads, disposable postpartum underwear, cooling pad liners, and perineal healing foam.
The Postpartum recovery essentials kit by Frida Mom is a bundle of cutting-edge, contemporary postpartum care goods that contains both expert-driven and research-led solutions. It's an all-in-one box filled with necessities for every new mother giving birth as their body gradually begins to recuperate from childbirth.The cooling pad liners of Frida Mom are a blessing for mothers who have had difficult births or who have experienced haemorrhoids and tears.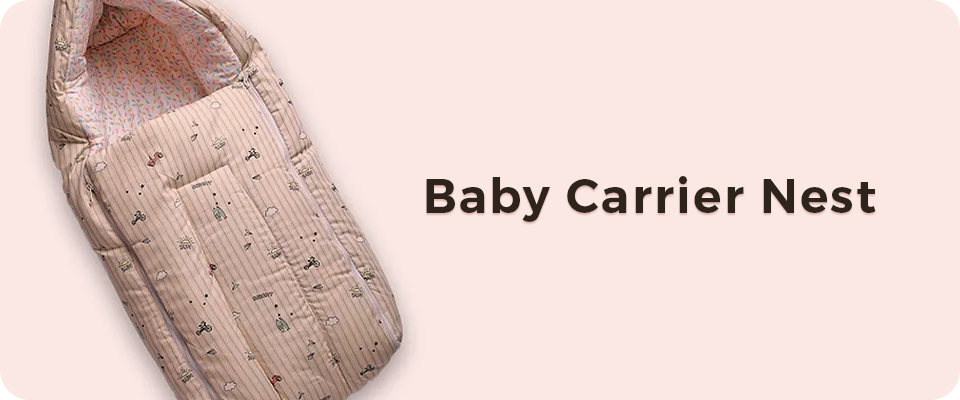 Baby Carrier Nest
Ideal for a walk around the residential building,a soft baby carrier nest is highly recommended for gifting a new mother. Breastfeeding moms often carry their babies everywhere; the Godilo Baby Carrier Wrap is the perfect solution for new moms as it helps them to keep their babies close.
Given the humid conditions in India, the elastic, lightweight fabric of this product is ideal. This baby carrier nest method is super easy and is back-friendly. This is because of the fact that it doesn't have any ties, knots, or rings.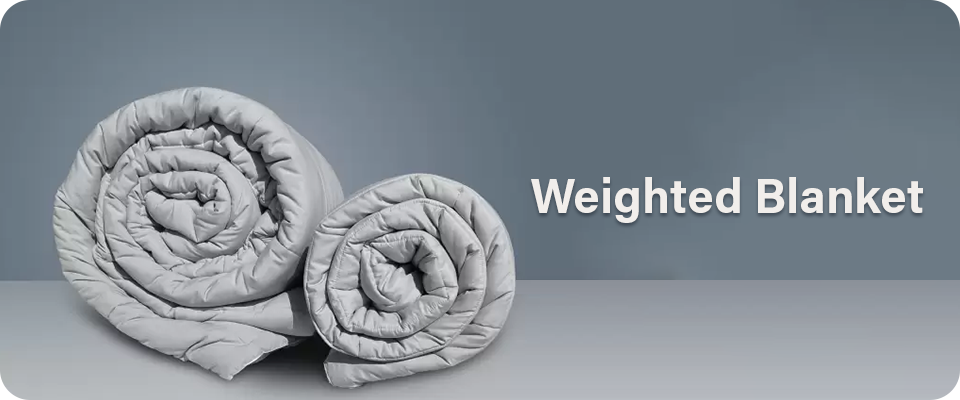 Weighted Blanket
All new mammas find the postpartum stage tough. The hormonal changes that a new mother goes through during this stage can result in disruptions in sleep and mood swings. A weighted blanket can assist new moms in getting more peaceful sleep. The pressure from a weighted blanket is particularly beneficial for new mothers as they regularly go through hormonal fluctuations.
Sleepycat's weighted blanket can help in reducing stress and anxiety of new mothers out there. Priced at Rs. 5901, this weighted blanket is packed with microfiber beads which will make new mothers snooze in no time.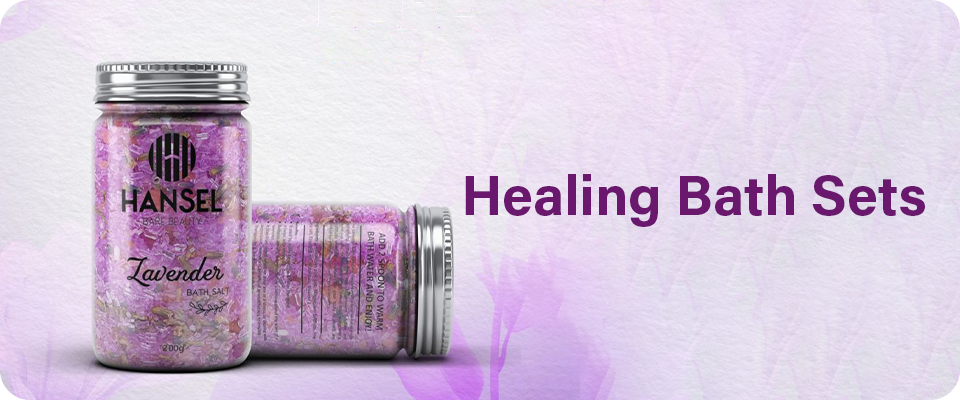 Healing Bath Sets
Bath time is crucial in the first few weeks after delivery to keep things clean and encourage healing. The Lavender Bath Salt of Hansel can be a perfect gift for new mammas. Created specifically to raise the mother's magnesium levels, this bath salt is known to lessen aches and pains, as well as lower tension and anxiety.
A 200 gm pack of Hansel Lavender Bath Salt will cost yuo Rs. 224. This bath salt is packed with the goodness of Vitamin E, Magnesium Sulphate and Essentials oils. Apart from treating insomnia, this healing bath salt will help new mothers to cope up with anxiety and stabilise their mood.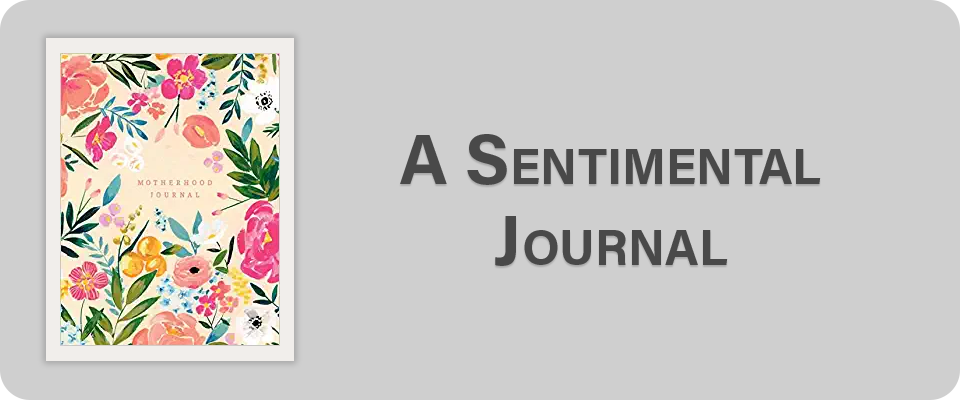 A Sentimental Journal
Journaling can be therapeutic especially for new moms as it can help them to connect with their inner selves and handle their emotions. A guided journal like The Healthy Motherhood Journal available on Amazon, can help new mammas to feel grounded in their motherhood journey. The depth and intimacy of the questions in this journals encourages new mammas to open up on a lot of motherhood-related subjects such as labour, delivery and parenting style. The self-care check-ins, nutrition advice, and healthy recipes at the conclusion of each section makes "The Healthy Motherhood Journal stand out in the crowd.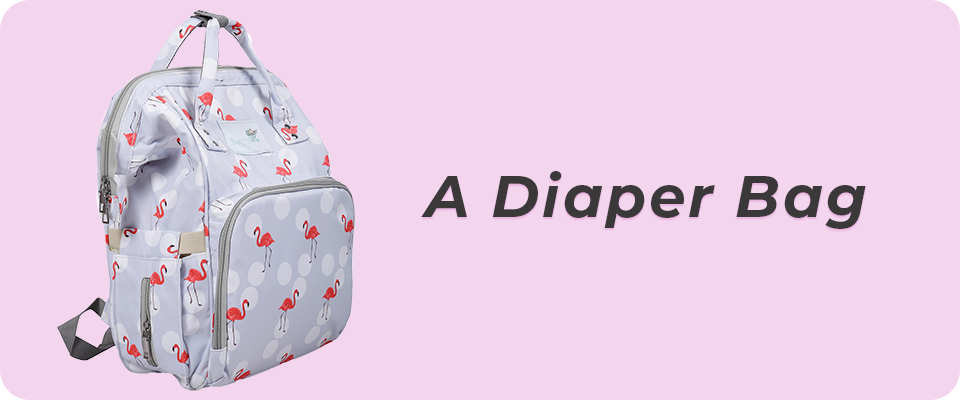 A Diaper Bag
To help new moms stay organised when travelling, diaper bags are essential. To make moving stuff from bag to bag simple, a diaper bag includes a changing pad and stroller straps. Many diaper bags provide numerous storage compartments, including two side pockets, two front pockets, and one sizable rear zipper pocket. Additionally, they contain a wipes case with easy access on the bag's rear side. You can find a wide selection of diaper bags on the First Cry website. Available in the price range Rs. 1000-Rs. 3000, diaper bags can be an amazing gift for new mothers out there.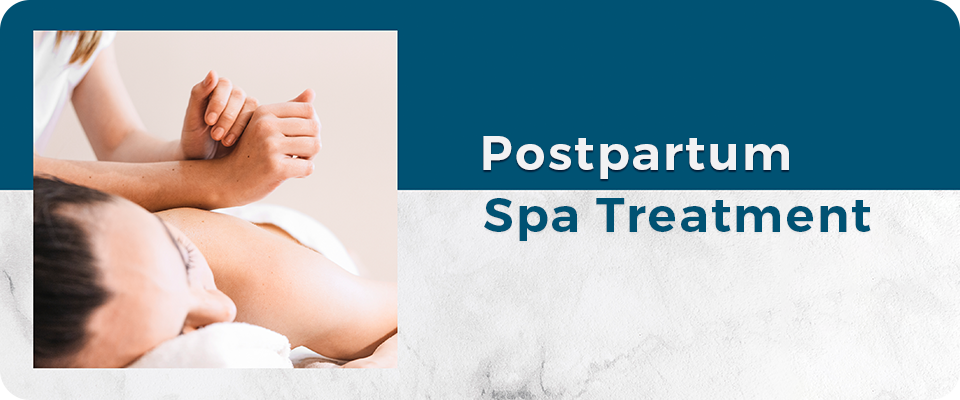 Postpartum Spa Treatment
It might feel liberating for many women to overcome a pregnancy. In the postpartum period every new mom should set aside some time for self-care. In addition to nursing their newborns, they should take care of both their physical and mental welfare. A soothing postpartum spa treatment can be a blessing at this stage.Prasoothi Care of Bengaluru offers post natal spa treatment and medicinal bath that you can present to the new mothers.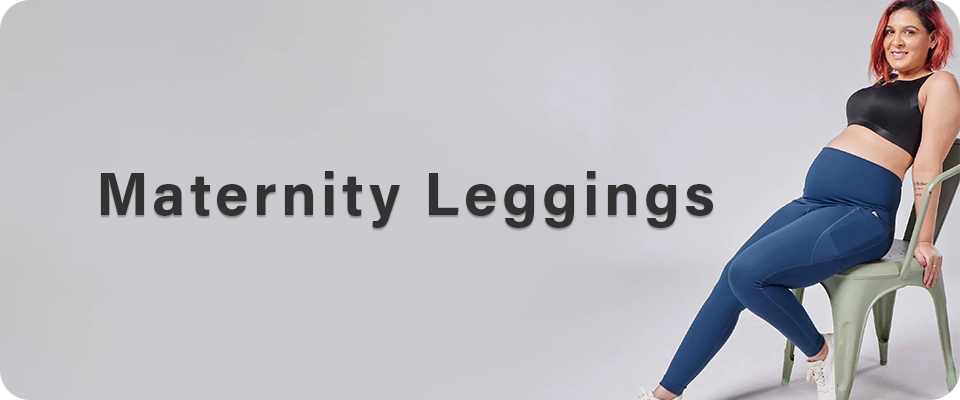 Maternity Leggings
For new mammas who love to stay active, the Ultimate MamaMove Leggings by Bliss Club have been created, keeping their comfort in mind. With an expanding over-the-belly waistband, this legging offers new moms absolute comfort. Made to facilitate 360 degree movement, new moms can wear it to their post natal yoga sessions, and even when they travel. Made with CloudSoft fabric and 27% spandex, the maternity leggings by Bliss Club is ideal for the fitness freak moms out there.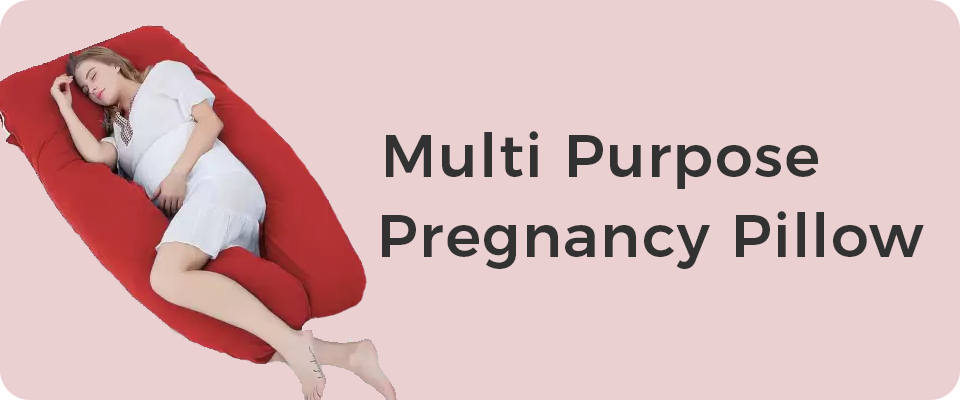 Multi Purpose Pregnancy Pillow
A pregnancy pillow helps ease some of the discomfort that may be related to postpartum and it provides extra support to new moms to help them sleep more peacefully. These pregnancy pillows are especially useful for people who aren't used to sleeping on their side.
If you are looking for a thoughtful gift to give a new mom, Mom's Moon Premium Multipurpose Pregnancy Pillow can be an amazing option for you. You can purchase this product from the official website of Flipkart.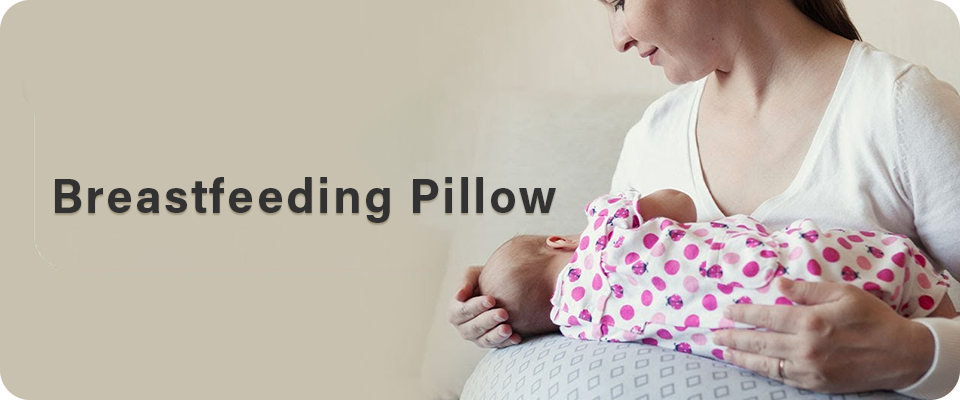 Breastfeeding Pillow
Feeding pillows, sometimes referred to as nursing pillows, are preferred by nursing mothers to make breastfeeding simpler and more comfortable. KaroBargain thinks this can be yet another great gifting option for the new mothers. The official website of First Cry has a wide variety of breast feeding pillows that you can check out. The price of breast feeding pillows on the website ranges from Rs. 500-Rs. 2700. If are you low on your budget and it is the end of the month, a breastfeeding pillow can be an amazing option to give a new mother.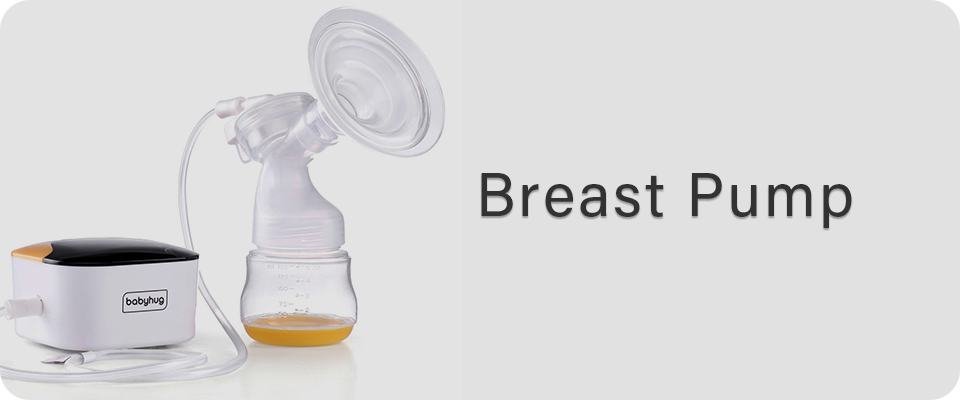 Breast Pump
Breast pumps come as a lifesaving product for new mothers who need to pump and store milk.This tool is particularly helpful for mothers who have trouble getting their infants to nurse directly because it relieves discomfort caused by the buildup of breast milk in the breasts.
KaroBargain recommends you talk to the new mom you want to gift in advance because there are both manual and electronic breast pumps available in the market. A product that we particularly advise you to buy is Baby Hug Electric Breast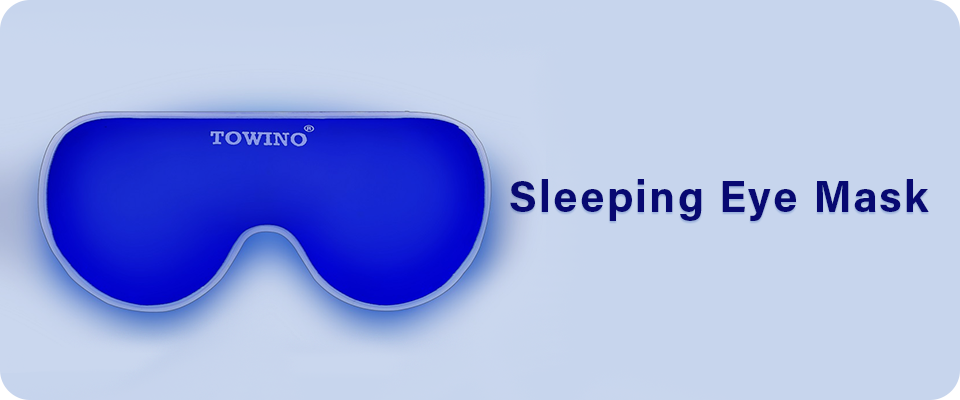 Sleeping Eye Mask
A cool sleeping eye mask is something that the new mammas absolutely adore. Such an eye mask can assist a new mom to treat headaches, night sweats, and insomnia.Available at a price of Rs. 124, the TOWINO Cooling Gel Relaxing Eye Mask With Cooling Gel can be a perfect gift for new mothers.This product prevents skin irritation which many women experience in the postpartum stage. This eye mask also comes with a gel insert.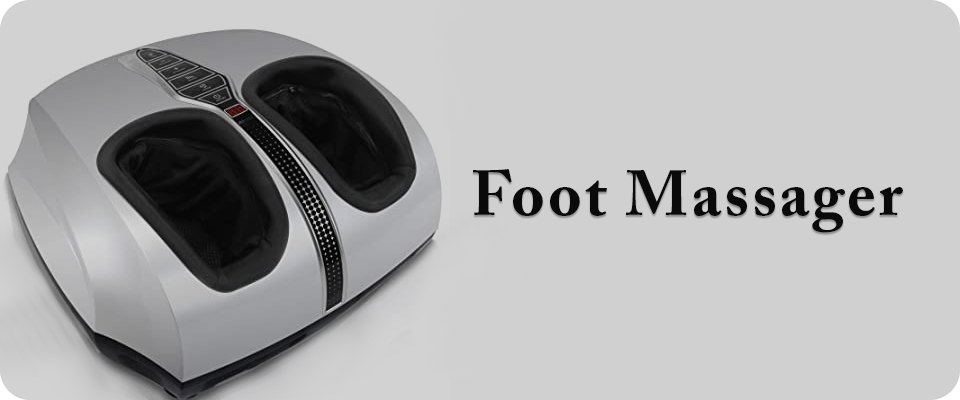 Foot Massager
Many pregnant women experience swollen ankles in the post partum stage. .A foot massager can help new mothers to cope up with such kind of pain. What an amazing gift it would be for new mothers, who can enjoy foot massages while nursing their little one. You can find an electric foot massager on Amazon in the price range of Rs. 5000-Rs. 20,000.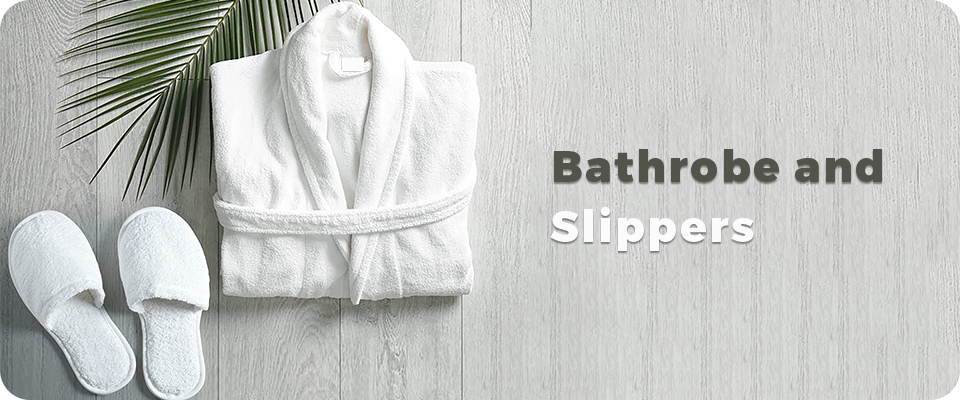 Bathrobe and Slippers
A new mother may find some much-needed warmth and relaxation in a plush bathrobe and slippers. A relaxing bathrobe can be a welcome respite from the demands of parenthood for new mothers, who frequently have little time for themselves. A new mom who is often on the go will appreciate receiving a pair of cosy slippers.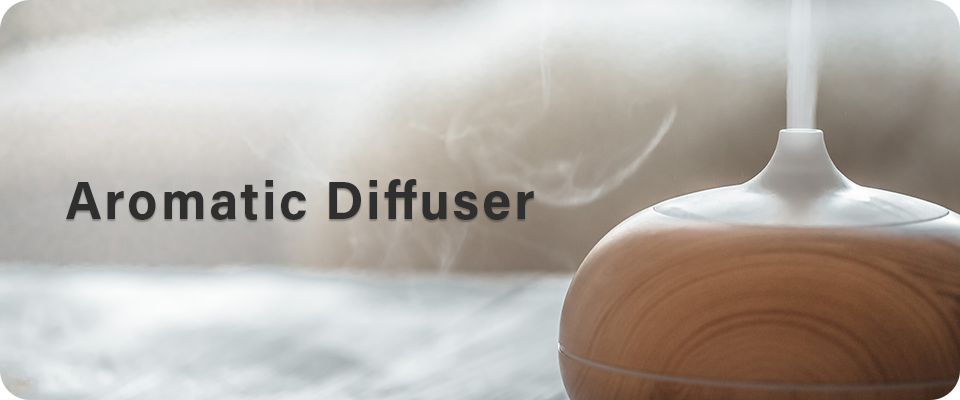 Aromatic Diffuser
A new mother can experience some peace and tranquilly with the help of an aromatic diffuser and essential oils. A diffuser makes it simple for a new mother to benefit from essential oils, which have been used for centuries to promote relaxation and wellbeing. A soothing aroma, such as lavender, vanilla or eucalyptus, can calm a baby and improve the mother's day experience. KaroBargain recommends the Reed Diffuser Set French Vanilla for new mammas, which is priced at Rs. 1450.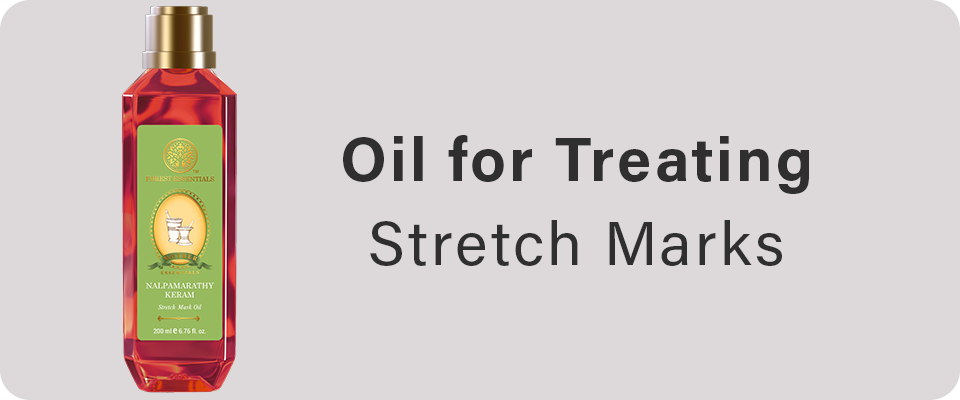 Oil for Treating Stretch Marks
It is no surprise that most pregnancies come with stretch marks. During pregnancy, a mother's skin is stretched because of carrying foetus. This ultimately result in stretch marks.
Let a new mamma shine if she has accepted her marks as evidence of what she has accomplished. However that being said, the extent to which stretch marks are visible on her body can be minimised. The Forest Essentials Mother's Stretch Mark Oil can be used for postpartum skin massages.Packed with the goodness of ayurvedic herbs, almond oil and liquorice, this solution can help new mothers to heal their stretch marks.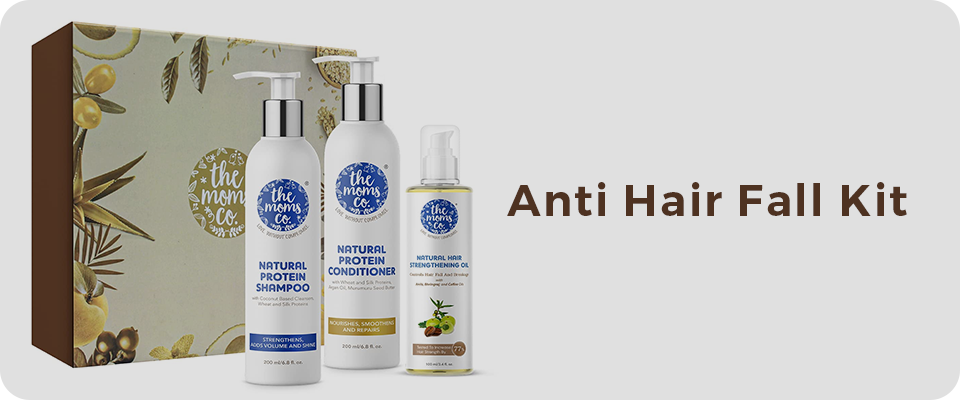 Anti Hair Fall Kit
For many women out there, pregnancy comes with tremendous hair fall. Remembering the hair fall issues and restrictions on ingredients for pregnant ladies, The Mom Co. has introduced a natural anti hairfall kit. With shampoos, conditioners, a hair serum, and oil containing hair-loving components like amla, the brand has brought a kit of products aimed at reducing hair fall.
Thus, presenting something to a new mother is a wonderful way to show your love and support during what can be a difficult time. The arrival of a new baby is exciting but can also be overwhelming for a mother, especially for first-time mothers. A thoughtful and practical gift can bring comfort, relaxation and make their life easier.
Pic Credit: Pexels ( Kampus Production )
You might also like