Fashion
Jeans Every Woman Should Have Inside Their Wardrobe

305 Views
Published On: 06 Jun 2023 Updated On: 27 Jul 2023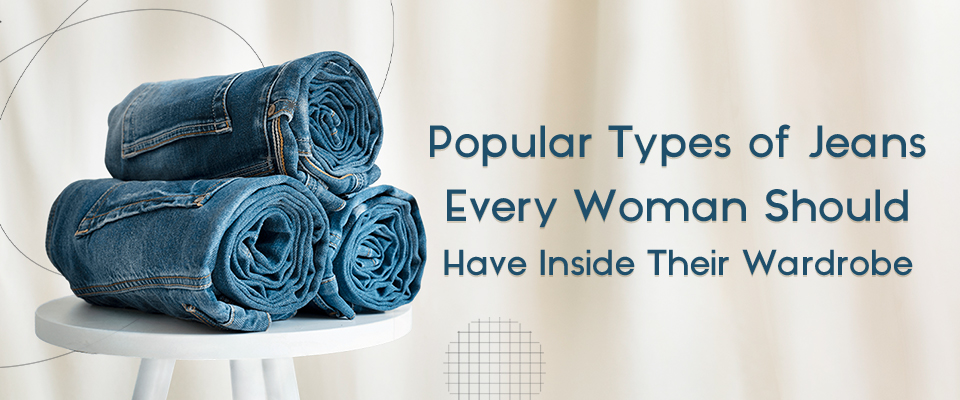 Denim is the most versatile, comfortable, and elegant piece of clothing that can be worn throughout the year. Denim trousers can be a perfect match for any occasion with any top-wear. It's very important to find the perfect fit for your body. It is always amazing to see the after-look. One simple pair of denim trousers can give you the most elegant style.
To explain the versatility of jeans, Georgio Armani, the famous Italian fashion designer, once said," Jeans represent democracy in fashion".
Find your perfect pair of jeans with the best design, and it can elevate the entire look without any bigger hustles. We have listed some of the most common and trendy jean types that can steal your heart. Check it out and find your perfect pair of jeans that can elevate your style and look.
Regular fit
Skinny fit
Bootcut
Boyfriend fit
Dad Fit
Flared
Jogger jeans
Slim Fit
Slouchy Fit
Tapered Fit
Flared
Straight Fit
Ripped Jeans
Mom Fit
High Waist Jeans
Low-Waist Jeans
Regular Fit
This range of jeans is one of the most common types of jeans among us. These jeans are very comfortable on your body and are specially designed for body types with almost proportional bodies. It will never be so tight or loose on your body.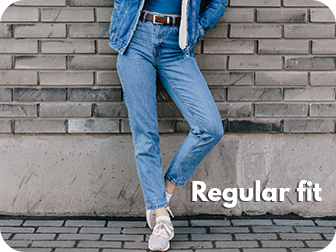 Skinny Fit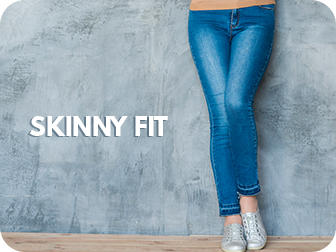 Skinny-fit trousers are the type of jeans that hug your body shape. These are stretchable and comfortable. Skinny jeans are the ideal pair for all seasons. You can wear this kind of pair to create a formal look as well as party wear.
Bootcut
The bootcut fit is slightly flared out from the ankle and gives a slightly dramatic look. But the flared part is not so similar to a bell bottom or flared jeans. You can pair this type of jeans with different kinds of footwear, and it is compatible to wear during any season and on any occasion. Bootcut jeans can be pulled up by all kinds of body shapes, but they always fit perfectly on a circle or rectangular body type.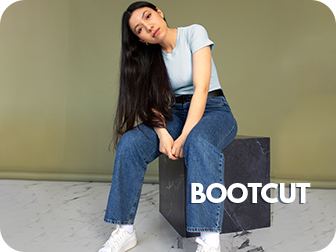 Boyfriend Fit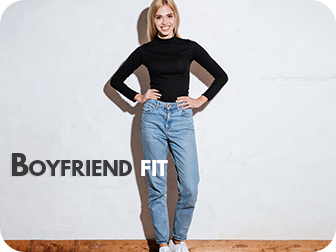 Boyfriend jeans have become one of the most popular types. The design concept has been taken from boy's jeans. Boyfriend-fit jeans give a relaxed and slouchy after-look. The best way to wear these jeans is to roll them up a bit from your ankle length. It is the best pair for a daily comfy look and can be paired with a shirt, t-shirt, crop top etc. Boyfriend jeans are a good fit for any body type.Find out the best boyfriend jeans for you. Here are some suggestions for you.
Dad Fit
Dad fit jeans are high waist jeans that fit up to the waist and hold them up. It gives a relaxed fit through the thigh. Towards the knee and ankle, it gives a loose fit. This actually replicates the way dads wear jeans. Dad fit is a new trend and is best paired with boots or sneakers. This type of denim is made for all body types.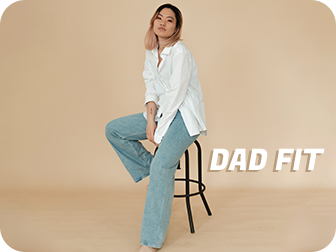 Flared Jeans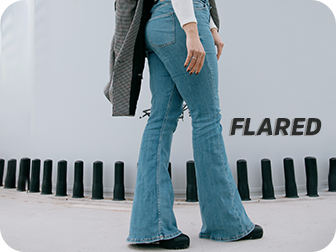 Flare jeans are mainly suitable for curvy bodies and are very comfortable to wear as they keep getting wider toward the knees. As a result, it gives a very dramatic look with wide legs. Flared jeans are ideal for a funky retro look as well as a casual one. You can wear it with a formal blazer to complete an ideal office look.
Jogger Jeans
Jogger jeans are very comfortable to wear. It looks like sweatpants, but it's a pair of jeans. This type of denim is ideal for a straight body type. Jogger jeans are so much more comfortable and relaxing on your leg, and they end up giving off an athletic look.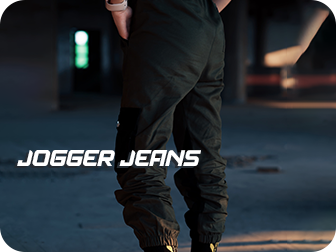 Slim Fit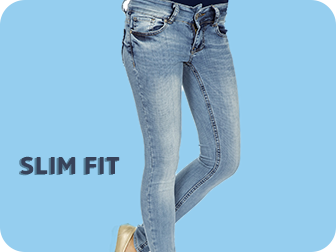 Slim-fit jeans are ideal for slim bodies, and they come with narrow leg space. The only difference between a skinny fit and a slim fit is that the slim fit has a larger ankle opening, whereas the skinny fit has very small leg openings. As these types of jeans give a regular fit, they can be an ideal fit for all body types.
Slouchy Fit
The slouchy fit is something that gives very loose fittings and is comfortable to wear. The jeans are very loose on the hips, thighs, and calves and hold the jeans up above the navel like high-waisted jeans. The jeans have a narrow opening toward the ankle. You can complete the look by pairing some oversized tops with slouchy-fit jeans.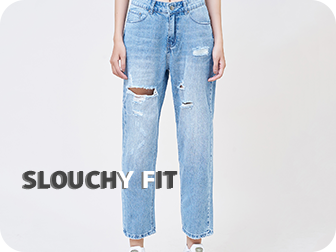 Tapered Fit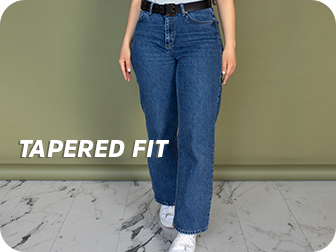 Tapered-fit jeans are also a type of slim-fit jeans. In this type, the jeans will become narrow gradually towards the ankle. Tapered jeans are ideally designed for daily wear, but you can also wear them as office wear sometimes. This type of jeans eventually makes you look taller and can be the best pair for short people.
Straight Fit
The difference between tapered and straight-fit jeans is that straight-fit jeans follow the same pattern from top to bottom, whereas tapered jeans gradually decrease the leg opening area. Straight-fit jeans are equally loose on the thighs, hips, and calves.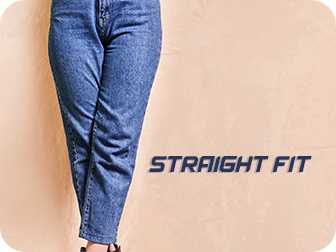 Ripped Jeans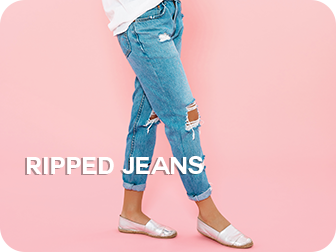 The old days are gone when people used to throw away denim once it got ripped. Ripped jeans are now a new trend. Most people are investing in ripped jeans, which cost more than a normal pair of jeans.
Mom Fit
Mom-fit jeans are the most comfortable type of jeans; they are a little loose but tapered in the ankle, and the overall look is not baggy. This is a high-rise jeans, ideal for daily wear.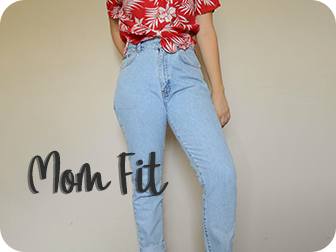 High-Waist Jeans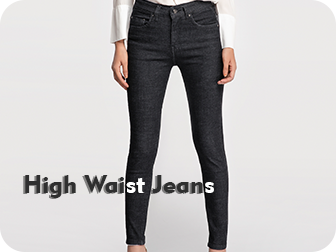 This is the most popular type of jeans available on the market. These are comfortable and also help to hide the extra belly fat and give an overall slim look.
Low-Waist Jeans
This is ideal for those who have a perfect waistline. Low-waist jeans will cover from below the belly button. These types are mostly designed for slim body types, and you can wear them with almost every kind of top.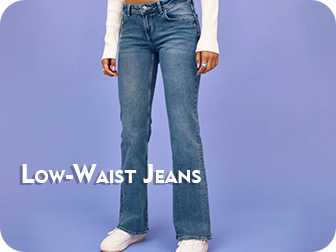 To flaunt your everyday look, a formal look, or if it's for a chilling party, jeans are the most common and safe choice to go for. You can wear your best fit with your favourite top, and you are all set to go. At the same time, it is very important to know your body type and what fits you better.
FAQs
Which is the most popular type of jeans?
In recent days, people prefer jeans which are loose, and comfortable. At the same time, ripped jeans are the new trend at the current time.
Are Skinny fit and Slim fit jeans the same?
Both jeans are ideal for slim body types. But skinny-fit jeans are tight on your skin in comparison to slim-fit jeans. Slim-fit jeans also have a wide ankle space.
Are mom jeans tight?
No, Mom's jeans are more comfortable, high-waist, and loose on the body.
For whom high waist jeans are best?
High-waist jeans are ideal for everybody. It can be a perfect pair for those who have little belly fat. The jeans can hide it and give a completely slim look.
What is a cigarette jeans?
Cigarette jeans are regular-fit jeans, specially designed for average body types. It is never too tight or too loose on your body.
You might also like
Wellness
29-Sep-2023
Dr. Bina Modi Wins Women's Empowerment Award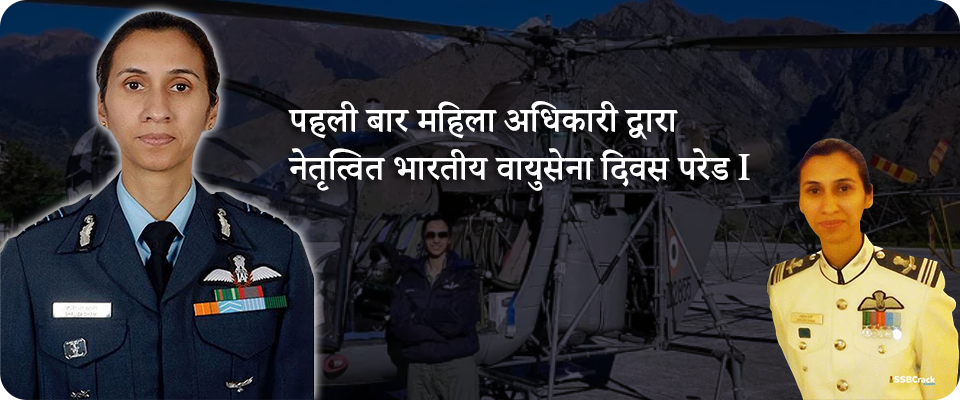 Wellness
12-Oct-2023
पहली बार महिला अधिकारी द्वारा नेतृत्वित भारतीय वायुसेना दिवस परेड…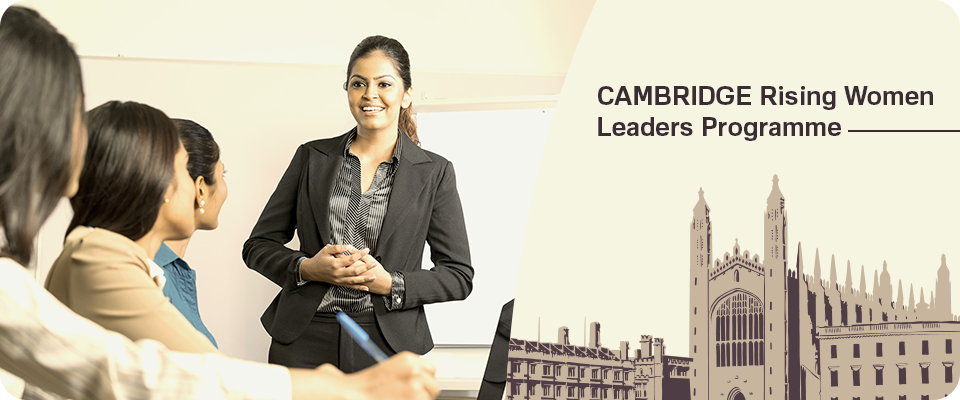 Wellness
31-Aug-2023
Know All About Cambridge Rising Women Leaders Programme