Some Engaging and Entertaining Games to Play in Train

117 Views
Published On: 31 Aug 2023 Updated On: 31 Aug 2023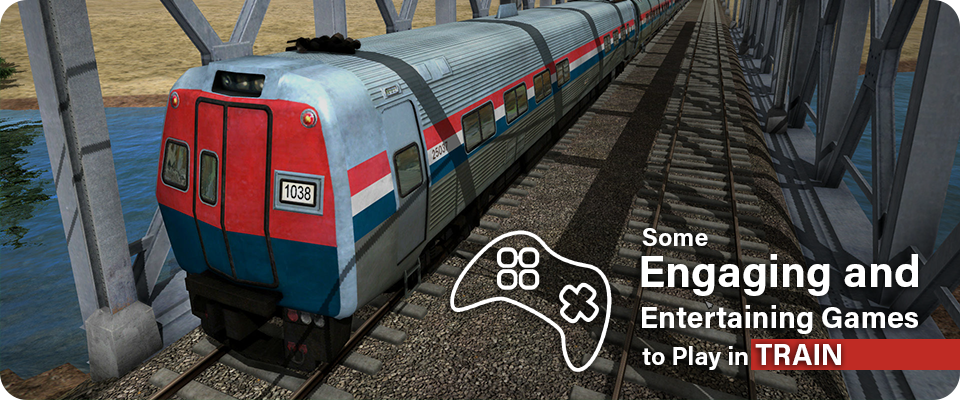 There is no doubt that travelling to and exploring new places is an exciting thing that we all love to do. And travelling by train can be a joyful and cost-effective way to explore new places. During your journey, you will get a chance to see many stunning landscapes through the window. Well, even though a train is a comfortable mode of travelling from point A to point B, it can also be the slowest option. If you are planning for a long train journey with your family and kids, then you may get bored. However, there are different ways to make your journey enjoyable. For example, having some interesting games on hand. Here, we have listed some fun and enjoyable games that you can play with your kid and family members during your journey through the train. So, let's explore those options.
Let's Make Your Journey by Train Pleasurable
We must say embarking on a comfortable train journey is an amazing experience that no other modes of transportation can offer. The diverse mix of people, the sound of locomotives, and the mesmerizing views through the window make train travel an adventure. But it is common to get bored during long journeys. So, how to keep yourself and your kids entertained during the journey? Well, it's very simple. Here you will explore different games that will never fail to inject a perfect dose of entertainment. Besides, these games will surely bring camaraderie into your long train journey.
The games that we have listed here will definitely appear to various audiences. So, relax, sit back, and let's explore the world of amazing games that you can play in trains.
Fun and Engaging Games to Play in Train
Card Games
We all can agree on the statement that card games are a common and timeless way to keep yourself entertained during a journey through trains. Card games are quite simple, and you don't need a lot of resources for them. Popular card games such as 29, Poker, and Rummy are excellent for starting a friendly competition and engaging with other passengers. There are also many kid-friendly card games that you can try, such as Crazy Eights, Go Fish, Rummy, and more. You can easily find out more about these games and how to play them on the internet.
Collaborative Store Telling
If you are travelling with your family, then this can be a perfect game to pass your time. The rule is very simple. All you need to expand your imagination with this. To play this game, start with a simple scenario or sentence, and then every person will then contribute two to three lines to the story. This will keep you all engrossed, triggering you to come up with more storylines that will lead to bonding and laughter. Give it a try, and we know; you all will make an epic story.
Spot By Colour
How about getting your train journey started with an easy and colourful game? Don't worry; you don't need to do any painting. To play this game, a person can choose a colour randomly and then say the colour. After that, others have to point out if they find something in that particular colour. For instance, if you pick the red colour, then your kid needs to find red vehicles, shirts, flags, or other things with the same colour. To make it more interesting, you can go for some intricate shades to ask to spot a sequence, for example, black dress > blue car, and red banner. You, kids, will love this game.
Board Games
Nothing can beat the level of excitement that a boat game offers. If you are travelling by train, board games are ideal for carrying along. You can carry a compact version of some popular and kid-friendly board games. For example, Snake & Ladder, Ludo, Chess, Pancake Up, and UNO can offer unlimited funds during your train travel. These games will never fail to keep your children engrossed. Besides, card games offer a nostalgic touch. If you forget to bring any card games, don't worry at all as you can find them at shops located in the station.
Try Out Balancing Games
If you want to play a game that has fewer rules, then give balancing games a try. As the name suggests, you just need to balance the pieces of the toy while stacking on each other. You can try Towering Yogis or Ninjaki, etc., which can be easily purchased online. These games are based on the old Jenga concept but are full of twists. While playing, your kid can recreate various yoga poses or learn the different skills of the ninjas. These games can even help you to develop a passion for martial arts and yoga in your children.
Puzzle Games
Puzzle games can also be an excellent option. These games are designed to make players have focus as well as cooperation. But at the same time, you can see the conversation between the family members going on. However, prefer to take a break of a few hours in between the rounds. Playing a puzzle game contentiously for hours can make your kid feel bored. To make it more interesting, buy 3D puzzle games, for example, Farm Puzzle and Disney Jungle Book etc. These games can be enjoyed by all.
Sing-Along
Nothing can kill the boredom of a long train trip. For this, you can make a playlist and ask everyone to sing. For more fun, you can have an antakshari or a singing riff-off. Once you stop singing, another person will sing a song that begins with the words or phrases that your song ended with. You will find it very entertaining and also funny.
I Spy
Well, this is an old game, but still, you all will enjoy it. The whole family can enjoy this game. The rules are simple; you need to spy an object located outside or inside the train and ask others to guess that thin. Well, you can use rhymes or songs to give a clue. You can also give them the first letter of the thing. For example, "I see something that begins with A". Everyone will then take turns guessing that item. Instead of letters, you can also choose colours as clues.
Wordsearch Game
People of all ages and kids love Wordsearch games. Well, by making it yourself, you can also customize a word search game to your kid's skills. Before your journey, make some words that are related to your train trip, for example, tickets, station, ice cream, coffee, locomotive, etc. Then you need to hide those words in a large letter grid and list down the hidden words on another piece of paper. Ask your kids to find those words. Words can be formed diagonally, backwards, or forwards. Prefer to make it a little tricky so that they can spend more time finding those words.
O and Xs
To enjoy this game, all you need a paper and a pencil. We must say that this X and Os or Crosses and Noughts is a fail-proof game and can be played during any situation where you need to wait. This game can be played by two people. One person will draw X, and another one will draw O. First, you need to draw two straight lines vertically and then draw two more straight lines crossing the previous lines horizontally. You will get 6 to 9 empty spaces. The first players will begin the game by drawing an O or X. Then, you need to draw your symbol. To win it, you need to get three of O or X in a row. This can be done diagonally, horizontally, and vertically. You and your kids can really enjoy this game for hours.
Dots
Create grids with dots on blank pages. Every player will then take turns to join the dots together. They need to create a box. If you manage to create a box first, you need to write your name's first letter in that box. Players with the highest number of boxes will win the game.
I Packed My Bag
This is a memory game where your kids will have to create a large list of items that they need to pack for a train journey. During this game, you need to ask your kids to choose a vacation spot and then ask them to make a list of items. To make it more interesting, you can set new rules like one can't repeat the item that has been named by others.
Play The Infinite Word Game
This game is really exciting and perfect for a family train trip. In this game, one person will start with a word, and others will say words that begin with the starting letter of the word. Now you might be wondering what the catch is. The players can't use words or phrases that have been named or not. We would suggest you not begin with long phrases or words.
A Lie and Two Truths
If you are travelling with your friends, this game can be super fun. Well, this will depend on the lies and truths you decide to share. Every player will make three statements, i.e., one lie and two truths. Other players need to guess which statement is true.
Travel Bingo
Make some customized bingo cards with landmarks and items you may see during your journey. Every player will get a card, and when they find items mentioned on the card, they need to mark those things off. If you manage to make it alike, whether it is diagonally, vertically or horizontally, you need to say the word Bingo, and you will be the winner of the game.
Name, Place, Animal, and Things
This game can test your quick thinking and vocabulary. To play this game, first, you need to choose an alphabet, and then every person has to write down an animal, a thing, a name, and a place that begins with that letter. If you complete all the categories, then say '" stop". After that, others can't write anymore. Unique answers will score points. If you manage to get more points, you will be the winner.
Closing Thoughts
During a train journey, distraction can be the easiest way to eliminate stress and boredom. And for this, you can try out these games. These games allow you to pass your time and also let you socialize and enjoy your train journey. A train trip may seem frustrating and tiring, but with these games, you can make it enjoyable for your kid and family. Every game listed here can entertain and engage the app during the trip. Besides, you can modify the games based on your kid's or family's preferences as well as available resources. So, enjoy your travel and get ready to have some quality time with your kid and family. Have you ever tried any of these games while travelling by train? If yes, then feel free to share your experience with us in the comment section.
FAQs
Are Train Trip Games Fun?
Yes, these games for train trips are super fun, as everyone can play these games. Besides, playing these games gives you an opportunity to create some unforgettable memories and strengthen the bond. 
Can You Make Your Solo Train Trip Fun?
If you are travelling alone and happen to meet friendly strangers, then you can play these games to make friends with them. For example, you can play card games, Board Games, etc., with fellow passengers.
Can I Use Electronic Devices for Games During My Train Trip?
Yes, you can use tablets, smartphones or other compact gaming devices to play games online during your train journey. However, this is an ideal option if you are travelling alone.
Can These Games Assist You Lower Travel-Related Stress?
It is a fact that long train journeys can sometimes be very stressful, but with games, you can easily lower your travel-related stress. These games increase interaction between family members and help fight boredom.
You might also like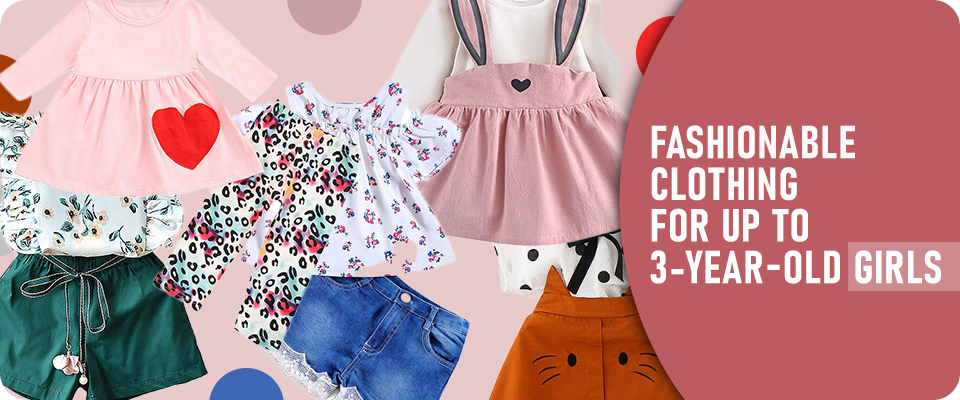 Wellness
03-Jul-2023
Fashionable Clothing for Up to 3-year-old Girls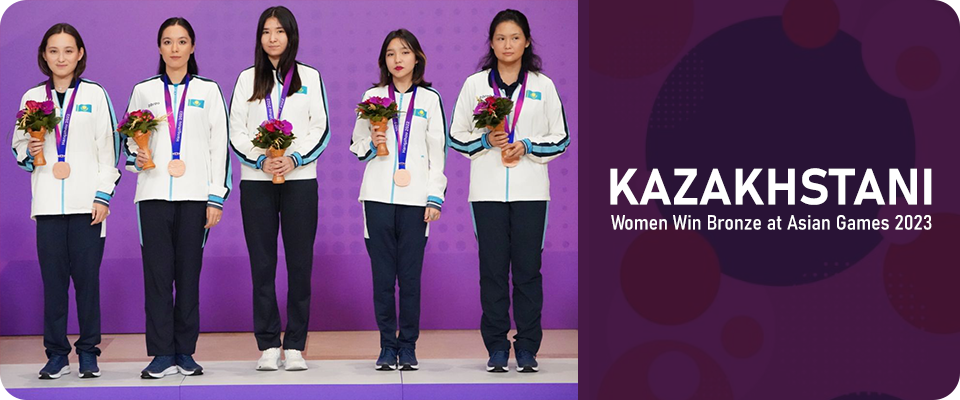 Wellness
10-Oct-2023
Kazakhstan Women Shines – Bronze at Asian Games 2023

Wellness
22-Feb-2023
Get the Best Strollers for Your Baby's Safety