Change
Know All About Cambridge Rising Women Leaders Programme

173 Views
Published On: 31 Aug 2023 Updated On: 31 Aug 2023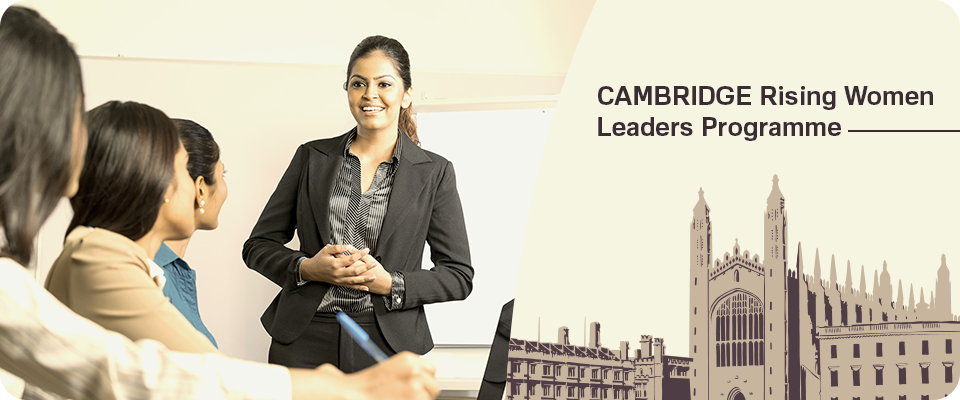 Cambridge University is all set up to deliver a development and leadership program entirely focused on women across the globe. The Cambridge Judge Business School Executive Education brings you an exclusive program designed for women full of potential and looking for ways to advance their level and grab the opportunities to attain leadership opportunities. Through this program, ambitious women seeking to reach their ultimatum, the course provides intensive immersion in key skills and self-reflection opportunities.
The interconnected learning pillars associated with this program which are present to cultivate your intrinsic leadership abilities include strength building, continued learning, strength-building, shared experiences, and self-awareness. This program is delivered on a live platform and face-to-face session which includes six academic half-day sessions together with a small group of individuals from diverse cultures, traditions, sectors, and geographies. Upon completion, individuals become members of the Cambridge Wo+Mens Leadership Centre.
Benefits of the Women Leaders Program (As an Individual)
Being on this program, you can gain several benefits with which you can enhance both personal and professional relationships. Let us know how beneficial these courses are:
You are sure to develop a positive mindset on the outlook of strength-based perspective towards leadership.
Approaching the present career issues in your life and deploying a clear career action plan towards senior leadership goals. Obtain necessary advice on boosting your career using reflective learning.
Get to talk with the executive seniors about their journey to the top with informal talks.
Receive a strong peer networking experience and participation of individuals in peer-to-peer mentoring.
Engaging yourself in vocal as well as physical workshops, practical skill assessing, and psychometric assessments.
Upon completion, individuals become members of the Cambridge Wo+Mens Leadership Centre.
Benefits of this Program (For your organization)
You not only get benefits individually but with the resources offered it is going to benefit your organization as well.
You can now return to work and lead your team with maximized confidence and deep knowledge of your very own leadership pattern and style.
Application of your gained knowledge and experience to deliver research-based, cutting-edge frameworks to your organization's hurdles.
Imparting your experience and knowledge of world-leading perceptions with your work colleagues.
Courses and Contents of the Program
The content of Cambridge Rising Women Leaders Program is divided into 6 modules. Each module is focused on certain aspects and skills related to your personal or professional development.
Module 1: Strength-based approach and your leadership strengths
This module includes:
How to reframe your mindset and approach towards strength-based leadership development.
Discover ways to advance your career through reflective learning.
Engage in discussions while considering of perspectives & expectations of those you lead and arrive at a conclusion on how to become a good leader keeping all these in mind.
Obtain constructive and qualitative feedback on your strengths and leadership qualities.
Look out for loopholes that hinder your development and work on those to reach your leadership potential.
Module 2: Finding meaning in work and resilience
Explore how to find meaning in the work you do.
Consider the things that boost or stimulate your happiness levels.
Know what is resilience and discover ways to tackle issues effectively at the same time identifying your triggers and 'pause buttons.
Vocalize your personal vision statement and identify the pluses & minuses in your day and how to balance them.
Module 3: The power of communication and negotiation strategies
Focus on how your physical habits affect the impression you deliver to others and how they affect how you are feeling.
Revamp your physical posture, eye contact, and breathing via several exercises with Leandra Ashton who is an actress and the founder of the Flying Cloud Theatre.
Understand and conduct research on negotiation & learn how to overcome the specific challenges affecting women.
Using a practical framework to optimize your mediation approach as a female leader.
Module 4: Networks and how leaders define success
Understand how networking plays a significant role in the advancement to leadership positions.
Identify the key characteristics of your network and areas that need improvement.
Obtain insights on developing high-performance teams from Dr. Cath Bishop, former Olympic rower and a diplomat.
Recognize how you as a leader define success for yourself, your teams, and your followers.
Module 5: Career Negotiation Strategies
Explore how to advocate yourself and negotiate effectively for a higher compensation package.
Work through a case study & discuss how to deal with dismissive comments and make a compelling case for yourself.
Explore how power is used, deflected, and redefined.
Learn and understand the challenges faced when negotiating with your superiors and the gender influence.
Become proficient in negotiating more effectively and confidently.
Module 6: Managing difficult conversations and the power of communication
A case study that includes watching a difficult conversation between a rising woman and one of her reports. Discuss the pros and cons of the woman and highlight what she does well and the areas she could improve.
Observe and take note of the key behaviors to tackle difficult conversations.
Learn and know how & when to use vocal dynamics to make sure you have been heard.
Understand the techniques to deploy new ideas in your team and ensure positive outcomes.
Modes of Learning
There are two modes of delivery from Cambridge University. You can choose the one that suits your liking.
Face-to-Face Learning:
Spend three inspirational days in the historic and beautiful city of Cambridge and away from your home & office. Being away from your home provides you with space to focus on your learning and networking objectives. You can even join the 'Cambridge Union '-style debates, hear from guest speakers and the faculty, interact with carefully selected peers, and experience group exercises, role-play, and discussion both in and outside class.
Live Online Learning:
If you cannot afford to present physically, you can opt for the face-to-face live learning classes which are delivered with quality with which you can learn right inside your home or office. The live sessions undoubtedly offer you richly immense interaction with the faculty and peers. This travel and budget-friendly option enables you to apply what you learn in real-time and share experiences regarding it in the subsequent days. You'll experience virtual debates, hear from guest speakers and faculty, and experience breakout groups and role-play, all in a seamless virtual environment.
Course Completion Certification
This program anticipates Cambridge Judge Business School General Management Certificate of Achievement. Upon completing this, that is GMCA, you are going to be an associate member of Cambridge Judge School's global network of graduates and business-focused University of Cambridge alumni, faculty, and staff. The program is certified by the CPD Certification Service.
Dates and Fees
| | | | |
| --- | --- | --- | --- |
| Format | Dates | Duration | Fees |
| Face-To-Face | 27-29 September 2023 | 3 Days | £3,450 + VAT |
| Live Online | 22-24 November and 29 November- 1 December | 6 x 0.5 Days | £2,600 + VAT |
Candidate Eligibility
The eligibility criteria are pretty simple and easy to understand. The program welcomes any individual who is high-achieving and has high potential. Here are the criteria
You are determined to enhance your organization's professional capabilities.
You are looking to build your personal capabilities outside the office life.
You are in the early to middle phase of your management career, with between three to 10 years of experience.
To know more about this program or regarding the availability of seats, upcoming dates, and the faculty, or to get in touch with the university, make sure you visit their official website to learn more. Here is the link to apply or book a place in this program.
You might also like

Wellness
21-Feb-2023
Best Cooking Oil Brands in India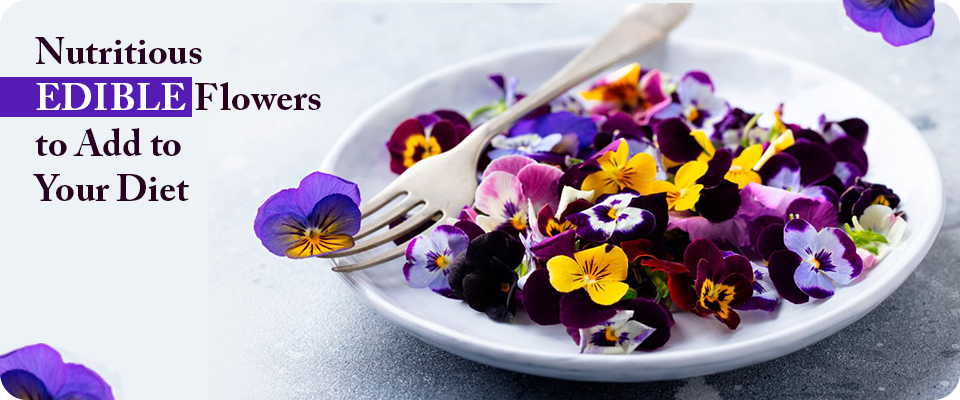 Wellness
11-Sep-2023
Nutritious Edible Flowers To Add To Your Diet

Wellness
07-Nov-2023
Malavika Hegde: वह महिला जिन्दगी में CCD को उसकी संपूर्ण…