Change
Mother Sita Devi Yogendra: First Female Yoga Guru

115 Views
Published On: 28 Jul 2023 Updated On: 17 Oct 2023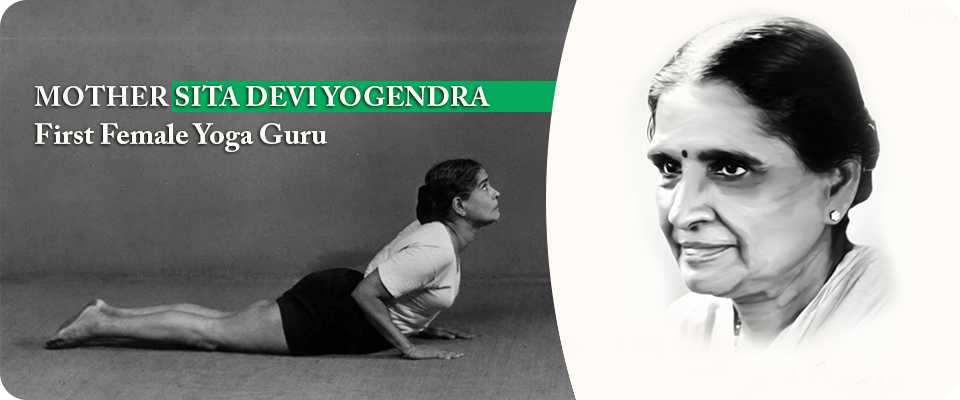 Yoga is beneficial to both mental and physical health regardless of gender, age, and other norms. Not only that, it enhances the body's balance, and flexibility and helps you manage stress effectively. Regular yoga practice relaxes & creates mental clarity in one's life, and can have a positive impact on a person's exercise capacity. It imparts more energy and keeps your mind in a state of calmness offering brighter moods.
Back in those times when yoga was introduced, only men carried out the yoga forms and exercises. Women were not encouraged to perform yoga exercises. Smt. Sita Devi Yogendra was the person to recognize that yoga benefitted everyone despite gender or age and so she encouraged women to part in doing yoga every day for attaining better health.
Sita Devi noticed that hormonal problems resulted due to menstruation, and pregnancy problems can be managed and handled well by practicing yoga. She was determined to take yoga to every woman out there to achieve a healthy & better life. But carrying out this was not easy. She had to face many obstacles to finally witness her dream come true. She is the first female yoga guru to open the pathway of yoga for women.
Early Life of Sita Devi
Sita Devi Yogendra who is fondly called 'Mother' was born on June 1, 1912. At the age of fifteen, she got married to Shri Yogendraji in the year 1927, September. Yogendra Ji was a pioneering head at The Yoga Institute in Santacruz. Sita Devi was introduced to the world of Yoga right after her marriage by her husband Yogendra Ji.
Sita Devi and Yoga
It was a difficult task for Sita Devi Ji to convince both men and women that Yoga is for everyone and should not be restricted to one specific gender. Determined, she ventured out by setting herself as an example to introduce the various merits yoga has to offer to women. She successfully excelled in carrying out her duties as both a homemaker and yoga trainer. Incorporating yoga, she absorbed the essential & sufficient knowledge about yoga in just two years' time. Sita Devi was affectionately addressed as 'Mother' because she represented the best & dignified example of a life of love, care, dedication, and sacrifice for the sake of her husband, children, and the whole community.
Sita Devi worked as a secretary-treasurer of the Institute and as well as the head of the lady department. She actively started contributing articles related to yoga in many journals through her perception and learnings. She even had a basic knowledge of human physiology, anatomy, and medical care. She wrote articles for 'The Journal of The Yoga Institute' and 'Classic Yoga International.' While accomplishing this, she began training women and children about yoga in the institute itself.
She has handled more than 5000 cases in her lifetime and penned down each one of those in her book. All of her understanding and the knowledge she delivered regarding yoga were recognized as appropriate by medical professionals. This shows how deep her knowledge in the field of yoga science, personal development & improvement was.
Yoga is For Everyone
Smt Sita Devi was the only woman back in those times who believed that yoga is a universal pursuit and shall not be held under any gender prejudice. Her first article was published under the title 'Easy Postures for Women' that gained various editions as the years passed. According to her yoga is not restricted to just one gender and the yoga authorities allow even prostitutes to practice yoga. Sita Devi conjectured that even though men and women vary in terms of psychological and physiological aspects, the purpose of yoga remains the same for all genders.
Through her experiences and learning, she arrived at the conclusion that modern-age women would need the practicing yoga for better health. For this, she even wrote many articles regarding yoga and its need for women. Each student and woman respected and admired her for her irresistible service to them. The revised edition of her book has been declared the first authoritative book on yoga for women which is written by a woman, all over the world. The book 'Yoga Physical Education for Women', has been translated into several languages.
Benefits of Yoga For Women
There are several benefits of yoga but some are specific and are in the favour of women. Some of them are listed below.
Research studies by Japanese researchers in 2015 have shown that practicing prenatal yoga can help you throughout pregnancy and labor. Not only did it manage stress & pelvic pain but also improved the birth outcomes such as less delivery time.
It reduces the symptoms of premenstrual syndrome and even menopause symptoms.
Increased bone strength & bone mineral density along with improved sleep has been seen according to the studies and research.
Yoga can lower blood pressure, and cholesterol, and lowers the risk of cardiovascular diseases.
It even boosts metabolism, helps manage weight, and tones the body.
Conclusion
It is not surprising that Sita Devi Yogendra was convened as a mother. Her guidance, firm determination, and assistance in making Yoga a part of Women's life is commendable & is to be cherished as years come & go by. Her dedication and service toward yoga have successfully achieved in creating a way for women to attain better physical & spiritual health. Her undeterred assistance in the field of improvement of the overall health of humans has raised the curtains of physical education in India. She departed this world in 2008 at the age of 97.
Overall, she was an inspirational figure to women and girls out there who are passionate about achieving what they dream or what they want. She trained many women and kids throughout her life and left a long-lasting impression in the field of yoga as well as Indian History. Hats off and immense gratitude to Mother Sita Devi, whose bravery and courageous footsteps paved a new doorway for women and guided generations to wellness.
You might also like

Wellness
30-Nov-2023
Tara to Rani: Women-centric Role Achievers in 2023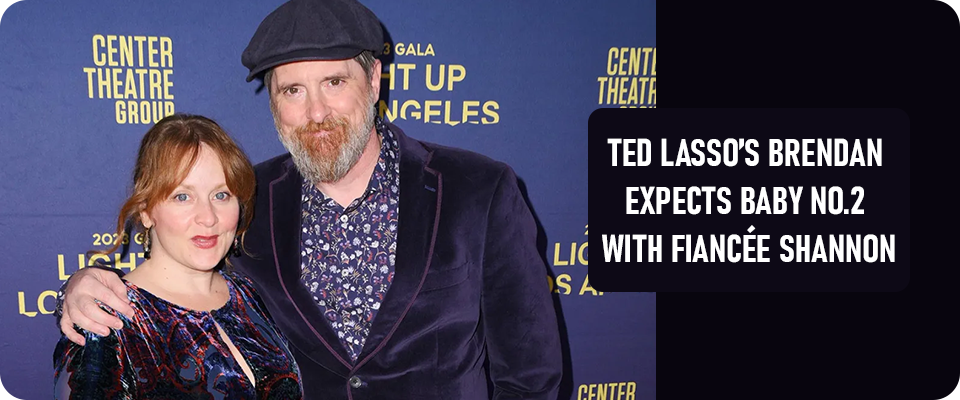 Wellness
27-Sep-2023
Ted Lasso's Brendan Expects Baby No.2 with Fiancée Shannon

Wellness
14-Feb-2023
Cleanse and Conquer: Refresh with Best-Smelling Body Washes