Beauty
Cleanse and Conquer: Refresh with Best-Smelling Body Washes

151 Views
Published On: 14 Feb 2023 Updated On: 27 Jul 2023

After an exhausting day long of hustling, lathering yourself with a good-quality shower gel will surely assist you to relax and de-stress. It can also help you feel more energised, revived, and rejuvenated after a quick morning shower. You get the best grooming, moisturising, and scented experience since it eliminates impurities and leaves your skin feeling velvety. On the other side, using a bar of soap could make your skin feel harsh and dehydrated, but that is not the case with the best-smelling body washes. Why? Because body washes mostly include moisturising and hydrating components that leave your skin silky smooth. Here, we have picked out our top 12 best-smelling body wash so you don't have to go look elsewhere.
Warm Vanilla Sugar Shower Gel by BBW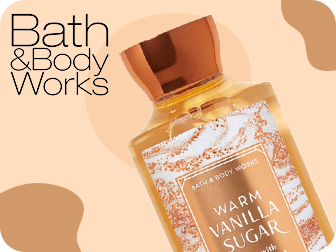 Warm Vanilla Sugar shower gel by Bath & Body Works is probably one of the most sought-after products in India and internationally due to the fact that it has the most amazing aroma filled with several beneficial ingredients. This shower gel is enriched with the goodness of aloe vera, Vitamin E, Vanilla extract, and shea butter. The white orchid, sparkling sugar, and an alluring combination of1 vanilla will have you smell heavenly.
The fragrance of this gel lasts at least 2 hours post-shower, but it could depend on the individual body's pH level. In terms of the consistency of the gel, it has a mid-thickness level, which is perfect for lathering nicely. If you are usually a fan of the vanilla smell, we highly recommend this shower gel.
Satsuma Shower Gel By The Body Shop
The Body Shop is known for its premium quality and use of natural components products, and one of our favourite picks from their shower gel line is the Satsuma Shower Gel. Vitamins and antioxidants incorporated from satsuma extract and essential oil help to keep your skin healthy while smelling amazing. This is an essential point while shopping for shower gel since many products can strip off your skin's natural oils, causing it to feel tight and dehydrated. Satsuma's citrus aroma is incredibly energising and enlivening, making it the ideal option for a morning shower. Your senses will be stimulated by the delicious orange and mandarin notes, and you'll feel renewed and energetic for the rest of the day.
Pink Caribbean Clouds Shower Gel By Kimirica

The Pink Caribbean Clouds Shower Gel by Kimirica is another fantastic option for those looking for a healthy and revitalising shower experience with a soothing smell. This shower gel is filled with the goodness of ingredients like pomegranate, nettle, and soya extract, which are rich in vitamins, minerals, and antioxidants. Additionally, this shower gel is sulphate and silicone free, so, if you have sensitive skin or suffer from any skin conditions, this would be a great choice to go for. The elevating fragrance of elements like peach blossoms, roses, and red apples will surely invigorate your mind and leave you feeling refreshed every shower.
Deeply Nourishing Body Wash By Dove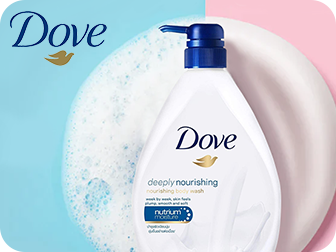 This good old nourishing body wash by Dove is everyone's favourite, including mine. Apart from the delicate and mild scent, this cream-consistency body wash helps nourish and soothe our bodies because of its gentle formulation. This product can be used by both men and women and is safe for kids as well. While the rich, creamy texture of the body wash contains gentle cleansers that will leave your skin soft and silky, it also contains ingredients that help keep natural moisture. By creating a creamy lather and preserving the skin's moisture barrier, the product can replace the nutrients lost by the skin. There's a good reason why so many ladies like to keep this body wash in their shower routine!
Coconut Joy Exfoliating Body Wash by Palmolive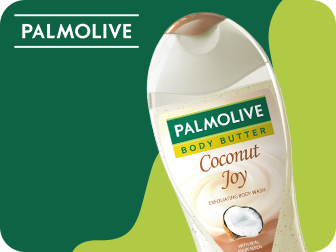 The Palmolive coconut joy exfoliating body wash has a cream-based consistency and is a great option if you are searching for a body wash that exfoliates well and is packed with natural components. Because it contains natural compressed coconut extract, it acts as a great source to exfoliate our skin, while the fatty apricot seed and jojoba butter extract aid in softening the skin. This Palmolive shower gel deeply moisturises the skin, giving it a healthy glow. All skin types can use this mild formula, which helps preserve the natural pH balance of the skin while removing impurities and dead skin.
Juniper & Geranium Body Wash By Fiama

The Juniper & Geranium Body Wash by Fiama thoroughly washes the impurities on your skin and fills the air with the distinctive scent of juniper berries and geranium. This bathing wash thoroughly repairs and restores the skin, making it supple and moisturised. Juniper & Geranium Bodywash was developed using touch-activated fragrance technology, which, when you touch it, releases a revitalising scent that lingers for up to 8 hours post-shower.
Coconut Water & Mimosa Flower Bodywash By Love Beauty and Planet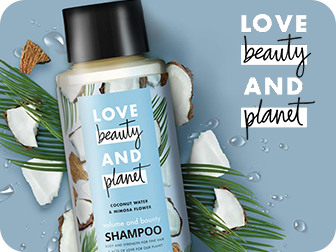 Our next pick is the Coconut Water & Mimosa Flower Bodywash By Love Beauty and Planet, which is a great hydrating body wash that keeps your body moisturised and smelling fresh. The pure coconut oil used in the body wash helps keep your skin smooth and supple. Coconut oil is popularly used by Indians and is known to be rich in antioxidants, vitamins, and fatty acids, which are great for enhancing skin elasticity protect from environmental stressors. What's more impressive about this brand is that the body wash bottle is biodegradable and the content is free of parabens, silicones, and animal cruelty.
Sensual Shower Gel By Palmolive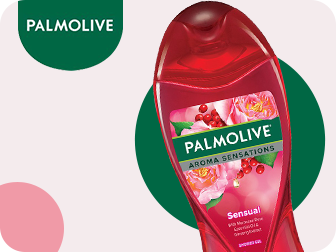 With every wash, the tropical components in the Palmolive Sensual Shower Gel cast a tantalising olfactory enchantment. This rejuvenating body wash helps calm the body, restores the skin barrier, and boosts your low energy after a tiresome day. By using this shower gel, we can bet that your skin will be thoroughly groomed and toned from the benefit of the rose extracts properties in the mixture. The shower gel is also formulated with anti-ageing and antioxidant components like Vitamin C essential oil and ginseng extract, which could also help brighten your pigmented skin.
Rainbath Body Wash By Neutrogena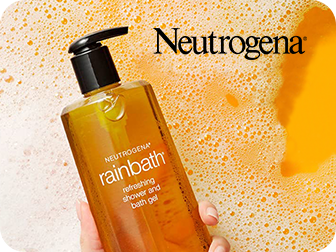 We can confidently say that there is nobody in the universe who does not love this absolute classic Rainbath body wash by Neutrogena, the OG of all body washes. With a custom combination of zings, berries, and herbs, this shower gel will make you feel like you are receiving a spa treatment right at home because of the rich, buttery texture it creates and the enticing aroma that infuses your shower room. The best part is that it washes your body thoroughly and leaves your skin feeling velvety smooth. This smooth and delicate shower gel, which is best suited for dry skin, will offer you a refreshed start on Monday mornings. Additionally, you can also use it to lather and shave as it will leave your skin feeling remarkably smooth after shaving.
Creme Bath Tropical Forest Body Wash By Kimirica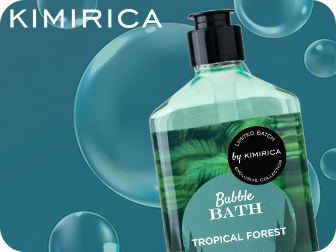 Our last selection for you is this cream-consistency body wash by Kimirica, which is a lovely option for those who love fragrances because it is made with the benefits of ginkgo biloba, white tea, and argan oil. Use Kimirica's Tropical Forest body wash to have a soothing bath and experience the freshness of the exotic tropical woods in the comfort of your own home. This product is blessed with loads of pro-vitamin B5 and vitamin E, which are nutrient-rich and deeply purify and nourish the skin. The non-drying, calming, and lightweight solution offers a revitalising and energising bath.
Oatmeal & Shea Butter Body Wash By St.Ives

This Body Wash with oatmeal and shea butter is formulated to soothe the skin while calming the mind and body and creating a luxurious creamy lather. By removing germs and unpleasant grime that might damage your skin's sensitive surface, the body wash offers radiant skin by the end of every wash. This shower gel by St.Ives is one of the most suitable options for individuals who want organic and skin-safe body washes as it is prepared with purely natural ingredients including oats and shea butter extracts.
Alphonso Mango With Vanilla Beans Body Wash By St. D'vencé

Using the benefits of vanilla beans, mango butter, and aloe vera, the St. D'Vencé Alphonso Mango Body Wash is non-allergenic. Due to the Vanilla Bean and Aloe Vera extracts contained in this product that shield and soothe inflamed skin, this body wash is loaded with anti-microbial and anti-inflammatory characteristics. Additionally, it is devoid of mineral oils, which means it will cause fewer to no breakouts and congested pores. Every shower session, your mood will be boosted by the electrifying aroma of mango and vanilla notes. Furthermore, you will also benefit from the anti-ageing effects because of the Mango extracts, which are only a plus for giving your skin a youthful appearance. This body wash is excellent for all skin types because it doesn't include paraben or sulphate.
What To Look For To Find Your Best Smelling Body Washes
Components:
The first thing you should look at is the body wash's list of ingredients. They are normally listed on product labels at the back of the bottle or packaging. Components like rosemary, tea tree, glycolic acid, salicylic acid, and peppermint oil are some of the good ones you should be looking out for among others. Avoid any ingredients which might give you a skin reaction and instead choose those that are suitable for your skin type.
Harmful Substances:
To prevent your skin from facing side effects and harm, stay away from body washes that contain substances like alcohol, SLS, SLES, paraben, sulphate, artificial fragrance, alcohol, phthalates, artificial colours, formaldehyde, phthalates, mineral oil, retinyl palmitate, coal tar, hydroquinone, triclosan, triclocarban, formaldehyde-releasing agents, and all synthetic fragrances.
Hydrating Compositions:
We understand that deciding on a body wash could be challenging considering there are many great selections on the market. However, try not to get distracted by all the tempting aromas. Pick a shower gel that thoroughly washes and hydrates the skin, and leaves your skin feeling soft and scrupulously clean. If your skin is dry, go for a body wash with hydrating ingredients like plant oils and glycerin.
Fragrance:
The majority of these body washes contain perfumes in it, so, choose the scents that are strong, light, or delicately aromatised according to your tastes. Additionally, go for body wash that has a lasting impact post-shower. The composition ought to be able to conceal potent body odour while wrapping you in a lasting, scrumptious aroma for hours.
Varieties of Body Washes Available On The Market
Body wash or shower gels come in different consistency and varieties, which makes the shower routine more interesting and fun. Here are the different varieties available on the market so far:
Gel-based:
This type comes in a gel consistency and is usually labelled as Shower Gel on the product panel. They are mainly manufactured for skin-exfoliating practices. These gel-based body washes are often transparent, have vibrant colours, and are marketed as body washes or shower gels. Compared to soaps or shampoos, they have a richer scent and the aroma lingers longer on the body. For those with normal to oily skin, this type of body wash is favourably recommended since they adequately clean the skin of any excess sebum production or grime without stripping off the skin.
Foam based:
If you're constantly on the go, a foam-based body cleanser is a great option and a timesaver. It comes with a foamy texture and doesn't need to be applied to your body with a loofah. With this variant, your body will be cleansed and they effortlessly bubble up with a minimal amount. This type of body wash has elements that are identical to those in shower gels and creams but slightly differ in aroma and a few other nominal compounds. This variation is recommended for those with sensitive skin as it contains moisturising qualities.
Cream based:
In comparison to shower gels, cream-based body washes have a significantly thicker and butterier consistency. The texture of this type resembles body lotions, and since shower creams include more hydrating mechanisms than the other variants, it is excellent to keep your skin moisturised throughout the day. Adding cream-based body wash should be a part of your regular regimen if you have dry or sensitive skin. These are best suitable during the winter when your skin tends to get drier than usual.
Scrub based:
Our body needs a thorough scrub, just like our face, and a shower gel is not sufficient in this scenario as they are not designed to remove dead skin cells from the body. Using the body scrub will make your skin feel moisturised, bright, and smooth after a bath. The consistency of this variety is almost identical to face scrubs, but mind you, you should not use it on your face! The body scrub contains small, multi-ingredient granules that aid in eliminating the body's dry skin cells. Although the body scrubs might be a little more expensive than the other varieties, they are most loved because of how efficient it is in renewing the skin.
Pic Credit: Pexels
FAQs
Is There Any Hack To Prolong The Aroma Of Body Wash After Showering?
Yes! It is advisable to moisturise your skin shortly after taking a shower if you want the smell of your body washes to last longer. The body wash's scent will remain even longer as a result of the skin being able to retain more moisture. It's better if you use a moisturizer of the same brand as your shower gel. 
Are Scented Body Washes Healthy For Your Skin?
Scented body washes are safe for your skin as long as they contain perfumes that were organically extracted. Make sure a body wash doesn't include any synthetic scents before purchasing it.
Is Body Wash Better Than Using Soap?
Soap has the propensity to overdry the skin, robbing it of its natural moisture and changing the skin's pH balance. Meanwhile, body wash is more moisturising and effectively exfoliates your skin without stripping it off. Therefore, body washes are rather a recommended use. 
You might also like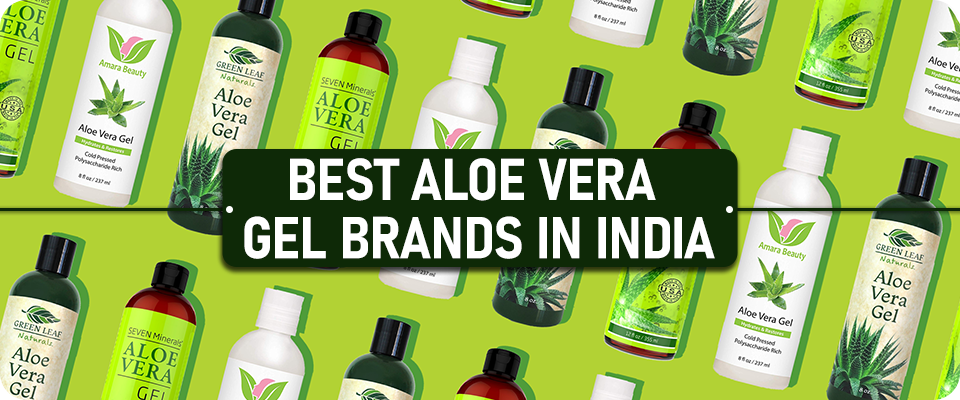 Wellness
06-Jul-2023
Best Aloe Vera Gel Brands in India

Wellness
14-Feb-2023
Cleanse and Conquer: Refresh with Best-Smelling Body Washes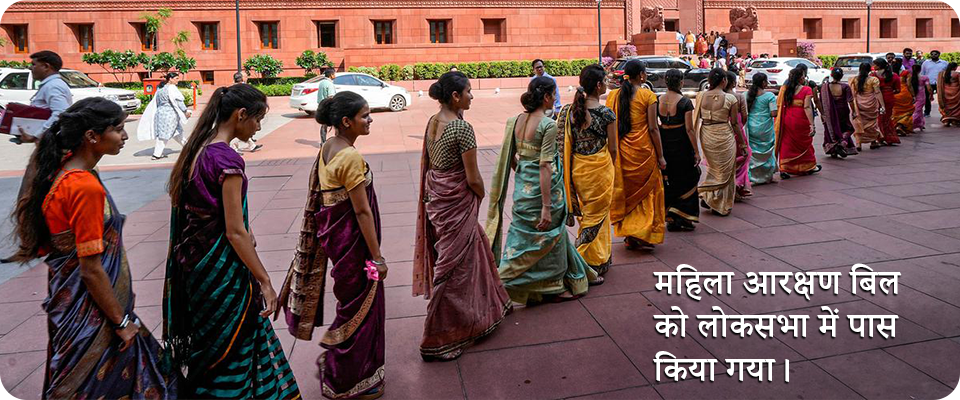 Wellness
06-Oct-2023
महिला आरक्षण बिल को लोकसभा में पास किया गया।