Beauty
The Best Nail Polish Brands in India for Every Budget

507 Views
Published On: 16 Feb 2023 Updated On: 31 Aug 2023

Nail polish has always been popular, and while there used to be only a few brands in the market, now you will be surprised by the sheer number of options available. The Indian nail polish market has a lot of good brands, which are of good quality and quite affordable. There is no shortage of textures or colours to choose from. We all love to have beautiful nails because it shows off our personality.
So, with so many brands providing nail paints in the latest colours and fantastic formulations, you must be asking yourself, 'Which nail polish brands are the best in India?' Well, we have done the hard work for you and compiled a list of the Best Nail Polish Brands in India that offer you chic shades to add to your collection! And with that, let's begin!
Best Nail Polish Brands in India:
Lakme

Lakme nail paints are one of the most well-known nail polish brands in India. This brand offers a wide range of colours from metallic to creams. You can find any colour in Lakme nail polish. Lakme nail paints are one of the fastest-selling nail polishes in India right now. You can purchase a range of colours from Lakme nail paints such as Nine To Five, Color Crush, etc. These colours are priced from Rs 120 to Rs 250 depending on the colour variant you are looking for. Lakme nail paints come with an easy-to-use applicator. This applicator glides smoothly on your nails and gives you a glossy finish with just one swipe.
Maybelline
'Color Show' is the most popular variant of the Lakme nail polish range. It has a variety of shades for everyone, from those who want to sparkle up with glitter to those who just want a metallic look or just want a shiny base. You can get hues like a dazzling diva or glitter mania for around 160-170 INR. It is certainly affordable and the colours won't break the bank. Plus, they have a long-lasting effect and you can easily try them out. If you're looking for a curved brush to apply your Maybelline nails, you've come to the right place. They come in lots of shades and people love them for their smooth formula.
OPI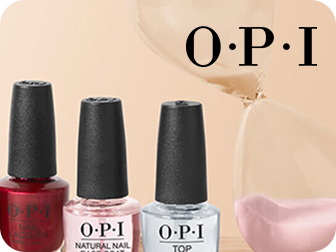 If you're looking for nail polish that won't break the bank, look no further than O.P.I. They're one of the top brands in the world when it comes to nail lacquer quality. Sure, they're pricey, but they have a formula and finish that you won't be able to find anywhere else! You will find a range of quirky colours like taupe, beige, mauve, and lilac, all of which are subtle and elegant. They are super long-lasting and give off a thoroughly high-sheen finish, which makes them a deserving placement at the top. Plus, their 'Nature Strong' assortment is 100% cruelty-free and only uses plant-based components from nature. You can purchase their neon, shimmery, or matte effect colours at a minimum expense of Rs 700 to 800 per bottle of 15 ml.
Colorbar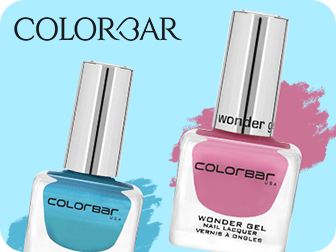 Colorbar is one of the most popular nail polish brands in India, offering a wide selection of nail paint in a variety of colours. With over 120 different shades to choose from, Colorbar nail lacquer is an ideal choice for those looking for nail polish that is both safe and durable. Not only does the formula of Colorbar nail polish have no toxic, yellowing or breakage effects, but it also offers diverse shades that stay for a long time. Additionally, the range of colours available in Colorbar is well-known, with shades such as Amethyst, exclusive numbers 56 and 44, and Fearless Red being some of the popular choices. These nail lacquers can be purchased at an affordable price between 150 INR-300 INR per 9ml bottle. Colorbar nail polish is highly recommended for its easy access, shade range, grade, and quantity.
Faces Canada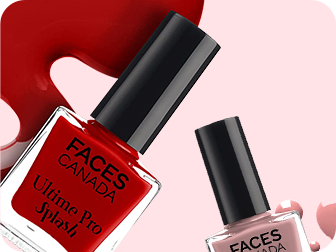 This acclaimed assortment of nail enamels from Faces Canada offers a wide selection of metallic and regular colours that can be used for daily wear. The Face Canada enamels are renowned for their top-quality performance, rapid drying, and persistent results. Not only that, but the Faces Canada polishes are also popular among users because of their paraben-free and cruelty-free qualities. This range has all the desired colours and is also cost-effective. The Face Canada nail polish prices range from Rs. 199 to Rs. 400, and we highly approve this brand for its calibre, portion, cost, and spectrum of colours.
Nykaa

Nykaa is another local label that has earned its name starting with a couple of oils and a handful of different types of nail paints. They have a remarkably fascinating collection of nail lacquer like the Cookie Crumble or the Mirror Chromes collection, which is an excellent choice to show off on a date night. Their nail polish is effortless to apply and we love the unicorn collections which are a flawless blend of pastels and chrome. The nail colours are highly pigmented which gives an intense finish and last for a long time.
Ellement Co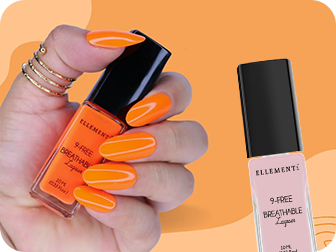 Did you know? Our most-beloved superstar, Priyanka Chopra, chose to wear this nail-dominant brand during her bid day. Ellement Co offers a wide array of nail-care essentials, from Acrylic powders to gel polish to tools. It is a comprehensive shop where you will find all your needs for your nail maintenance. Apart from that, the brand has some incredible vegan and non-irritating nail shades, which makes them one of our best picks for the best Indian nail polish brands. Their vegan gel polish offers simple yet elegant packaging, which is exceptionally pigmented and assures it could last up to 3 weeks without falling out.
House of Makeup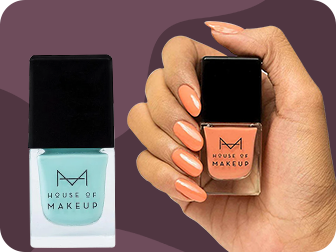 House of Makeup is one of the newest brands that has jumped on the bandwagon of the nail art community. This brand presents its nail polishes in distinctive transparent bottled packaging and has some of the best pigments on the market. House of Makeup's nail colour is a gel-like consistency and gives the same effect as the result without the need for ultraviolet radiation on your nails. The nail colours are enriched with beneficial vitamin E, which is an excellent addition to any manicure. Moreover, their nail strand brush allows you to apply the paint seamlessly with just one stroke.
My Glamm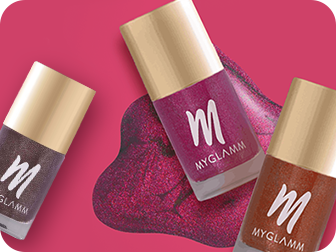 This contemporary Indian beauty brand, founded by Daniel Bauer, the creative head of the brand, and featuring a fresh collection by the renowned makeup artist and celebrity Manish Malhotra, is carving out a unique position for itself in the Indian beauty industry. In addition to the brand's lip kits and highlighters, the label also offers an attractive selection of eye shadow kits, as well as a plethora of nail polish collections. These nail colouring products are renowned for giving drastic pigmentation and deflective effects, which add a new element to the nail paints at every stroke. The label's 'Wanderlust' line, which features a collection of pastel hues, has already gained a considerable fan base in India alone.
Kay by Katrina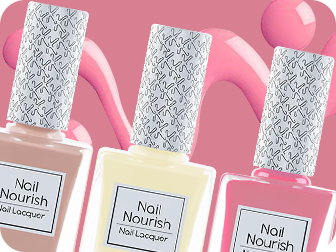 Without a doubt, the most favoured nail polish brand in India on the Internet right now is the newly launched Kay by Katrina, which the lovely megastar personally recommends. Every colour of the nail polish shades from this brand is distinctive from one another, like, natural colours, light-toned colours like peach, baby pink and creams, and even some flashy colours. The nail paints deliver a glossy result that lasts a long time and looks luxurious. The ingredients in developing the products include Lemon skin water, which is loaded with Calcium and Vitamin C and aids in preventing the paint from falling off or discolouration. The lacquers also incorporate Avocado oil in the formula, which is packed with antioxidants and vitamin E. There are 36 different colours to choose from, all of which are amusing and fascinating.
Different Varieties Of Nail Polish Available On The Market
Basic Nail Polish
Getting started with the basics is always a good idea. Regular nail polish is the most common type that everyone normally buys if they want to add some colour to their nails without spending hours at the nail parlour. The downside of using regular nail paint is that they are not as long-lasting as other types of nail polish like gel or acrylic. Regular type of nail polish offers in a variety of shades, whether you're looking for a nude or bright green or blue
Lacquer Nail Polish
Lacquer is marginally longer lasting than your regular nail polish. The consistency of Lacquer nail polish comes in slightly thicker compared to the other types. Because of the better quality than the basic type, it is also better at holding the paint. So if you are looking for a swift makeover of your nails when you are short of time for any occasion and don't want to spend hundreds of rupees and hours at the salon, lacquer is the way to go to get that flawless nail art with durability.
Gel Nail Polish
Gel nail paints are one of the longest-lasting nail polishes on the market in this era. Because of its premium quality and performance, many opt to get their nail art done using this variant. They are applied with hard gel, after which, it is cured under ultraviolet light. The gel nail polish contains ingredients that make it last longer than regular nail polish. The biggest benefit of gel nail polish compared to regular nail polish is that they don't form chips. A set of gel nails lasts for at least 4 weeks without chipping or discolouring. It is an excellent choice to decorate your nails and flaunt on any memorable occasion, especially if it is bound to last more than 1-2 days. Although there are added synthetics used in the process of gel nail polish application, there are also variants made vegan-friendly available in the market.
Acrylic Nail Polish
Acrylic nail polish consists of a powder and liquid formulation, and they are a widespread choice for their staying power and long-lasting applications. When applied, acrylic nail polish hardens into formation and can be easily buffed into the nails. Acrylic nail extensions are also a popular choice for those looking for a durable and long lasting alternative to traditional nail extensions. Like gel nails, acrylic nails last a lot longer than basic nail paints. They are not easily inviolable and thus, protect the natural nails beneath. The surface of acrylic nails is smooth, making it easy to apply.
Simple Ways to Keep Your Nails Healthy
Nails are a symbol of health and beauty and can be adorned with a variety of nail colours and designs to enhance one's aesthetic. Unfortunately, many women and men struggle to grow their nails strongly and healthily. These nails can develop into brittle, feeble, dull, or slow-growing. While there is no guaranteed method to boost nail growth, a nutritious diet and a few tried and tested DIY remedies may help to gradually strengthen the nails.
Vitamin B7
If you are looking for a way to boost your hair and nail growth, Biotin aka Vitamin B7 is a great source of vitamins to intake. It is a naturally occurring vitamin that some scientists say can help you see results in just a few weeks if you take it regularly. You can find Vitamin B7 in boiled eggs and cauliflower, as well as mushrooms and bananas. It is also found in sardines and nuts and peanut butter.
Avoid Gnawing Your Nails
Are you one of those who gnaw your nails while watching a scary movie or an extremely dark documentary? Nail biting habit is one of the biggest reasons for your poor nail development. Figure out what makes you bite your nails and try not to do it as much as you can. You may also test by using some bitter nail polish.
Acetone Remover
Nail polish removers that contain acetone can be harmful to your nails, as they can decline and dehydrate your nail health, leaving them with a dull, ashy look. To avoid such and save your healthy nails, try to use removers that are acetone-free and always clean and keep your hands hydrated after utilising nail polish remover. A good hand cream is a good option to start with.
Pic Credits: Pixaby ( Kropekk )
FAQs
Does Nail Polish Make Your Nails Weak?
Nail polish can have a detrimental effect on the health of the nails in the long run, as it can lead to the weakening of the nails. This can result in a decrease in the strength and durability of the nails, as well as a drying out of the nails and an increased risk of breakage. However, in certain circumstances, it may be necessary to abstain from the use of nail polish, especially if formulations of powerful components like toluene, methyl aldehyde, and Dibutyl phthalate.
Is Gel Polish Bad for Your Nails? 
Gel polishes are gorgeous and last longer compared to the regular type of nail polish, but they can also be damaging to your nails. Nails that have been treated with gel polish may become weak and brittle, peel off soon, and snap easily. Repeated use of gel manicures may also increase your risk of developing skin cancer and early skin ageing on your hands.
Can We Apply Nail Polish Daily?
While prolonged use of nail polish does not impede the growth of nails, it does have a detrimental effect on the integrity of the nails. Despite the presence of blood supply, the nails still require oxygen to function. Therefore, it is essential to take a break from the use of nail polish for a period of three to four weeks in order to prevent extreme dehydration. 
How Long Should I Wear Nail Polish?
The recommended period for which nail polish should be worn is two weeks. To be on the safer side for your nail health, remove the nail polish once every 2 weeks and allow the nails to breathe for a day or two. Alternatively, you may switch to lighter-coloured nail polish, which requires less frequent reapplication due to its lower chance of discolouration.
You might also like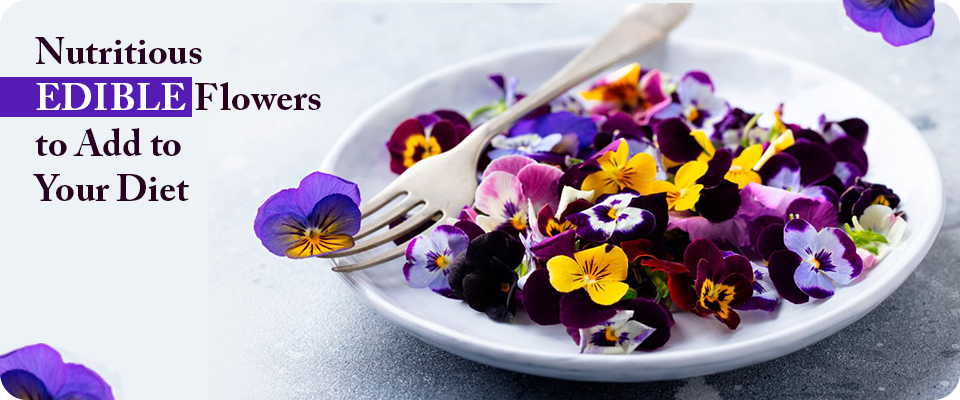 Wellness
11-Sep-2023
Nutritious Edible Flowers To Add To Your Diet
Wellness
18-Jul-2023
Stylish Women's Watch Brands To Flaunt On Their Wrists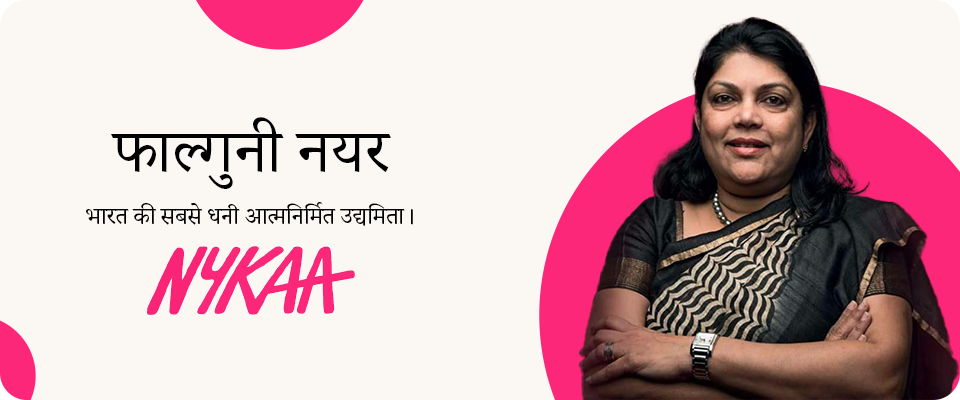 Wellness
11-Aug-2023
फाल्गुनी नयर: भारत की सबसे धनी आत्मनिर्मित उद्यमिता।