Beauty
Get a Healthy & Natural Glow with the Best Facepacks

247 Views
Published On: 23 Mar 2023 Updated On: 27 Jul 2023
For both men and women taking care of their skin can be therapeutic, relaxing and a healthy way to practice self-love. A good companion for the 'me times' you have got to spare is face packs. Leaving on face packs can give you faster and more effective results.
Leaving on face packs for up to 30 to 40 mins can give skin the time to absorb ingredients. You can leave it on your face and go about your days, cleaning, reading or just chill watching your favourite shows.
A good face pack can help can retain moisture, remove dirt and impurities, unclog pores and reduce the signs of ageing. A right face pack will be an essential regime to add to get a healthy glow for an instant glow.
Face packs are densely packed with ingredients so they can target the issue for issues like pimples, dark spots, inflammation, pigmentation, fine lines, and dry and oily skin. Depending on the needs the type of packs can have different ingredients and forms. Most commonly used face packs come as clay, charcoal, cream, overnight and sheet masks.
Clay Masks are rich in minerals and can help tighten skin and fight pimples. Clay masks are good for people with oily skin as it absorbs excess oil and tightens the skin. Activated charcoal masks use is good for absorbing toxins, dirt and impurities from the skin.
For dry skin and normal skin types mud masks and cream masks are more appropriate as it is rich in moisture content they won't leave the skin dry and tight. It can make skin soft and hydrated and can help dry skin retain shine.
For combination skin types Gel, Masks are good as they don't leave the skin feeling greasy or dry and the use of the exfoliating acid mask can help reduce the dullness of skin by removing dead skin. Enzyme masks are gentle exfoliates, it is preferred if you have sensitive skin, as they contain fruit extracts rather than chemical ingredients.
Peel-Off Masks are quirky I would say, it is fun to wait for them to dry and pretend like you are in a sci-fi movie peeling off your skin as you are about to go through a metamorphosis. Peel-off packs are good for gently removing dead cells and preventing acne.
Another beauty trend from Korea that took shook the beauty industry is sheet masks. They are packed with serums that can target issues and can also provide hydration to the skin and they are convenient to use. Sleep masks are best for busy bees, you can just apply them to your face before hitting the sack and the pack will do its magic for you.
Before you apply face masks to your skin make sure you cleaned your face, you don't want the skin to absorb the impurities along with the goodness of the packs you are using.
Here are a few face packs to help you achieve glowing healthy skin:
DOT & KEY Vitamin C Pink Clay Mask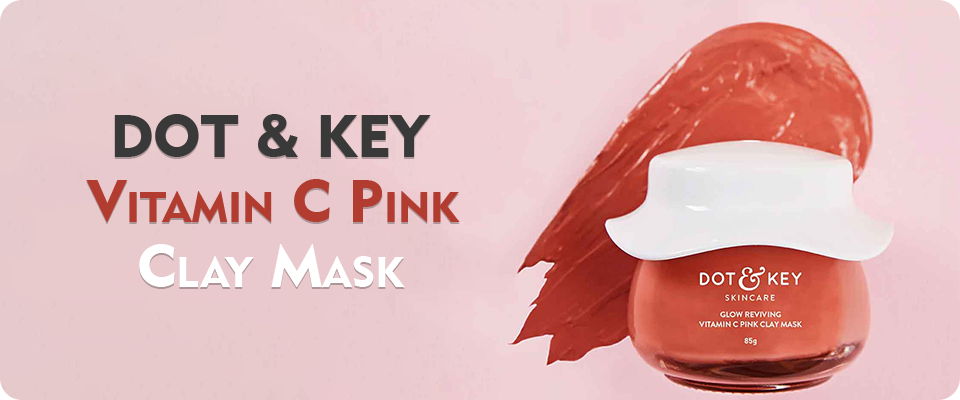 For deep cleansing and to give a bright glow DOT & KEY Pink clay mask is a good pick as it has vitamin C extract extracted from Kakadu Plum. This French clay mask can reverse skin dullness by cleansing deep-seated impurities.
The product has a smooth creamy texture to ease the application and to provide hydration to the skin leaving it smooth and supple. Using DOT & KEY Vitamin C Pink Clay Mask can boost collagen production which can repair skin damage and give even-toned glowing skin.
Removes excess sebum and impurities
Instant glowing skin
Deep cleansing and moisturisation
Reverse dullness and boosts collagen production
L'Oréal Paris Pure-Clay Detox & Brighten Face Mask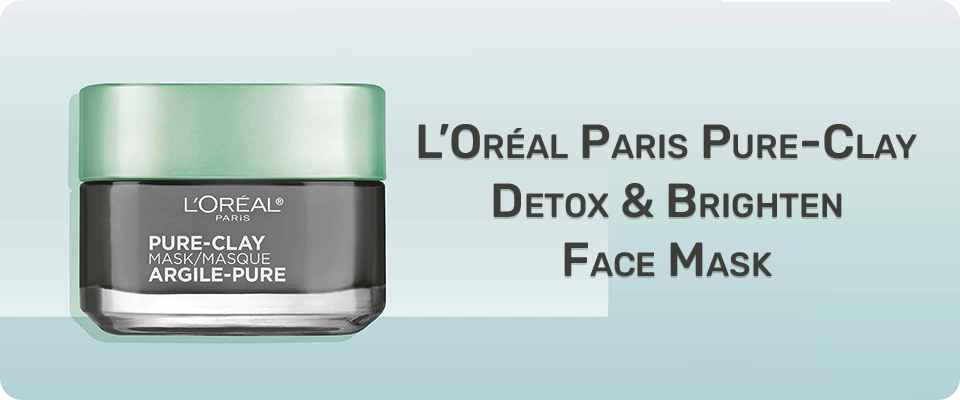 From the house of L'Oreal Paris, the Pure-Clay Detox & Brighten Face Mask is packed with the benefits of charcoal and clay. The product has a very creamy formula making it easy to apply to the skin. The product is packed with the power of 3 clays and charcoal.
You can leave it on your face for 10 minutes and wash it off to get a detoxified bright face. This clay mask can clarify pores by pulling out dirt and other impurities making skin complexion look fresh and even-toned.
Purify the skin giving a matte finish
Exfoliate and deep cleanse the pores
Detox and improves skin complexion
Leaves skin velvety and plump.
Cetaphil Pro DermaControl Purifying Clay Mask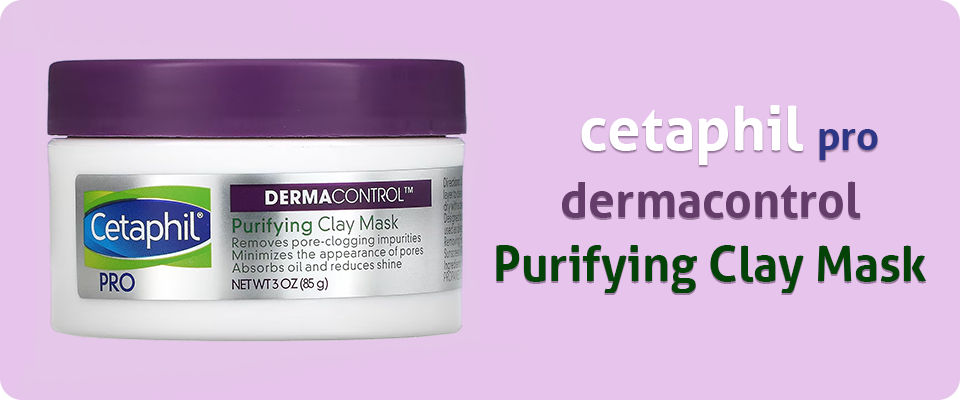 The clay mask from Cetaphil is a gentle formula that can be used for acne-prone skin. The product contains amazonian clay which can purify and pull out dirt and toxins from the skin.
The Cetaphil Pro DermaControl Purifying Clay Mask is formulated with apple fruit extract and cucumber seeds to make the experience hydrating and brightening for the skin.
Deep clean pores.
Brighten and improve skin texture.
Removes dead cells.
Leaves skin refreshed and clarified.
O3+ Brightening & Whitening Dtan Pack
The most common reason for dull skin is the tan caused by sun exposure. To regain the brightness that you lose in the everyday battle with the sun, O3+ Brightening & Whitening Dtan Pack can help win it back.
The product has mint and eucalyptus extract to provide a calming and soothing sensation to the skin. It leaves your skin feeling nourished, and calm and it whitens and brightens the skin and is free from parabens and sulphate.
Good for all skin types.
Gives radiant glowing skin
Heals sun-damaged skin.
Help remove tan
Just Herbs Instaglow Almond Complexion Face Pack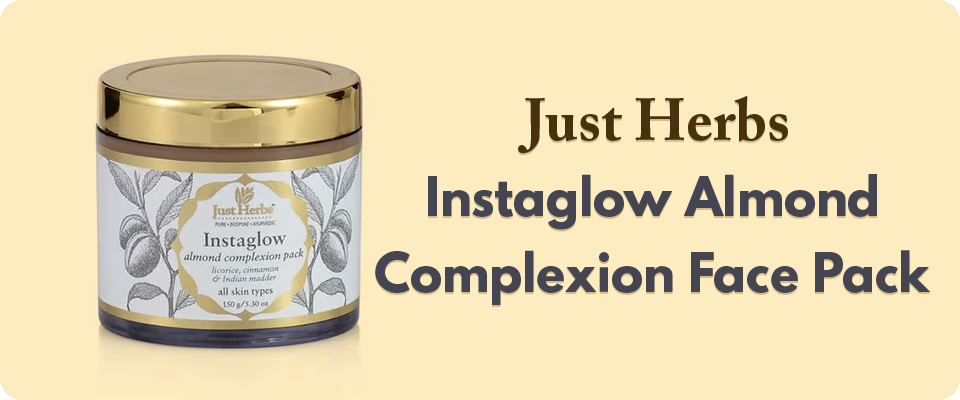 The Instaglow Almond Complexion Pack from Just Herbs deep cleanse the skin and help improve complexion. It is a mineral packed mud pack with the goodness of almonds to nourish and revitalize skin.
It helps get rid of matured dead skin and better results can be achieved if you mix it with butter, milk or honey than just water. Infused with the goodness of ayurveda it can also reduce inflammation to soothe and repair skin.
Deep cleans pores.
Restores the natural glow of the skin.
Sooth and repair skin
Improves complexion and tones the skin
Biotique Milk Protein Instant Glow Brightening Face Pack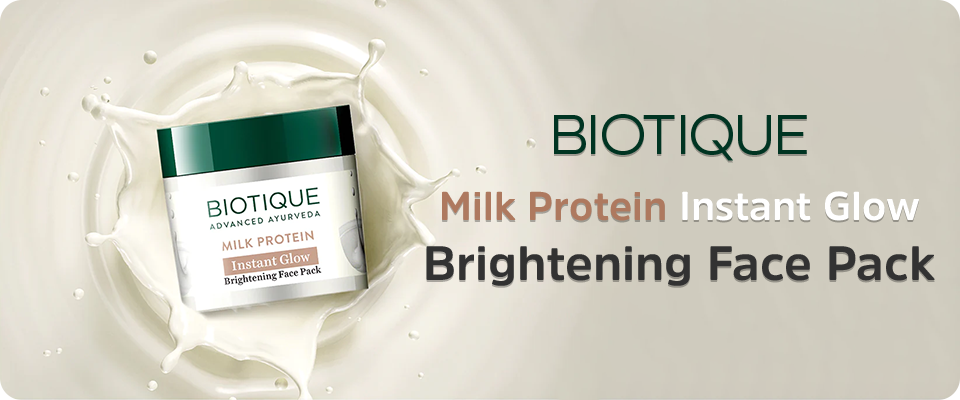 Milk is not a secret ingredient when it comes to beauty, it is nature's moisturiser and lightening agent. Biotique Milk Protein Instant Glow Brightening Face Pack is enriched with milk protein, almond oil and wheat germ to brighten and nourish the skin.
The face pack is a rich source of vitamins, calcium and antioxidants which can help slow down ageing, treat dry skin and rejuvenate the skin. It also helps get clearer skin by removing acne scars and dark spots.
Fights fine lines and wrinkles.
Helps fight dryness and inflammation.
Improves acne-affected skin.
Helps reverse sun damage.
Aqualogica Glow+ Gelato Face Mask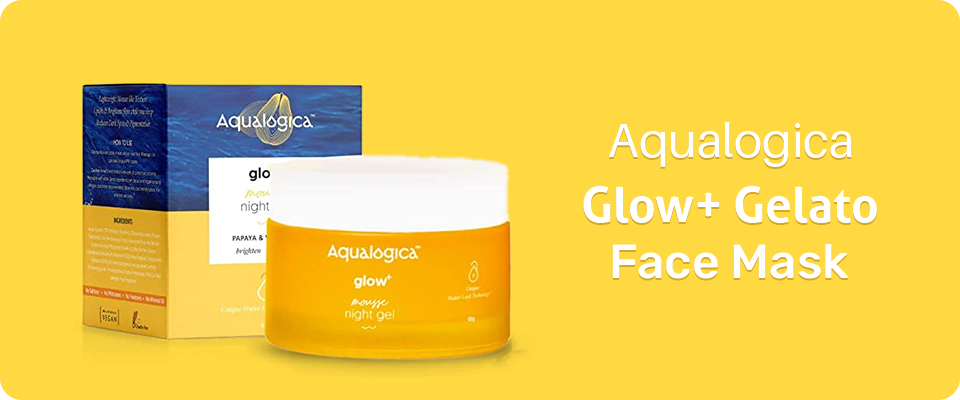 For a deep cleanse and brightening skin Aqualogica Glow+ Gelato Face Mask is also a good pick. You can leave it on your face for 15 minutes and it will remove the dead skin cells and pollutants from the skin giving it a brighter glow.
The product has vitamin C, papaya extracts and turmeric which can help de-tan and give a glowing face. The clay-based formula Aqualogica face mask exfoliates the skin deeply by unclogging the pores which can reduce dullness.
Deep and gentle exfoliate
Fight dullness and tan
Gives bright and glowing skin
Unclog pores
MCaffeine Coffee Face Mask with Cocoa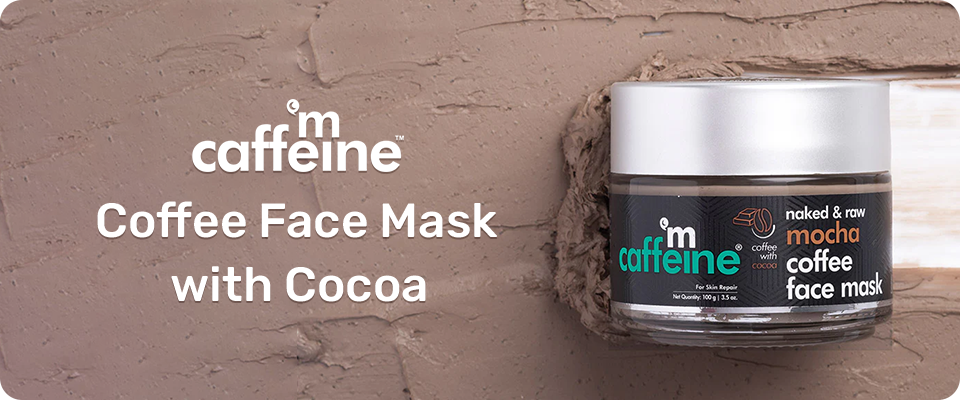 Enriched with the goodness of Vitamin E and argan oil MCaffeine Coffee Face Mask with Cocoa will help you get clearer skin by removing excess oil and dirt from the skin. It has a deep cleansing formula with an aromatic and elevating sense of coffee.
The presence of caffeine and argan oil in the product can help remove free radicals and hydrate the skin leaving a healthy glow. The antioxidants contained in coffee will boost collagen production giving a healthy skin.
Help improve blood circulation
Open up clogged pores
Even tone skin
Healthy hydration
Mamaearth C3 Face Mask With Charcoal, Coffee & Clay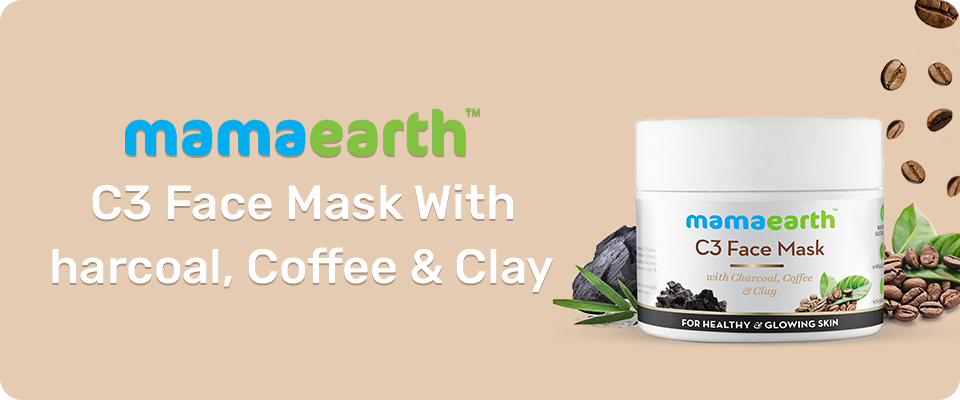 Mamaearth C3 face mask has activated charcoal to help pull out impurities to give glowing skin. The coffee is an active natural exfoliator and skin-brightening agent which will remove dead skin.
It also contains clay which will unclog the pores and help tighten the skin making it look younger and wrinkle-free. The product also contains bentonite clay which can help in erasing scars.
Fight acne
Clears scar marks
Removes dead skin
Detoxify the skin
The Body Shop Tea Tree Skin Clearing Clay Mask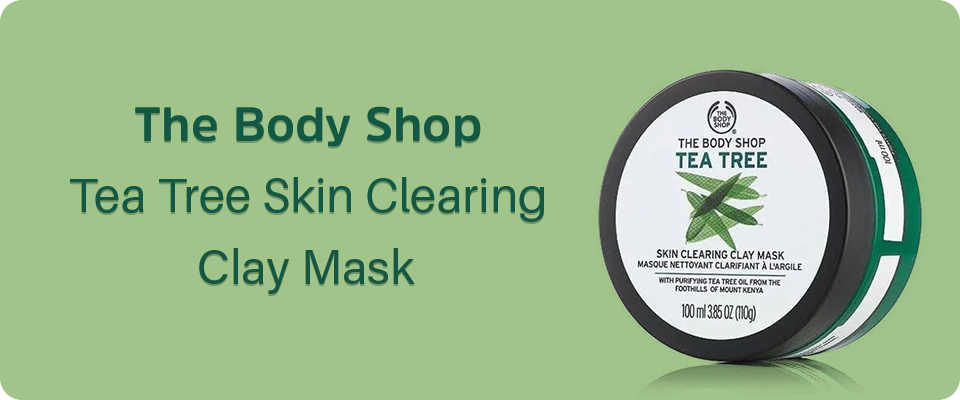 With the extraction of Tea Tree, the body shop clay mask can help fight to dryness of skin and blemishes. When applied the product can deliver instant freshness and calmness to the skin. Apply the mask to your face and leave it on for 15- 20 mins so it can do its magic
Using the product help absorbs excess sebum and pollutants without drying skin. The products work well for oily pimple-prone skin.
Improves skin complexion
Helps get a side of acne
Removes excess sebum
Purifies the skin from pollutants and dirt.
Skin Science Turmeric Clay Face Mask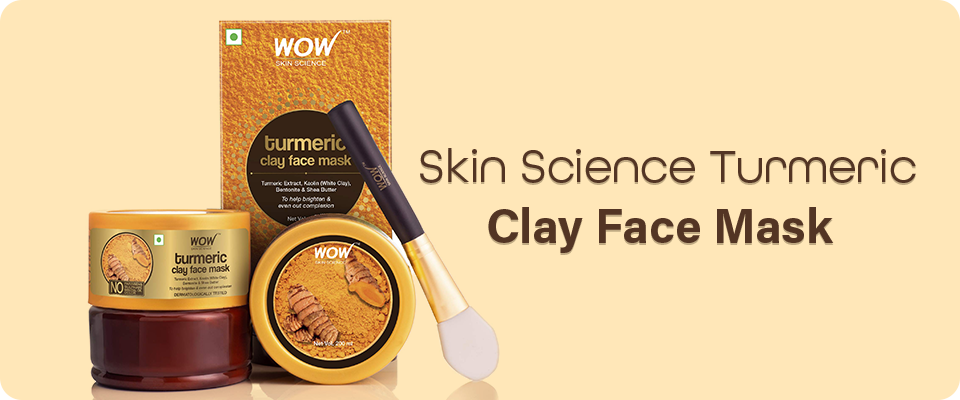 The turmeric face mask from WOW Skin Science is a skin-brightening, anti-blemish face mask that revitalises dull skin. The mask is free from silicones, parabens and animal cruelty practices. The presence of niacinamide, hyaluronic acid, kaolin and bentonite clays can help fade acne scars, control sebum production, clarify skin and bring back the glow.
The anti-oxidant-rich turmeric contained in this mask can help achieve smooth skin by firming the skin texture for a radiant complexion.
Brighten skin
Remove dullness
Minimizes pores
Help get rid of patchy skin
Including face packs into your skincare regime twice or thrice a week can help you in your skin revival journey. Depending on your target issue and skin type you can pick the right pack for your face.
Pic Credits: Natalia Khomenko ( Pexels )
You might also like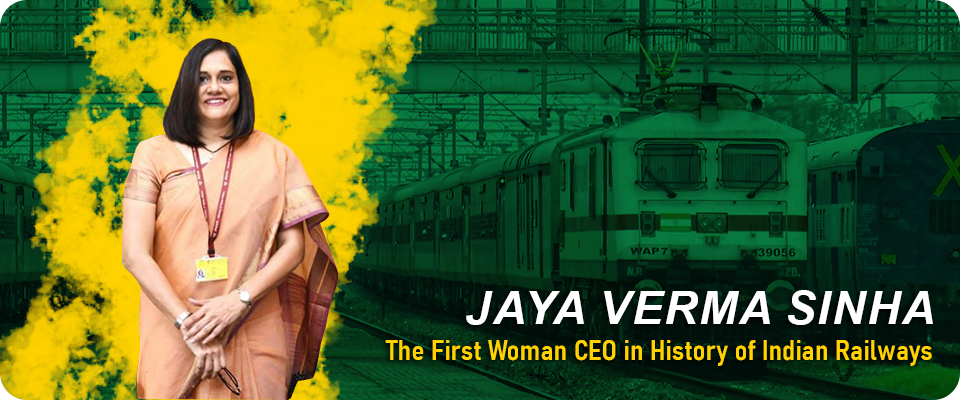 Wellness
15-Sep-2023
Jaya Verma Sinha: The First Woman CEO in History of…

Wellness
01-Jun-2023
Raja Festival: Celebrate Womanhood & Menstruation
Wellness
24-Nov-2023
Pregnant Jessie Decker Confirms the Gender of Baby No. 4