News
Top Women Cricket Players With the Most Runs

172 Views
Published On: 07 Jun 2023 Updated On: 27 Jul 2023
It is a fact that for some countries, Cricket has become as important as a religion. The quintessential British game has made its way into every country household. Every match is watched with amazing excitement by the whole family. Previously known as the Gentlemen's Game, Cricket, with time, has started to attract many sportswomen who want to make their country proud in the sport. Well, this sport is loved by cricket fans across the world. However, this sport is quite popular in Australia, India and the United Kingdom.
Some people say women's Cricket is an underrated women's sport. Most of the broadcasters think that this sport will not attract customers. But the fact is Women's Cricket is very entertaining like men's Cricket. And women's Cricket is getting more popular with time. On the other hand, women cricket players around the globe have proved that they can also play at the same level as male cricketers.
In fact, many great women cricketers have become quite famous with time for their amazing performance.
A number of great female cricketers have become famous over time for their brilliant performances. Here we list the best women cricketers of 2023 who have entertained cricket fans with their outstanding performances. Some players have made their way to the top and maintained their position as the greatest women's cricket players with the most runs. Here, in this article, you will get to know about some of the best women cricketers who are famous for their performance and hit the most runs in Women's Cricket. Well, before you can begin with the list, let's have a look at the history of Women's Cricket.
Evolution of Women's Cricket
Traditionally, Cricket has been considered as one of the most popular male sports. But do you know that women have also played Cricket for just as long as male? As per the records, the first women's cricket match was played on 26th July 1745 between 11 maids of Hambledon and Bramley. Village cricket matches became quite popular during the 1900s, and more than 130 women's clubs were created between 1890 to 1918. As per a report, the first women's cricket club was created in Yorkshire in the year 1887. After 3 years, a women's cricket team called the Original English Lady Cricketers visited England to play some exhibition matches to make money.
Before the year 1914, some well-known employers began to consider Cricket as an activity for the female staff, like Boots, Rowntrees, Cadburys and more.
In the year 1958, the IWCC- International Women's Cricket Council was established to manage or coordinate every woman's cricket matches. But the IWCC, in the year 2005, merged with the ICC- International Cricket Council to create a unified body for the management and development of cricket sport.
Women's Cricket World Cup
The first ODI match was played between England and Australia in 1973, and the first Women's World Cup was also held in the same year. Till now, more than 12 women's World Cups have been organized. The most recent World Cup was held in 2022 when Australia managed to corner the World Cup.
As per some reports, the first Women's Cricket T20 World Cup was organized in 2009. And surprisingly, the Women's T20 World Cup managed to attract more media coverage and audience.
So far, around 1180 ODIs, 880 T20s and 140 Test matches have been played among different women's cricket teams.
Women's Cricket Rankings
On 1st October 2015, the ICC Women's Ranking system was introduced, covering all the formats, i.e., T20s, Tests and ODIs. The ranking system was designed by Davide Kendix, a member of the ICC Cricket Committee and statistician. The system uses the same techniques used for men's ICIC rankings.
As per the rules, every team's points will be calculated on the basis of the results of the matches played in the last 3 to 4 years. Speaking about the current ICC Women's Ranking, with 3603 points, Australia Women's cricket team has cornered the top ranking. Team England, South Africa and India are ranked in 2nd, 3rd and 4th places, respectively.
Top Players in Women's Cricket
If you look at current records, it can be said that women's cricket players also give their best and they really enjoy the game. One of the most played match formats is the ODI format, and there are women's cricketers who have attained more than 5000 runs. Well, as we are speaking about cricketing legacy, it will remain incomplete if we don't talk about the talented and professional female crickets with the most runs. So, let's talk about the best women's cricket player with maximum runs in their careers.
Mithali Raj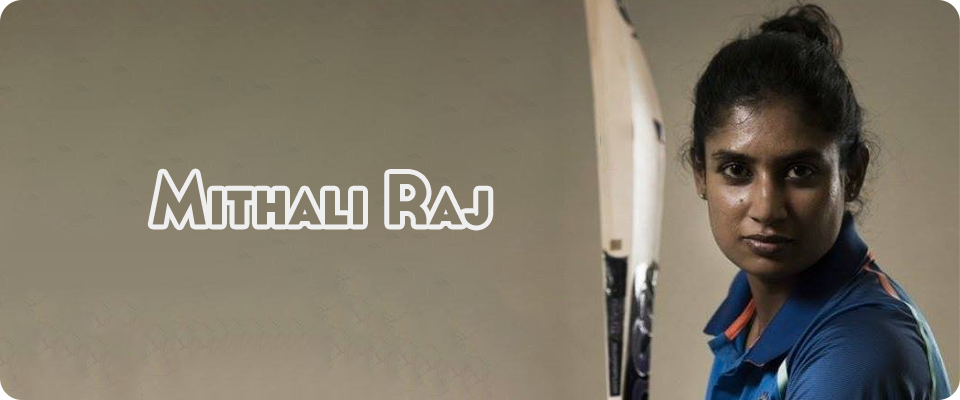 Dorai Mithali Raj is the former captain of the India Women's cricket team. She played for the team from 2004 to 2022. Mithali is well-known as the highest run-scorer in international Cricket. She has scored more than 10000 runs in Women's Cricket in all formats. She successfully surpassed another great player, Charlotte Edwards, as the top run-scorer with the help of a 75-run unbeaten while playing against England. She has an impressive average of around 50.65. As per the records, Mithali has hit 64 fifties in ODIs, which is the highest in Women's Cricket. In her cricketing career, she has hit two 100s and eleven 50s. Besides, she has also played more than 80 T20s and managed to hit seventeen 50s in T20 matches.
Charlotte Edwards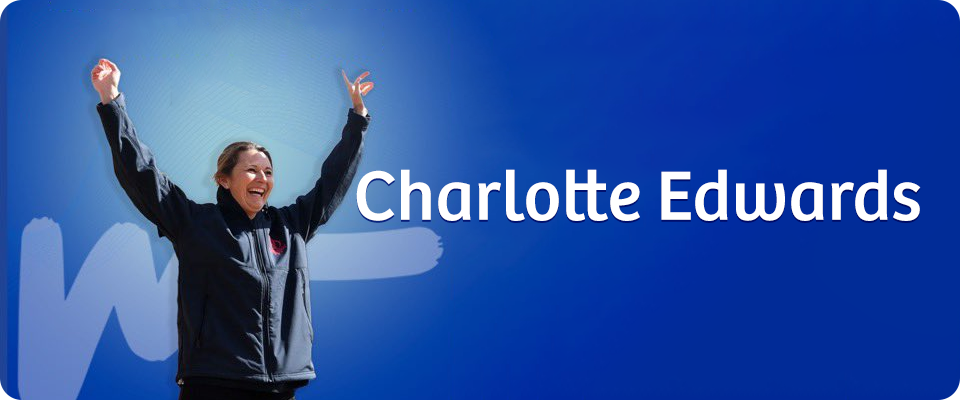 When speaking about the best women's Cricket in the world, you can ignore this player. She was the youngest woman to play Cricket for England. She began her career in Cricket when she was just 16 years old. She has scored more than 10000 runs in her career, with an average of around 44.20. In 23 test matches, she scored more than 1600 runs and smashed four centuries. On the other hand, she has played 191 ODIs, scoring 5992 runs in a total of 180 innings, and the average run rate is 38.16. In her ODI career, she has 46 half-centuries and 9 centuries. She served 10 years as the captain of the England team. For her fantastic performance, in 2008, she was awarded the "ICCI Women's Player of the Year" award by the Queen. It may be noted that in the year 2009, Charlotte led the team to the T20 World Cup title in the inaugural year.
Stefanie Taylor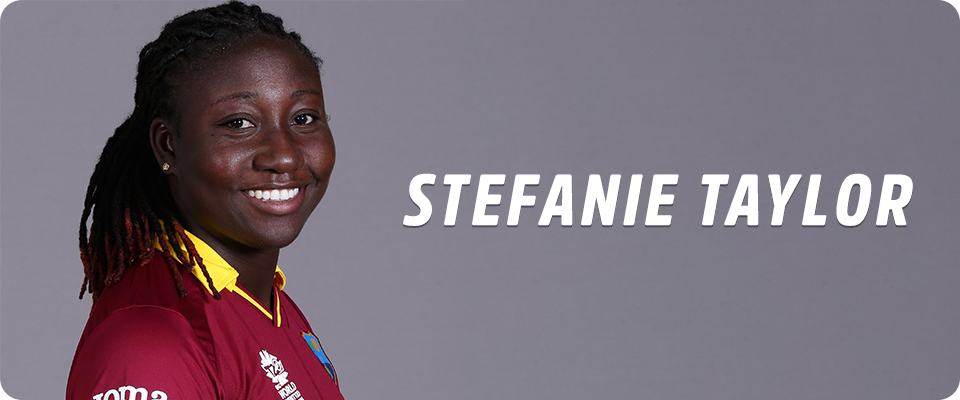 Well, we can say that Stefanie Taylor was born to take Cricket to a whole new level. She is a true all-rounder. Her batting style is the right-handed bat, and she bowls right-arm off-break. She began her cricketing career in 2008. In her first match, she scored 90 by playing just 49 balls. In the year 2011, she became the ICC Women's Cricketer of the Year. The cricketer has scored more than 7000 runs in this career at an average of 44.01. She is the highest-run scorer for Wes Indies Women's Cricket team. In her ODI career, she smashed 36 50s and 5 100s. Speaking about her T20 career, she has scored more than 3000 runs by playing 108 innings, and the average run rate is 35.37 percent. Even though she is an amazing player, but she has not played any Test matches.
Suzie Bates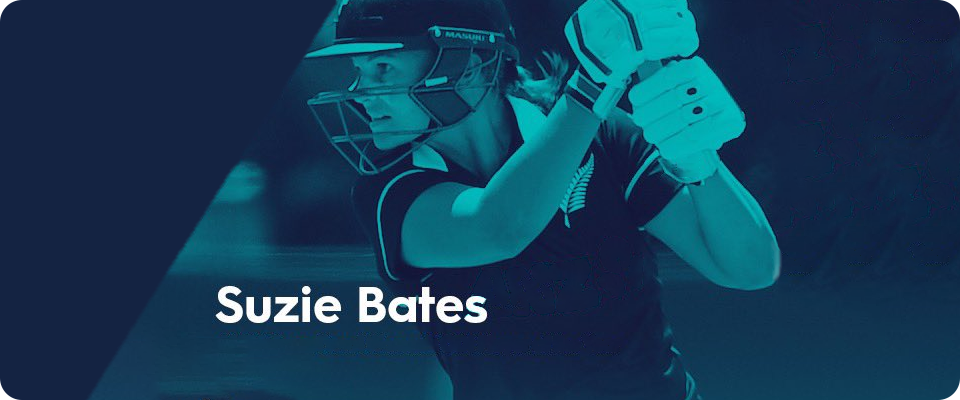 Suzie Bates, or Suzannah Wilson Bates, is the former captain of the New Zealand cricket team. She came into the limelight when she scored 183 playing 155 balls against Auckland. After that, she got selected for the national cricket team and played her first ODI in 2005-06 against India. She has scored more than 7500 runs with an average of 41.47. She also has 31 50s and 12 100s. As per the records, Suzie's 12 centuries in the ODI format are the 2nd most by any cricketer in Women's Cricket. Her best performance was against Pakistan, where she scored 168 runs in just 105 balls. So far, she has played 125 ODI and 122 T20s in her cricketing career. This player is well-known for her aggressive batting nature. She is considered as the most valuable cricketer. That's why she was roped in for the Women's Big Bash League by Perth Scorchers.
BJ Clark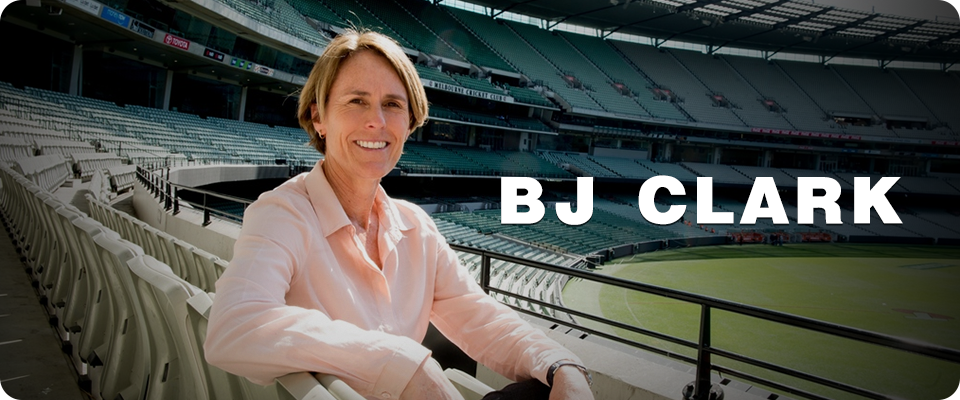 BK Clark is the former Australian woman cricketer and has scored more than 4800 runs in her career by playing 118 ODIs. The average is 47.49. He played for Australia from 1991 to 2005. It may be noted that BK Clark or Belinda Clark is the first woman cricketer in the history of ODI cricket to hit a double century, i.e., 229 runs in the Women's World Cup 1997 against Denmark.
KL Rolton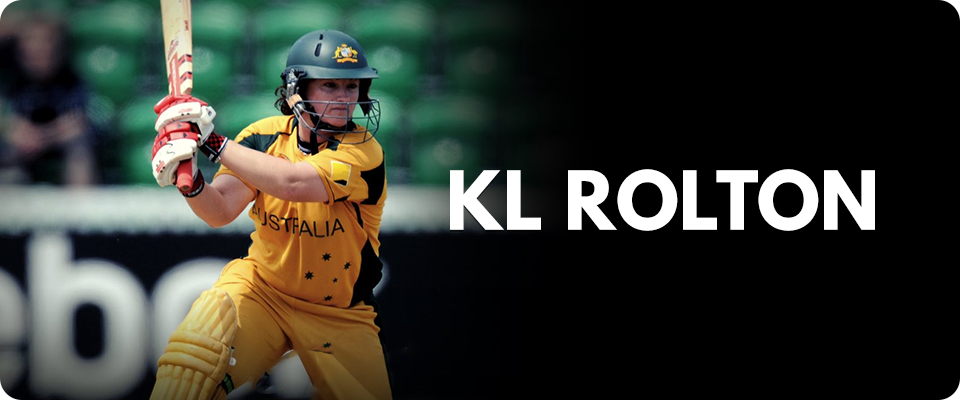 Even though she is not playing for the team now, KL Rolton will always be remembered as the finest Australian cricketer. She played for the team from 1995 to 2009. Rolton has scored 4815 runs playing 141 matches with an average of 48.14. Speaking more about her, she has scored 33 50s and 8 hundred in total 132 innings. Her highest score is 154 (not out). It may be noted that she was a part of the Women's World Cup-winning Australia team for the years 1995 and 2005.
AE Satterthwaite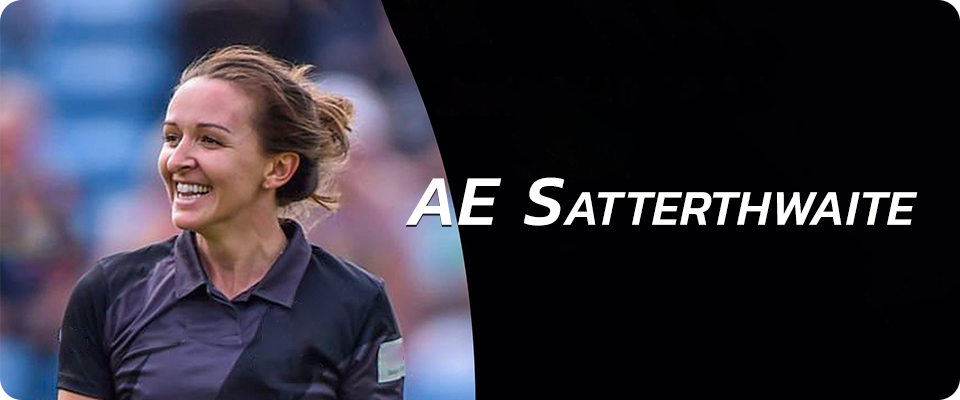 Amy Ella Satterthwaite, an all-rounder, who is from Canterbury, is a well-known batter in the history of Women's Cricket. She played her career's first cricket match in 2003 when she was just 16 years old. Then she was selected for the team to play against Australia in the Rose Bowl series in 2007. In that year, she made her T20I and ODI debuts. She scored her maiden international ODI century in 2012 against Australia. Speaking about her ODI career, she has played 145 matches and 138 innings and scored 4639 with an average of 38.33. Here highest ODI score is 137 (not out). She has 27 fifties and 7 ODI 100s. Coming to her T20I career, she has played 111 T20I matches and scored 1784 runs at an average of 21.49.
Meg Lanning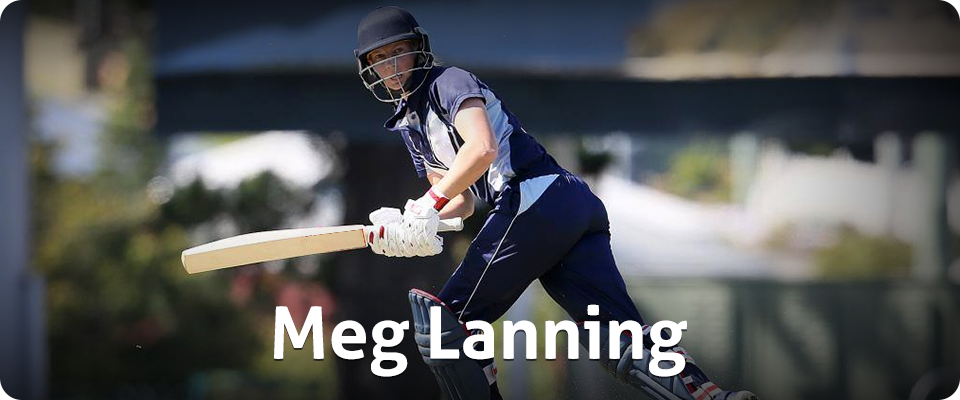 Meg Lanning, full name- Meghann Moira Lanning, is also known as the Megastar and achieved a lot of success in her cricketing career. Her first ODI match was in 2011 when she played against England. In her second ODI, she scored 103 runs. That made her the youngest Australian Cricket to score a century in ODI. She has played for many teams like Australia Women, Trent Rockets, Melbourne Stars Women, Delhi Capitals Women and Victoria Women. In Test cricket, Meg has played 6 matches and scored 345 in 12 innings at an average of 31.36. Her highest Test cricket score is 93 runs. In her ODI career, she has scored 4602 runs by playing 103 matches at an average of 53.51. Her strike rate in ODI cricket is 92.20, which is quite impressive. Meg has smashed 15 100s and 21 50s in her ODI career. Coming to her T20I career, in 132 matches, she has managed to score 3405 at an average of 36.61. In T20Is, she has cornered 13 fifties and 2 centuries.
Debbie Hockley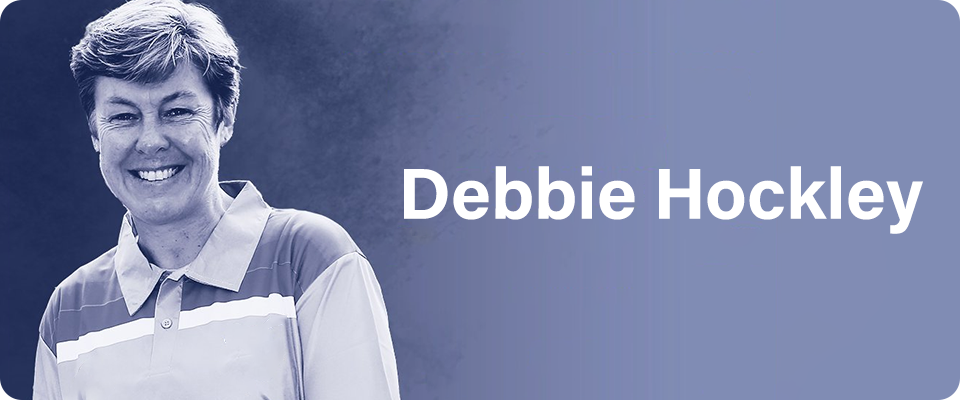 Also known as Deborah Ann Hockley, Debbie has played 118 international ODI matches and has scored 4064 runs. That includes 34 fifties and 4 centuries. Her average in ODIs is 41.89. Well, if you look at her Test career, you will also find it very impressive. He has played 19 Test matches and scored 1301 at an average of 52.04. In Test career, he has hit 7 half-centuries and 4 centuries. It may be noted that Debbie Hockley was the first woman cricketer to cross the landmark of 4000 ODI runs. Besides, she was the first woman to play 100 international ODI matches. What's more? Debbie hit 2 centuries in World Cup matches. Due to her amazing performance and contribution towards national Cricket, she became the first cricketer to be selected as New Zealand Cricket President.
Closing Thoughts
Even though we can't ignore the collective contribution of women cricketers, many individual contributions from well-known and passionate players such as M Raj, SR Taylor, MM Lanning, SJ Taylor and more inspired many women cricketers. These amazing woman cricketers have made their respective countries proud. Well, we hope you will like this list of top women cricketers in the world. If you want to give any feedback or share your opinion, please feel free to inform us in the below-given comment box.
FAQs
Who are the greatest woman cricketers in women's cricket history?
Enid Bakewell, Ellyse Perry, Rachael Heyhoe Flin, DJS Dottin, CM Edwards, Meg Lanning, M Raj, and SC Taylor are some of the most successful and well-known woman cricket players of all-time Their contribution to women's Cricket is truly remarkable.
Which women's Cricket has hit the most runs?
In International ODIs, Mithali Raj is the top run-score. She has scored 7805 in ODI cricket. She has played 232 ODIs. It may be noted that she also has taken 8 wickets in ODIs.
Which player hit the longest six in women's cricket history?
Ayesha Naseem (Pakistan) Has hit the longest six. The distance was 81m. She hit it while paying against India at Newlands. She made her debut against Thailand in 2020.
Who is known as the Queen of Cricket?
The answer is Mithali Raj. She is also called the superwoman of Indian Women's cricket or world cricket. In her career, she has made a lot of records. Mithali is also the youngest woman cricketer to hit an international ODI 100 when she was just 16 years old. She hit 114 while playing against Ireland in 1999.
Which player is the fastest player to score 1000 T2OI runs in women's Cricket?
Esha Oza (United Arab Emirates) has become the fastest player to score 1000 T20I runs. She has played 31 innings till now and scored 1027 runs, an average strike rate of 124.3 and an average of 36.67. With this record, she has surpassed some popular players like Stafanie Taylor, Beth Mooney, Mithali Raj, Charlotte Edwards and many top players. She came to the limelight when she hit 115 off just 67 balls while playing against Qatar.
You might also like