Former Strictly Come Dancing Star Oti Mabuse Announces Her Pregnancy

103 Views
Published On: 29 Aug 2023 Updated On: 29 Aug 2023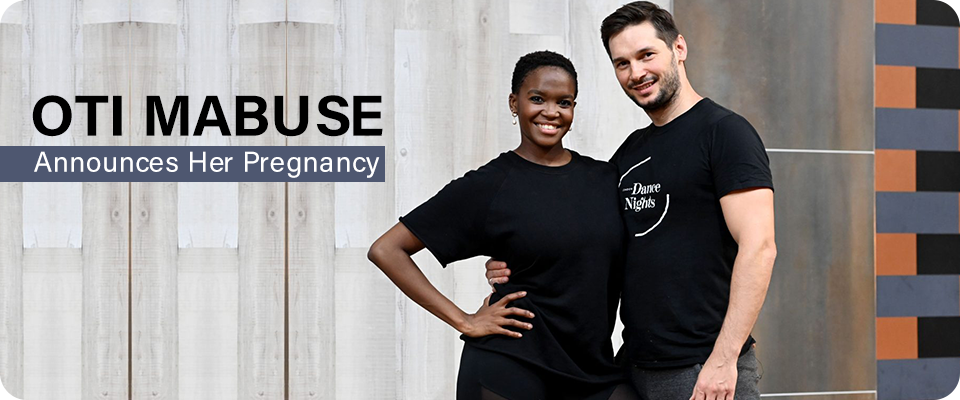 Strictly Come Dancing star and the Dancing on Ice Judge Oti Mabuse at the age of 33, happily announced the pregnancy news along with her husband Marius Lepure on Saturday on live TV after the revelation that the couple had been 'trying to conceive for a while.' On Monday, 28th August 2023, she shared sweet moments consisting of clips where she revealed the good news to her beloved family members and friends about her pregnancy.
She also posted a story on her Instagram containing a collage of clips where she tells her family and friends the news where Motsi, her sister, is struggling to contain her excitement. One of the clips contained the dancer's other sibling Phemelo, shouting in pure joy before finally breaking down into tears of happiness. She captioned the post mentioning that the couple kept this news a secret for many months since the first few months are extremely challenging or 'super super challenging.'
She wrote on Instagram 'BREAKING THE NEWS TO FAMILY & FRIENDS.' 'Living in a different country as a couple means you don't have family around to break the news face to face to and most often friends became family ❤️ we are so extremely lucky with our group of friends, disclaimer this isn't all of them, not enough video space, but we kept our circle really tight, full of positive energy, laughter, and joy. Because that first and second trimester can we super super challenging. Really grateful.'
She even explained that she and Marius had actively stopped trying for a baby when she fell pregnant in a clip of a moment she shared the sweet news with her buddy Nkateko Dinwiddy. In the clip, both friends posed for a mirror selca before she turned around and revealed her baby bump to her friend. She captioned: "My friend @takkies7 asked me to test because I was drinking coffee and I don't drink coffee. We had been trying for a while and decided to stop (it all just got too much) and just live life as us two as nothing was happening. We enjoyed each other's company dinners, concerts, and parties just simply removed the all pressure and here we are!"
The dancer shared the news live on ITV on Saturday morning on Oti Mabuse's Breakfast Story as she said in the final segment of the show while embracing her husband. She went "Speaking of things that you didn't know at home, we have a little something for all of you, we've been holding some good news. We're having a baby!" The husband and wife shared a warm embrace alongside the crew cheering them on with Marisha & Chizzy's shocked looks.
The couple even snapped sweet pics after the news was revealed and shared them on an Instagram post where the dancer cradled her baby bump.
She wrote "Our "yes" year is getting better and better and so is our little family 👶🏽
We feel finally ready and excited to share our wonderful news. This is new for us scarier than swimming with sharks, jumping off cliffs or even swinging from bridges but the best news we could have ever ask for ❤️
We love our little bundle of joy so much already… and can't wait to see what our future will now look like as family of 3 plus leo 😍🐶 it's been a beautiful journey so far with close friends and family and nearly over but we have learnt a lot a long the way…. Christmas is about to get even louder. 😂"
Here is the link to the post where the couple posed sweetly while facing each other with smiles on their faces. She even hinted that the due date is supposedly around the time of Christmas through her caption.
You might also like

Wellness
22-Nov-2023
YouTuber Trisha Paytas Is Expecting Baby No.2

Wellness
14-Nov-2023
न आई.आई.टी न आई.आई.एम, मुस्कान को मिले रु 60 लाख…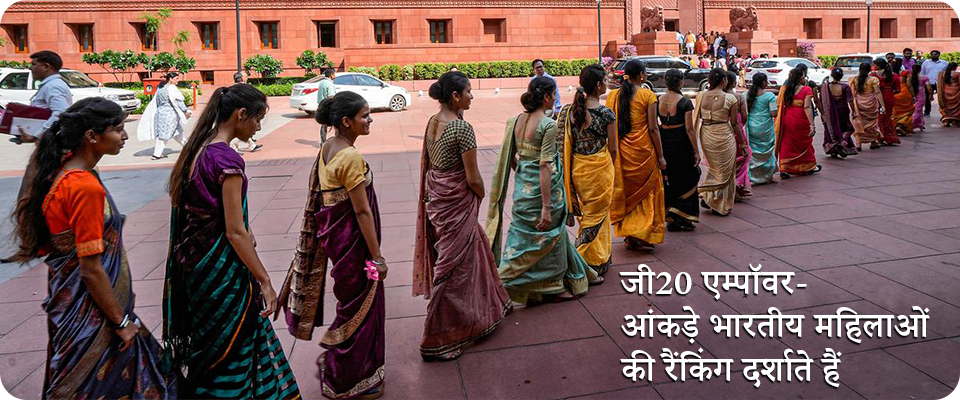 Wellness
04-Oct-2023
जी20 एम्पॉवर- आंकड़े भारतीय महिलाओं की रैंकिंग दर्शाते हैं