News
More than 13 Lakh Women and Girls Go Missing from 2019 to 2021, MP Leads

140 Views
Published On: 08 Aug 2023 Updated On: 18 Aug 2023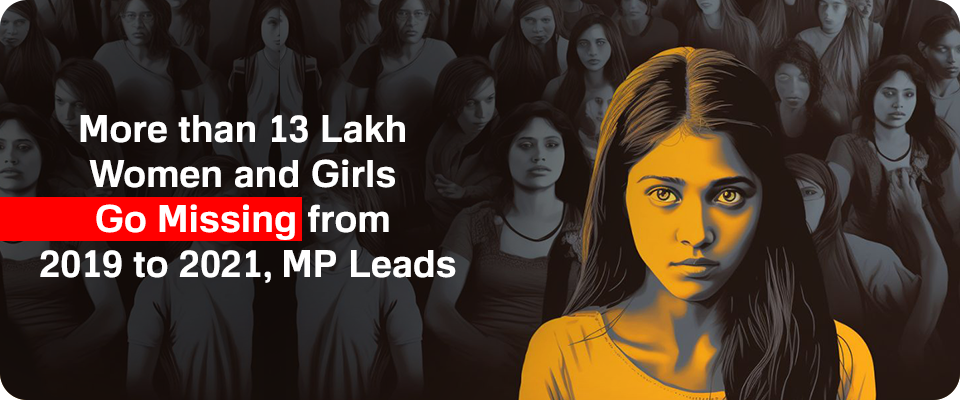 As per the recent data revealed by the Union Home Ministry in the parliament, an astounding number of 13.13 lakhs girls and women were reported missing in India between 2019 and 2021. Compiled by the National Crime Records Bureau (NCRB), the data discloses that out of the total, approximately 1,061,648 women aged above 18 and 251,430 girls aged below 18 were reported missing.The alarming data sheds light on the deplorable condition of women in the country and raise questions on their safety and security.
States with the Maximum Count
As per official data, the state of Madhya Pradesh reported the highest number in terms of missing females, which is closely followed by West Bengal and Mahrashta. While in Madhya Pradesh, 1,60,180 women and 38,234 girls went missing in the said period, West Bengal witnessed 1,56,905 missing women and 36,606 missing girls. Maharashtra on the other hand, reported a total number of 1,78,400 missing women and 13,033 missing girls
When it comes to Union Territories, the National Capital Territory of Delhi reported the maximum number of missing females, which accounts to 61,054 women and 22,919 girls.
In the specified three years (2019-2021) , the coastal state of Odisha witnessed the disappearance of 70,222 women and 16,649 girls, whereas Chhattisgarh reported the missing cases of 49,116 women and 10,817 girls.
Measures Taken by The Government
The government mentioned in the parliament that there are various initiatives to ensure the security of women across the nation. This includes Immoral Traffic (Prevention) Act, 1956 and the Criminal Law (Amendment) Act, 2013
The Indian government also has an Emergency Response Support System in place. Under this system, there is a single internationally recognized number (112), which can be dialed for all sorts of emergencies. There government has also launched Smart Policing Projects in select cities such as Bengaluru, Hyderabad and Mumbai
The Ministry of Home Affairs has approved initiatives, which are aimed at strengthening of Women Help Desks in Police Stations and Anti-Human Trafficking Units present all over India.
Causes of Missing Cases
While early marriages in India rob young girls of their childhood, it also exposes them to exploitation. On the other hand, economic crises make women vulnerable to human trafficking and bonded labor. Other key reasons behind the sad state of affairs are domestic violence and sexual exploitation
In the End
While we already have a legal framework in place to ensure women's safety and security, some general awareness among the public about women's rights and gender equality is necessary. Offering support services to women who have been subjected to violence, sexual assault and trafficking is also crucial to help them reintegrate into society. By working collectively, the nation can surely build a safer environment for its women, ensuring their rights are protected and their contributions are recognized and valued.
You might also like

Wellness
23-Oct-2023
Saarc Women Entrepreneurs To Participate in the 42nd IITF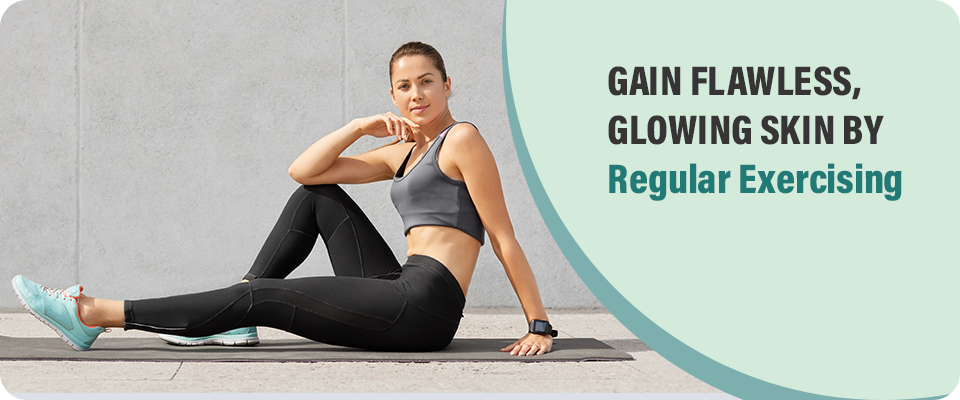 Wellness
12-Jun-2023
Gain Flawless, Glowing Skin By Regular Exercising

Wellness
15-Feb-2023
Dubai to Be the Venue for the 71st Miss World