Change
Missile Woman of India: The Inspiration to All

277 Views
Published On: 09 Jun 2023 Updated On: 27 Jul 2023

The self-made missile engineer and the first-ever woman scientist to lead missile projects in India. She is called the 'Agni Putri' as of result the successful launches of the missiles Agni-IV and Agni-V. Might have been an IAS officer but she got handpicked by the Defence Research and Development Organisation and now is an eminent Indian scientist who led the development of two deadly projectiles.
She stood out ever since she joined DRDO in 2018 and has relentlessly worked while playing a pivotal role in the missile development program of India. Agni IV and Agni V are intercontinental ballistic missiles that have high ranges and are equipped with the capability of carrying nuclear heads in them.
About Dr. Tessy Thomas
Tessy hailed from a humble background and upbringing in a Keralite family located in Alappuzha of Kerala. She is an inspirational icon to all other women who broke through the glass ceiling that plagued other women in her field. With only an undergraduate degree and a handful of internships in some companies, she rose from the ground into becoming a role model for other teens and youths with her accomplishments.
Her passion and introduction to the world of missiles started when she visited the Thumba Rocket Launching Station, which was pretty close to where she lived. This caused a spark of passion and curiosity in the field of scientific research that grew as time passed and resulted in her creating history in the field of Indian Scientific Research with her expertise. She is now the Director General of Aeronautical Systems.
Early Life and Education of Dr. Thomas
Dr. Tessy was born in Kerala's Alappuzha district in April 1963 to Syrian parents. She was named after Mother Theresa. Her father suffered a stroke and became paralysed when Tessy was just a 13-year-old kid. Her mother, who was a teacher, had to stay back in the home as a homemaker to look after the family because of the crisis.
Tessy has four sisters and one brother. In an interview, Dr. Tessy even mentioned that her parents ensured they received the proper education and encouraged all of the siblings to pursue the careers of their choice and area of interest. While two of her siblings are engineers, one pursued MBA.
She received her schooling at St. Michael's Higher Secondary School and St. Joseph's Girls Higher Secondary School. She was extremely intellectual in Mathematics and Physics. She studied Engineering at Government Engineering College, Thrissur. Not only in academics, she was also into extracurricular activities and issues, including athletics. She was an excellent badminton player and brought recognition in that field as well.
She got her Masters in Technology for Guided Missiles from the Defence Institute of Advanced Technology, Pune, an MBA in Operations Management, and a Ph. D in guidance missiles under the DRDO.
Career Life of Dr. Tessy Thomas
With her relentless efforts and unwavering determination, Tessy soon began making her way into the DRDO weapons programme. She joined the DRDO in 1998. Her department worked on designing and developing a new-generation ballistic missile called Agni. She was specifically handpicked by Dr. APJ Abdul Kalam for the Agni project.
Dr. Thomas was the assistant project director of the Agni-III missile project, which covered a 3,000 km range. Soon she became the director of the project mission Agni-IV which was tested in 2011. The test was indeed successful. After this, Dr. Thomas was appointed to be in charge of the project in a director role for the 5,000 km range Agni-V in 2009 which was successfully tested in April 2012.
The successful launch of the missile Agni- V from Odisha's Wheeler Island in 2012 became one of the greatest milestones in her life. The journey to Agni-V's success was not an easy one at all. At each step, she faced failures and disappointments, but she never gave up. She turned these obstacles into an opportunity to rework and improve the present model.
For instance, a missile developed under her supervision failed to meet certain parameters and the team had to face lots of criticism. But Tessy took it as a challenge and worked day and night to make the necessary changes. Because of this, within ten months, the failure turned into a successful mission. She is not just a multi-talented engineer but also a trailblazer woman in the field of technology.
She became the first woman to be inducted into the Aeronautical Society's Pioneer Hall of Fame- an exceptional honour that was given to five Indians before her. She is also the director of Aeronautical systems.
Awards and Achievements Received by Dr. Tessy Thomas
In 2012, She was awarded Lal Bahadur Shastri National Award by the President of India, Pranab Mukherjee.
In 2014, She received the Y. Nayudamma Memorial Award.
Dr. Thomas was awarded the Padma Shri award because of her contributions to women's empowerment at an event held in Delhi.
She is also the recipient of the ISRO Team Awards 2017, NASA Group Achievement Award 2010-2011, and National Technology Awards 2007-2008.
In 1993, she was awarded The Young Women Achievers Awards by the Junior Chamber International (Jaycees) for her exceptional contribution to India.
India Today Women of the Year Award
Apart from these, she got the CNN-IBN Indian of the Year Special Achievement award.
She even received awards from DRDO such as the DRDO Scientist of the Year 2008, and the DRDO Performance Excellence Award 2011.
She received the APJ Award for 2022
Conclusion
The Indian Woman Scientist's Association had once said in the glory of her tribute, "We feel Tessy Thomas serves as a role model and an inspiration for women scientists to achieve their dreams and have their feet planted in both worlds successfully." It's true because she did do her ultimate best as a defence scientist and also in her personal life.
Even the chairman of Mahindra Group said "Tessy deserves to be more famous than the biggest Bollywood star. A poster of Tessy in every Indian school will wreck stereotypes and create enormous career aspirations for girls," after listening to Global Entrepreneurship Summit 2017.
She is a woman made of iron heart who never hesitated to make any sacrifices. In many of the interviews, she even thanked her parents, in-laws, husband, and son for their unconditional support and encouragement from inter-religious marriage to missile research. Today she is one of the leading experts in ballistic missiles with a doctorate in science from five different universities.
In addition to all these, she is a brave woman who is known for her courage, patriotism, and loyalty in her service to the nation and in general to her society.
FAQs
Who is the Missile Woman of India?
Dr. Tessy Thomas is the Missile Woman of India.
Who is Dr. Tessy Thomas?
She is the first woman scientist to lead the missile project of Agni-IV and Agni-V
What are Dr. Tessy Thomas' achievements?
India's defence agency appointed her as the project director for the new generation of ballistic missiles in 2015.
When is Dr. Tessy Thomas' birthday?
Dr. Tessy was born in April 1963.
Where was Dr.Thomas born?
Dr. Thomas was born in the Alappuzha district of Kerala.
You might also like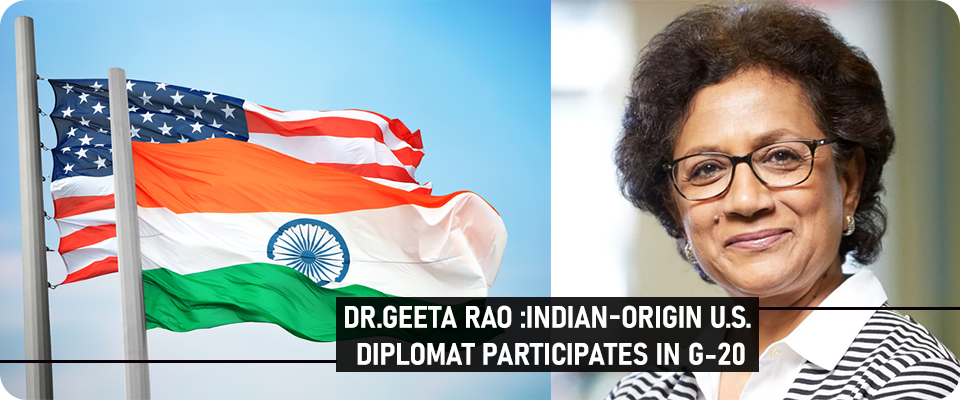 Wellness
08-Aug-2023
Indian-Based U.S. Envoy's Participation in G-20 Forum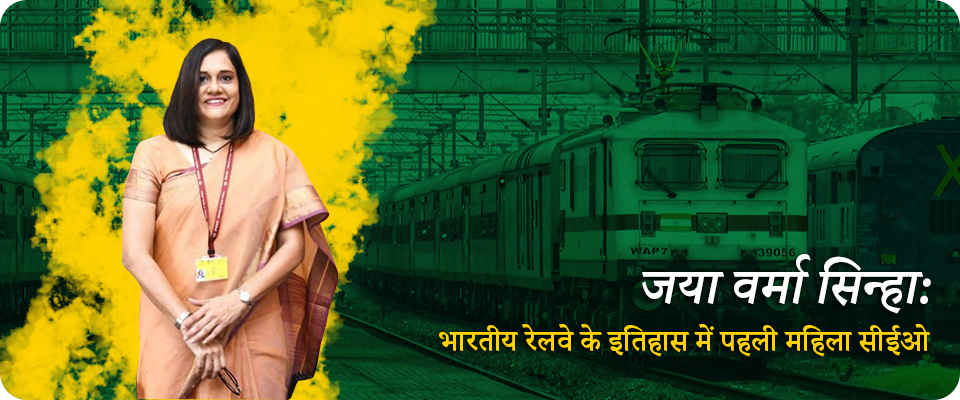 Wellness
06-Oct-2023
जया वर्मा सिन्हा: भारतीय रेलवे के इतिहास में पहली महिला…

Wellness
15-Feb-2023
Unexplained Bruises: What are the Reasons Behind Them?