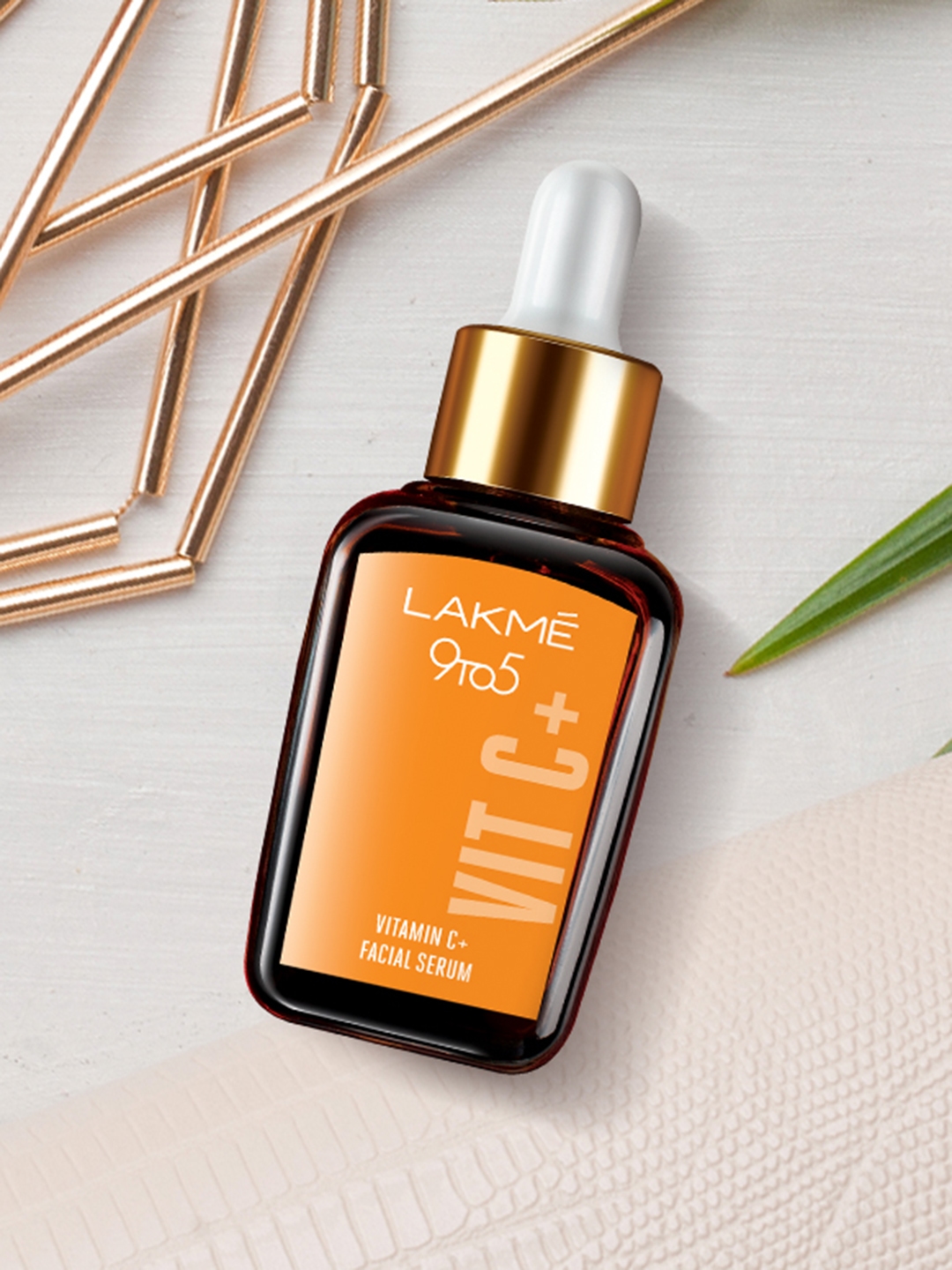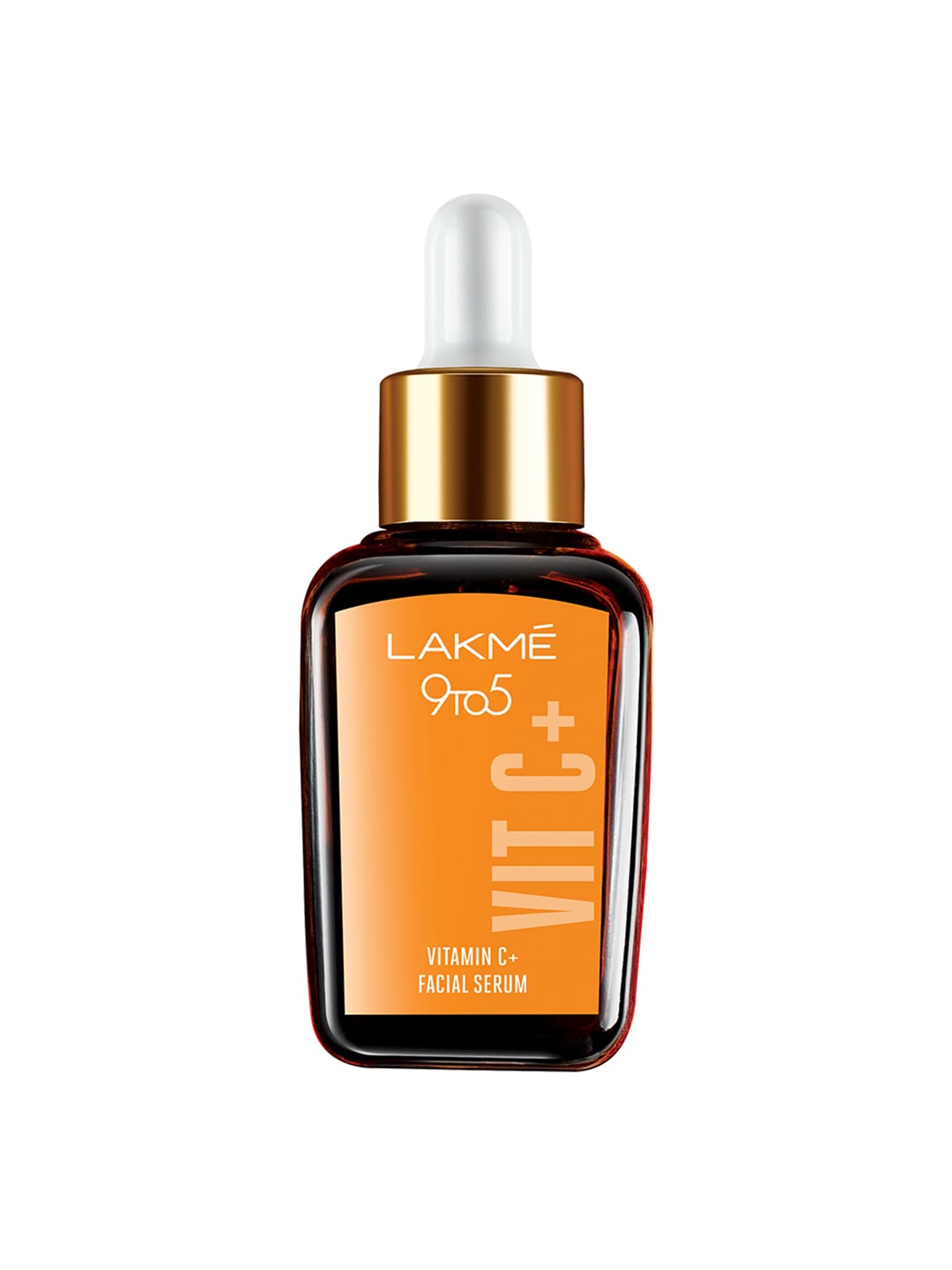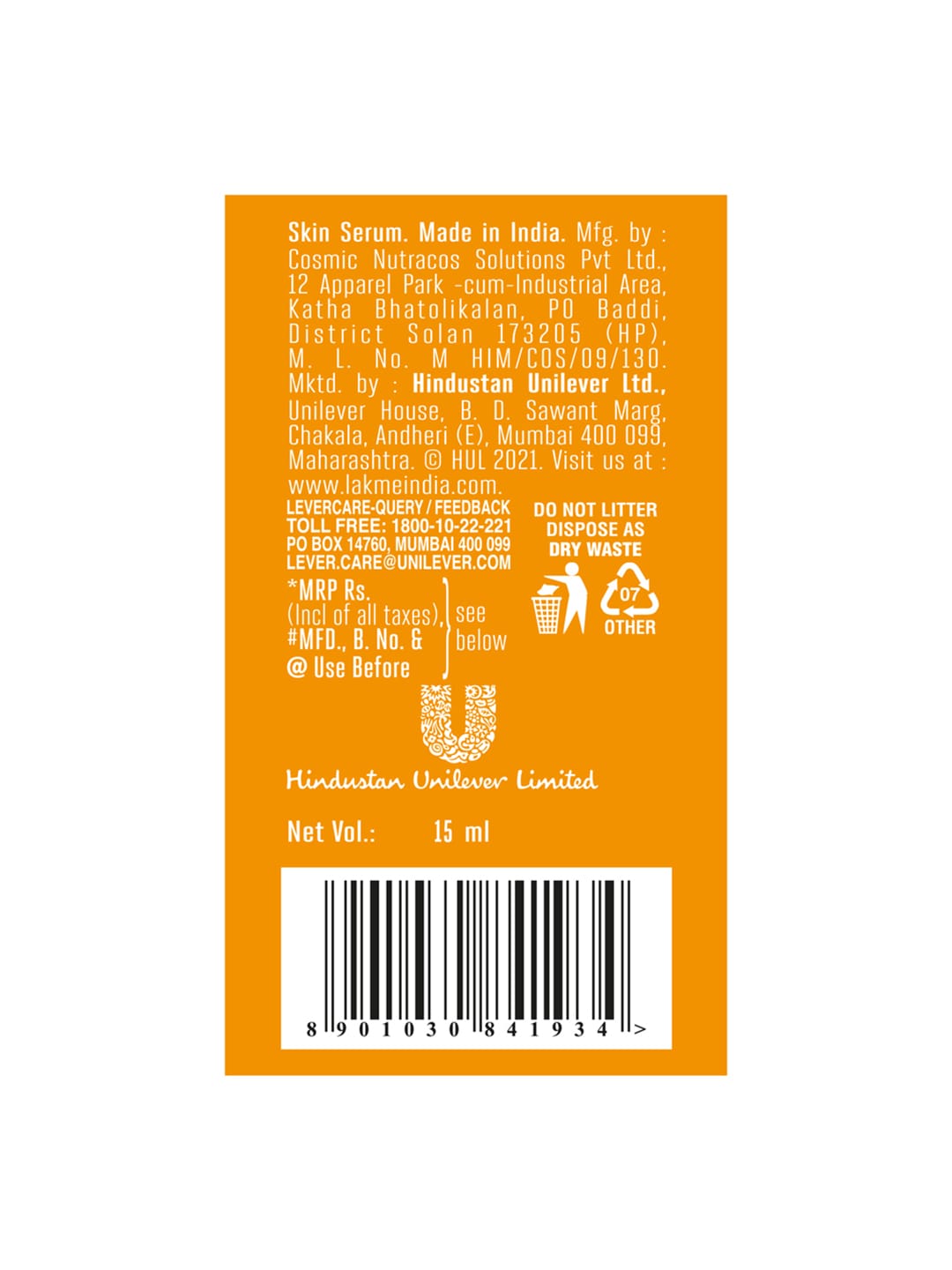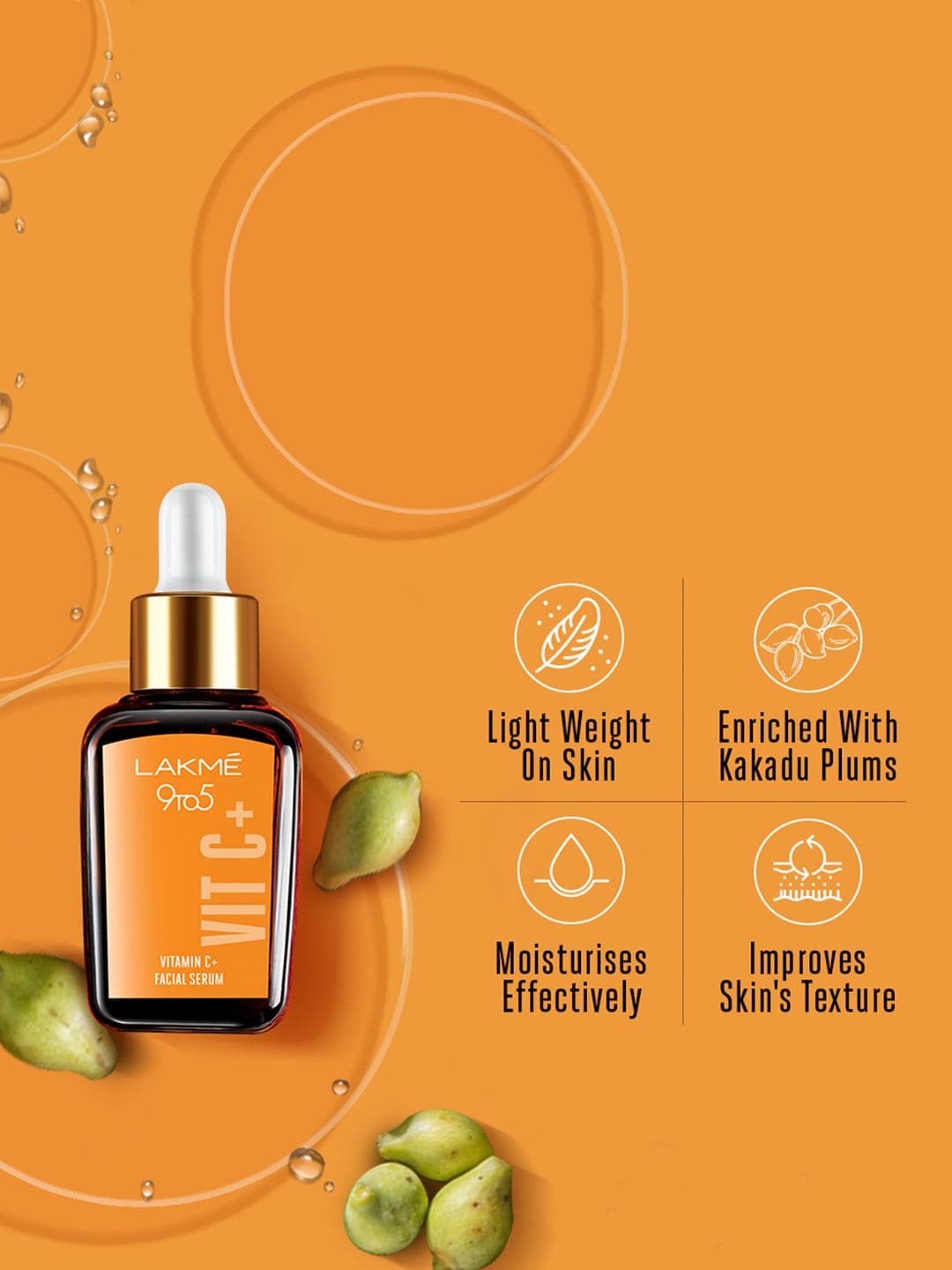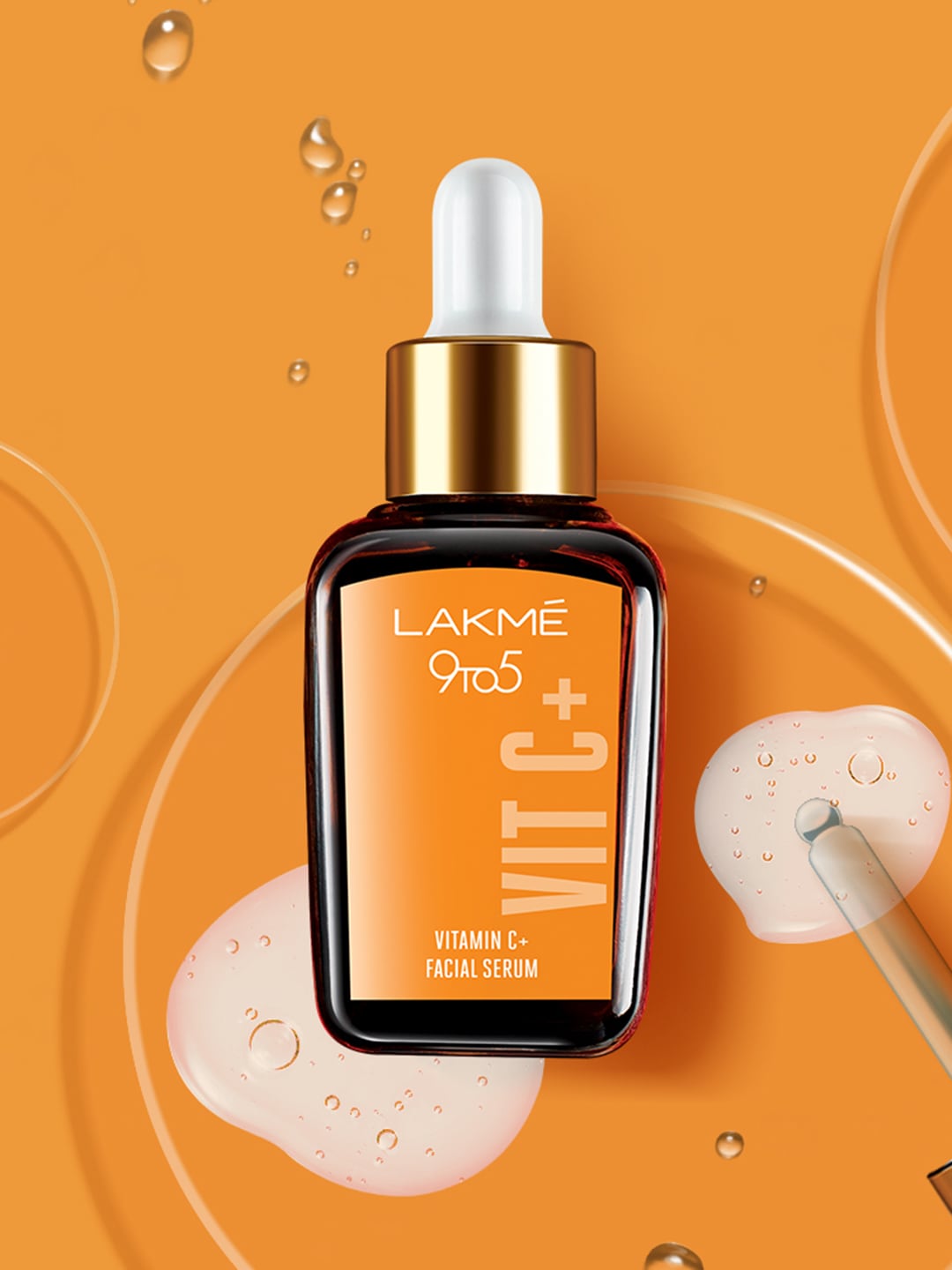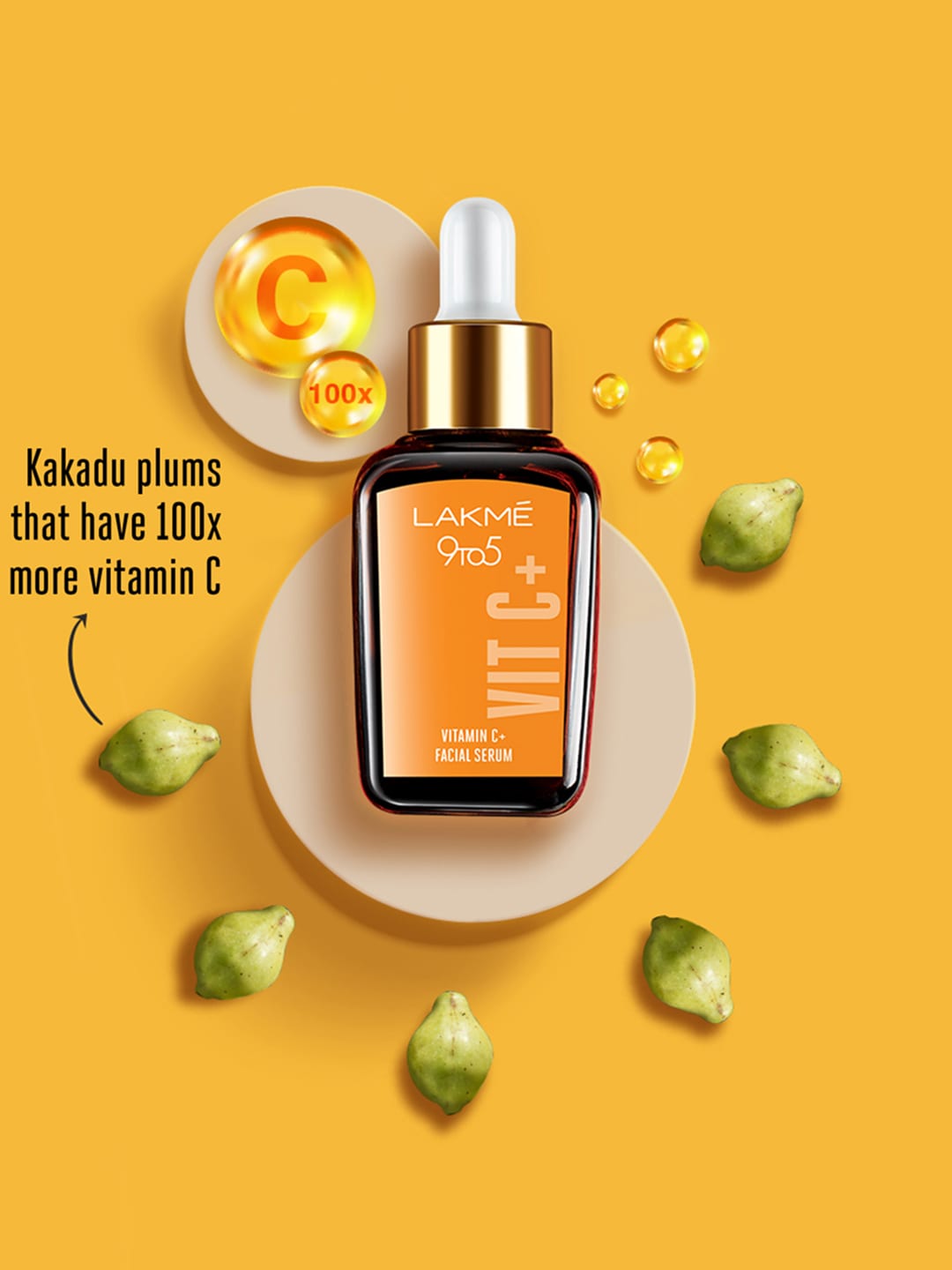 Lakme Vitamin C+ Face Serum(15ml)

Shubra Rani and 250+ people like this product





₹254.00
₹299.00 (15% off)

₹539.00
₹599.00 (10% off)
Pros
Lightweight on skin.
Non-greasy texture.
Effective moisturization.
Deep Nourishment on skin.
Cons
Not suitable for all skin types.
Might cause allergies.
Wow
28 October 2022 by pooja mishra on Nykaa
I had very dull skin and tried lots of products but no result . But when i got to know about lakme 9to5 vitamin c facial serum I ordered it on Nykaa. After use for 5 days i can say no product can beat it . It made my face so smooth and soft in touch . Thank you so much Nykaa for this wonderful product. Must buy it .
The best vitamin c serum till now
29 October 2022 by bhavana nandwani on Nykaa
I always wanted to try vitamin c serum but I was afraid whether it will suit me or not because I have extremely sensitive skin ....but finally i have found a product that suits my sensitive skin ... It instantly hydrates and gives a plumpy glowing skin ...i apply few drops at night and a moisturizer on top of it . This Lakme vitamin c serum is enriched with 98 percent pure vitamin c which means no mixed ingredients .. after applying for few days ...my face really started glowing now .. everyone ask me for my glow and i surely recommend this product to those even with sensitive dry skin
Nice Product
31 August 2022 by vedika bajaj on Nykaa
As we all know, Vitamin C is good for healthy and glowing skin. This Lakme 9 to 5 Vitamin C face Serum with Kakadu Plum Extract does wonder on skin. It gives smooth touch to my face. I applied makeup after using this serum it has given me flawless look. Its light weight serum, gets absorbs quickly in the skin. It have brighten my skin and there is a radiant glow. The packaging and bottle is very premium looking. This little bottle of magic works really well for all skin types. Its a best serum of lakme product, everyone should buy it. Feels great, nice fragrance, highly recommended and pocket friendly too.
Nice
02 February 2023 by tanu rajawat on Nykaa
Amazing
A BOON FOR GLOWING SKIN
27 September 2022 by anonymous on Nykaa
Lakmé a well known brand launched this 9to 5 vitamin C+ facial serum is revolutionary product that adds glow to skin..adding this product to daily care routine enhances healthy bright skin especially to beginners.I use it in the morning times before applying moisture to supple my sling with ascorbic acid…suitable for all skin types….I highly recommend this product especially to beginners
21 February 2023 by rafia on Myntra
Great product. I have freaking sensitive skin but this ahhhh so freaking suited my skin. I love it. Best vitamin c. First buy 15 ml and then try bigger one. But kudos to lakem team for making this holy grail.
19 January 2023 by riya singh on Myntra
Very nice face serum with good packaging. Thank you, Myntra
26 April 2023 by adv bhagyashri raut on Myntra
This is the 2 nd bottle which I purchased fr me ....this serum really suits my face i have dry skin .....and my face always look dull .....but after using this serum my face is not anymore dull