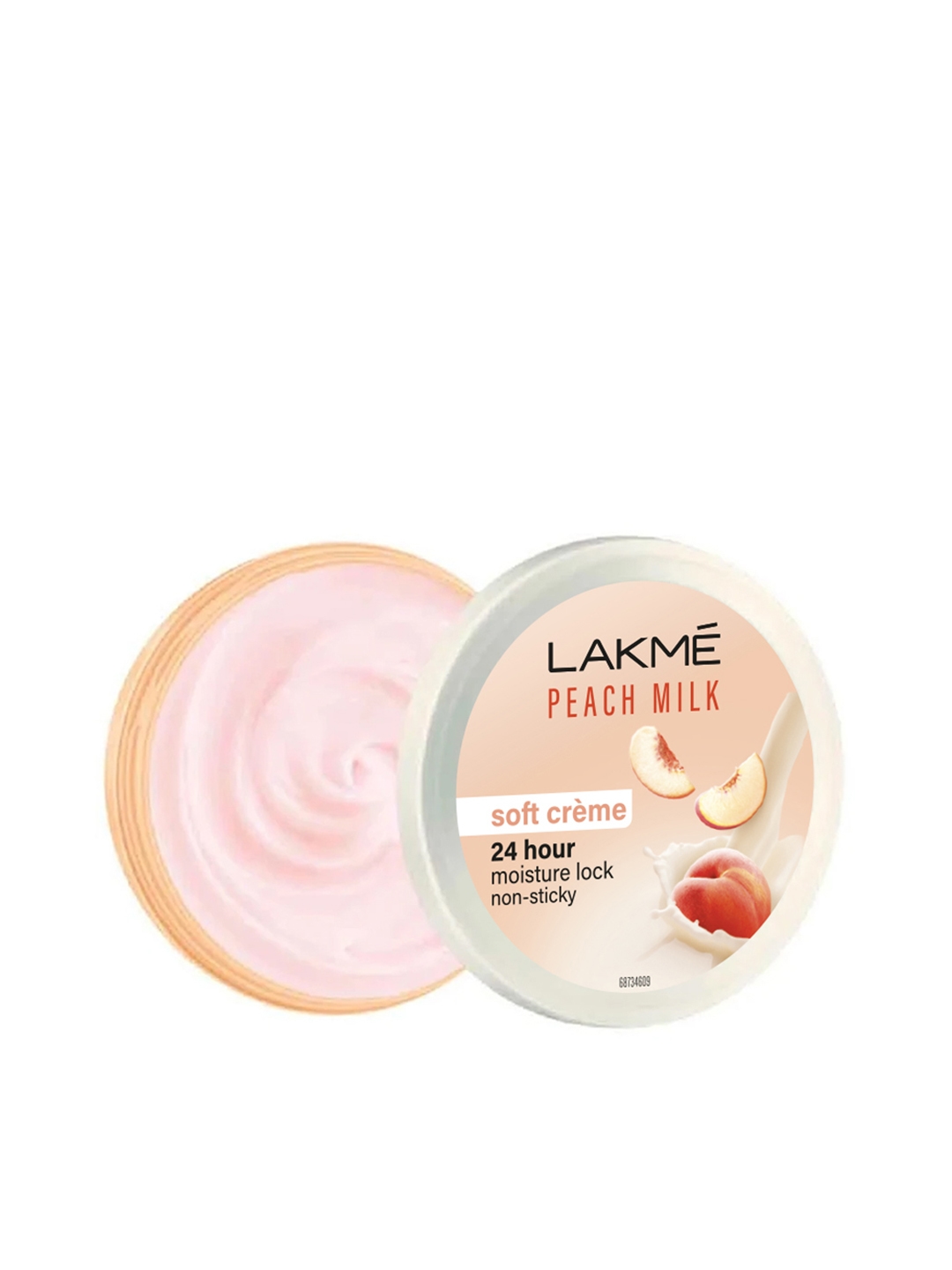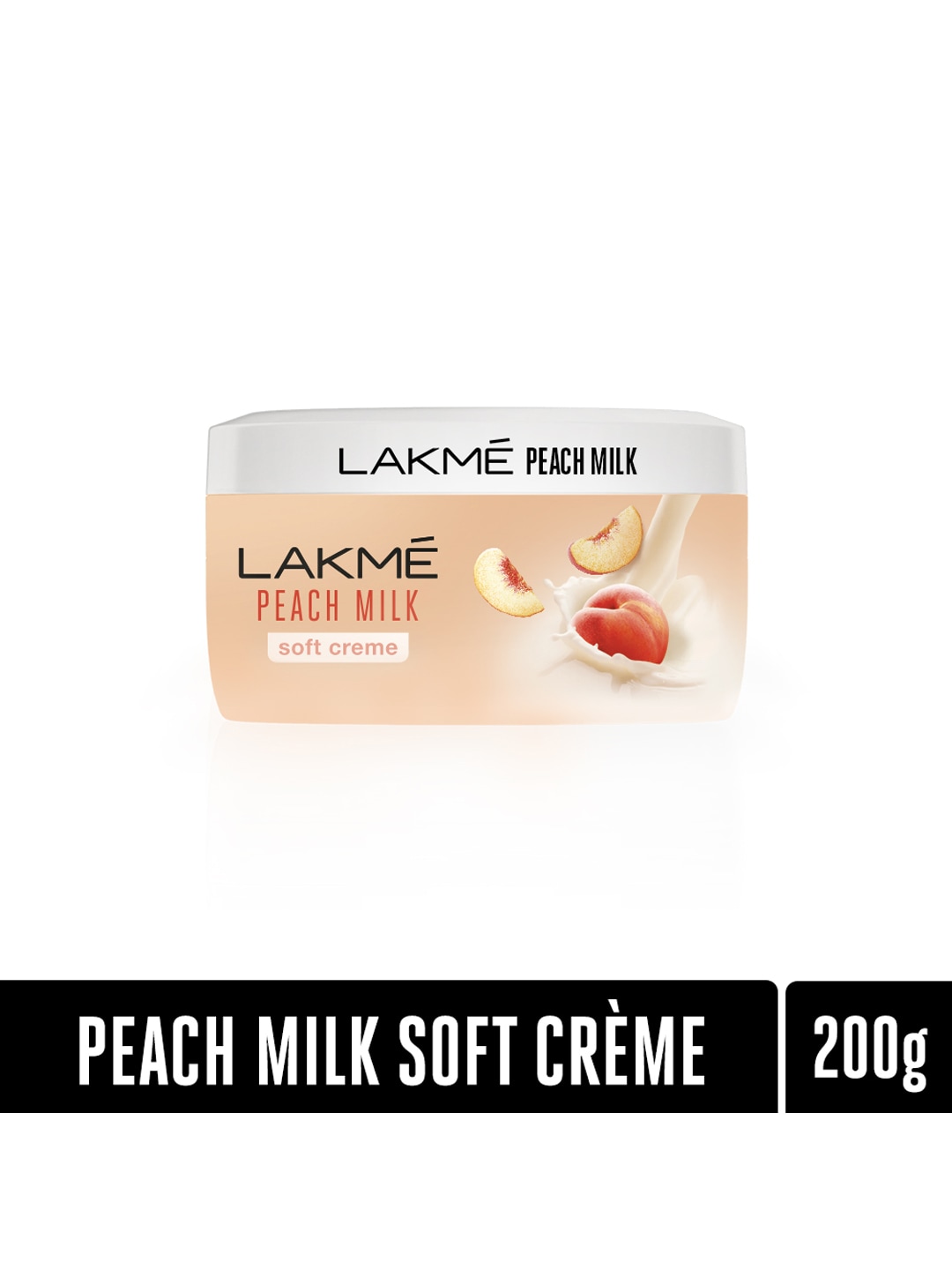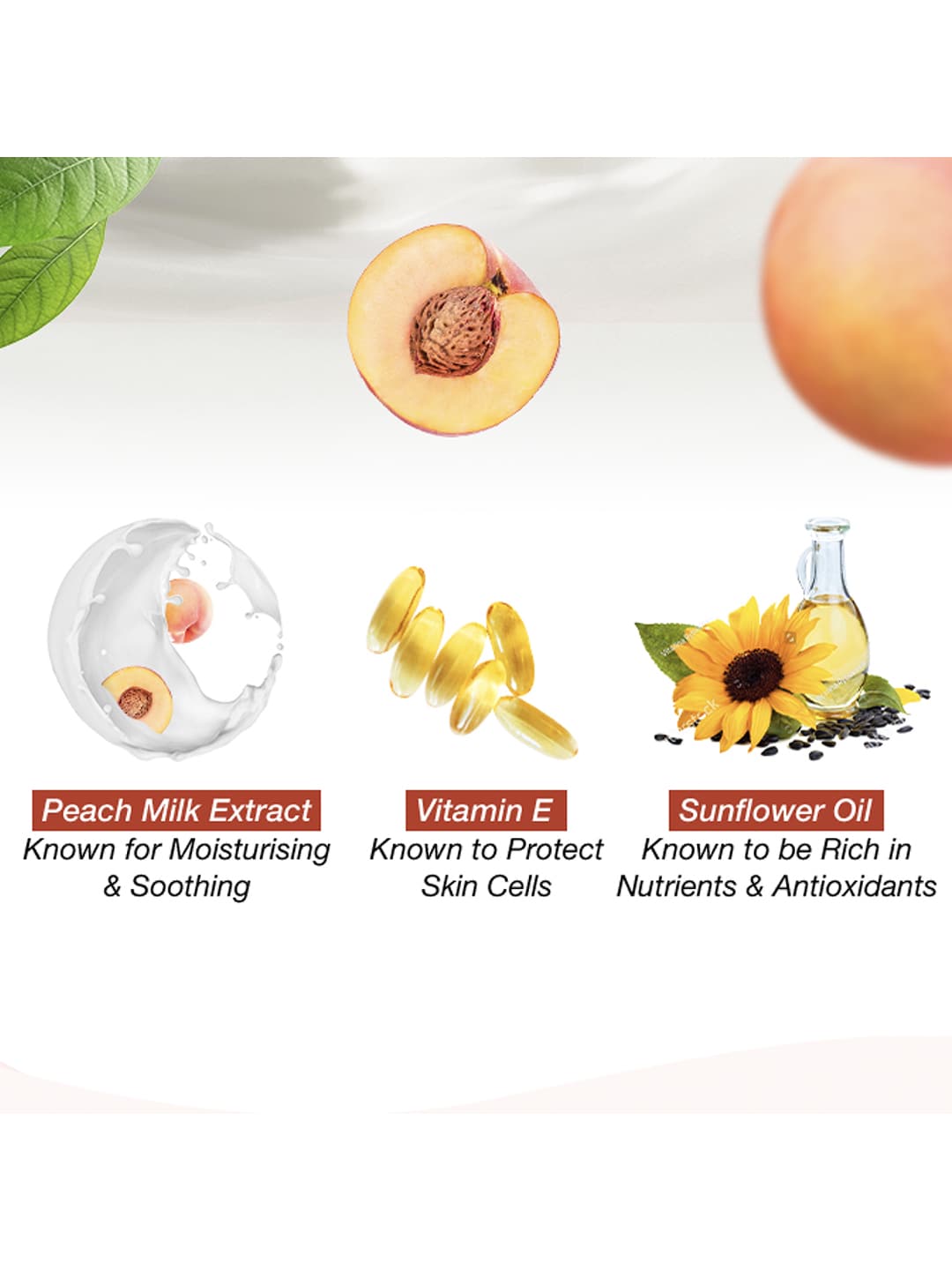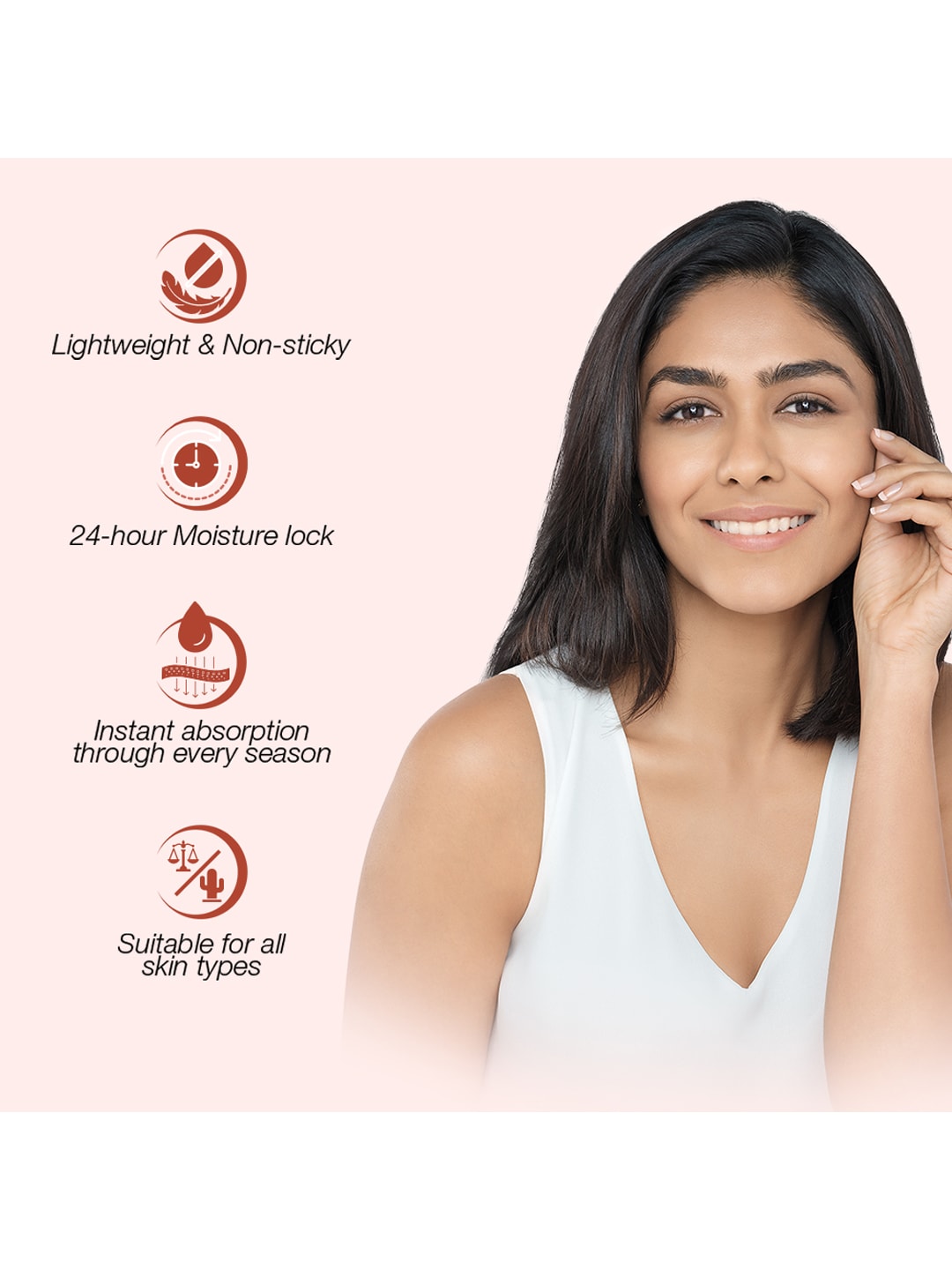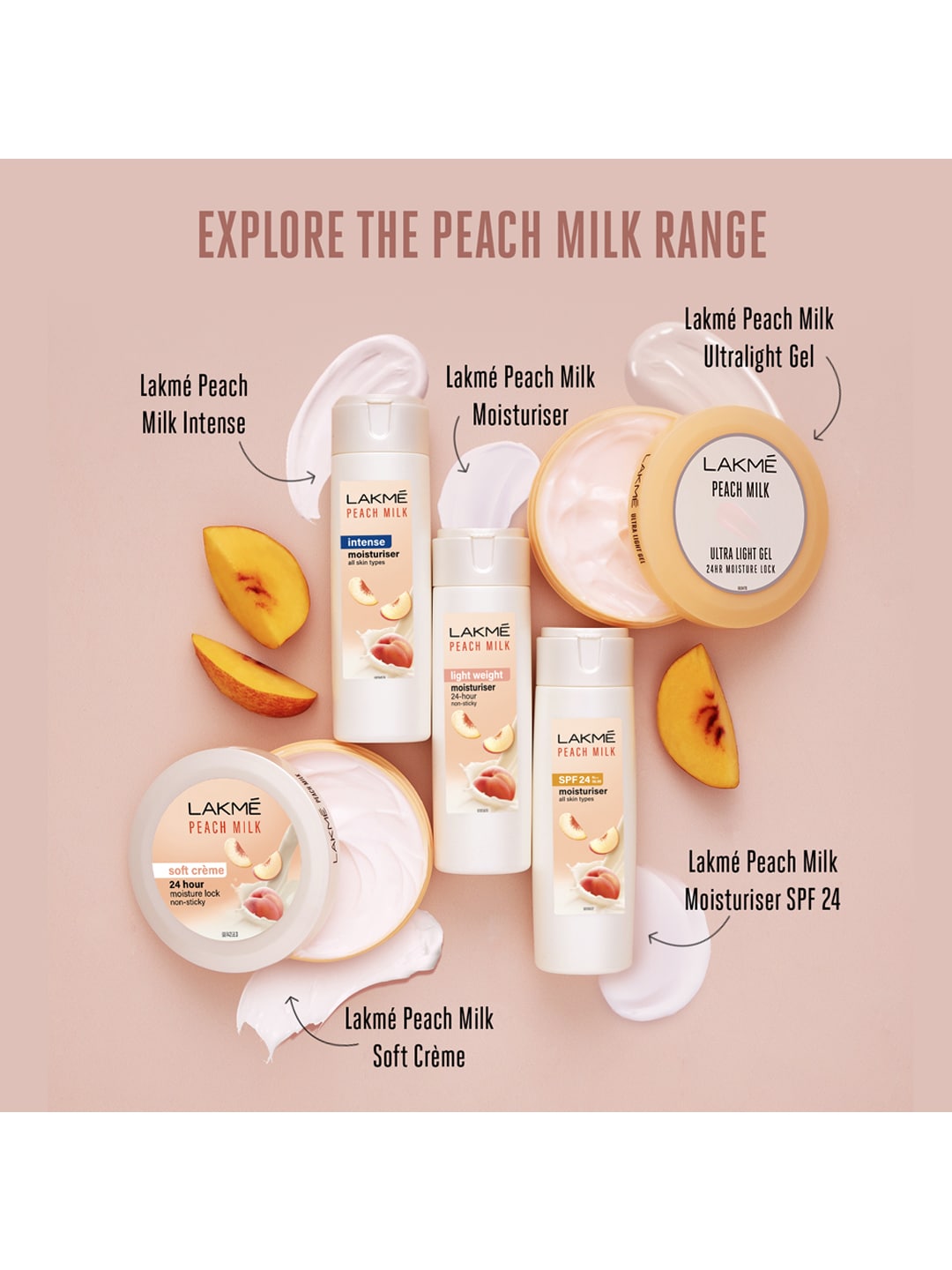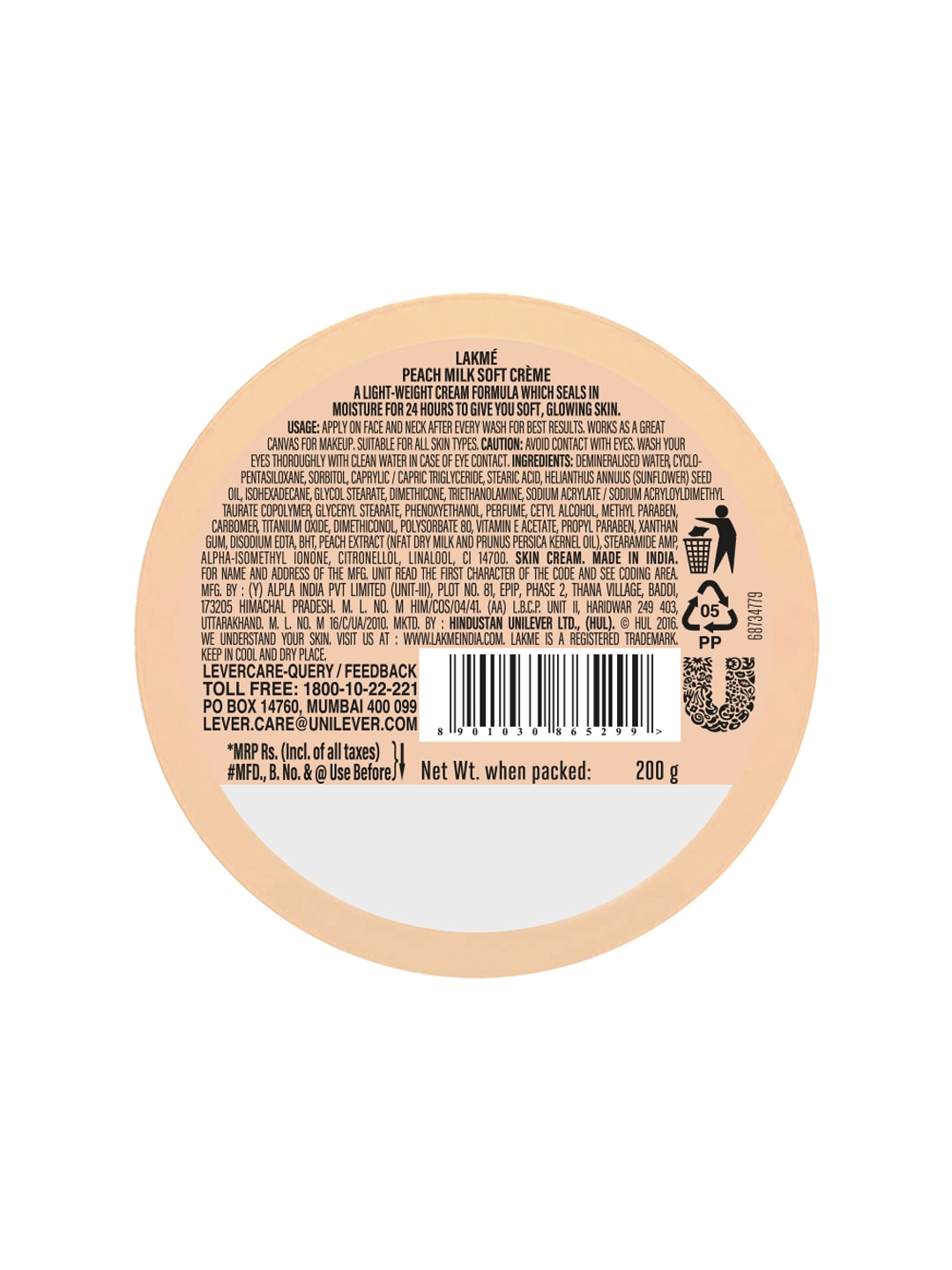 Lakme Softcreme Peach Milk Moisturiser(250g)

Shubra Rani and 250+ people like this product




₹279.00
₹399.00 (30% off)

₹359.00
₹399.00 (10% off)
Pros
Moisturizes and soothes the skin.
Protects your skin cells.
Lightweight and non-sticky.
Instant absorption into the skin.
Cons
Not at all suitable for all skin types.
No fragrance.
Wow
15 December 2022 by shilpa ghosh on Nykaa
Nice cream
Nice
24 December 2022 by madiha fatma on Nykaa
V gud product. It's sooo creamy texture.
Loved it ?
12 May 2023 by yogeeta rawat on Nykaa
Best moisturizer for combination skin. And for summary days?
Great and feels soft and light weight
21 November 2022 by ishita gusain on Nykaa
It feels so good on the skin .. it's my 6th buy , have been using it since many years
Best moisturizer for all seasons
01 December 2022 by anshika singh on Nykaa
I would say hands down this is the best cream i have been using from the past 8 years. Lakme peach milk range is sooooooo good. It gives the perfect amount of hydration with a healthy glow to my face. This even helps me control the oil on my face.
19 June 2020 by simrandeep kaur on Myntra
I want to share my experience with you all I'm very sensitive skin person so i have seen many videos on youtube for my skin many youtuber's say don't use fragrance products but trust me grls they only share which things suits them it will suit your skin and you will see the results soon and I'm loving to buy from myntra bcz genuine and real products they sell.. Go for it ❤️❤️ stay home stay safe