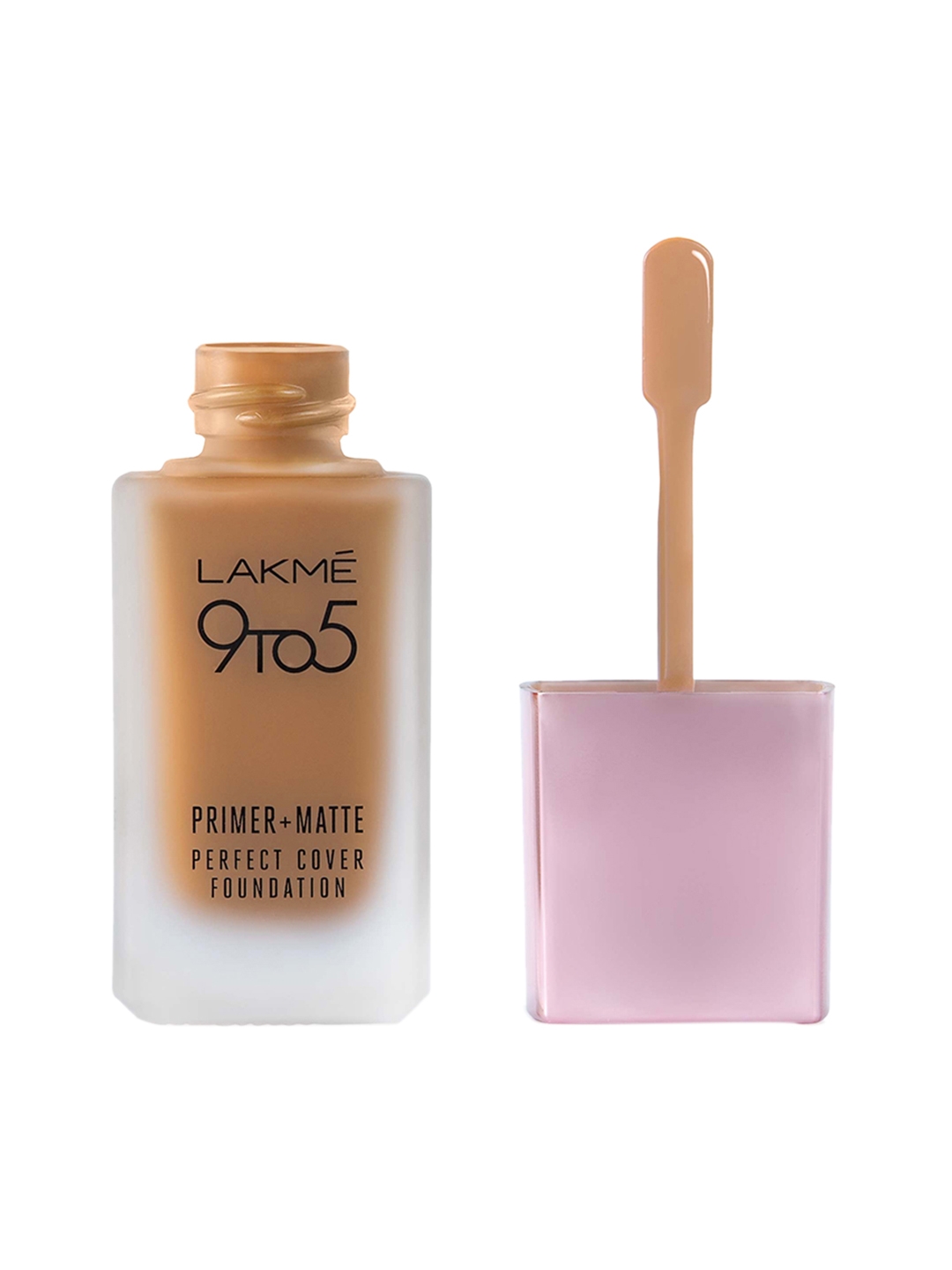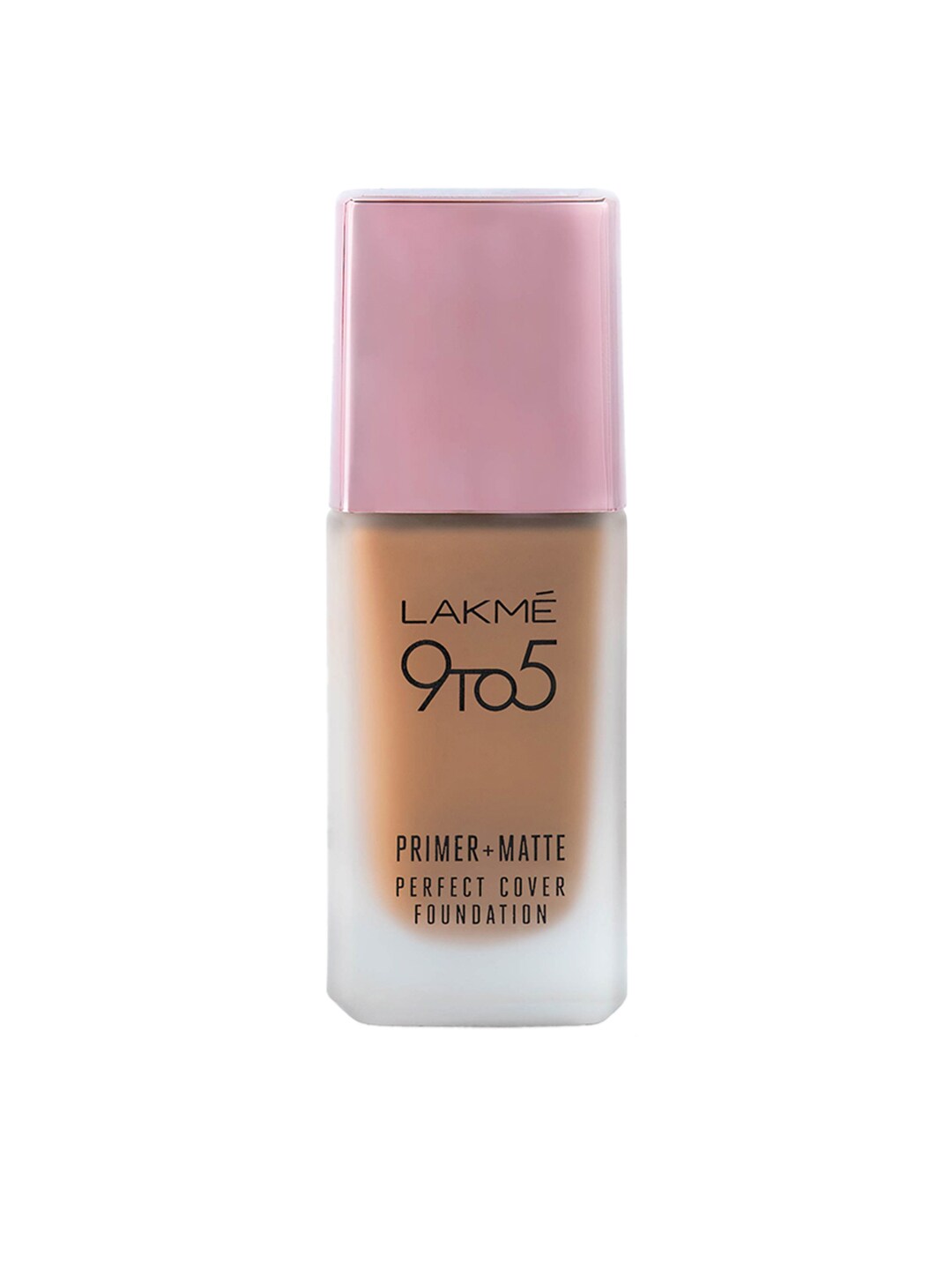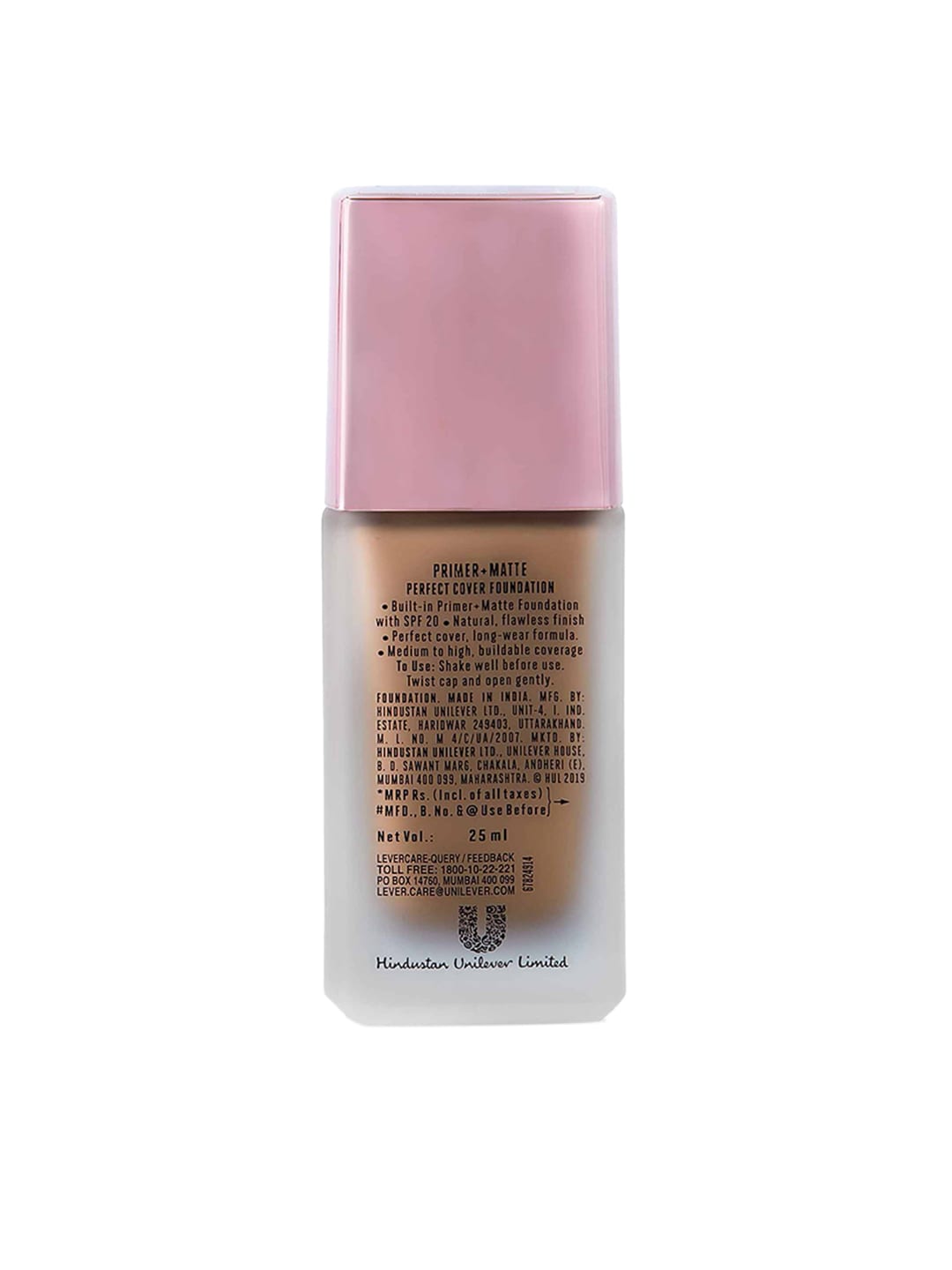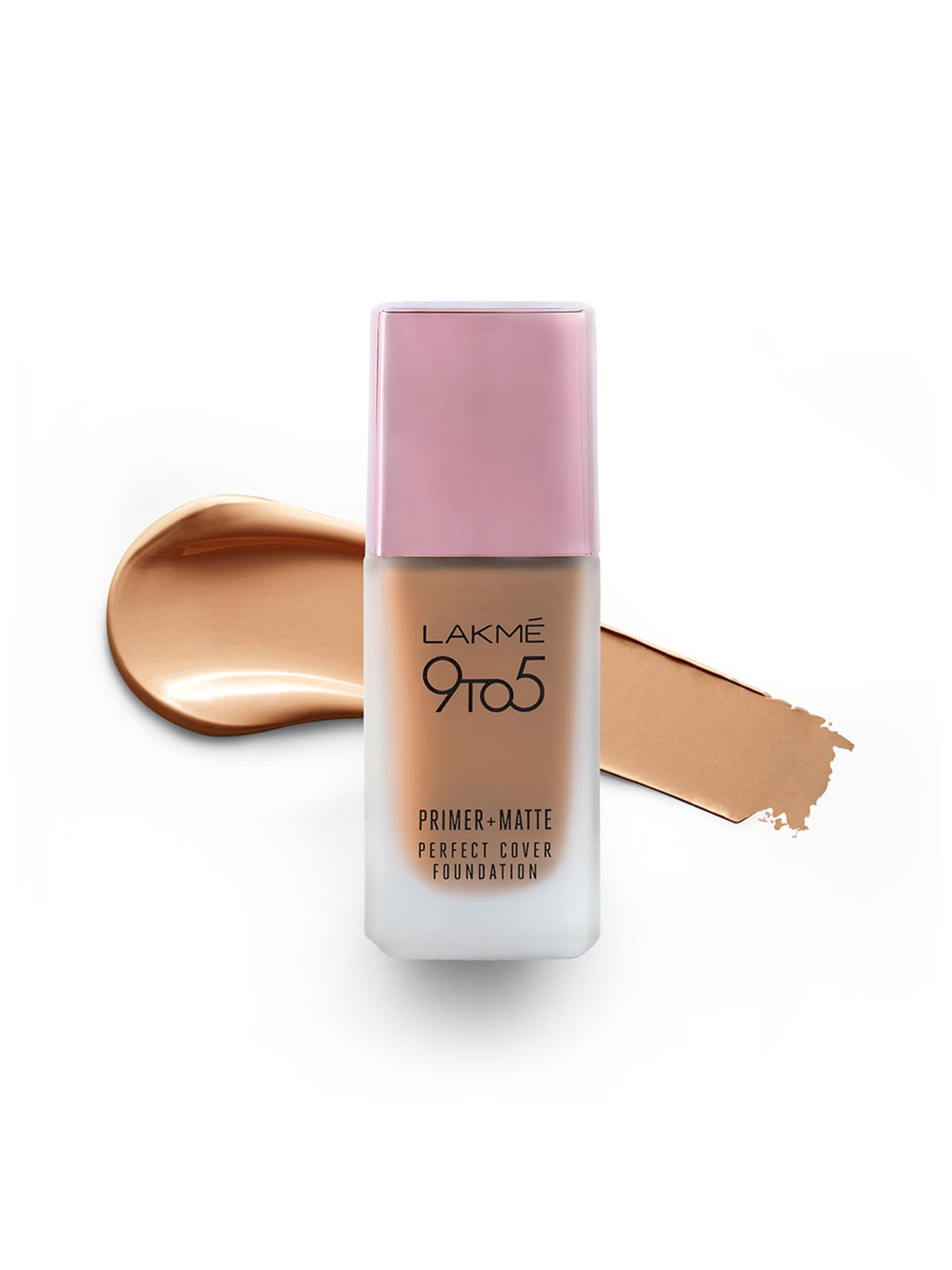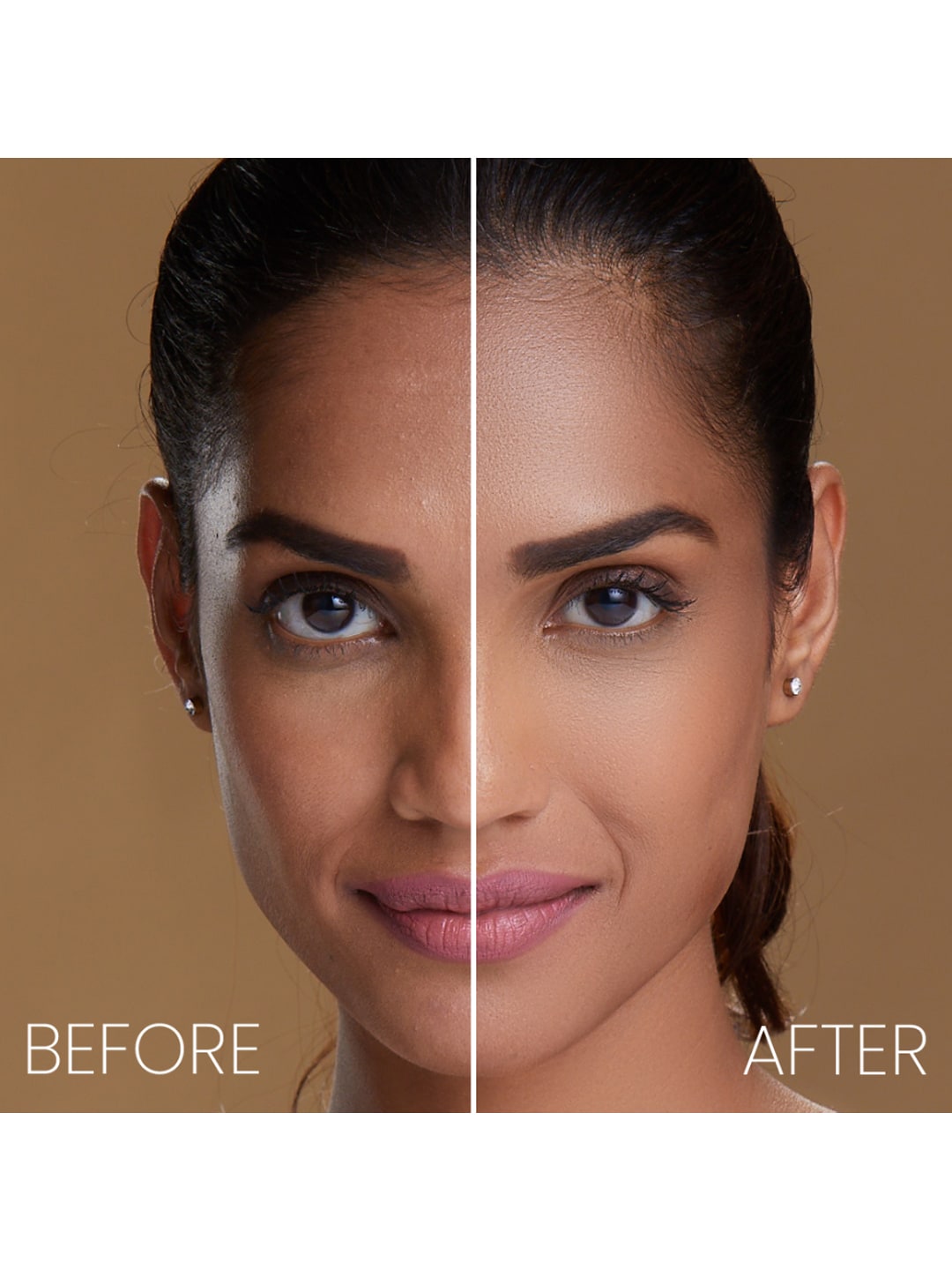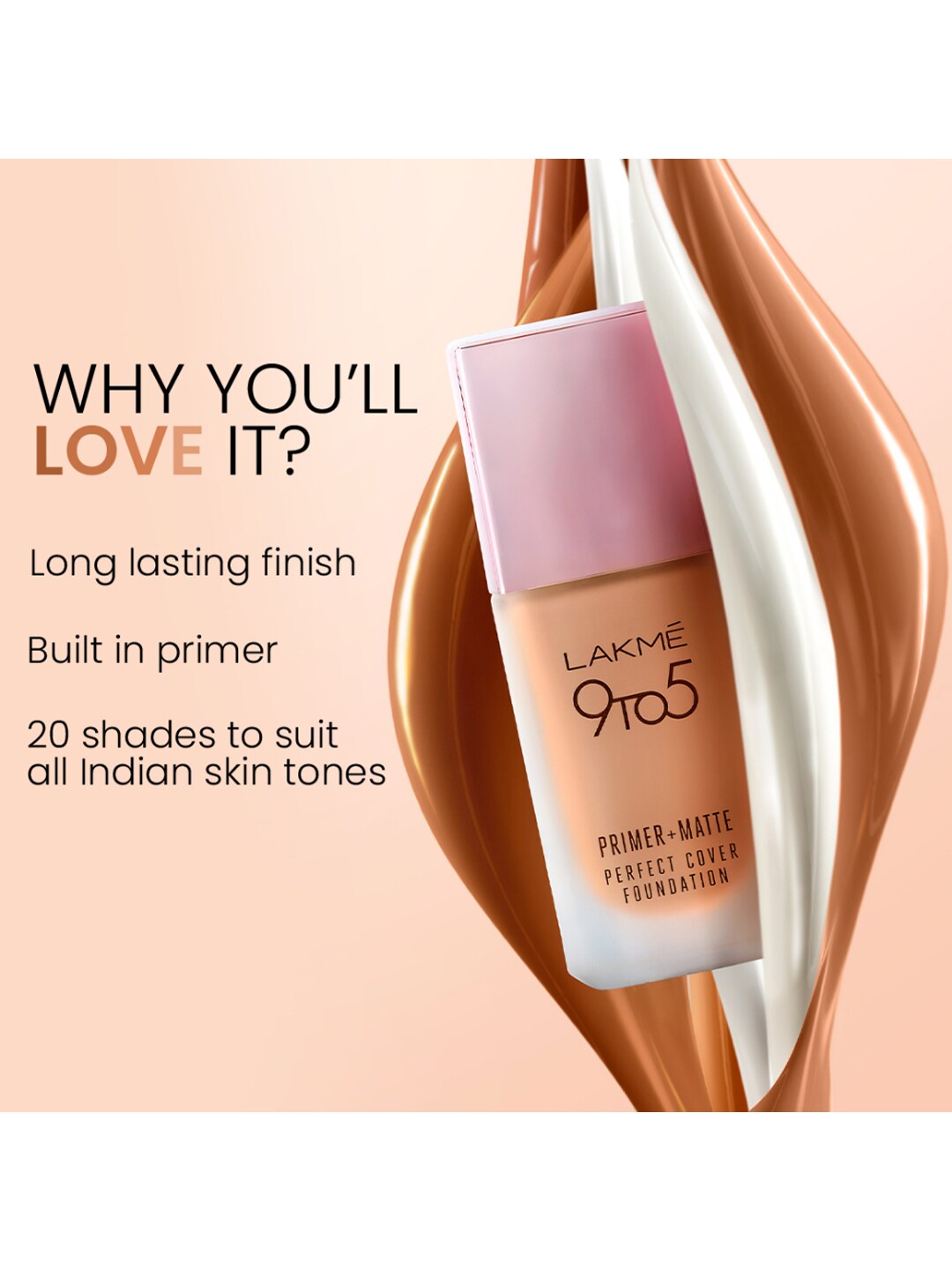 Lakme Primer+Matte Foundation(25ml)

Shubra Rani and 250+ people like this product





₹394.00
₹525.00 (25% off)

Pros
Built-in primer.
Available in 20 different shades.
Long lasting finish.
Delivers medium to high coverage.
Cons
Not suitable for all skin types.
Quality is not what as expected.
My OG Foundation - N220 Neutral Medium
23 October 2021 by bharvi sharma on Nykaa
I bought it for Rs 350/-. This is a Medium to High Coverage foundation. I use it for my functions & small gathering & trust me it had stayed on for 8-10 hours without any touch up. It has very smooth consistency & blends easily on the skin. You may build it as per your need. Packaging is so cute & travel friendly. But as its a glass bottle so quite delicate to handle. All -in-all you may never go wrong with this. ??
Matte finish
10 May 2022 by divya bharathi on Nykaa
Matte n very comfortable on the skin
Just awesome ?
27 May 2022 by anarkali s shaji on Nykaa
Guys i got this for just 285 rupees..and it worth it?❤️? I have warm undertone with medium to dusky skin tone and this Warm Caramel shade suits me very well.. please find the photos attached!! Both Maybelline and Lakme seems similar, but Lakme contents bit more yellowish, which really suits me... Maybelline makes my skin little dull or ashy somewhat!! But still I use it.. guys just go for it. Perfect for warm undertone with medium to dusky skin tone Overall I like Lakme❤️
Best Foundation
04 June 2021 by ravleen kour on Nykaa
This is my 3rd purchased last time i purchased different shade which didn't suits me well but but but this is my all time go to foundation U can create a very beautiful party make-up look with this i just love this foundation seriously this blends soo perfectly nd i wish this may be come in big size becoz i have to repurchase it again nd again dus to dmall size 25 ml Quantity is bit less but according to the Quality i compromise for this really love to buy this product lakeme has my heart ❤️❤️❤️❤️❤️
Amazing foundation
15 October 2021 by mahek fatima on Nykaa
I like this foundation , my shade is cool ivory which perfectly match with my skintone , this is my first foundation from lakme . The consistency of product is liquidy but it sets on my skin perfectly with help of brush , gives matte finish , worth buying i think lakme one is better than maybelline fitme just because of shade , from maybelline fitme i ordered 128 warm nude shade but it looks dark and oxidised make overall look horrible but lakme one is perfectly suites my skintone thatswhy i love this It is good for those who love light makeup , it doesn't give you full coverage .
20 December 2021 by ankita on Myntra
This is my 3rd purchase. It goes for both my skin tone (fair) and my mother's (medium). Nice coverage. Applying this only can work well for makeup.
07 July 2021 by aishwarya on Myntra
Nice