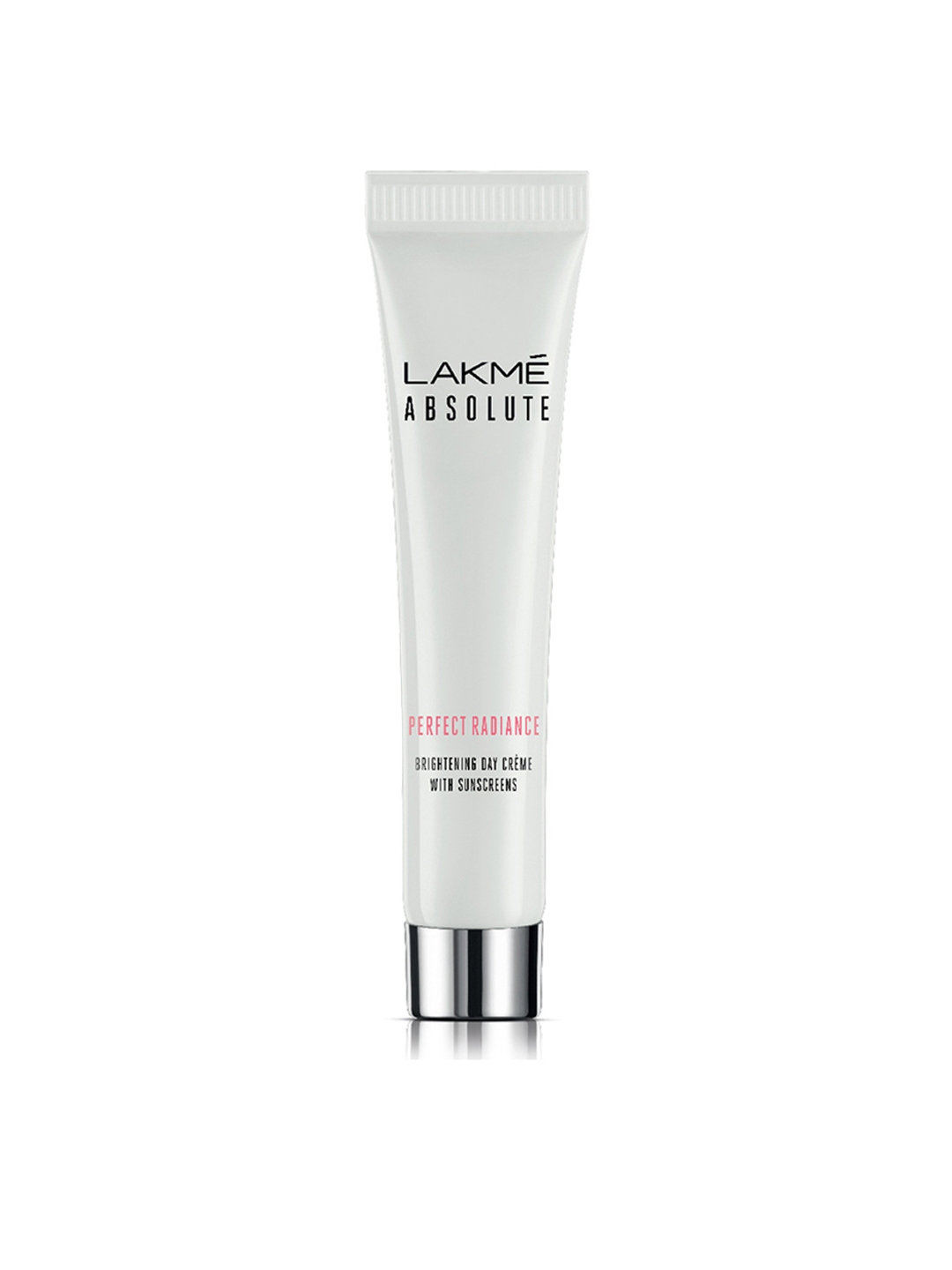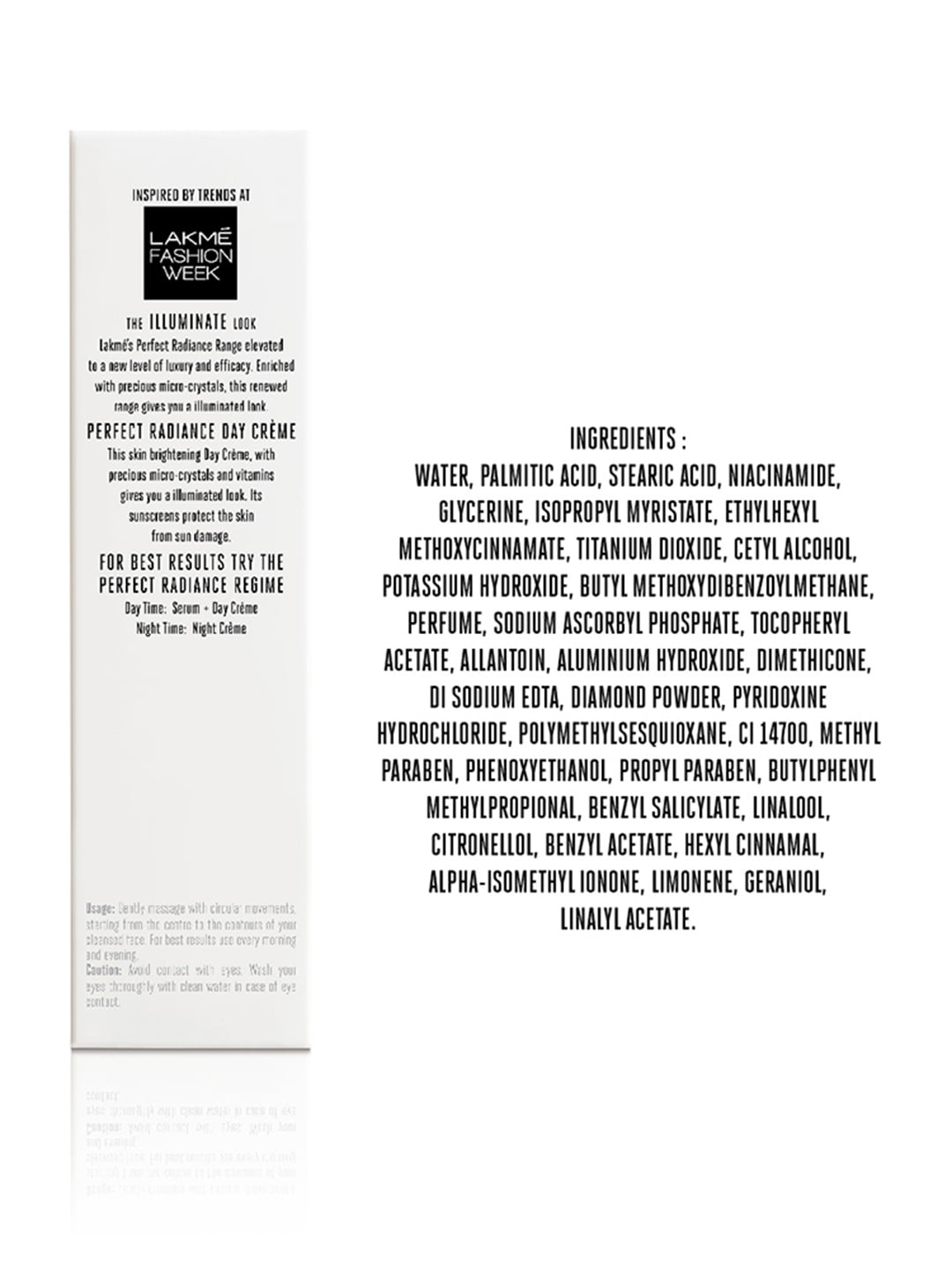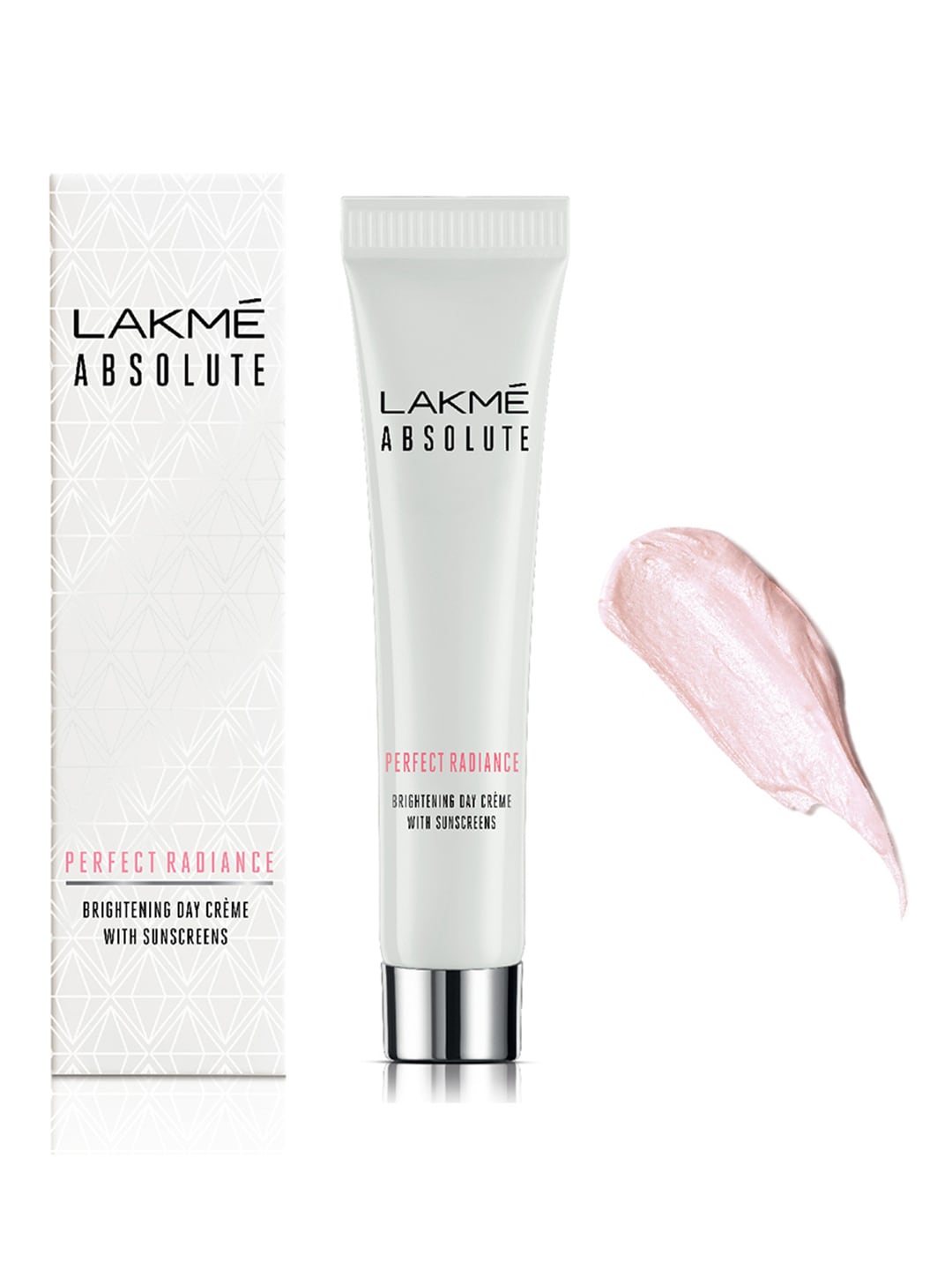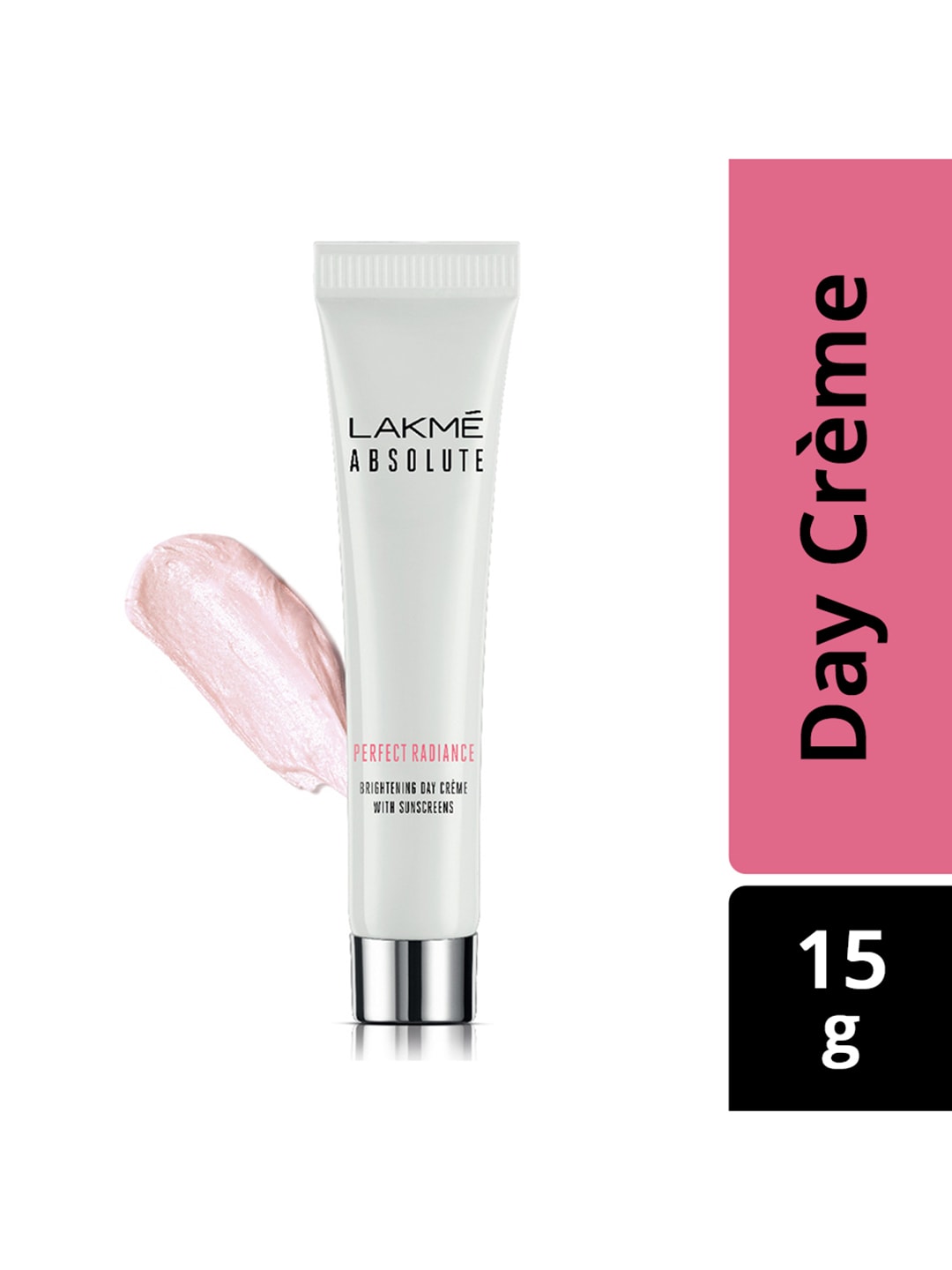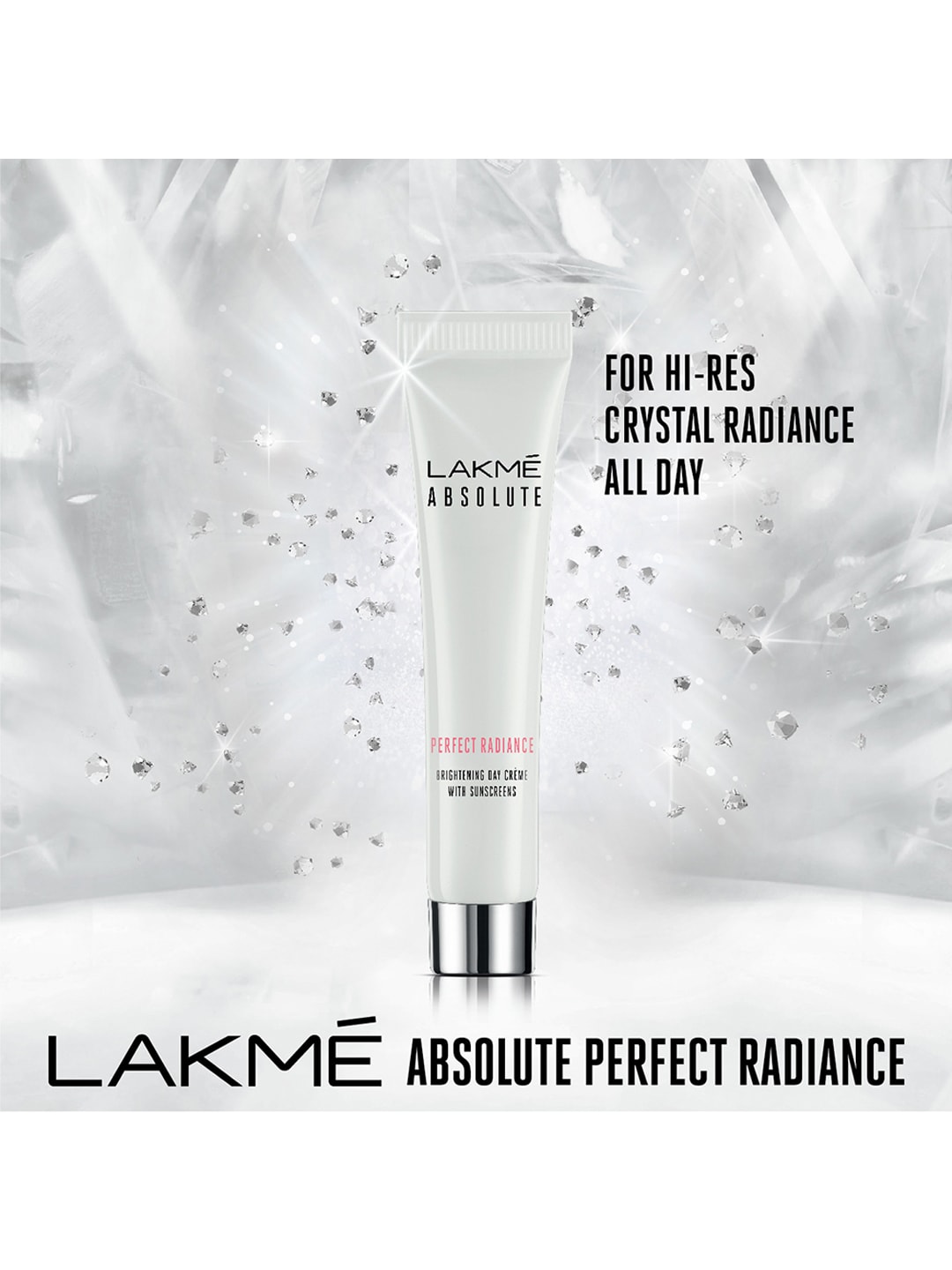 Lakme Perfect Radiance Day Creme(15g)

Shubra Rani and 250+ people like this product





₹314.00
₹349.00 (10% off)
Pros
Moisturizes and nourishes your skin.
Shields your skin from harmful UVA rays.
Gives you a bright, radiant, and glowing skin.
Lightens and evens your skin tone.
Cons
Sticky texture.
Not suitable for all skin types.
Nyc
19 March 2021 by jyoti rajput on Nykaa
Good for all type of skin. I have heavily dry skin
Lovely Product
02 November 2022 by vanshi on Nykaa
Nice product with reasonable price.. Nice packaging ?❤️
Awesome❤️
25 February 2022 by ashna begum on Nykaa
I have been using this product since one month and I am so in love with this product ❤️just apply little amount of creme and you will get pinkish radiance on your face plus the smell is so good took❤️ bacause of this damn awesome product ❤️now i can go out without putting on heavy makeup everyday ❤️highly recommended❤️thank you nyka for the genuine product❤️
Awesome product
18 April 2022 by kavita kashyap on Nykaa
Its amazing product and I got with refill
Awesome
15 October 2021 by madhu kashyap on Nykaa
Nice
14 October 2021 by abdul on Myntra
I love this cream. It worked like magic to me. My skin was tanned and I had blackish look due to sunlight because I used to play badminton outdoors. After so much research, I bought this cream and this worked wonders on me. My skintone is perfectly changed to normal. Dark patches disappeared within 15 days. I used this cream day and night actually. Believe me it is very effective in skin brightening and sun protection.
20 July 2021 by komal singhal on Myntra
Awesome packaging....i love the way they pack even smallest things in a proper box...and this cream is very nice for oily skin types....i liked it bcoz most of cream and moisturizer make my skin more oily but it gives a matte finish.