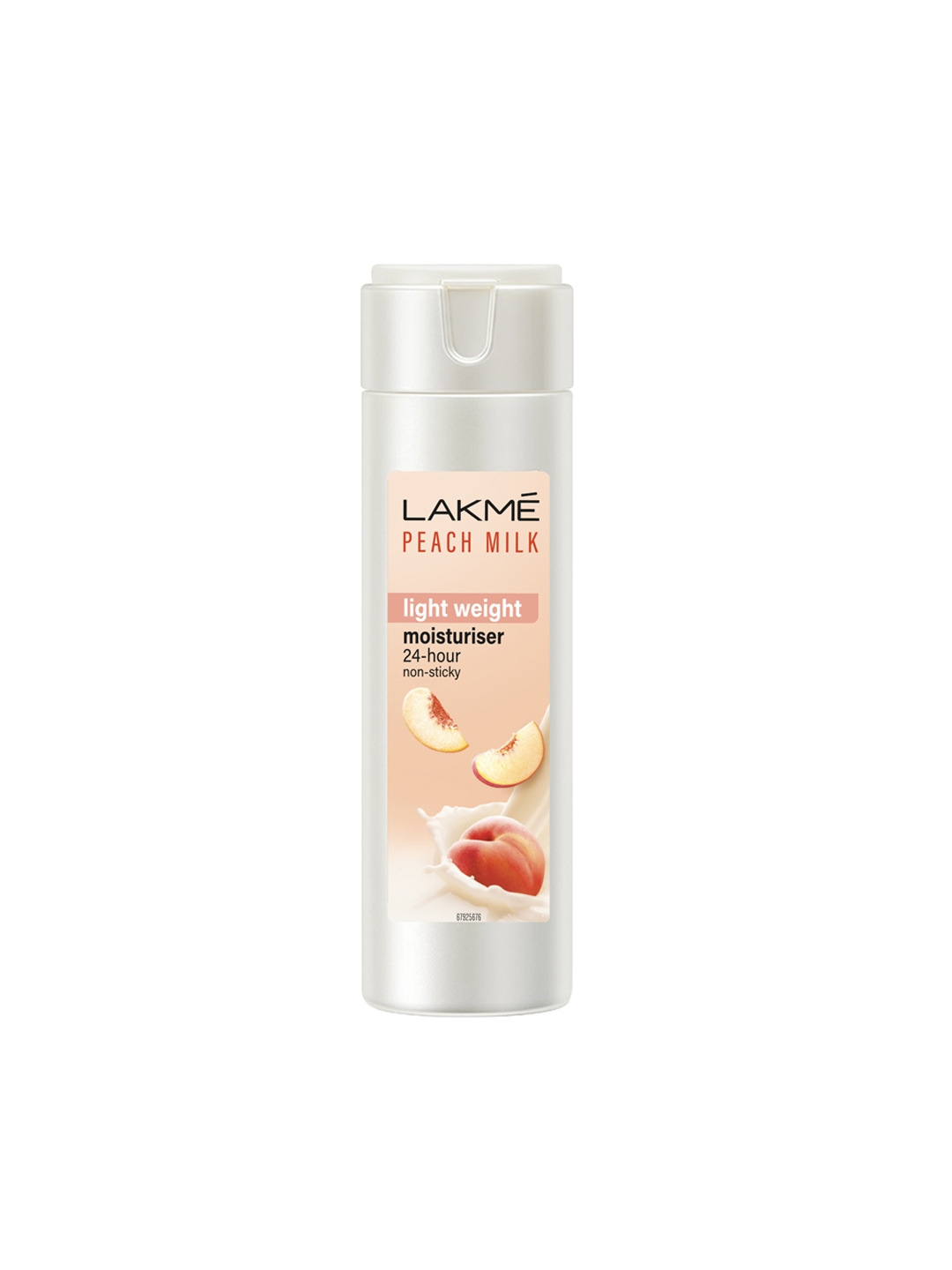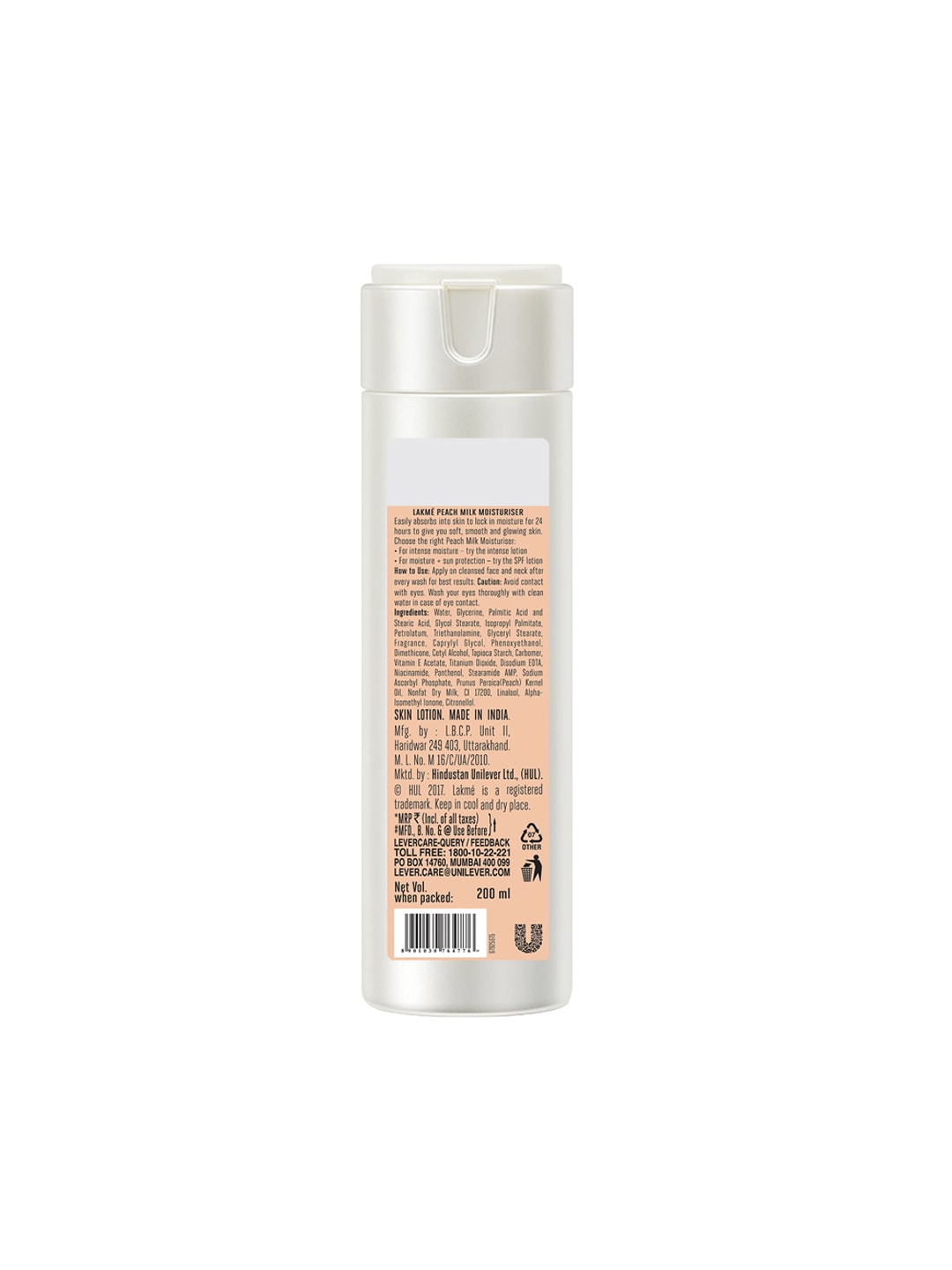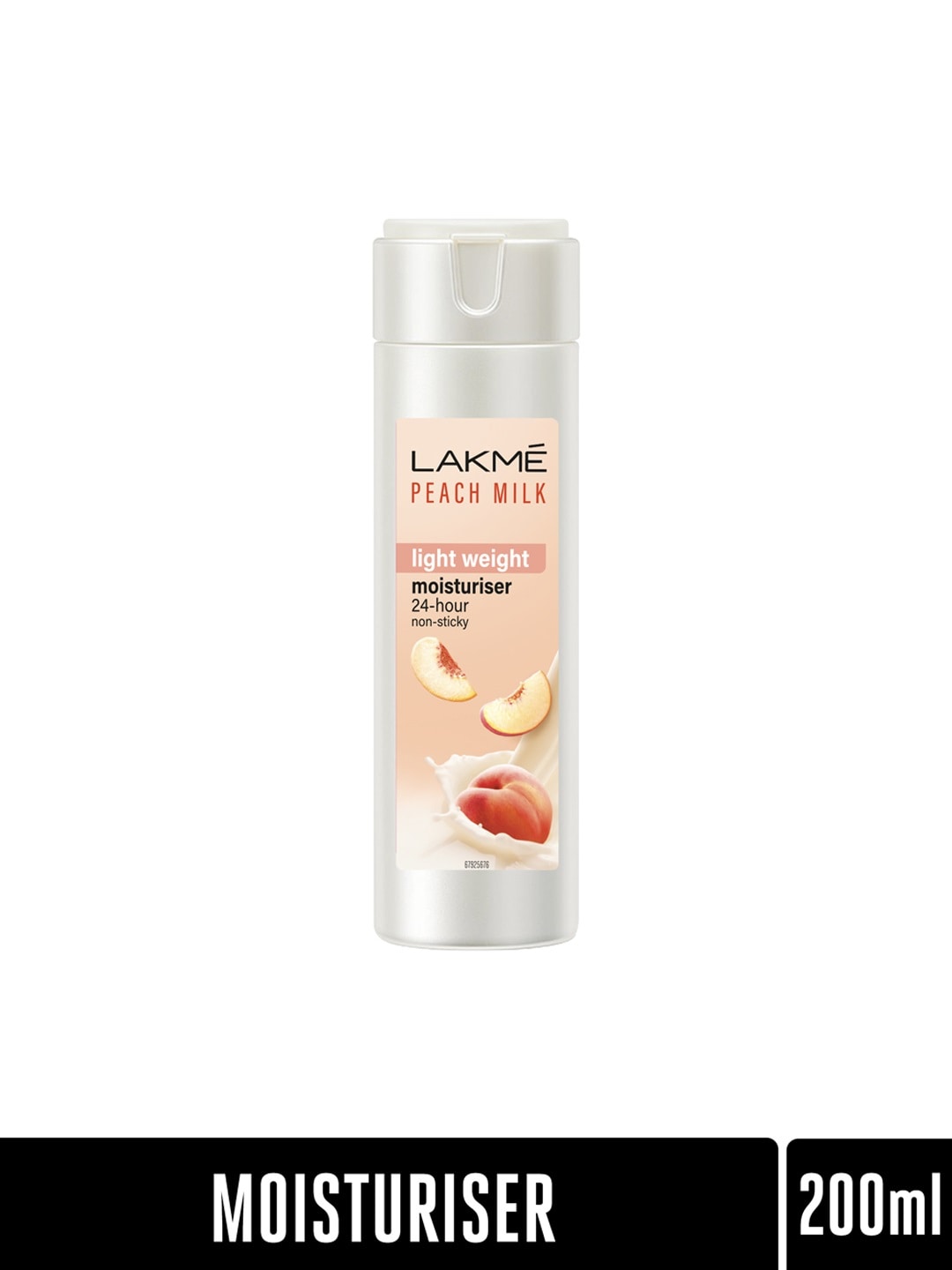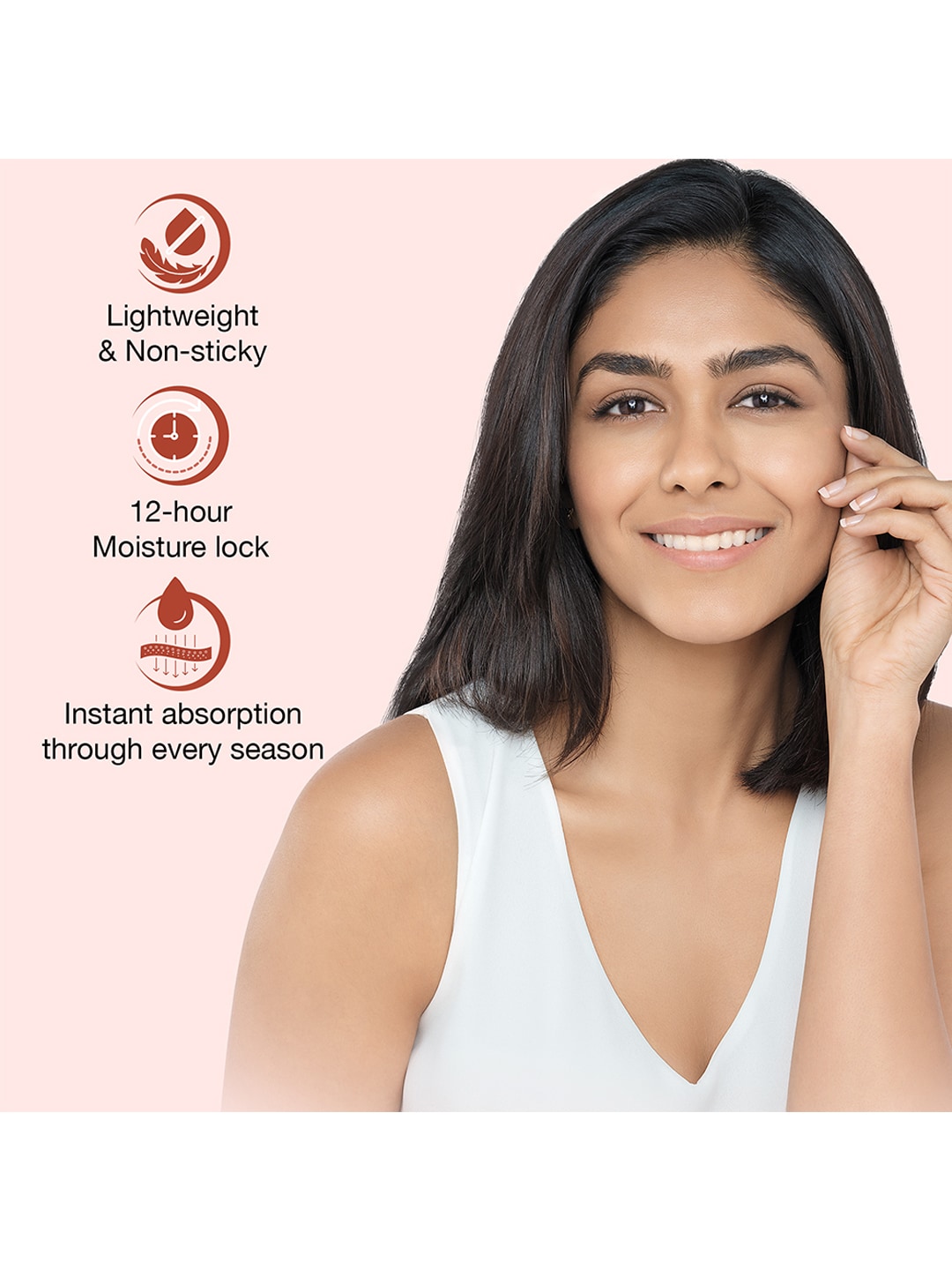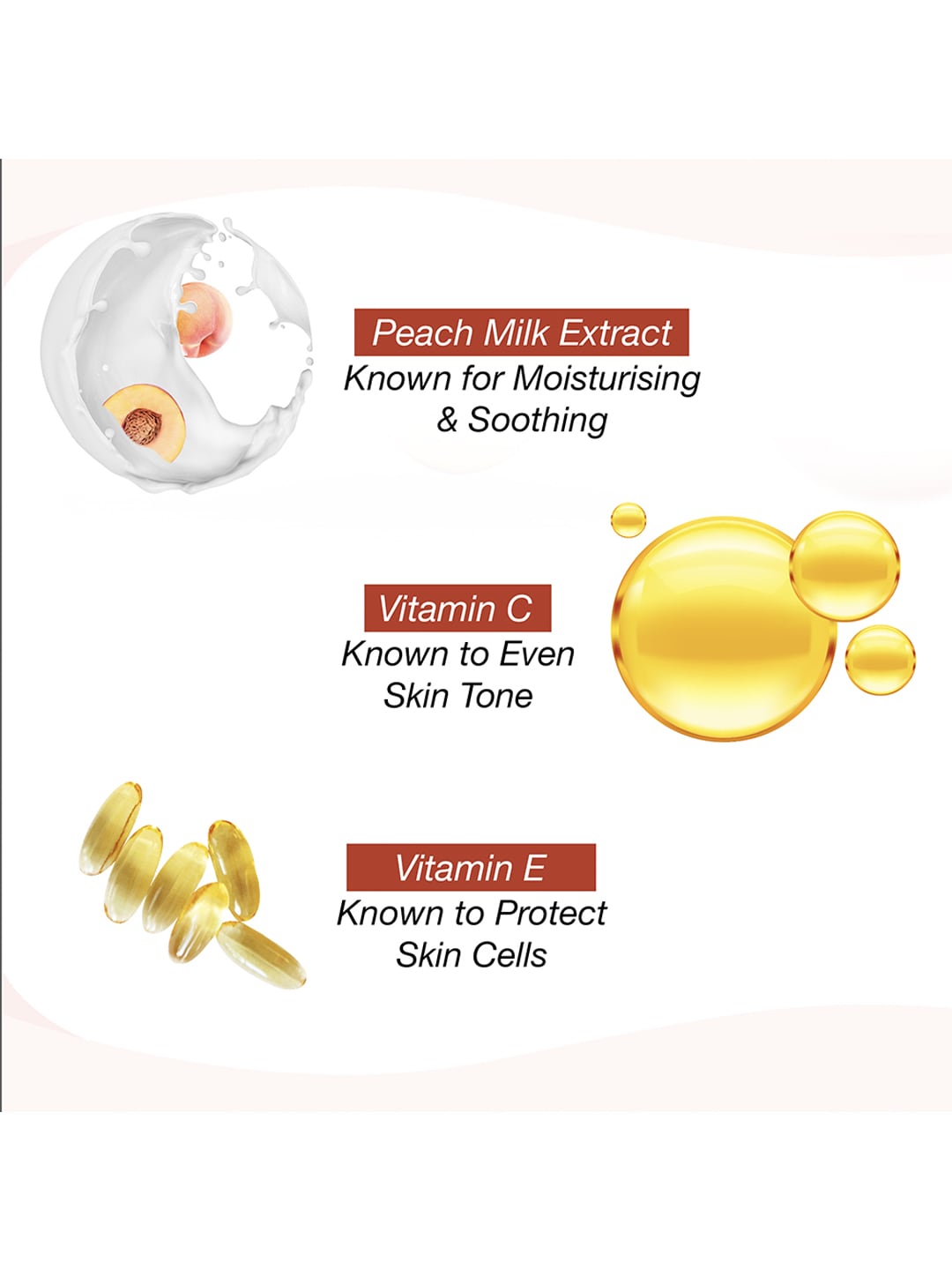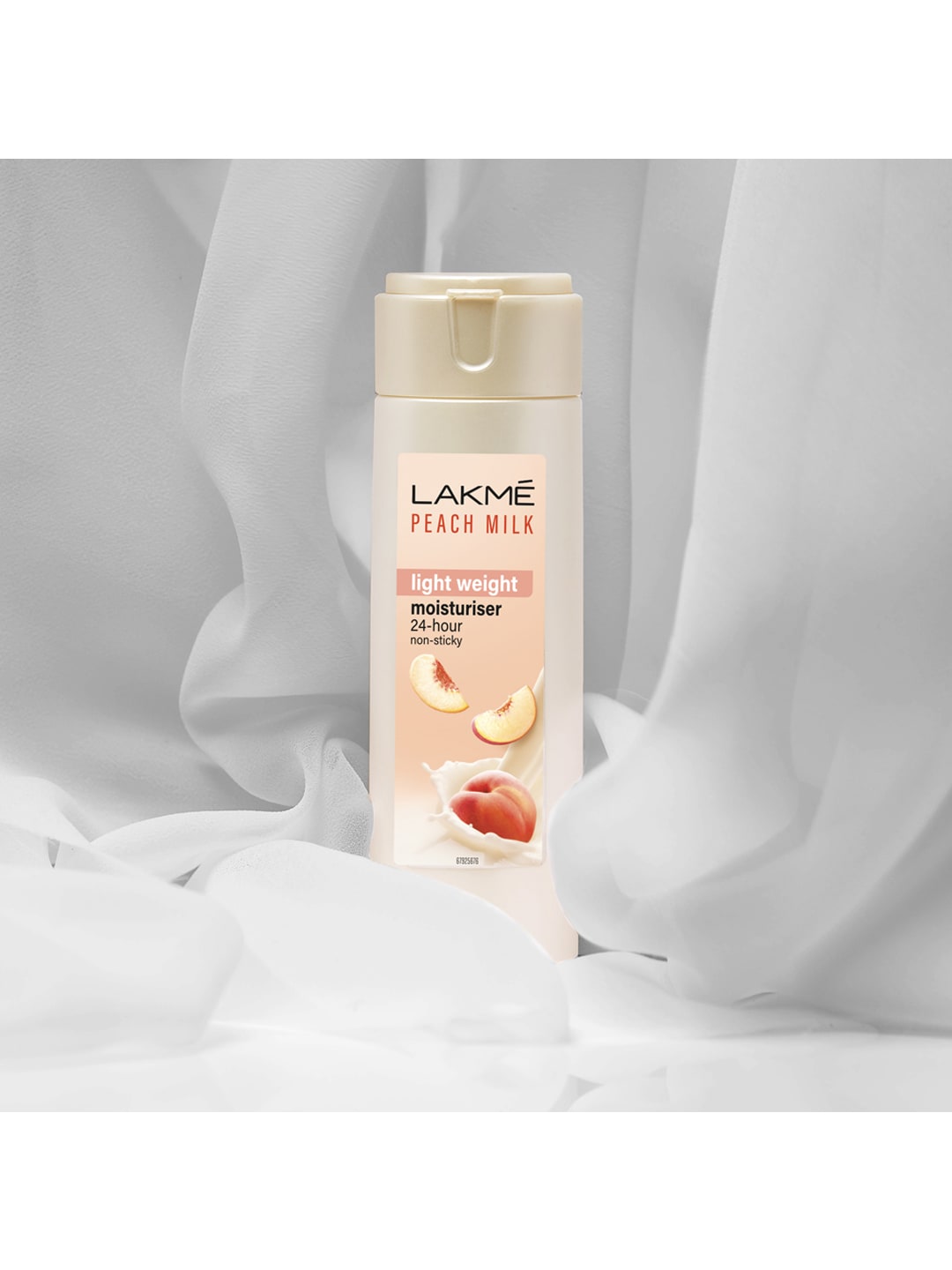 Lakme Peach Milk Moisturiser (120ml)

Shubra Rani and 250+ people like this product





₹263.00
₹399.00 (34% off)

Pros
Lightweight on skin.
Non-sticky.
Deep moisturization and nourishment.
Soft, smooth, and glowing skin.
Cons
Not suitable for acne prone skin.
causes skin irritation.
Moisturizer
29 March 2023 by samiya on Nykaa
Very light weight, non sticky moisturizer, good for everyday use
Light moisturizer
09 December 2022 by sakshi jain on Nykaa
Not sticky
Lakme Peach Milk Moisturizer
26 July 2022 by arpita dutta on Nykaa
?????? ???? ????
Jast ok ok
04 August 2022 by priyanka gangwar on Nykaa
Moisuriser ok ok with this prise.... But i love lekme✌❤❤
Best for oily skin
05 November 2022 by marva basheer on Nykaa
It's a best moisturizer for oily skin. Super lightweight, non greasy and non sticky. The fragrance is awesome.
20 December 2020 by nida haque on Myntra
It's really good ..100% original product ...and got delivered before the tym ...thank uh