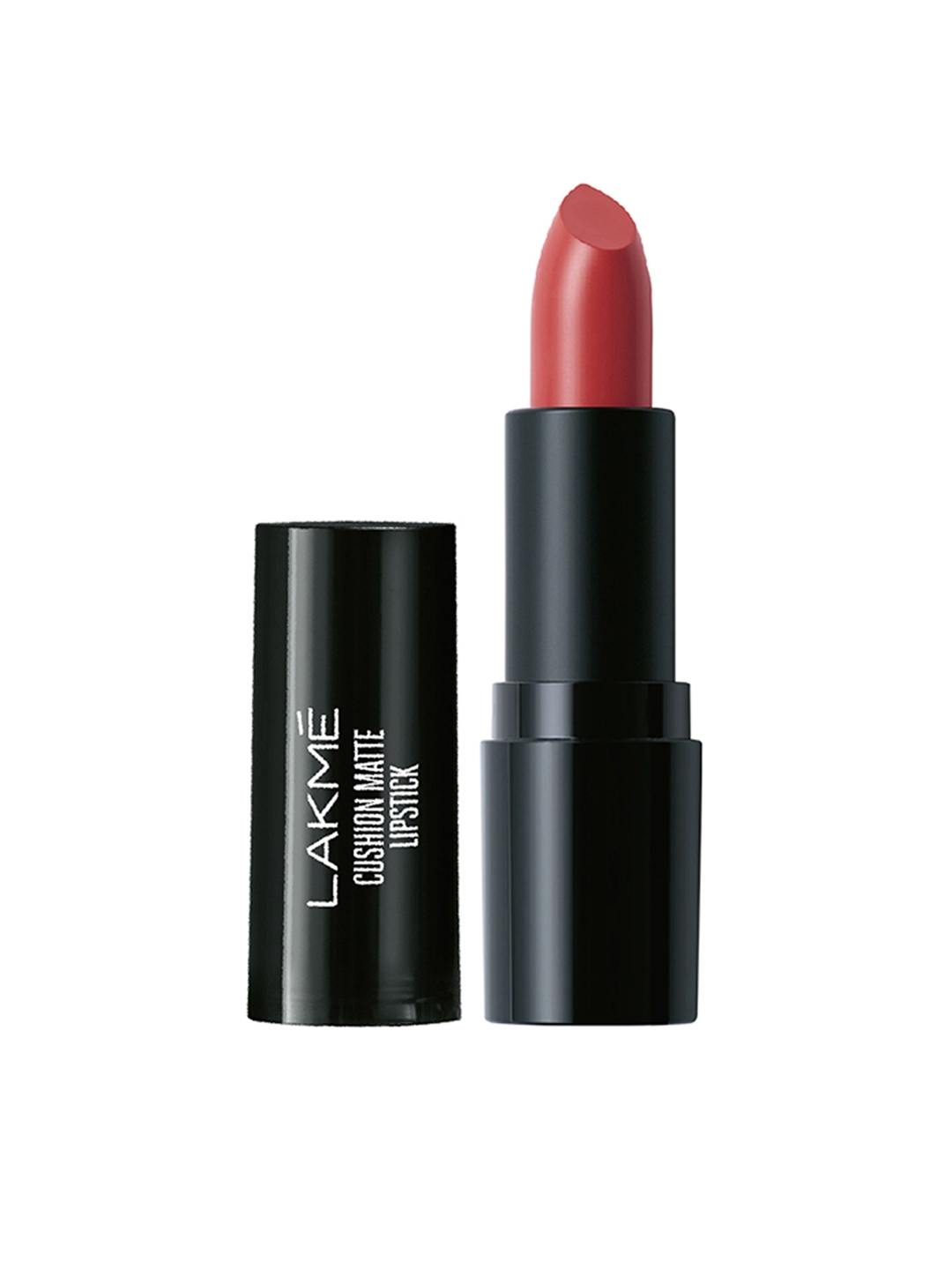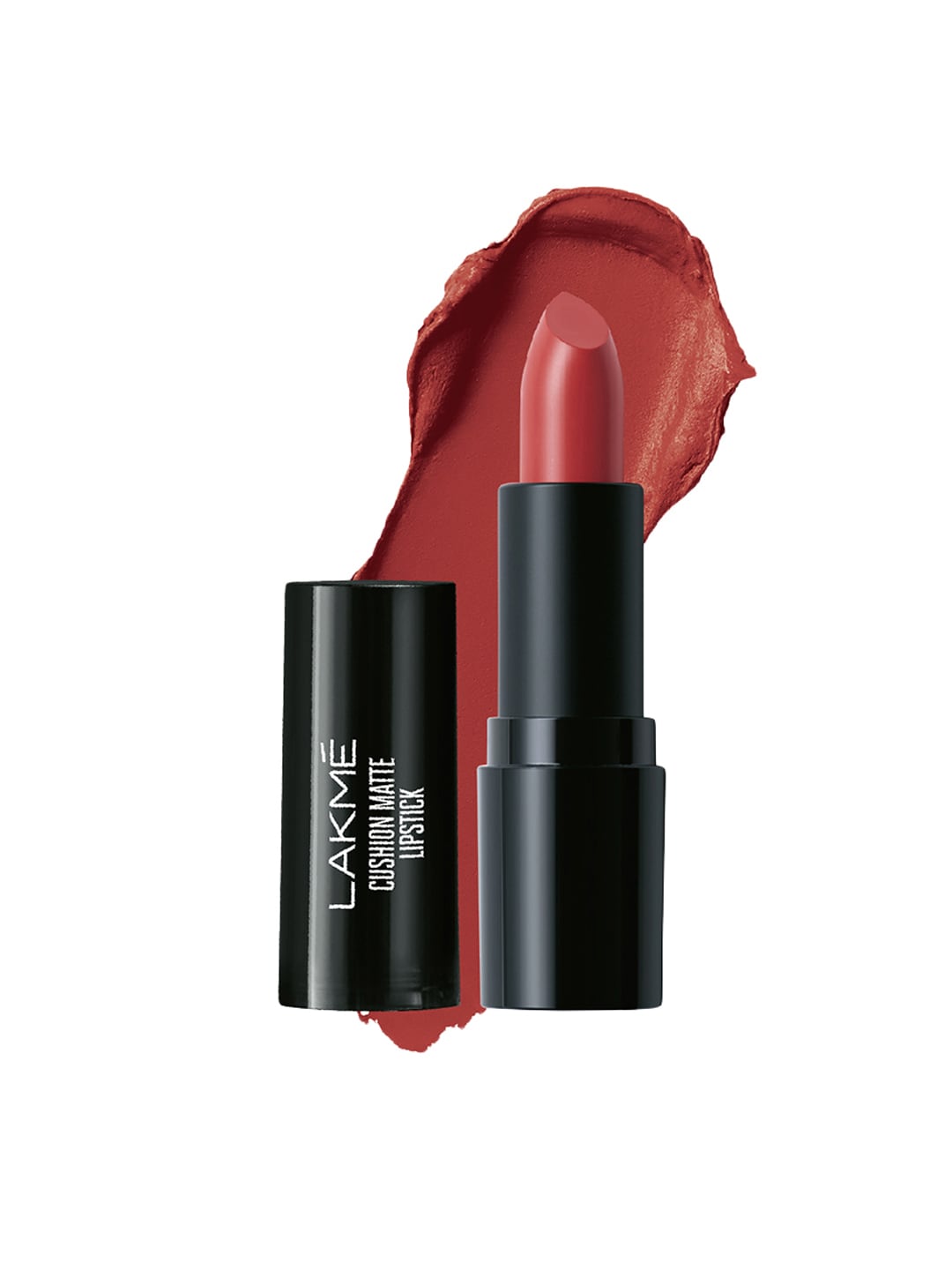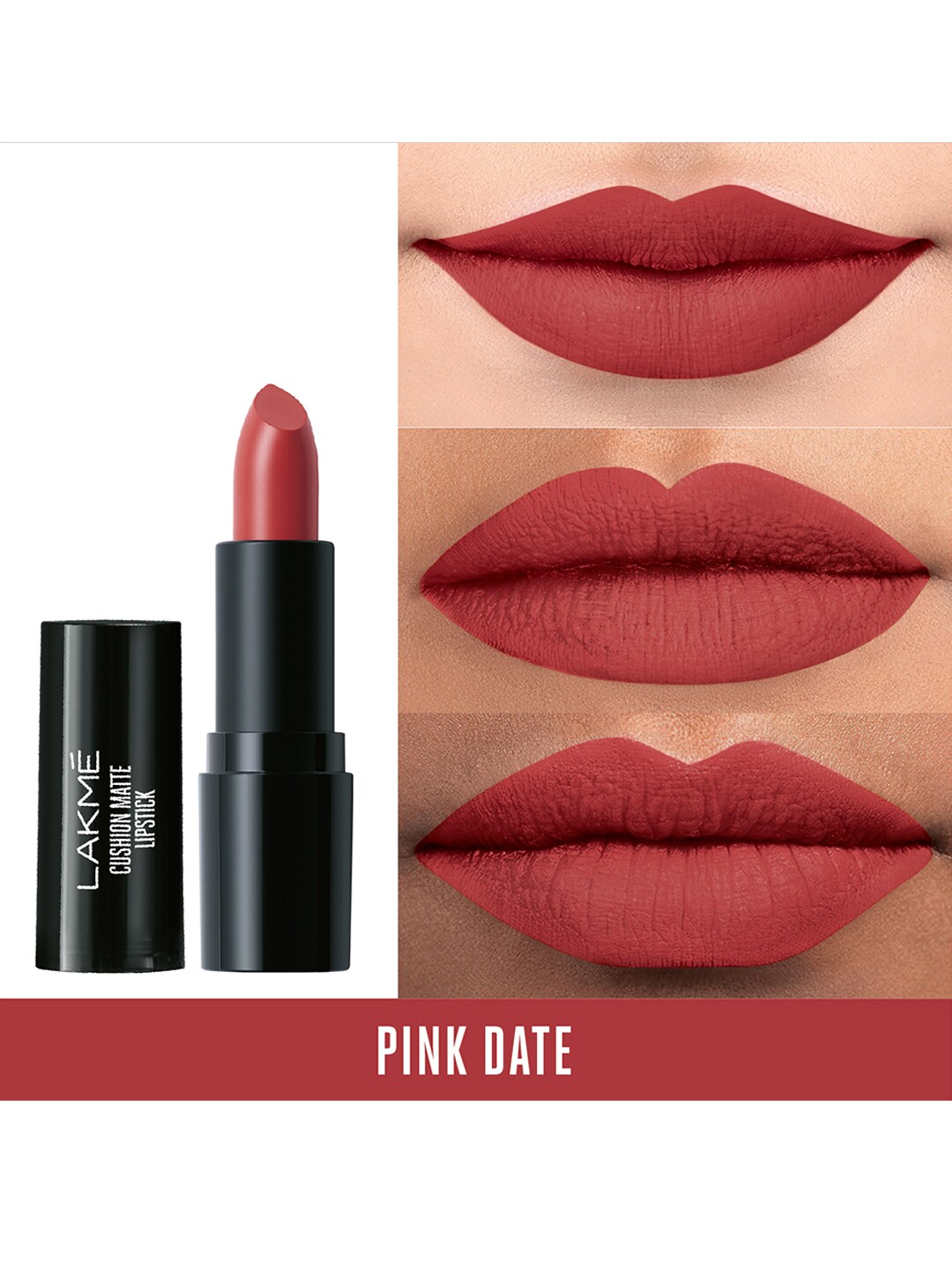 Lakme Intense Matte Color(4.5g)

Shubra Rani and 250+ people like this product






₹289.00
₹325.00 (11% off)
Pros
Smooth and creamy texture
Intense matte finish.
Water resistant.
Long lasting and cushion soft lips.
Cons
Not suitable for all skin tones.
Not completely matte and has traces of moisturizing elements.
Ossum product
30 November 2020 by nykaa user mrinalini singh on Nykaa
Lakme is best ... Ossum colour
Love Retro ❤️
18 April 2023 by sonal bhatia on Nykaa
Color like Reddish Maron Creamy appearance but after some time looks completely matte ? Creamy matte ? Best for Indian skin tone ❤️ Best retro color ever ☺️ Lakme love ? Must buy ?? Fast delivery ? Thank you nykaa ❤️?
Lakme cushion plum obsession lipstic....
01 October 2021 by priyanka jagdale on Nykaa
I love this...first time i use this shade...but its truly owsm....if without makeup it looks tooooooooo cute then after makeup what was its efeect...just damn good...
Good shade
05 June 2021 by divya khanna on Nykaa
It is a very pretty shade , everyone who is a fan of deep shades should try this out for sure it makes you feel like a diva amazing for bold looks , trust me you will not regret buying this shade plus the packaging of the lipstick is super beautiful , just go for it.
Beautiful Vibrant Subtle Shade..
22 December 2022 by anshu seth on Nykaa
Suited my complexion... Came out Orangey Peachy on me which I love the most...
01 June 2021 by meena on Myntra
Loved the shade and the lipstick! It's creamy texture and superb quality......... Thank you Myntra ❤!
04 October 2021 by dishani on Myntra
Becomes matte after application. Color is between magenta and plum , one swipe is enough to cover entire lips. Lasts really long even after meals, not drying at all.
16 September 2022 by sapna varshney on Myntra
It's wowwwwwww, really very smooth and nice colour thinking to purchase many more shades of same one thanks Myntra. But my another product is not functioning.