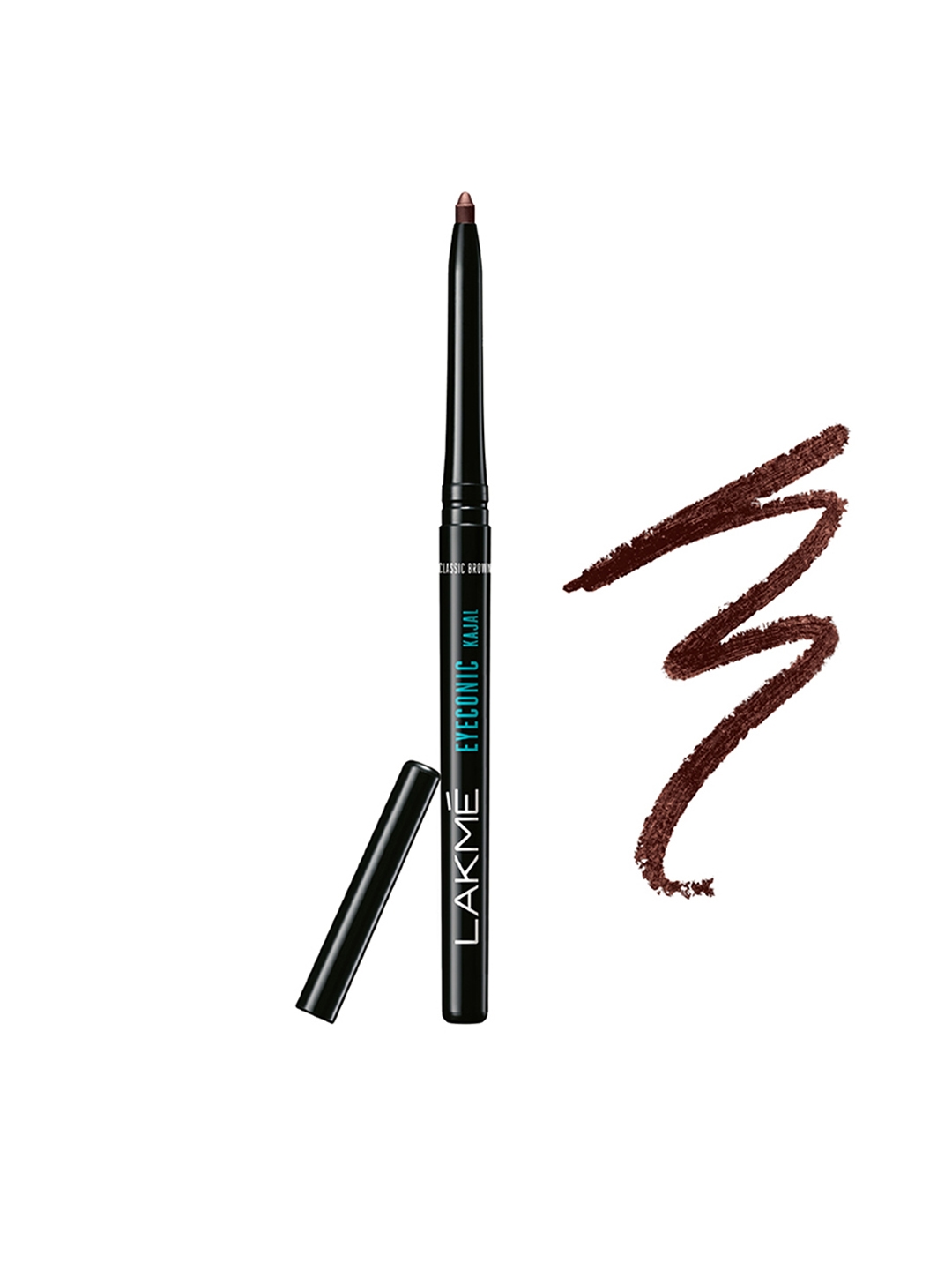 Lakme Eyeconic Kajal(0.35g)

Shubra Rani and 250+ people like this product






₹189.00
₹300.00 (37% off)
Pros
Waterproof.
22 hrs Smudgeproof.
Comes in a twist-up format.
Available in 4 shades.
Cons
Poor Pigmentation.
Not creamy texture.
Smudge free???
28 November 2020 by romaniya nithya francis on Nykaa
I would say it's 80% smudge free???? It's sucha beautiful colour.... would look great for under eye waterline makeup look ??
Similar to teal spell
05 December 2020 by bhavna jain on Nykaa
Wow. Superb product.purchased it from nykaa pink Friday sale & it's again a very good product. But it's not transferproof guys as it gets easily transfer after some hours also if u touch ur eyes. Similar to teal spell only in color.but ya u can use it down line of ur eyes. Good shade.
Great quality
11 November 2022 by varsha nayakwad on Nykaa
Really good quality but it does smudges a little bit.
Best kajal
07 March 2021 by maryam mairaa on Nykaa
Loved it.go for it ?.Highly recommend
***Awesome product***
09 May 2021 by alpana srivastava on Nykaa
It has little shine in it which makes it super awesome.. You can do experiment with different eye looks. As I used it like eye liner pencil and create a green Smokey eye look also. Overall good purchase if it's on discount. Thank you nykaa.. ❤️
02 February 2020 by aaisha bagban on Myntra
This is the best eyeliner pencil that's there in the market. Very reasonable and glides easily.. no smudging and a fine stroke everytime u use it. No need to carry a sharpener as its twist up. They have excellent colours in this range. Brown is my ultimate fav for daily use as its not a good dark brown shade which is a better alternative than wearing black all the time.
29 July 2021 by priya on Myntra
Lakme Kajals are the best. Smooth. Safe.Doesnt irritate.Good pigmentation. Classic brown is an alternative to the mundane black kajal and leave a pleasant smudgeable color. Bought it over a steal price on Myntra and loved it, genuine product with latest manufacturing dates. First picture is lined and second one is after smudging.
15 June 2021 by deepalisharma on Myntra
I always wanted to buy Brown colour kajal and seriously believe me its worth buying packing was so good delivery was on time and it looks good on wheatish skin as i have i am happy to buy Brown colour in lakme just waiting for lockdown to end so that i can wear it satisfactorily thanks myntra