Raksha Bandhan: Delhi Schoolgirls Tie Rakhi to PM Modi

104 Views
Published On: 30 Aug 2023 Updated On: 30 Aug 2023

Raksha Bandhan is a festival to strengthen and promote siblinghood in India. On this sacred occasion, Prime Minister of India, Narendra Modi celebrated Raksha Bandhan with hundreds of schoolgirls at a school in Delhi. On Wednesday, August 30, the students greeted PM Modi with pleasant smiles on their faces as he entered the classroom, and later on the girls tied the sacred thread to him. In the video shared on X, it can be seen that the girls tied the rakhi to the Prime Minister as PM Modi welcomed them with an affectionate smile on his face and he asked their names along with the class they are in.
Here is the link to the post shared on Twitter where you can witness the beautiful and wholesome moments between the kids and Prime Minister Modi.
#WATCH | School girls tie Rakhi to Prime Minister Narendra Modi in Delhi, as they celebrate the festival of #RakshaBandhan with him. pic.twitter.com/Hhyjx63xgi

— ANI (@ANI) August 30, 2023
You even get to see a sweet moment where a little girl planted a peck on PM Modi's cheek as he proceeded to bend down and bless the little girl. PM Modi took a seat on a chair as the girls took their turns to tie the sacred thread to the PM. In the end, PM even took a group photo with the girls and the teachers as a remembrance of this beautiful occasion. You can see in one of the customized rakhis tied by the girls, there was one with a picture of Prime Minister Modi himself in the center.
This festival serves as an eternal dedication, unbreakable trust, and enormous love between a sister and a brother. This auspicious festival marks a sacred reflection of the Hindu culture. It reinforces affection, and harmony, in the sibling bond and the brothers who would often stand by their sister's side for support, protection, and care. The ritual of this festival is that the sister ties a sacred thread on their brother's wrist. In the video shared you can see that the schoolgirls chose PM Modi as their safeguarding brother and tied the rakhi to him.
Prime Minister Narendra Modi even greeted the nation with a warm tweet on X in Hindi that stated: "Dedicated to unbreakable trust and immense love between sister and brother, this auspicious festival is a sacred reflection of our culture and it strengthens the feelings of affection and harmony in people's lives."
Here is the link to the post shared on Twitter by Prime Minister, Narendra Modi.
मेरे सभी परिवारजनों को रक्षाबंधन की हार्दिक शुभकामनाएं। बहन और भाई के बीच अटूट विश्वास और अगाध प्रेम को समर्पित रक्षाबंधन का ये पावन पर्व, हमारी संस्कृति का पवित्र प्रतिबिंब है। मेरी कामना है, यह पर्व हर किसी के जीवन में स्नेह, सद्भाव और सौहार्द की भावना को और प्रगाढ़ करे।

— Narendra Modi (@narendramodi) August 30, 2023
This festival is celebrated with warmth and sincerity across the nation. The schoolgirls of the Udhampur district of Jammu and Kashmir tied rakhis to CRPF(Central Reserve Police Force) jawans and the BSF(Border Security Force) jawans of the Samba district celebrated this felicitous festival of Raksha Bandhan with school children on the 30th of August 2023.
You might also like

Wellness
01-May-2023
Kumar Purnima: Celebrating Joy of Womanhood in Odia

Wellness
09-Jun-2023
Missile Woman of India: The Inspiration to All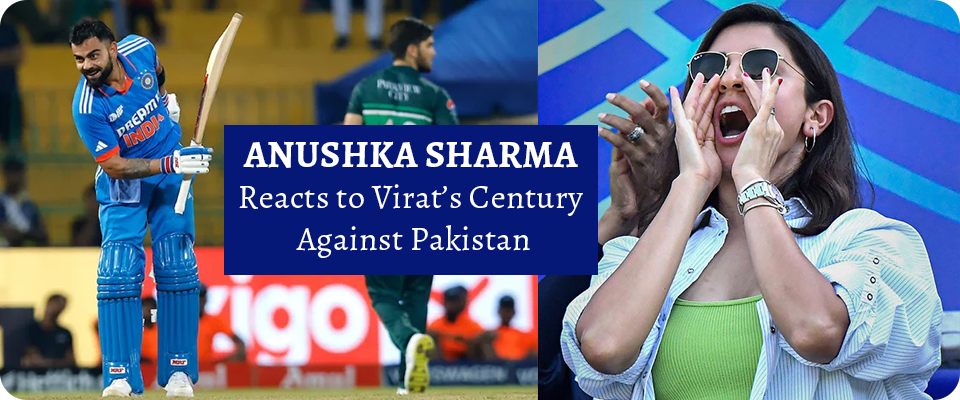 Wellness
12-Sep-2023
Anushka Sharma Reacts to Virat's Century Against Pakistan